At a time when the general consensus was that the YouTube algorithm had come to grossly favor quantity or over quality, I began an experimental channel to see if a stream of low effort content could actually gain traction.
My guiding principle would be that I would only produce videos for the channel that could be made on production schedule of less than 24 hours from conception to publication. In practice, most of them ended up taking much longer than I had hoped.
The persona I created for this project was Бросиф Сталин, the Crypto-Marxist Cybernetic Dictator from an Alternate Universe (loosely based on a character from the webcomic "Hipster Hitler").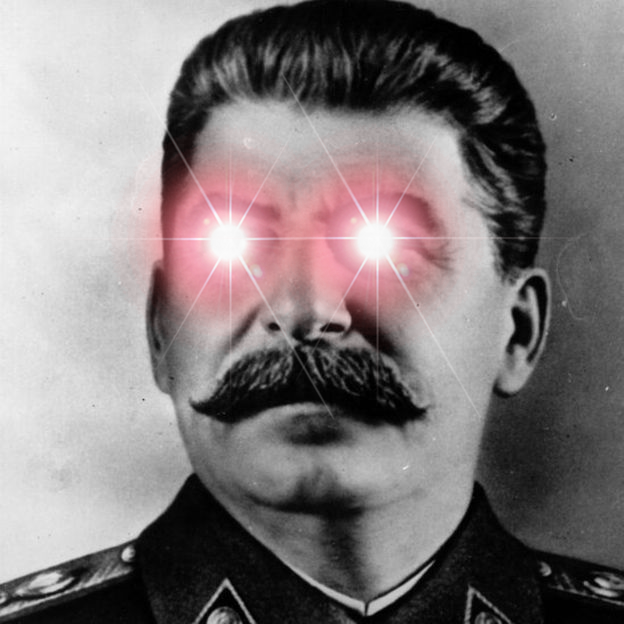 The bit I wrote for the "About" section of the channel page clearly indicated that it was a troll account, but I doubt anybody ever bothered to read it.
For the time being, it is a dead channel. Even if I upload more, if past experience is any indication, expect long periods of inactivity while I wait out channel strikes.
To be honest, most of the videos are not worth watching; so, please, save yourselves the trouble. Over the coming weeks, I will be making a series of posts featuring the better videos and upload a few of the videos, which did not survive, to Dtube.