I wouldn't say that I have really noticed a huge increase in the amount of people at the pubs and restaurants but it is undeniable that there are a lot more people moving around in the city and last night I started to notice a great deal of tour buses, which is a favorite method of travel for Korean and Japanese tourists on a group tour. While personally I think that being on a group tour is like hell in a cell, I'm not going to try to tell other nationalities how they are supposed to live their lives.
I think it is so popular with them because while the world does go out of its way to accommodate English speakers, they don't really do the same for Korean or Japanese, so maybe that's the only choice they have. I don't know for sure but I can only report what I see.
The good news is that last night when I met my friends for a couple of beers at a beach bar that we call "sinking chair bar" because the plastic chairs start to sink into the pristine sand immediately upon you sitting on them, that I noticed that there was a ton of people on the beach!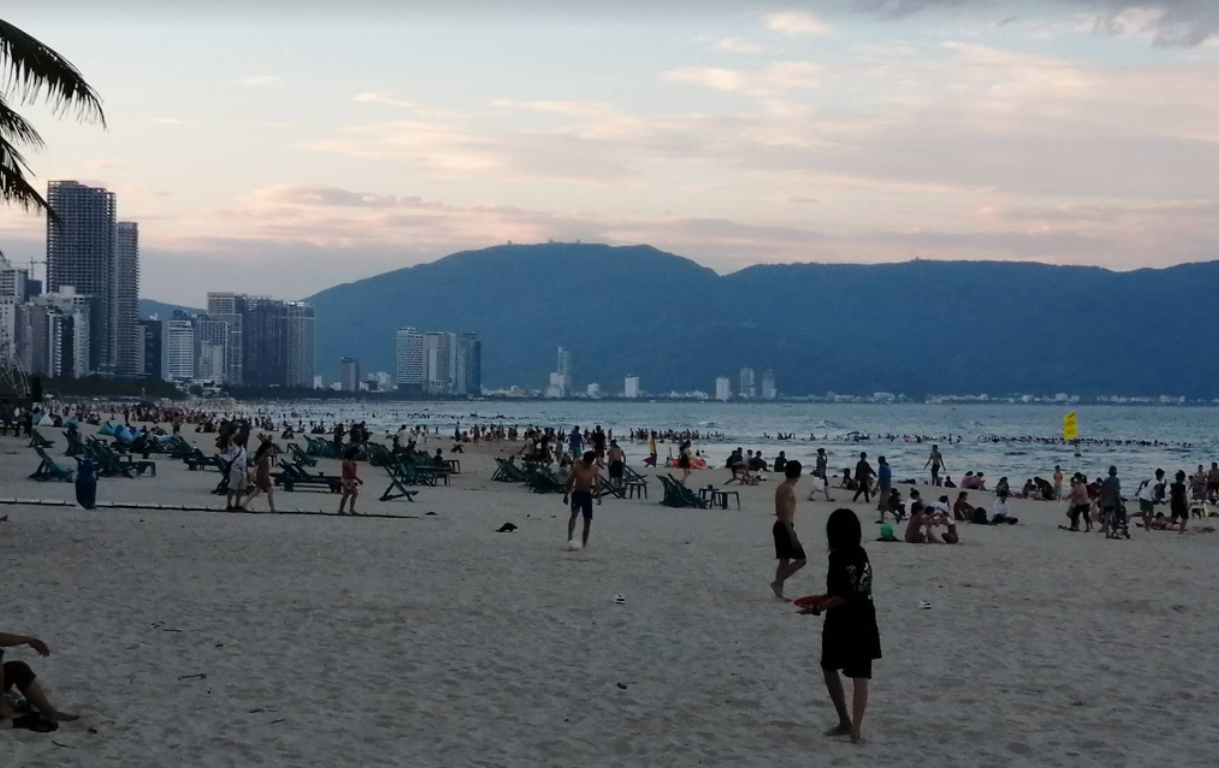 This is amazing to see and desperately needed since all those hotels on the left there have been completely closed for more than a year. Given the size of just one of these hotels, I am sure you can imagine how many people this resulted in being jobless, not to mention the fact that all the surrounding businesses have also suffered as a result - many of them closed permanently and were even torn down.
Let's stay focused on the positive though.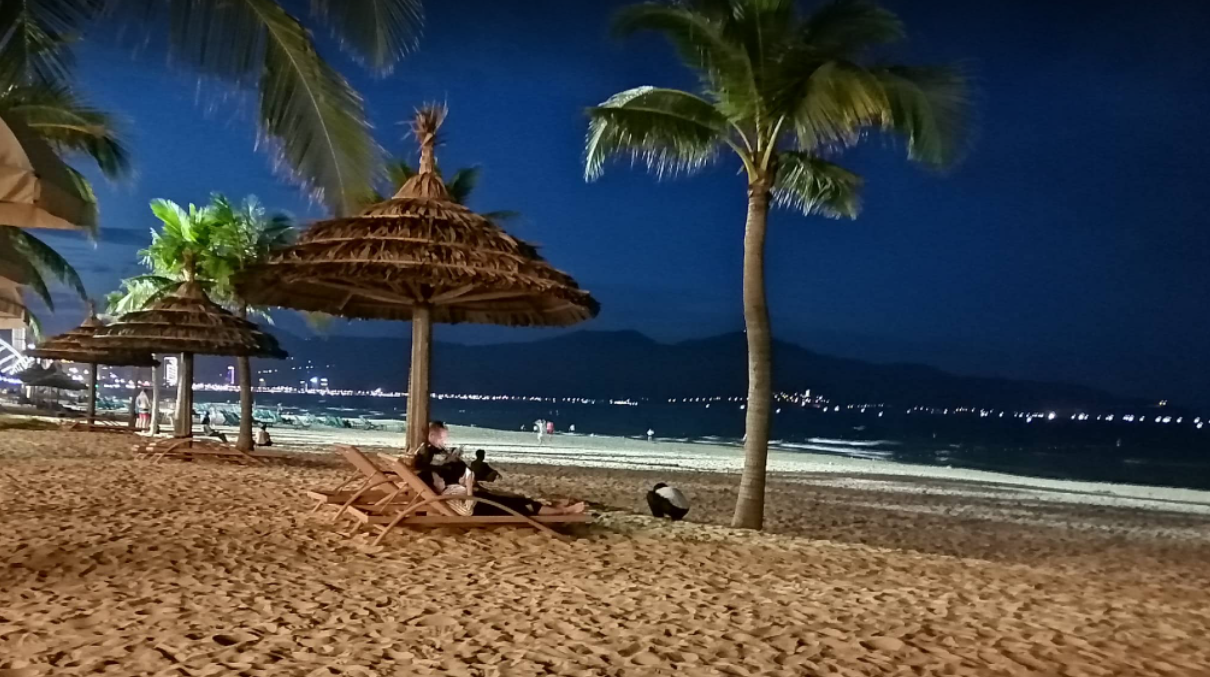 As the sun went down most of the people started to wander away from the beach, presumably because of the fact that they do not allow anyone in the water after 6pm and also because it was probably dinnertime for most of these folks. It was just fantastic to see hundreds of people in the water, throwing frisbees and playing football on the beach, and to see the beachfront cafes absolutely packed with customers. It was also nice to see that a vast majority of the people on the beach, including staff members, were not wearing masks. This might be an indicator that we are almost done with that crap. These days I still bring one with me in my pocket, but I hardly ever wear one anymore.
Masks aside, you don't have to walk around very much to see that the tourism levels have increased dramatically and the stories that I am hearing from people seeking visas to get into Vietnam are ones of "it is extremely easy to get a visa." This is exactly the way that it needs to be and according to most people, the process can be completed 100% online now. In the past this is the way that it was for everyone but at least for now it is only for 30-day tourist visas. There is talk about the 3-month and 1-year (for Americans only) visas being re-instated in the beginning of June.
I for one hope this trend continues because this place, just like places all over the world, have suffered enough. It's time to get the economic wheels turning again!