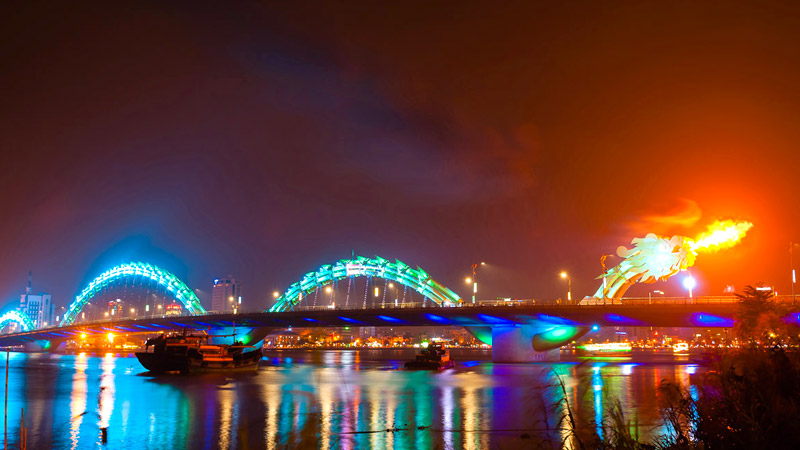 I've been gone for a while, traveling the world and doing amazing things. I've now settled in the wonderful town of Da Nang, Vietnam. The bridge you see is REAL. It's shaped like a dragon and breathes fire every night on the weekends.
What am I up to?
Well, I bought a coffee shop and now I'm holding Crypto meetup and working with other digital nomads.
Drop me a line if you are in vietnam!
I'm putting together regular meetups for those building businesses online, cryto traders and investors, etc. Some of those meetings I'll be posting here!
Bringing steemit to vietnam, again
I'm holding my first crypto meetup this coming wednesday at SIX ON SIX coffee shop at 2pm. There, I'll be going over all the different types of crypto (lots of noobs) and introducing them to steemit. I would LOVE to see other steemians there to help spread the word.
Peace out
-Rampant