Get at least 1 VIG governance token as a tip for joining the VigorStableCoin telegram group, thanks to bloks.io telegram tip bot which can allow you to receive the VIG EOS token to your telegram account without needing an EOS account until time to withdraw
https://www.vigorstablecoin.com/
White paper; https://vig.ai/VIGOR.pdf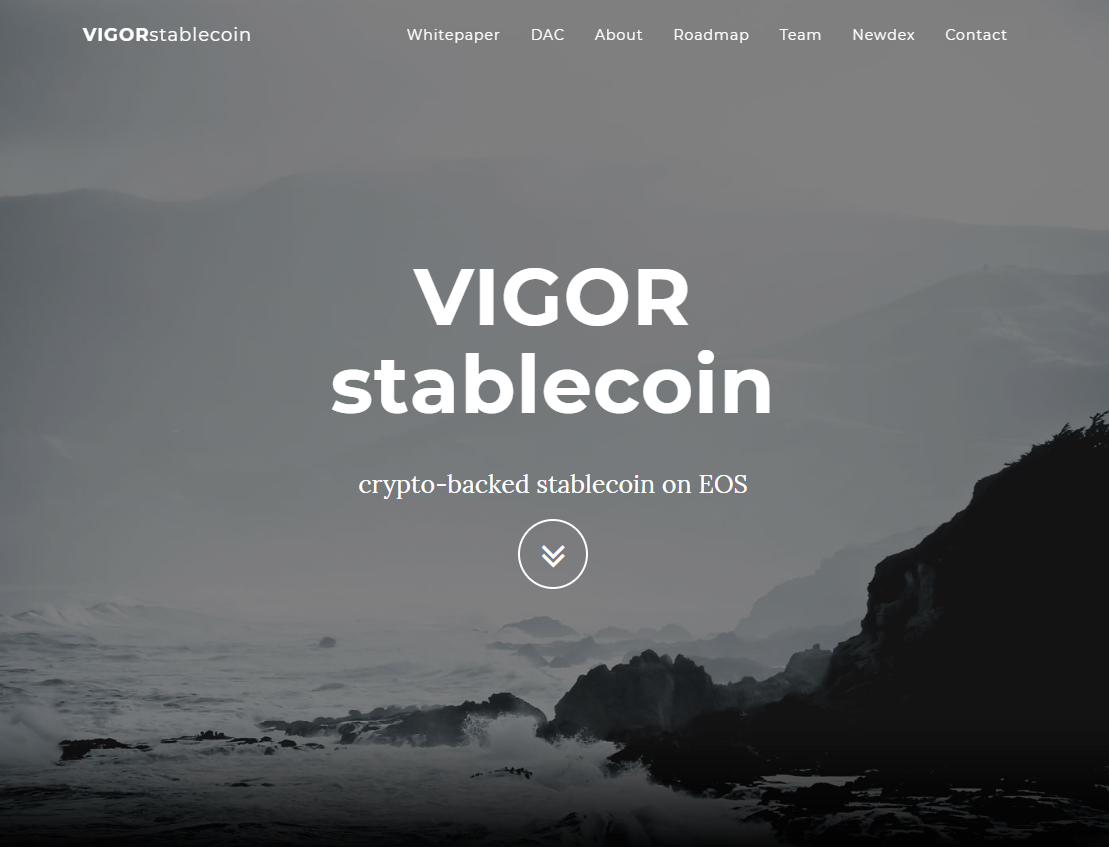 The VIGOR stablecoin project core theme is that crypto-backed stablecoins are fundamentally concerned with price jump risk and volatility risk. Our stablecoin platform enables the separation and transfer of those risks. VIGOR is the stablecoin ("cash" instrument) created on our platform; it is a crypto-backed stablecoin on the EOS blockchain that tracks the US dollar. The project utility token is called VIG.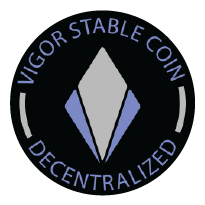 With a 1 Billion Max supply I see this project as an experiment in just how well EOS works for a decentralized grass roots US dollar stable coin to be created, with a potential 1 billion max supply, meaning these people will be creating a billion dollars from programs, however, the VIg governance token is not free, you have to buy it to become influential in the governance elections, which are constantly held for candidates which can run for position on https://vig.ai using the tools of @eosdac which are also used by @krowndac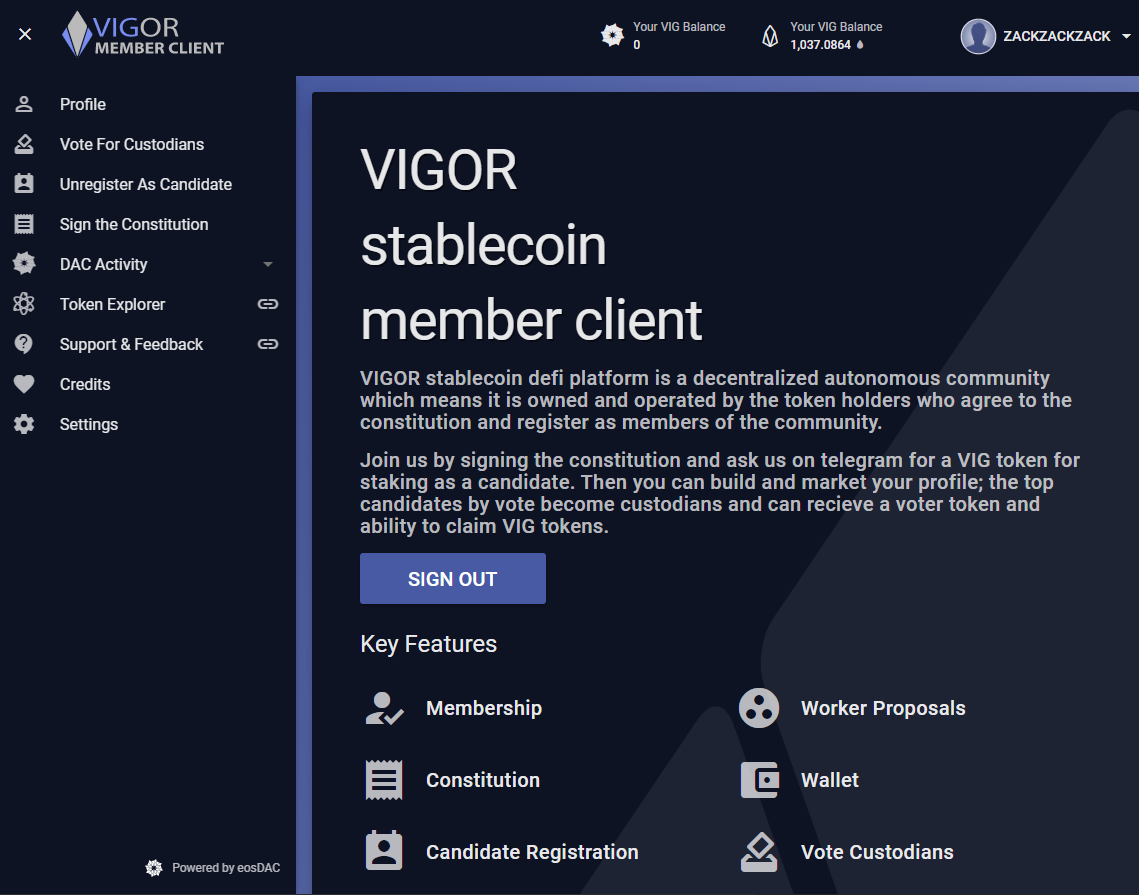 The DAC owner account where DAC funds are secured and controlled by a 12-account multisig permission system of elected custodians.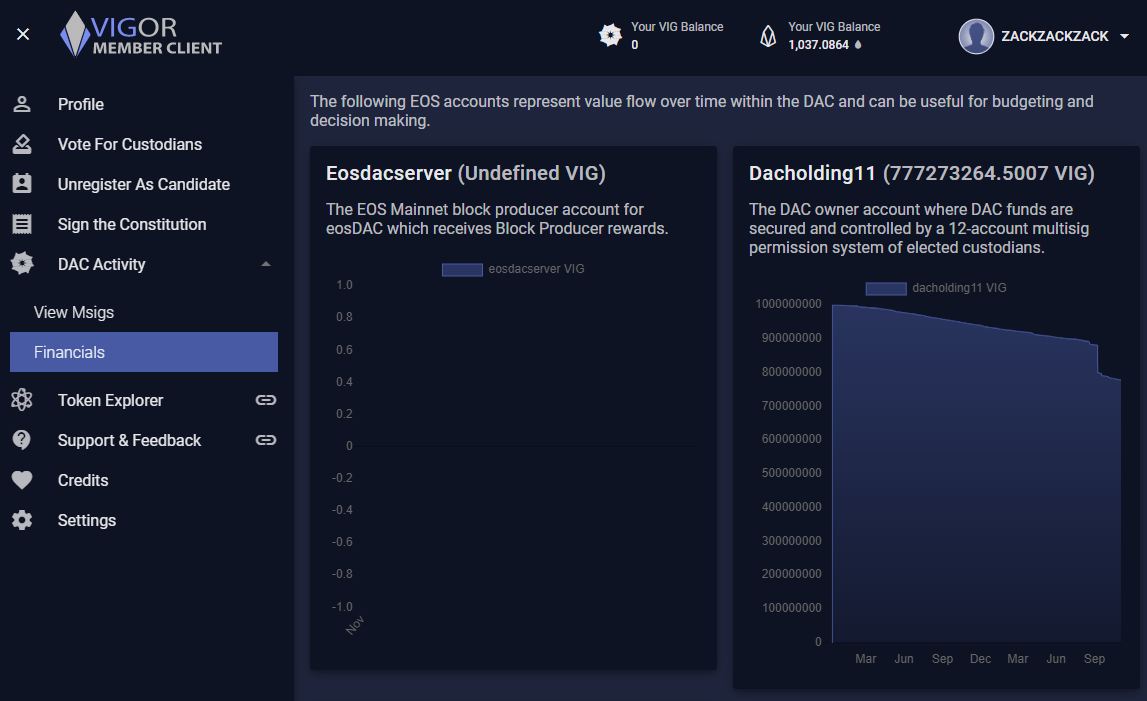 This system allows for funds for the DAC to be controlled by a system where 12 people need to give permission and these people are themselves elected! EOSDAC will hopefully be powering many tools from Steem
Purchase Vig token here https://newdex.io/trade/vig111111111-vig-eos
(Governance token worth approx $0.00278 not to be confused with the soon to be released Vig EOS stable coin pegged to the US Dollar )
So come to the telegram and get 1 free VIG governance token from @ackza and other users in the chat!
https://t.me/vigorstablecoin