Hey Jessceptics
I recently went to the shop, and I was refused entry for not having a mask, it was a mild inconvenience, and I know people have good intentions and are just following orders because they are scared. But that's the same thing the Nazis said during the holocaust, or the boeremag said about apartheid. I don't want to compare any of these to the virus, but I do think it a slippery slope when we see how our rights stripped from us.
Bretton Woods, removing currency from the gold standard was supposed to be a temporary measure. It never returned, because there is nothing more permanent like a temporary government measure, that gives them more power.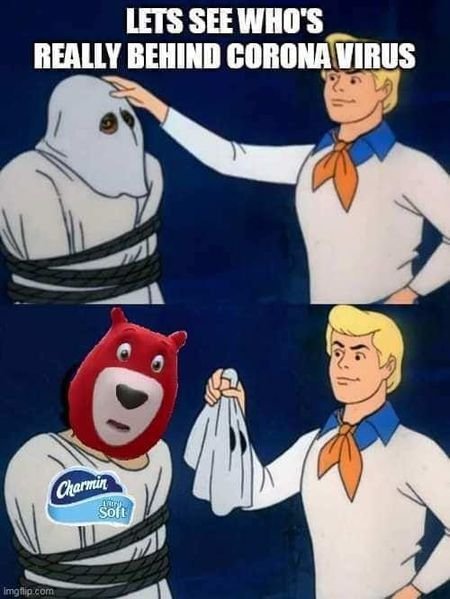 Image source: - al.com
Free to choose
We can debate about the virus all we want, where it comes from or what we believe, cool that's great but I honestly don't care that much. What I do care about is our right to choose.
If you are scared for your family and friends, you should wear a mask, social distance, bla bla. If you don't you shouldn't need to, why is one right better than another? If we as humans aren't free to choose and also bare the consequences of our actions, then how do we expect to learn from anything or grow.
We told we free, special, diverse but we all want to conform to any authoritative figure? I don't believe in that; people should be allowed to choose. If a shop doesn't wasn't want to serve non-masked people, they should have the choice, but also customers should have the option to go somewhere they are treated better.
This may seem like a stretch, but what if this is a precursor to not serving the so-called vaccinated, what if I stopped serving people with cancer, immigrants, why are those classifications off the table? They're not, its all arbitrary and they're making it up as they go along.
Do we live in a world where a government knows what's best for every individual over themselves? If that's the case, they should be telling us who is allowed to drive, work, procreate, it makes no difference then, we're just pawns in an elitists game, and I think that's the biggest worry and greatest crime.
Creating a new villain in the virus
We've been polarised by gender, race, religion, colour, creed and social class for so long and there was a cohesion to an extent but the more cohesion, the worse it is for governments to exert influence, they need dismay and issues to survive.
Do you not see regardless of the virus stats that governments are enjoying a jubilee of power right now? Setting the rules and forcing compliance, anyone thinking otherwise is vilified and we're creating a new form of apartheid.
For example, I think since I look after myself, I need to know personal protection and if I do die, guess what? Like any other human on the planet, I have no control over when I die, we all don't! I think we tend to forget that. If your maker calls and your time is up, you answer, its just a fact of life. So I say live and let live.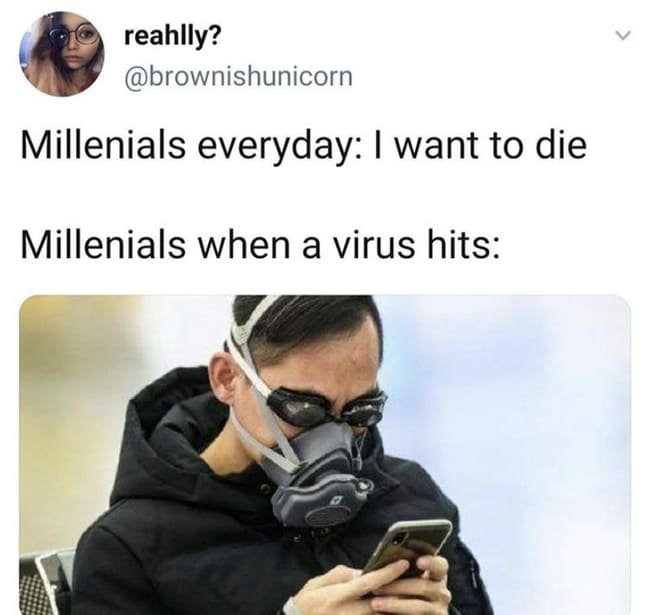 Image source: - ruinmyweek.com
Freedom is prosperity
If you look at the economic freedom of the world report for 2019 you'll see that even though countries all have government intervention the ones with the least amount, in terms of regulation have the better more natural spread of income, quality of life and economies.
You see economies and people are living interconnected things, shocking, I know. Each time you throw in a rule, you remove self-regulation and for every action comes an equal and opposite reaction. This is why governments do more harm than good as they get bigger. They're meant to provide oversight not actual influence and force on the people.
Here's another shocker, did you know people have the ability to take care of themselves and know what's right for themselves? If more people do that guess what you have? A thriving world!
Governments create disabilities
Governments create these disabilities through heir misuse of policy and power and inflict it on us through fiat and taxation and then tell us the problems they cause can only be fixed through them getting bigger. You see governments want to get bigger like any company and if no one is regulating them, they get out fo hand. So how can you regulate something when it has access to all the money?
You take it away, of course, you can create money, but you also need suckers to believe in it. If we can move away from that, we take back a lot of our freedoms.
Have your say
What do you good people of STEEM think? Is the Coronavirus splitting people?
So have at it my Jessies! If you don't have something to comment, comment "I am a Jessie."
Let's connect
If you liked this post sprinkle it with an upvote or esteem and if you don't already, consider following me @chekohler
| Browse & Earn Crypto | Donate LikeCoin For Free | Earn Interest On Crypto |
| --- | --- | --- |
| | | |
---