British Airways i360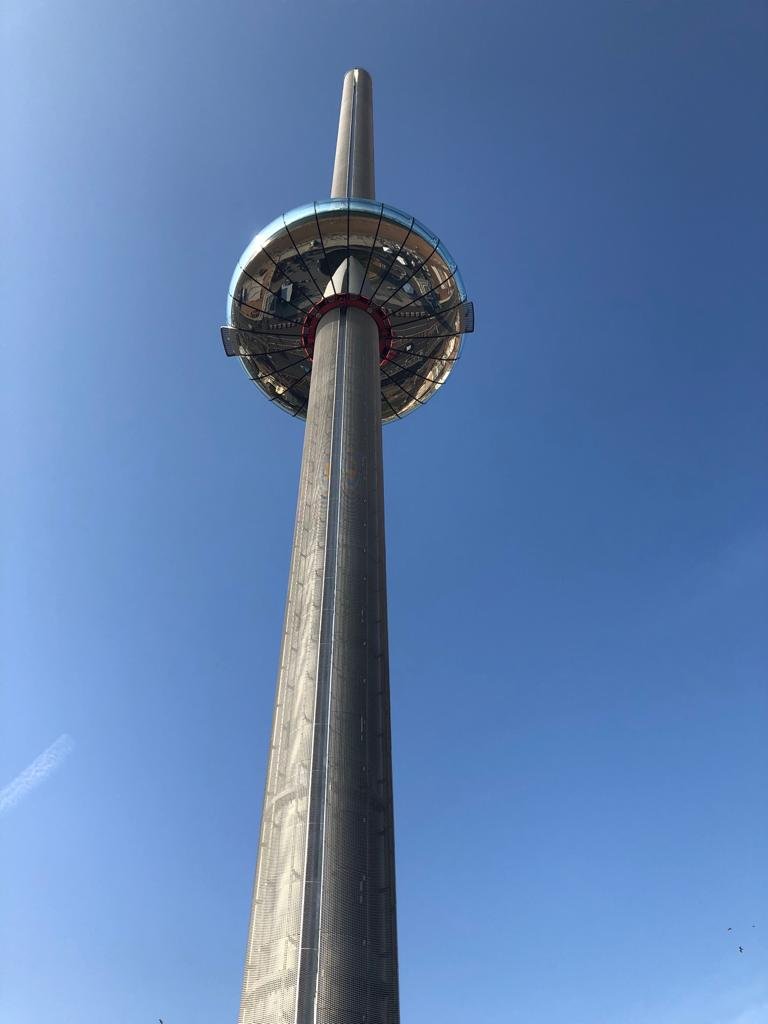 Really enjoyed the flight. The views from the top are amazing and the flight is so smooth you hardly notice you are moving. 

Be sure to get there at least half hour before, to make sure you allow yourself time to looking around the gift shop, have a refreshment and look at the exhibition to see how this amazing thing was built.

 As it was a sunny day I thought it was going to be like a greenhouse in the pod but thank god they had air con and it wasn't too busy. So there was plenty of space to sit down and move around to admire all the view. You get some brilliant opportunities to have pictures and if you feel thirsty, there's a bar on the pod.

All in all, it takes about 25 minutes in total to go up the pod and come back down and you get to spend a few minutes at the very top, looking over the whole of Brighton.
Brighton Marina Beach...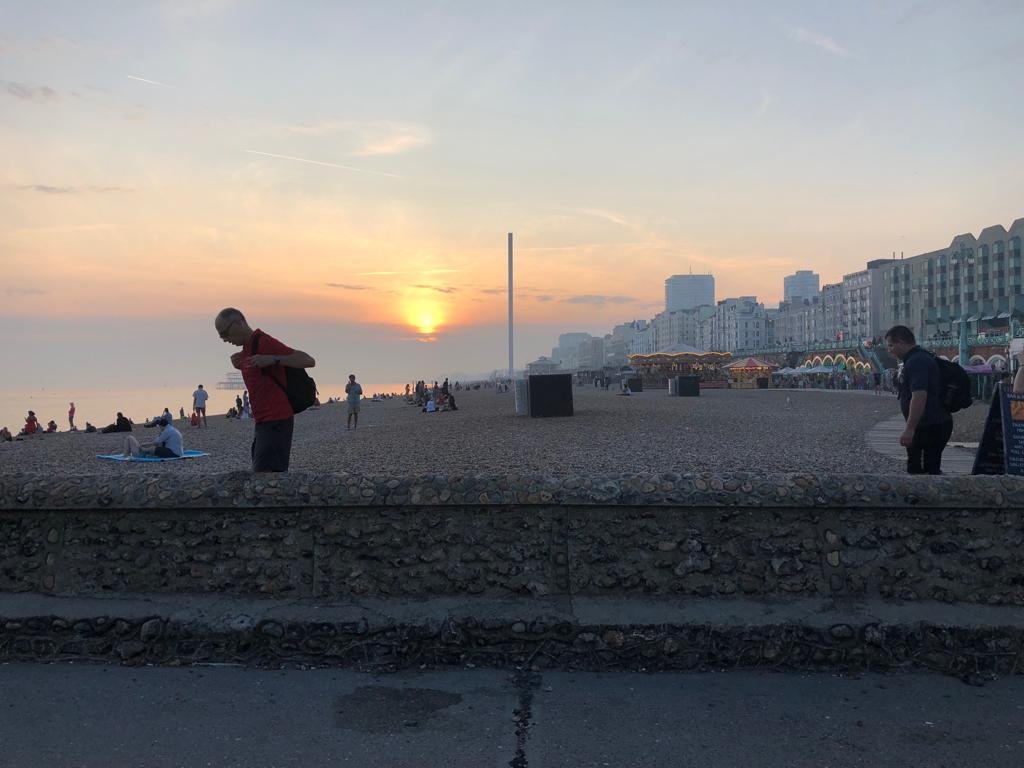 Our very first visit to Brighton was met with happiness and awe. Yes, the beach has no sand, but just wear your shoes and enjoy. There are many quaint little shops along the beach edge, selling all you need to eat and drink. Mind you there was quite a queue for 'ice cream', but worth the wait. Merry go rounds, high sky exploring and of course the Palace Pier. A wonderful sea setting for a summer afternoon. Also, wander uptown and experience 'The Lanes', quant, narrow, continental style streets....beautiful.