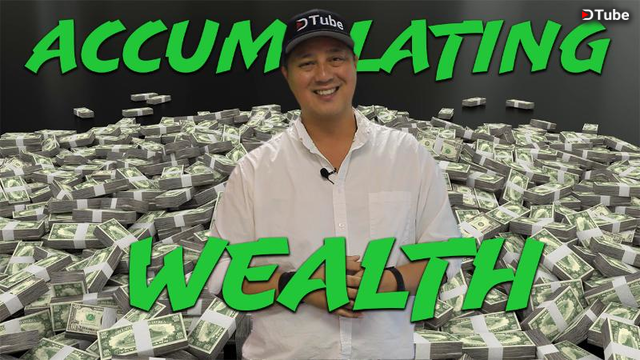 ---
Accumulating Wealth.
Hi Everyone, @steemcafe here. I was asked recently "How does it feel living a dream life?"
I replied "It feels GREAT!"
He is how I have achieved my dreams of traveling the world, doing anything I really want, being my own boss, & having above average income.
There are a lot of ways to become wealth, financially independent, or rich. It goes by so many different names or phrases. Now it is all subjective. What I consider well off my be super rich to one person & broke to an other.
This is how I am able to all the things that I want to do. Travel the world and be my own boss. I am not a financial professional. Please do your own research.
This is how I got to where I am. Maybe this can help you get you where you want to go.
Save to Save.
Put you savings to work for you.
Earn money while you sleep. Positive cash flow.
Re-invest your earnings into to more investments that give you cash flow.
That is it. 4 simple steps.
Thank you everyone for your support. You all helped make this possible. Have a wonderful & productive week.
Thank you.
@ogc #mypic @joepate47 @larrymorrison @scottshots shout out!
Steem Creators Conference: SMT Summit Sept 5-8, 2018 Toronto, Canada. It will be amazing. Tickets only $149.00
www.steemcreators.com
Do you have a new app, product, or service for Steem? Would you like to speak at the conference. Hit us up. ij@steemcreators.com
---
▶️ DTube
▶️ IPFS