In Sai Gon, there are many kinds of delicious food, but the thing that is closer and more emotional is bread. This is a typical dish, cheap, delicious, convenient, to be used at any time of the day.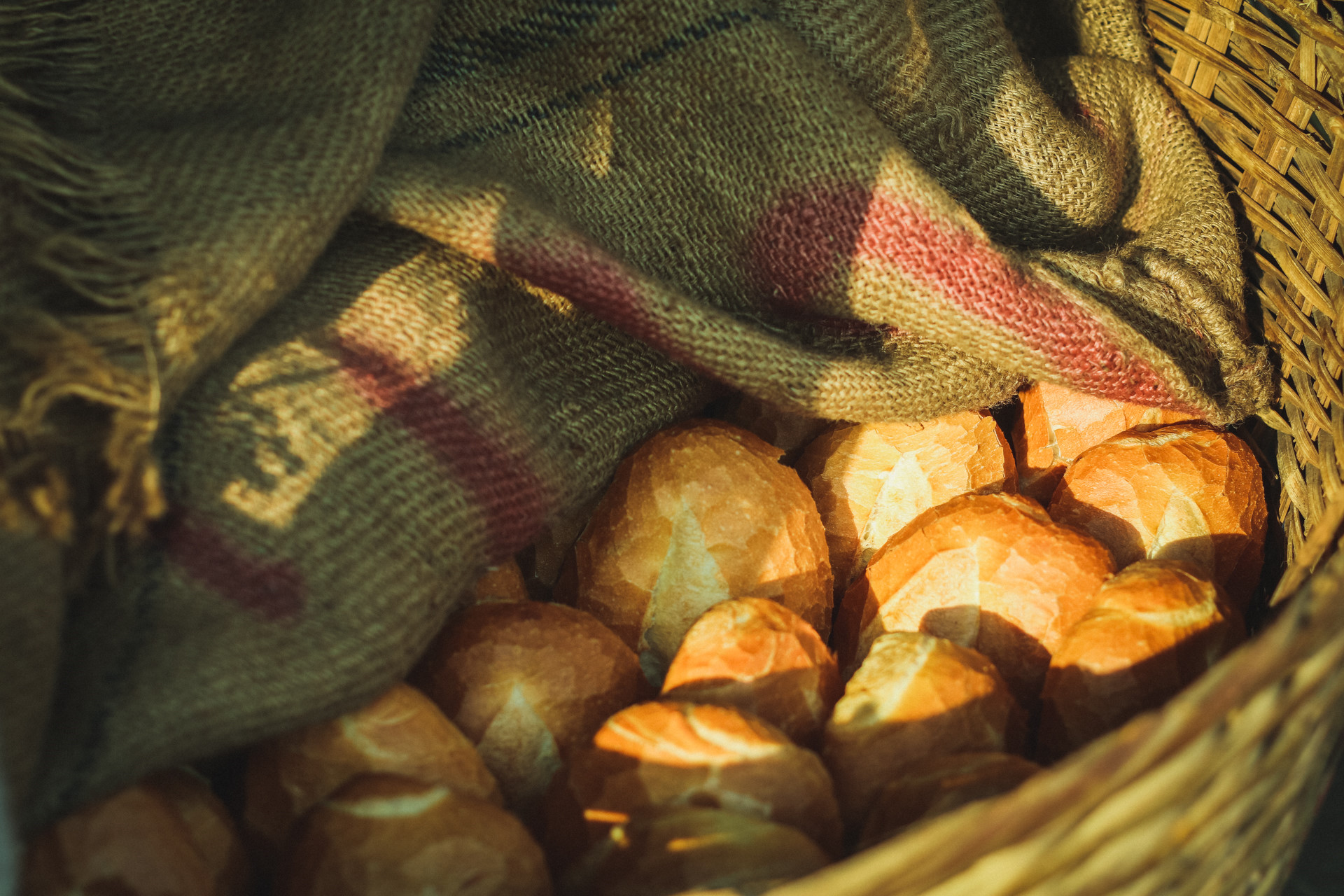 Unknow that bread has become a very familiar dish with Vietnamese (in general) and Saigon (in particular). They eat bread at any time of the day, from breakfast, lunch to late at night. Along with that, the bakery sells everywhere, from the alley to the big street, from the street bakery to the luxury restaurants. Someone once said bread has been tied to the daily life of the Saigon people for more than a hundred years.
Bread 360 degrees
In Saigon, bread is perhaps the most popular dish, so much so that whenever you hear the proclamation "Saigon bread, two thousand one drive" is one to think of the golden bread, hot, fragrant butter, milk and powder mix. And all the caves and alleyways in Saigon, it's not hard for people and visitors to come across burgers, bakeries, high-end boutiques.
The most popular are burgers. There are hundreds of years old car, her father passed the child, this life after another go to the peddling. As good food, cheap and convenient, bread can be used at any time of the day.
Recently many people pushed the car to sell more than before. From big streets to narrow alleys, visitors to Ho Chi Minh City can easily see the bicycles selling strollers. These cars feature a saddle with a tear-off fabric wrapped around it, lining the inside to keep the buns hot.
Previously, the people selling bread also proclaimed the neck "Saigon bread, intestinal fragrant butter, a thousand one" from morning to afternoon. However, today, this proclamation is replaced by automatic speakers, and the price of a loaf of bread has also changed over time, to 2,000, 3,000 and now 5,000.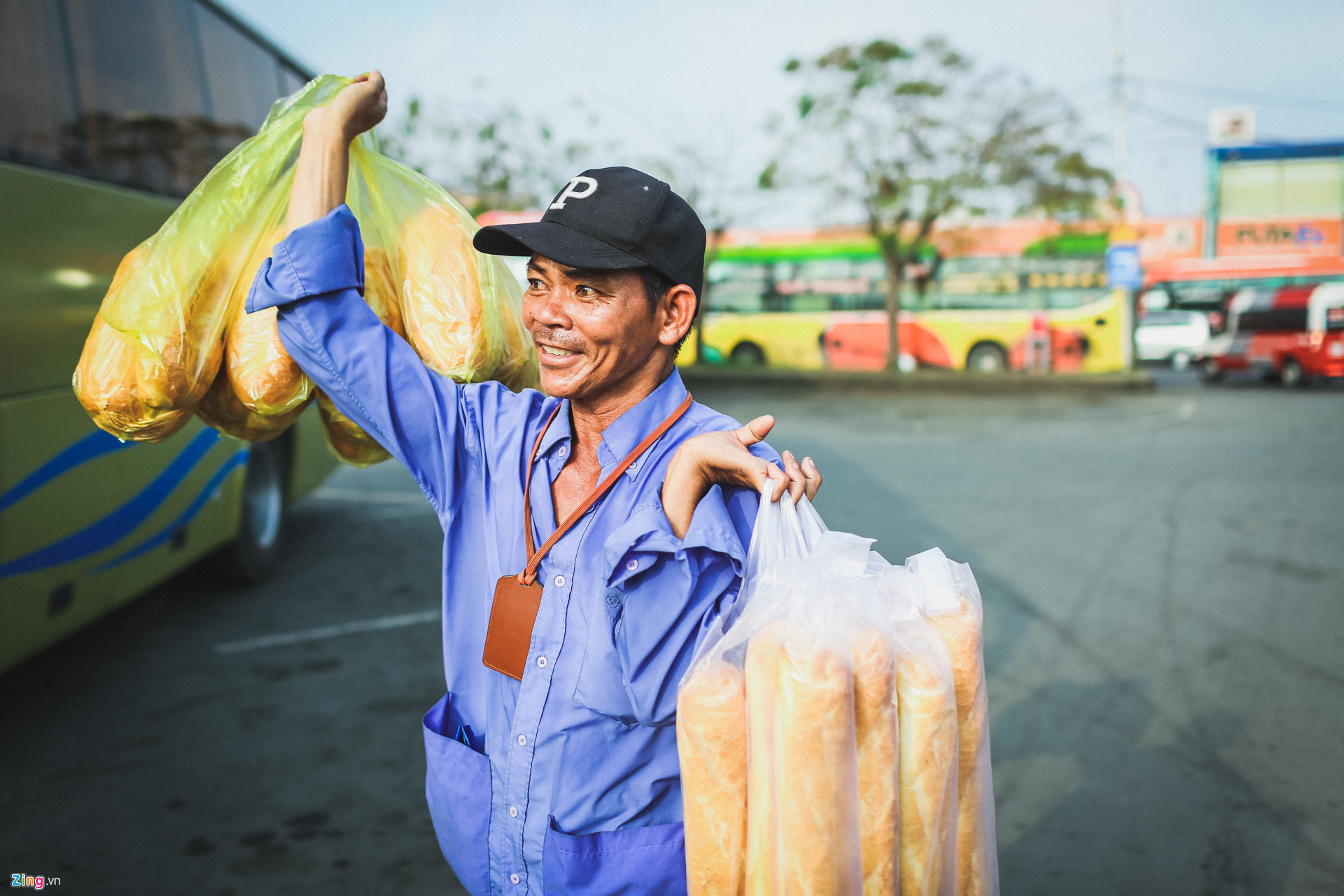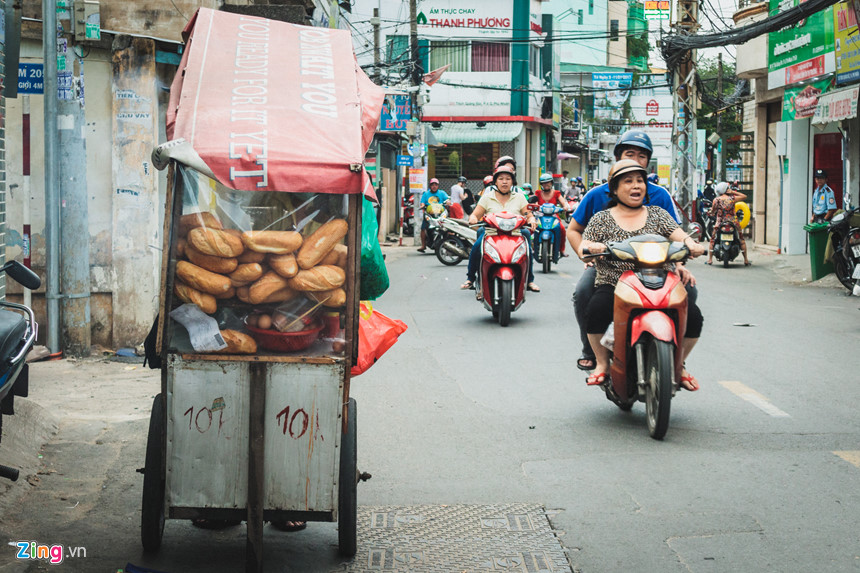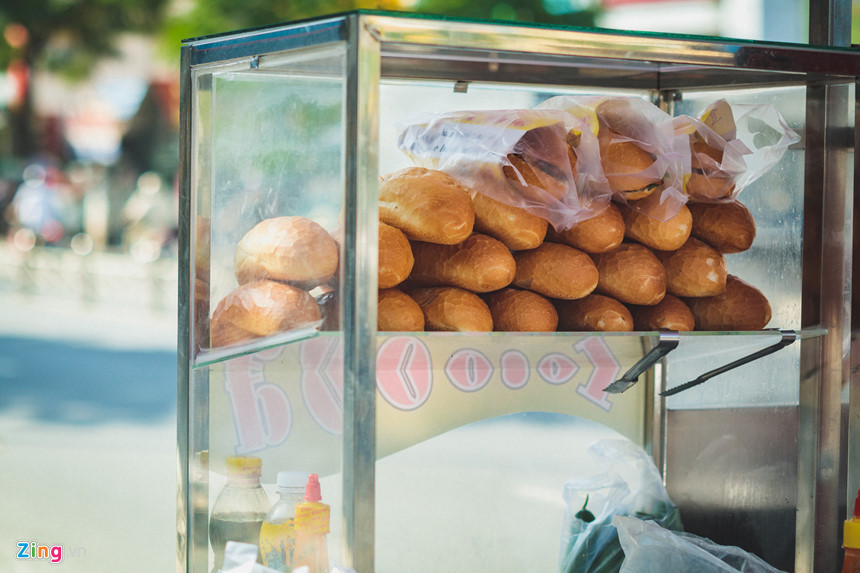 Bread industry
Wherever there are in Vietnam, the bakery appears as much as in Saigon. Within just two kilometers of Phan Dinh Phung Street (Phu Nhuan District), four to five bakeries are located close to each other, ready to supply large quantities of this area and the places where close
In the past, bakeries used to produce bread only in the late morning and early morning. However, nowadays, due to the increasing population of the city, the demand is getting bigger and bigger. So, at any time, the oven also has crispy crisps.
Ms. Nguyen Thi Lan Chi, owner of a bakery on Nguyen Kiem street in Phu Nhuan district, said that her oven has been open for more than 10 years. Every day, she bakes 3 times: 5h, 13h and 18h ​​for about 1,000 units. If the day before, the craftsman to make bread by hand, kneading flour, hand-made pastry, baking with fire, today the baking powder is mixed by machine and the cake is also baked by electric furnace. fully automatic. Each loaf of bread in Lan Chi's sister is sold at 2,000 VND for wholesale and 2,500 VND for retail purchase.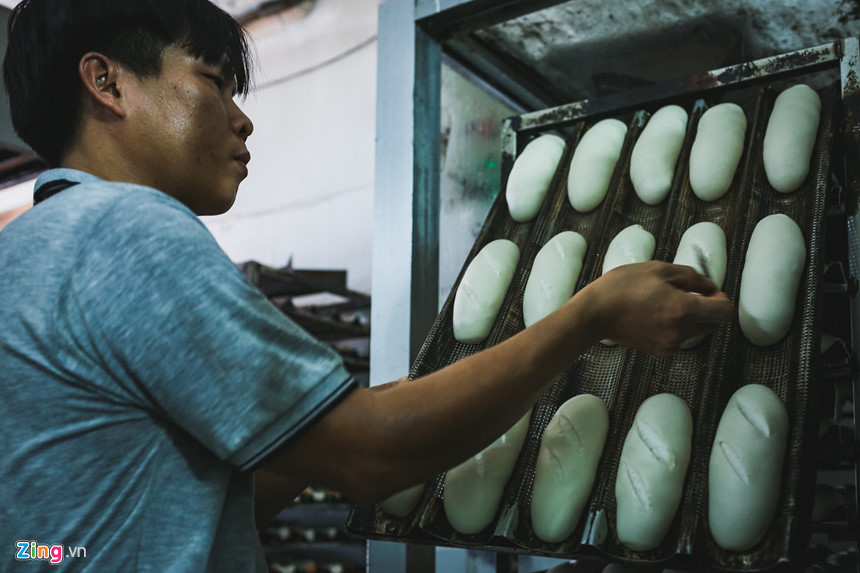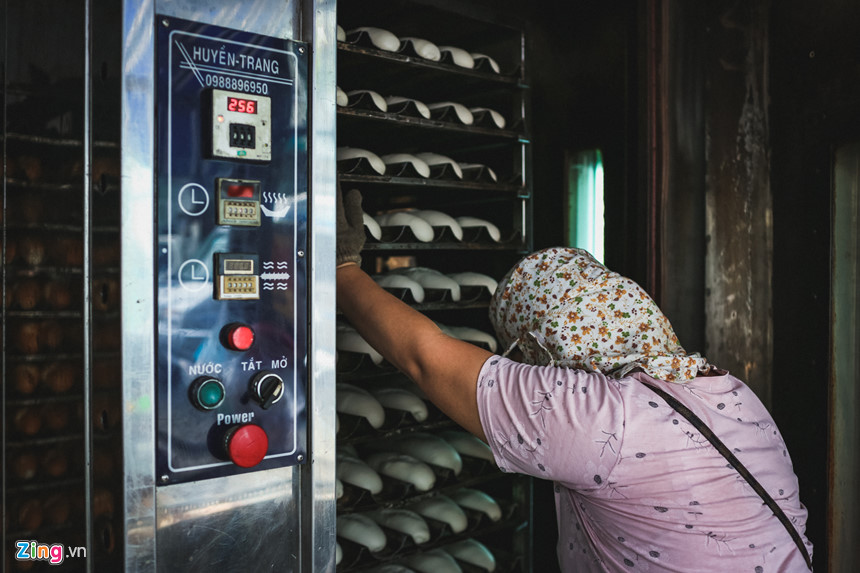 Baking powder is mixed automatically, but the cutting of grooves on the cake must be handmade. When baking, the baking can last from 20 minutes to 2 hours.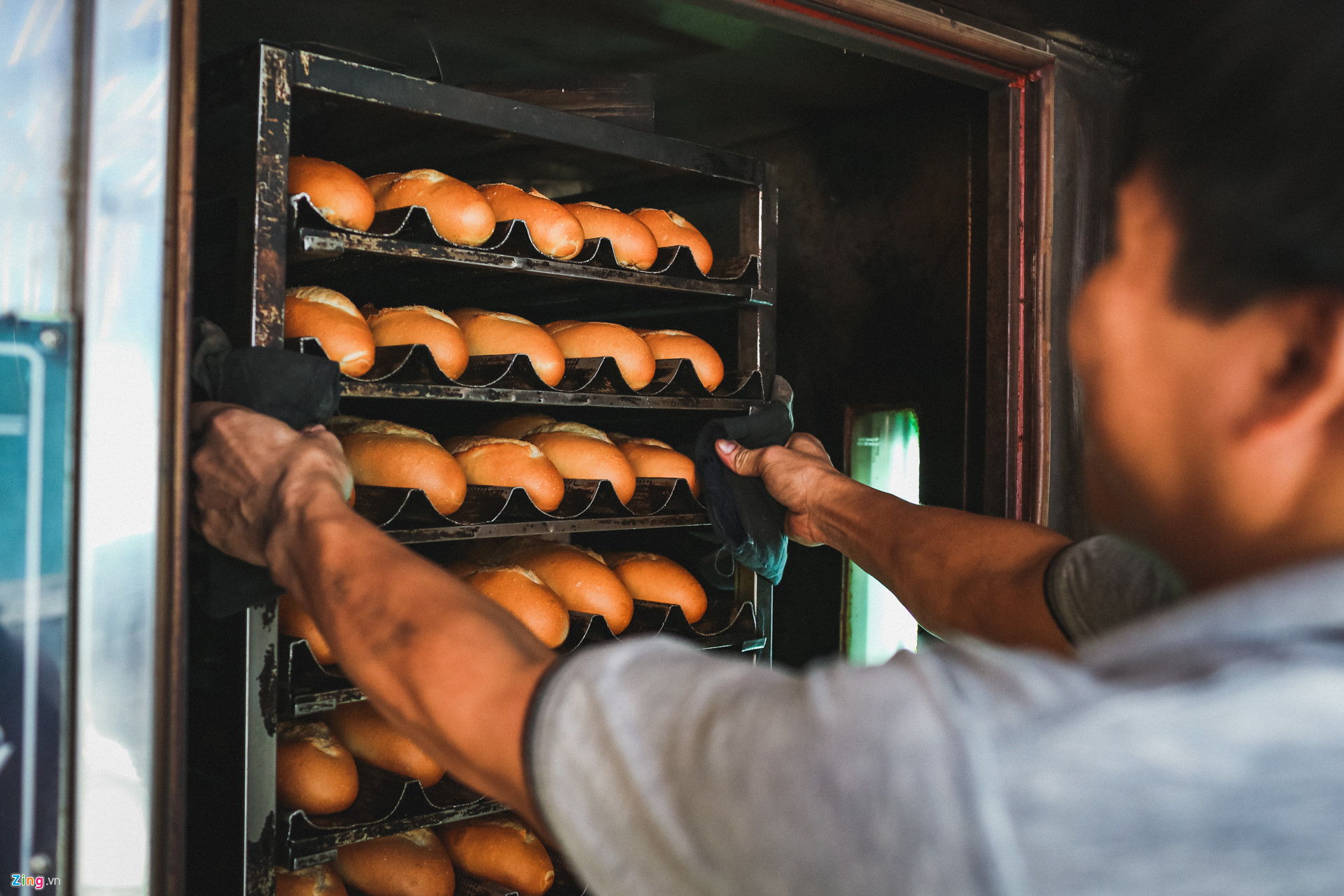 The loaves of bread, hot and fragrant, are removed from the oven after baking.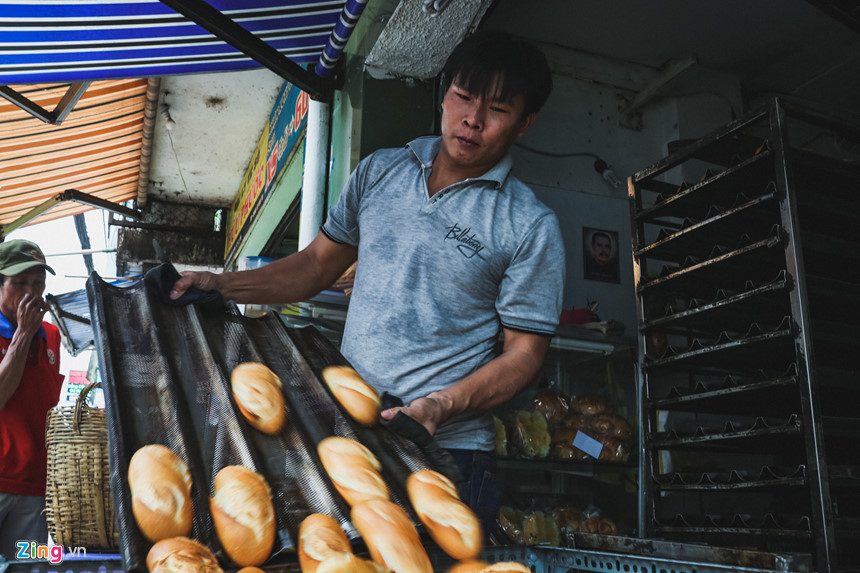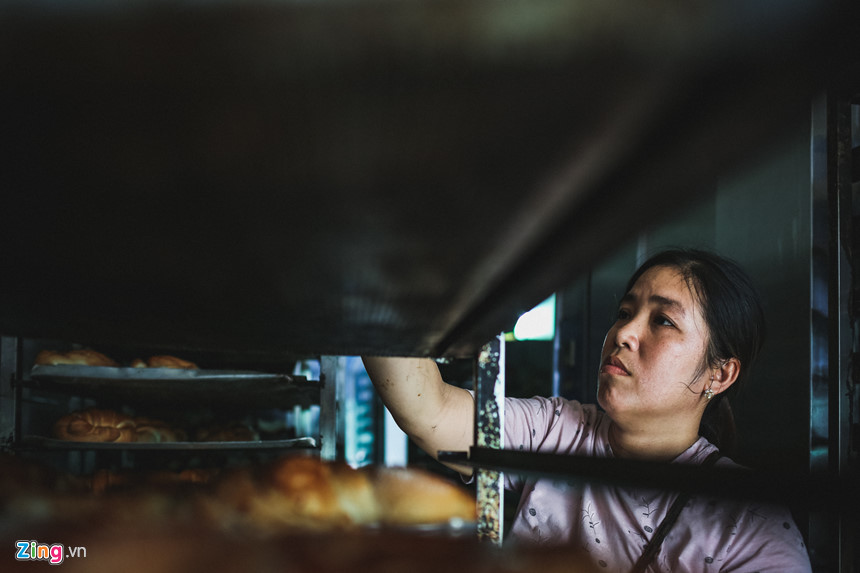 Ms. Lan Chi is next to the loaf of bread in her oven.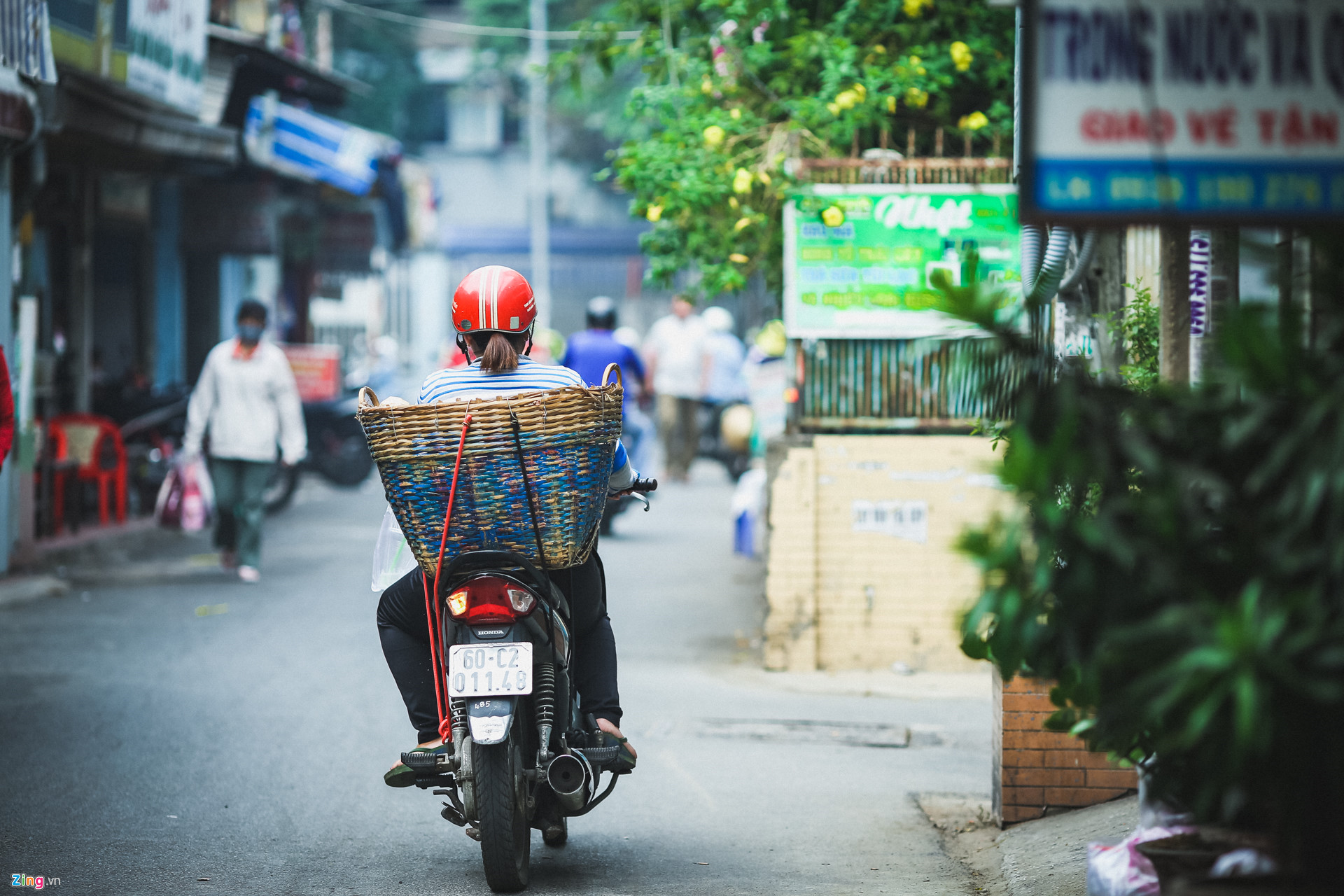 Breadbreads are brought in anny alleys.
Ms. Tran Thi Hong Mai, selling bread walk at the Cho Ray hospital (District 5), every morning at 6 o'clock, people from the bakery to deliver bread to the house she would push the car to the hospital to sell. Every 5,000 VND, sold from morning to afternoon, she has more than 100,000 words to take care of his life and raised another school-age grandchildren.
"But people do not sell here. Each time the violation is fined 150,000 VND but not less. She also has to raise her grandchildren. Their parents left each other for her to raise, "Mai said in tears.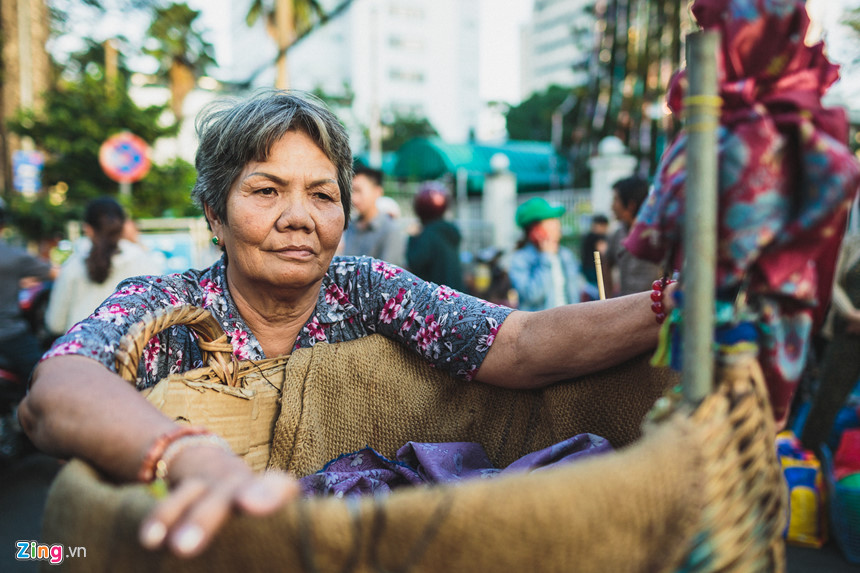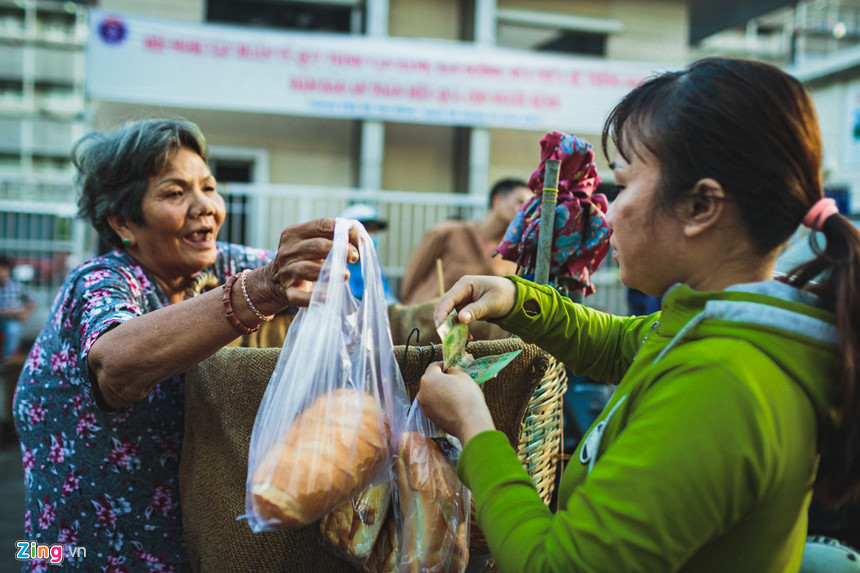 Ms. Tran Thi Hong Mai, selling bread at Cho Ray hospital, District 5. Every day selling bread from early morning to noon, Mai earned more than 100,000 VND and have to raise extra children in school age.
In Saigon, it is also easy to see burgers on the roadside. Mrs. Huong's hatchery at Huynh Van Banh - Phan Dinh Phung crossroads (Phu Nhuan district) is probably one of the oldest bakery shops in Saigon. Opened from 1956, so far has passed through four generations, this lobster bread has served countless delicious meals for customers.
At present, this bread is owned by Pham Van Ngoc and Tran Thu Trang. It is sold from 5am until late and still retains traditional recipes such as lentil, dried chicken, pate ... to sandwich bread. The price of each loaf is only 15,000 VND, affordable for a good meal.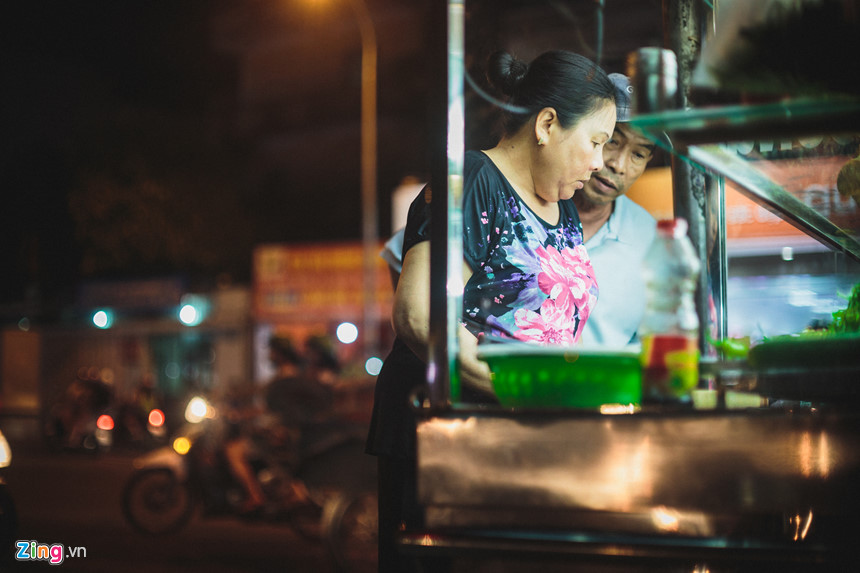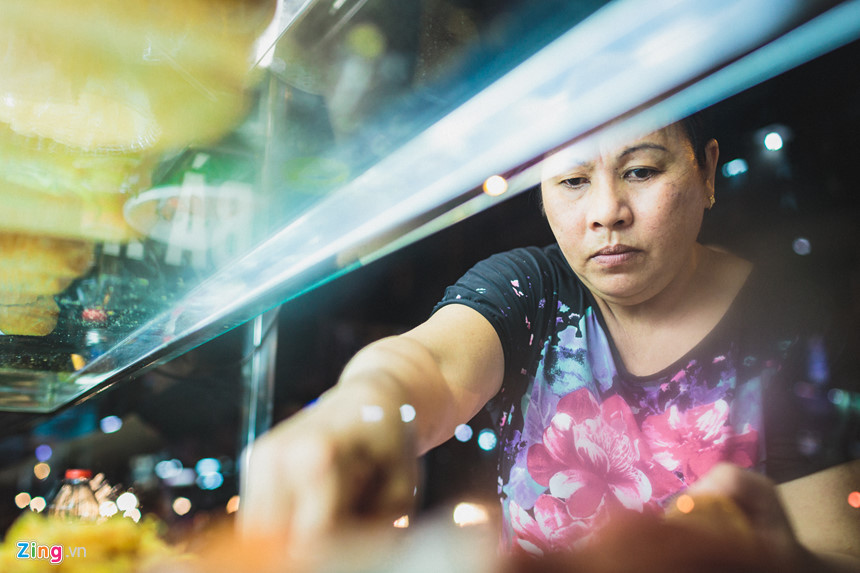 Ba Huong bread at Huynh Van Banh - Phan Dinh Phung crossroad, Phu Nhuan district, was born in 1956, has passed through 4 generations. Every day, Tran Thu Trang sells bread crumbs from 6am to late night.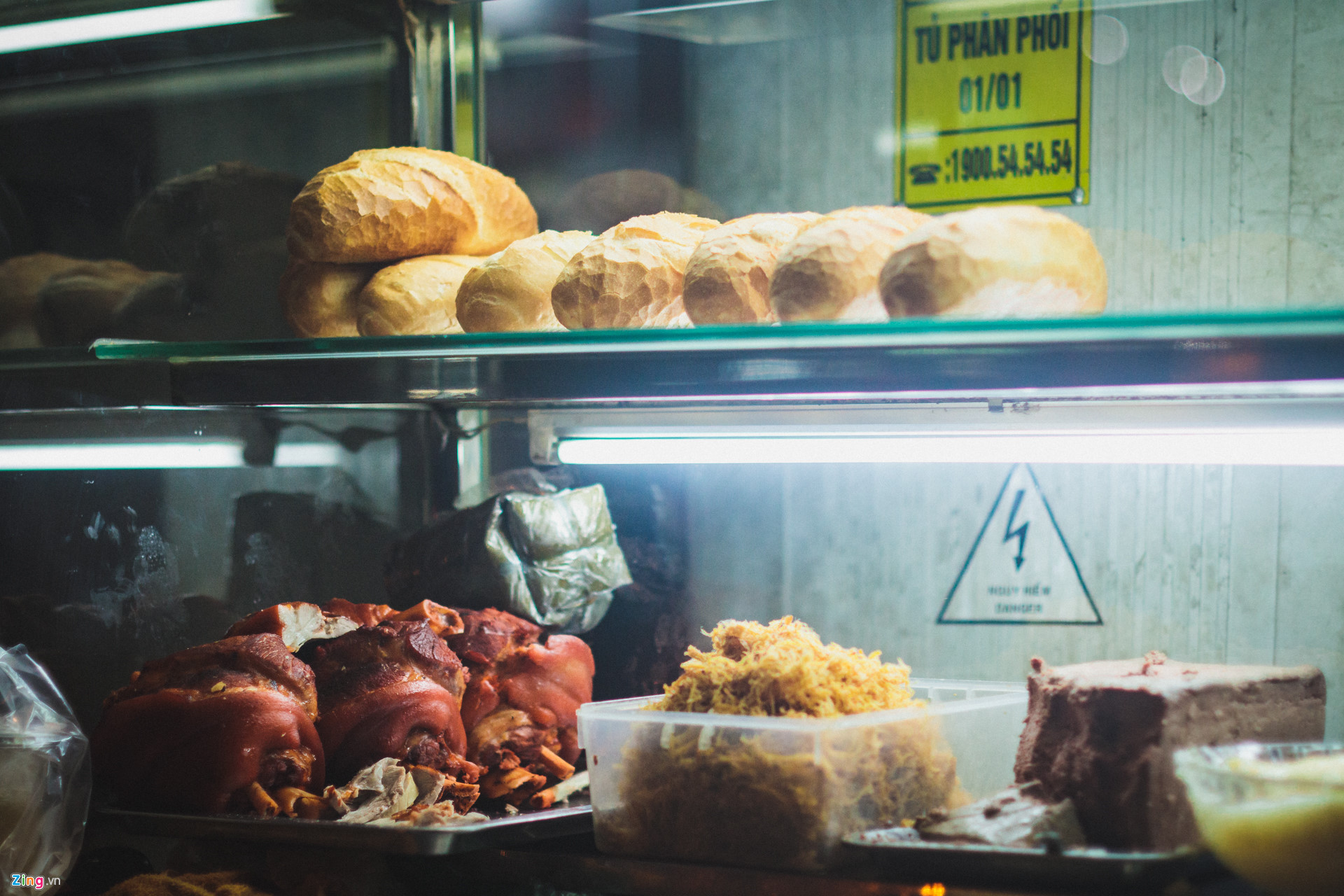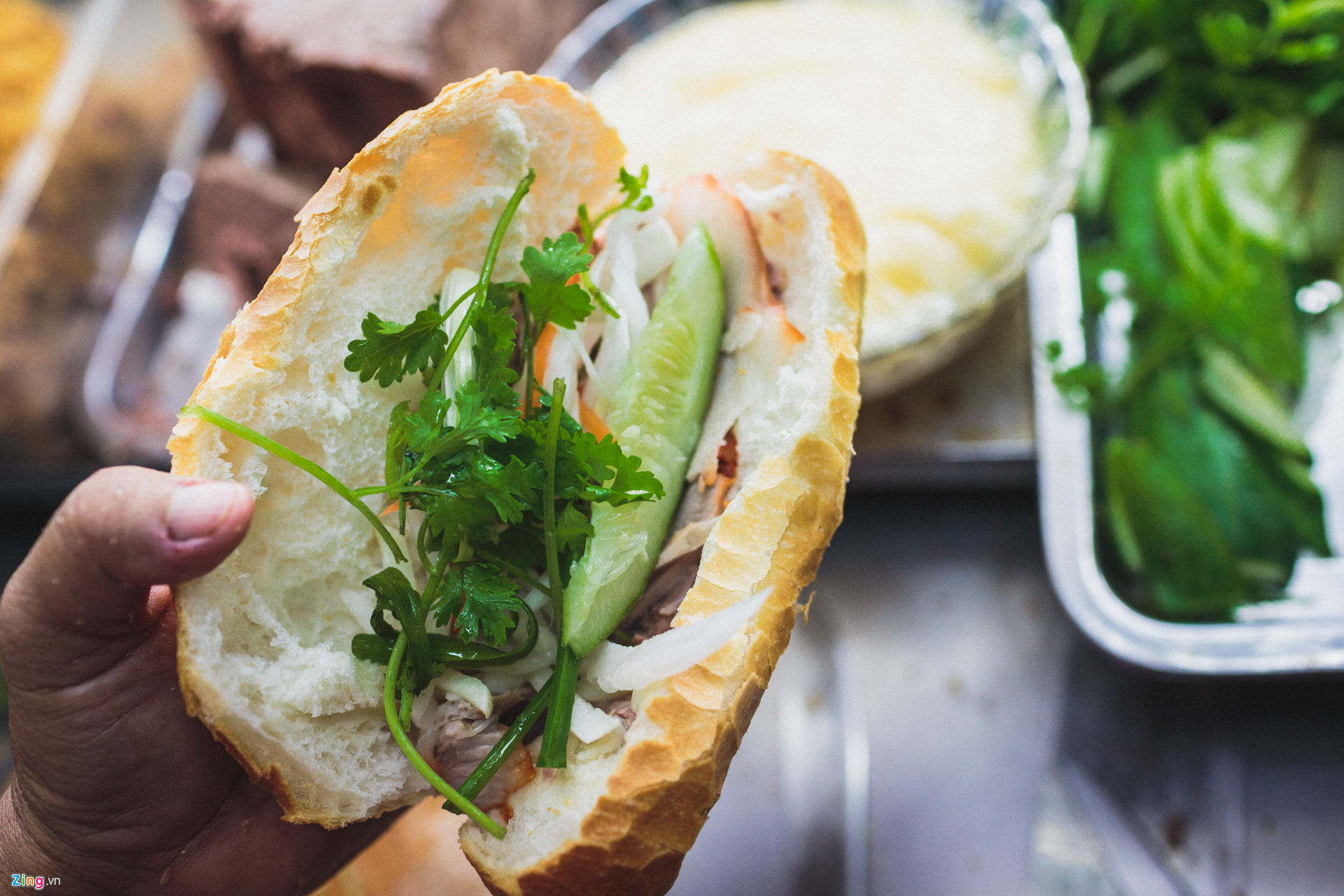 Moreover, the bread also encroaches on the shops, eateries in Saigon. One of the first bakeries here is the Hoa Ma shop, which was born in 1958 in District 3. This brasserie has been uninterrupted since early in the morning and the most popular is the bread served with hot pudding Including eggs, cold meats, pate, fish balls, sour dishes ... Only that, but many people enjoy and see Hoa Ma is the address to enjoy the familiar bread. Each piece of bread is priced at 50,000 VND, not too expensive for the middle class in Saigon.
After Hoa Ma bread, many other bakeries also started to be established and became famous not only for Vietnamese but also for international tourists such as Huynh Hoa, Nhu Lan, bảy Hổ ...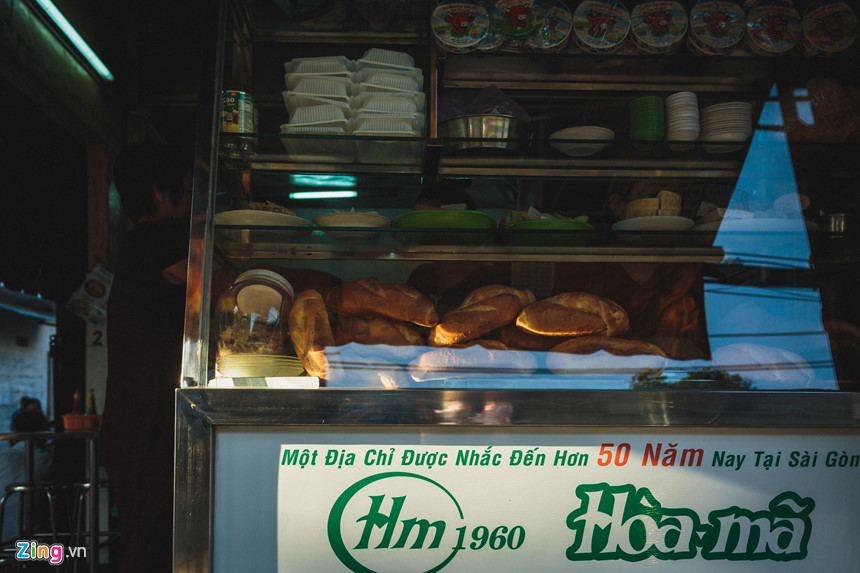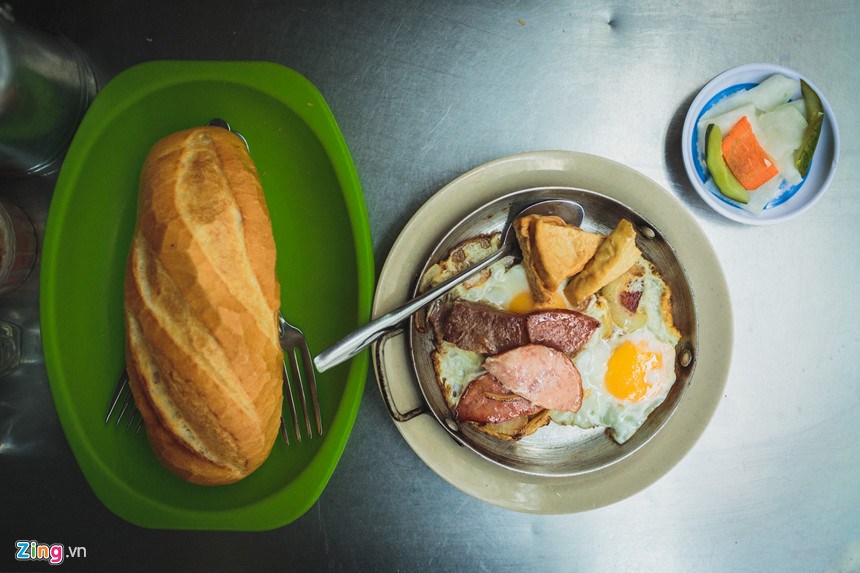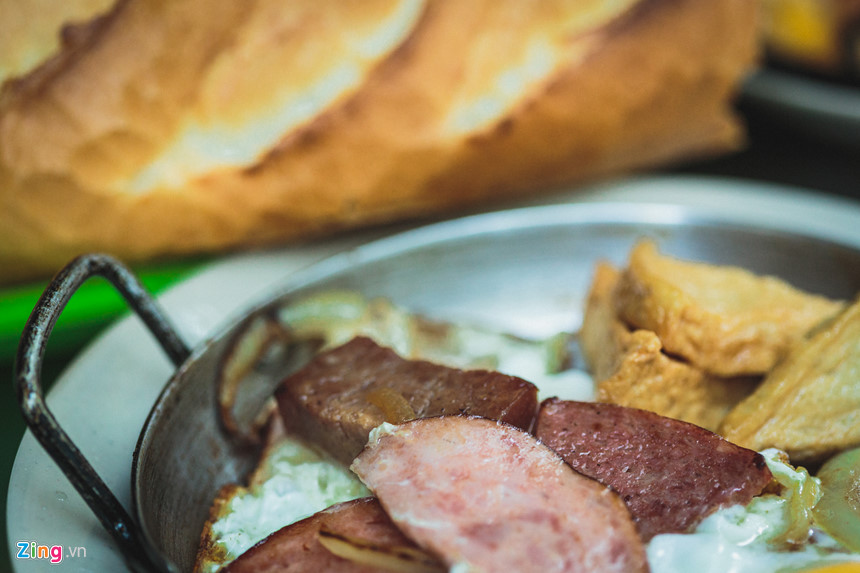 Hoa Ma bread store, one of the first bakeries in Saigon, was born in 1958. A piece of buns cost 50,000 VND including egg omelet, pate, cold meats, fish fillets, and sour dishes.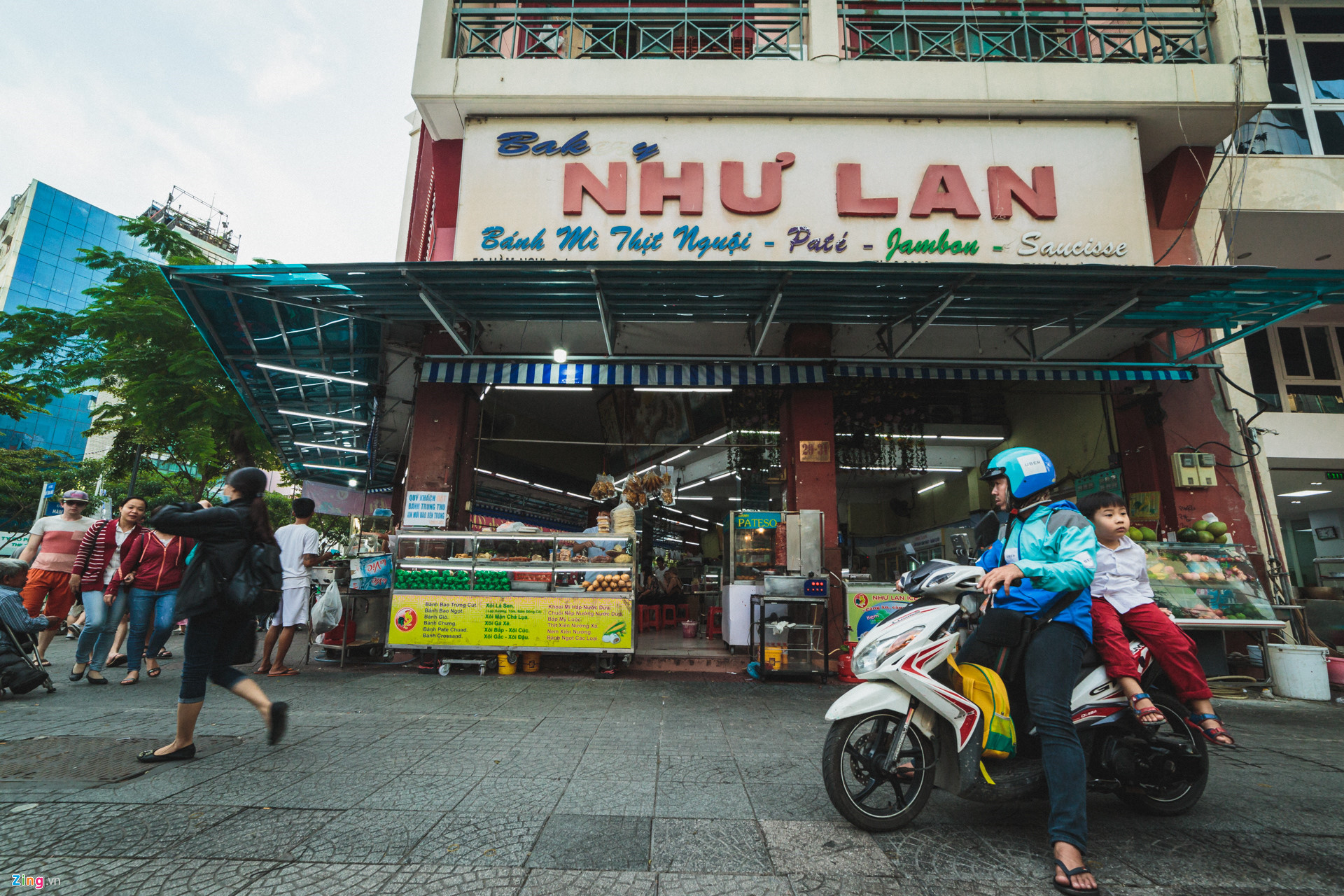 Nhan Lan bread store, famous on the tourist map in Vietnam, is very popular with foreigners.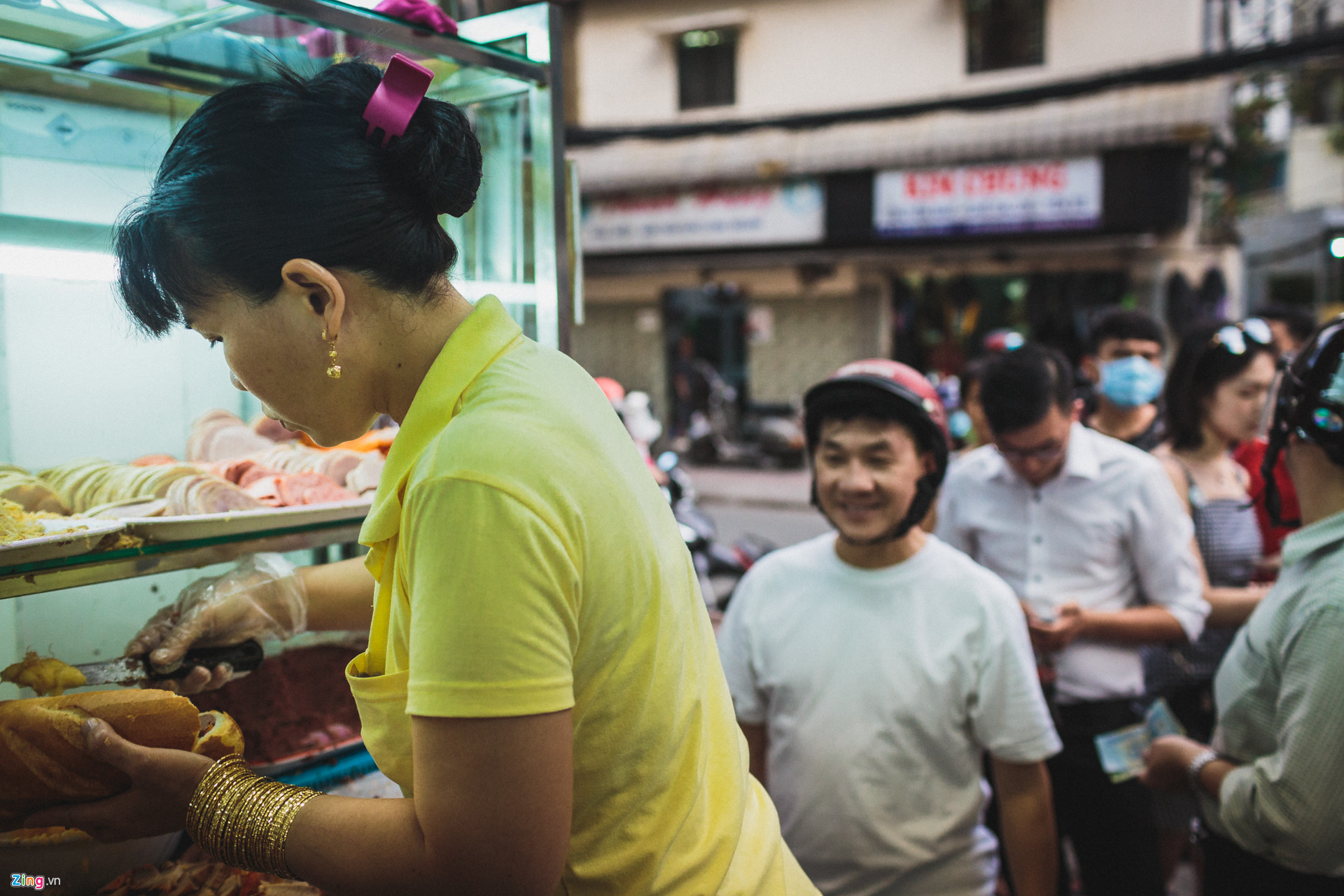 Huynh Hoa store always crowd queue waiting to buy cake. Each loaf of bread, pate, ham and cotton are sold for 32,000 VND.
Bread can also be bought in supermarkets in Saigon with many types such as sweet bread, short buns and long baguette bread. Particularly with baguette bread, this one is a very attractive item and a gift typical for relatives and friends whenever the opportunity to go to supermarket in Saigon.
Tran Quang Huy, a sales manager at a supermarket chain, said the chain had 35 large and small stores in HCM City, selling more than 41,000 baguettes a day, with sales of 18.5 million. /day. And, sandwiches are also available at luxury restaurants in Saigon. The price of a drive in these places can range from a few tens of thousands to hundreds of thousands, depending on the type of person inside.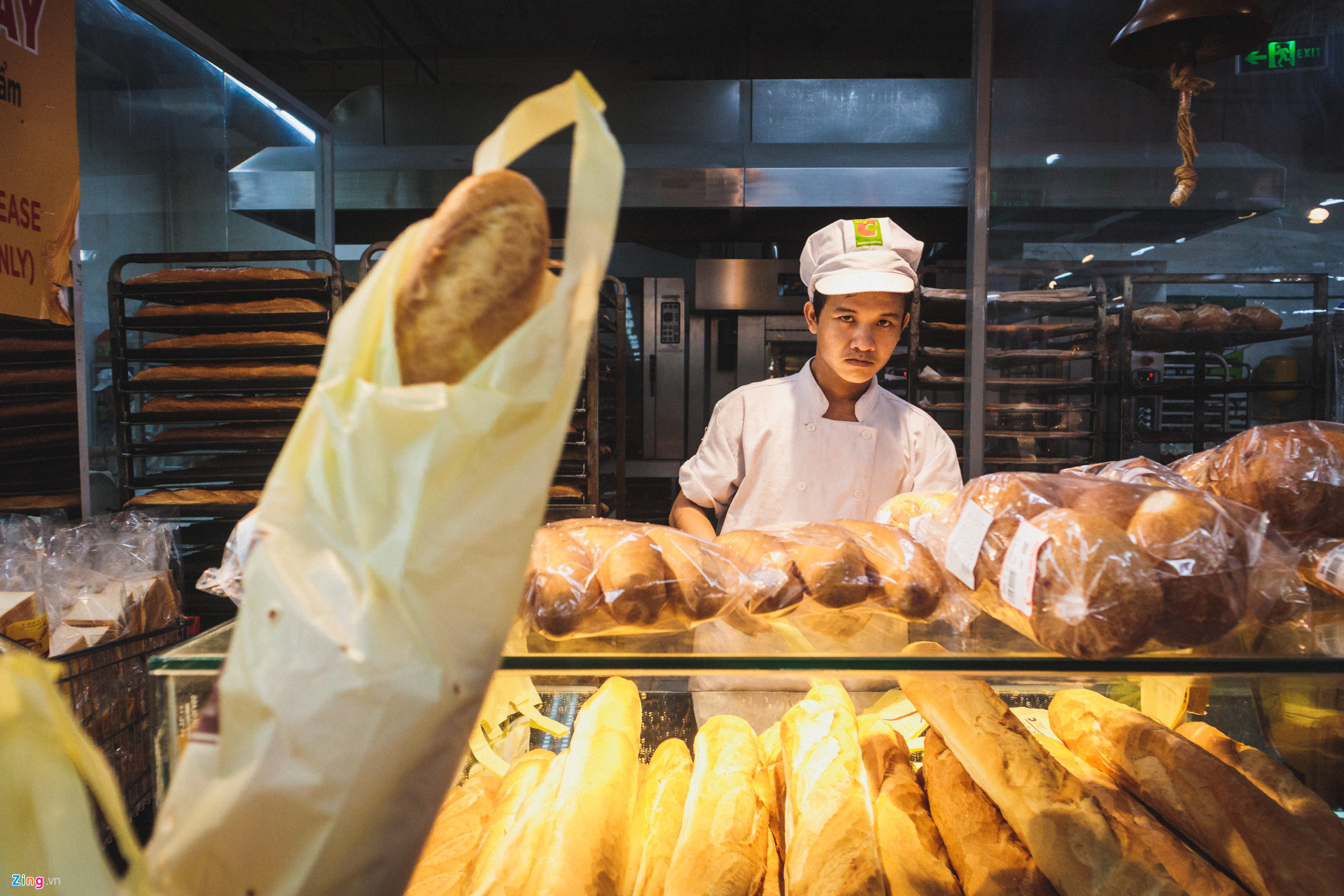 Daily food
The Saigon bread is most likely eaten in the morning. Busy life, the hustle here sometimes does not allow many people have time to sit back to a restaurant to enjoy something.
So, the bread is a simple dish, only takes a couple of minutes and full stomach so that the Saigon people continue to beat the cycle of work. On the many roads here, every morning, it is easy to see the wheelchair, which sells breakfast bread for the road.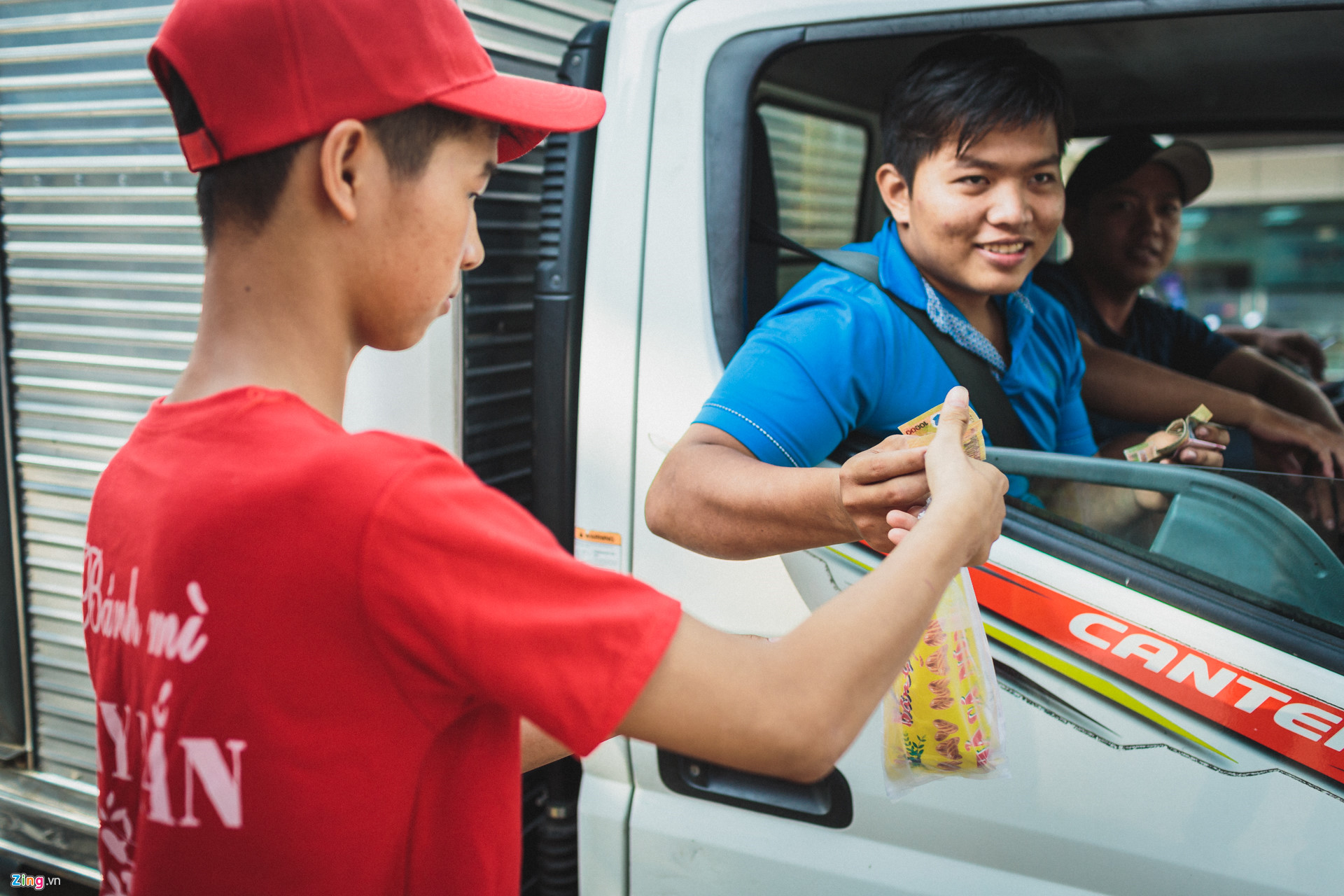 Bread is a simple breakfast of drivers, office workers, students, students, ...
Nguyen Thi Thuy, a junior at the University of Natural Sciences in Ho Chi Minh City, is one of those people who sells bread carts on Ly Thuong Kiet Street (District 11). Thuy investment 3 car bread, selling every morning from 6h - 9h for customers, mainly office workers, workers. Each loaf of bread rolls sold for 15,000 VND, very suitable for the money of the majority of people.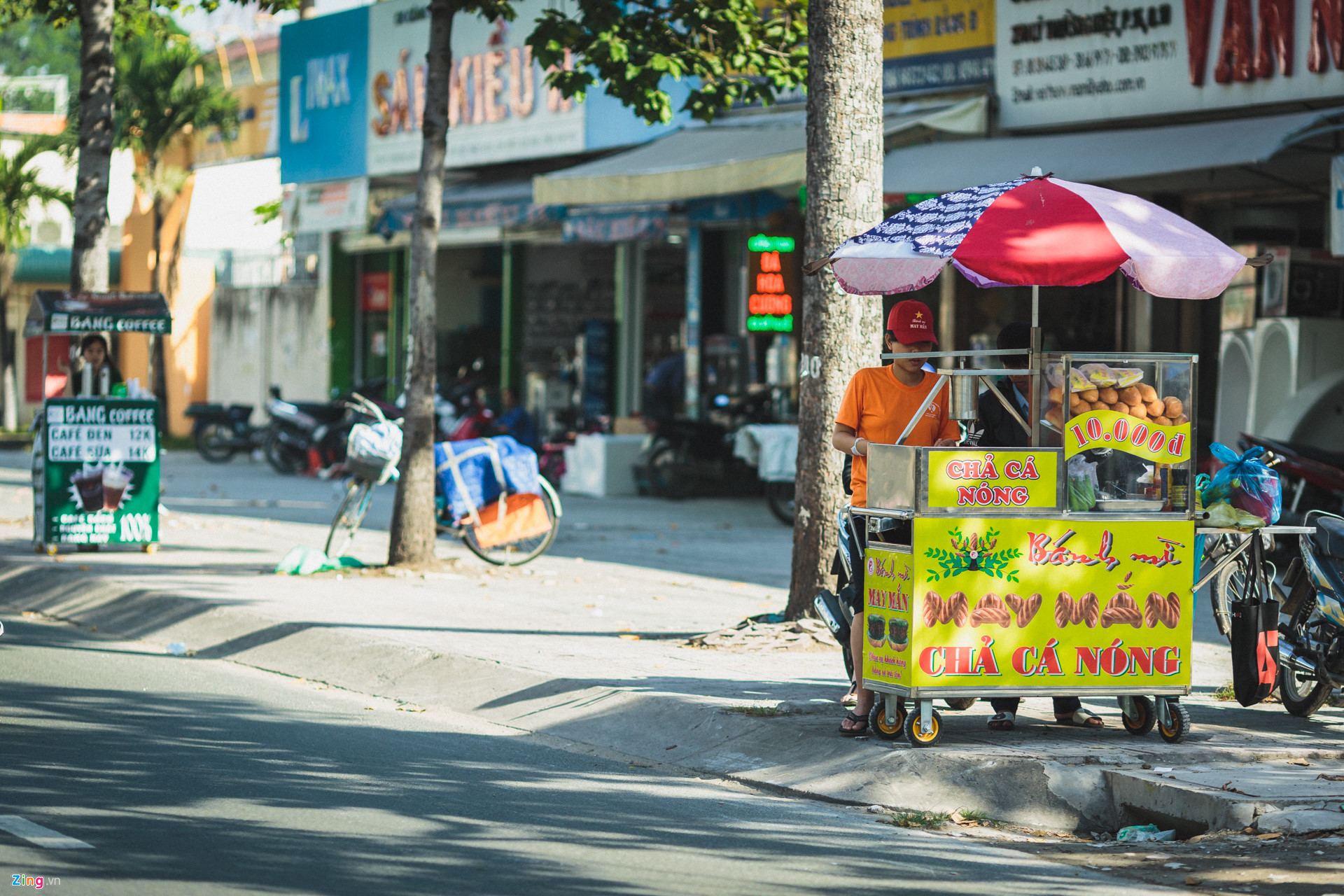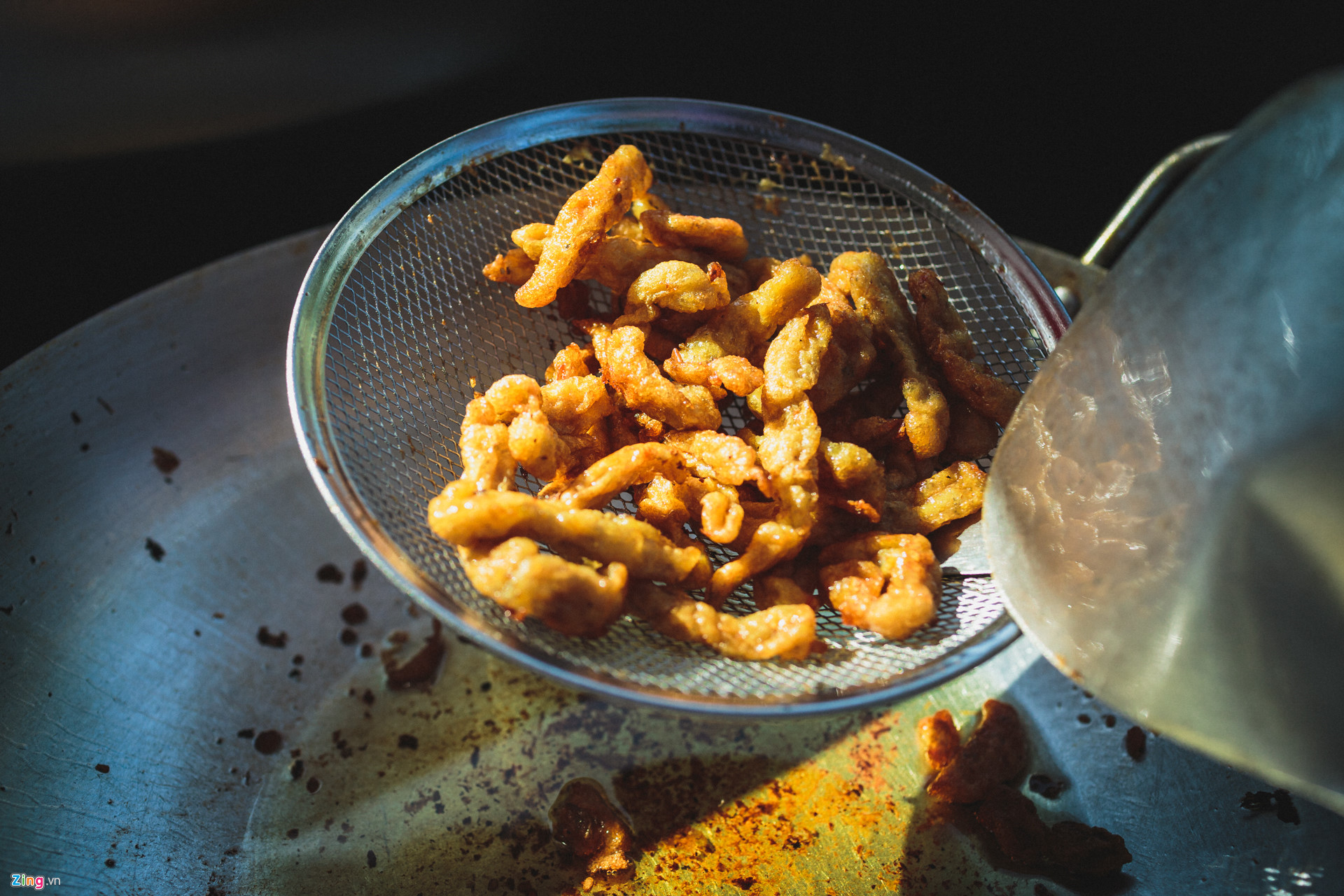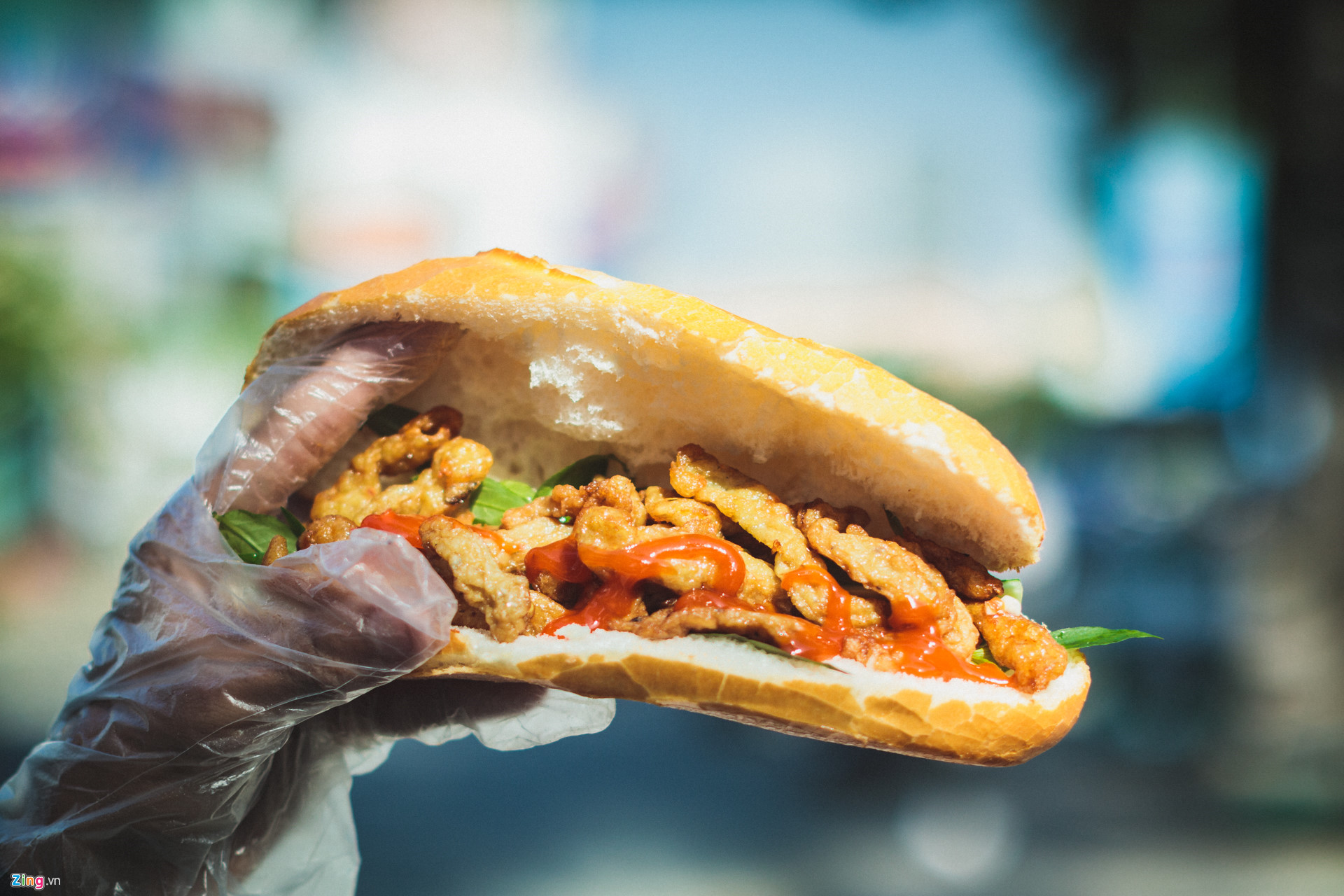 fried bread fish cost 15,000 VND.
Bread is also suitable for students - students because of cheap and convenient. In the morning, passing the high school - college, it is not difficult to catch pictures of the top students - students holding bread loaf and carefree laughing together.
And at the morning street cafes, loaf of bread is a familiar and simple dish for many to enjoy with a cup of coffee, preparing for a day's work.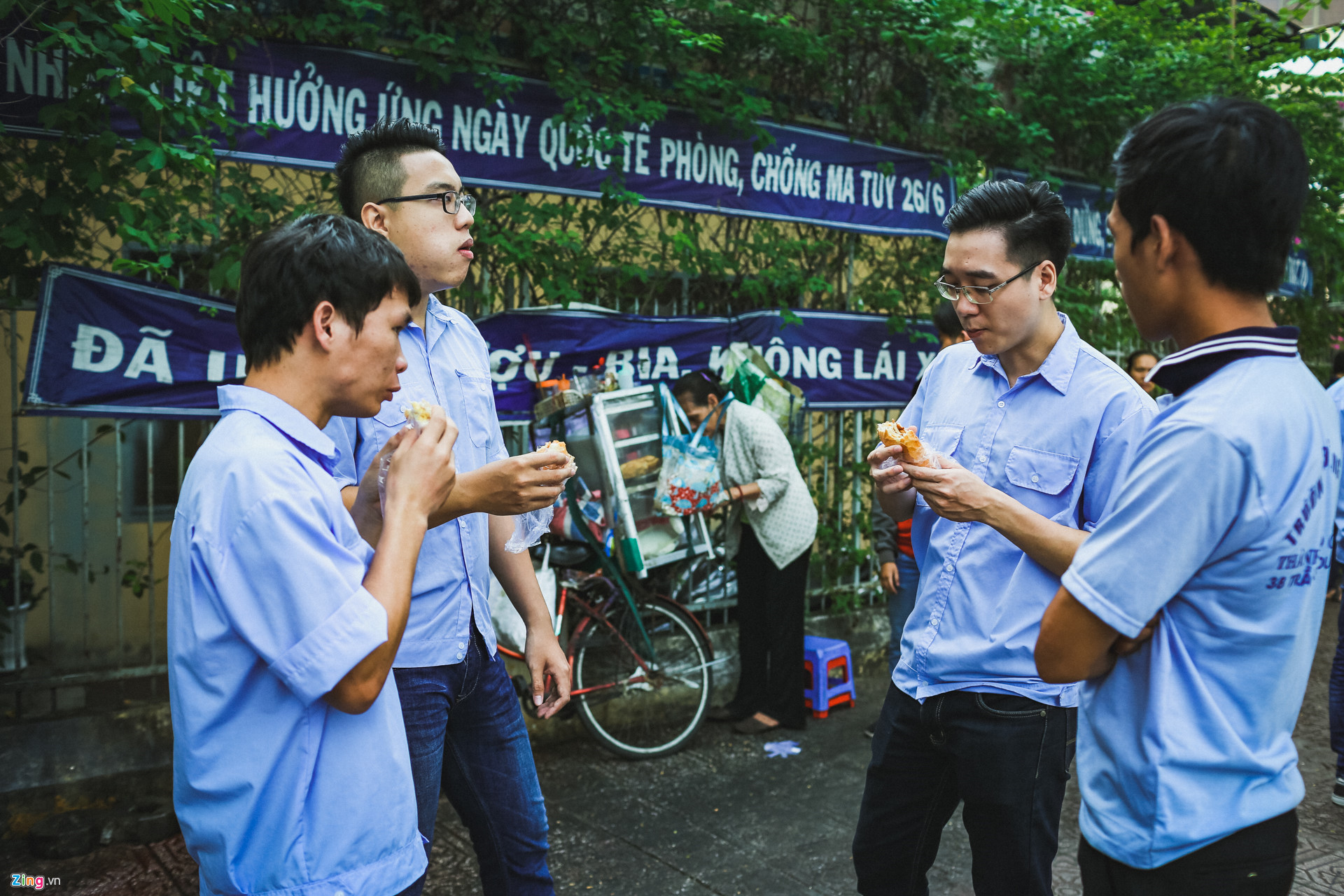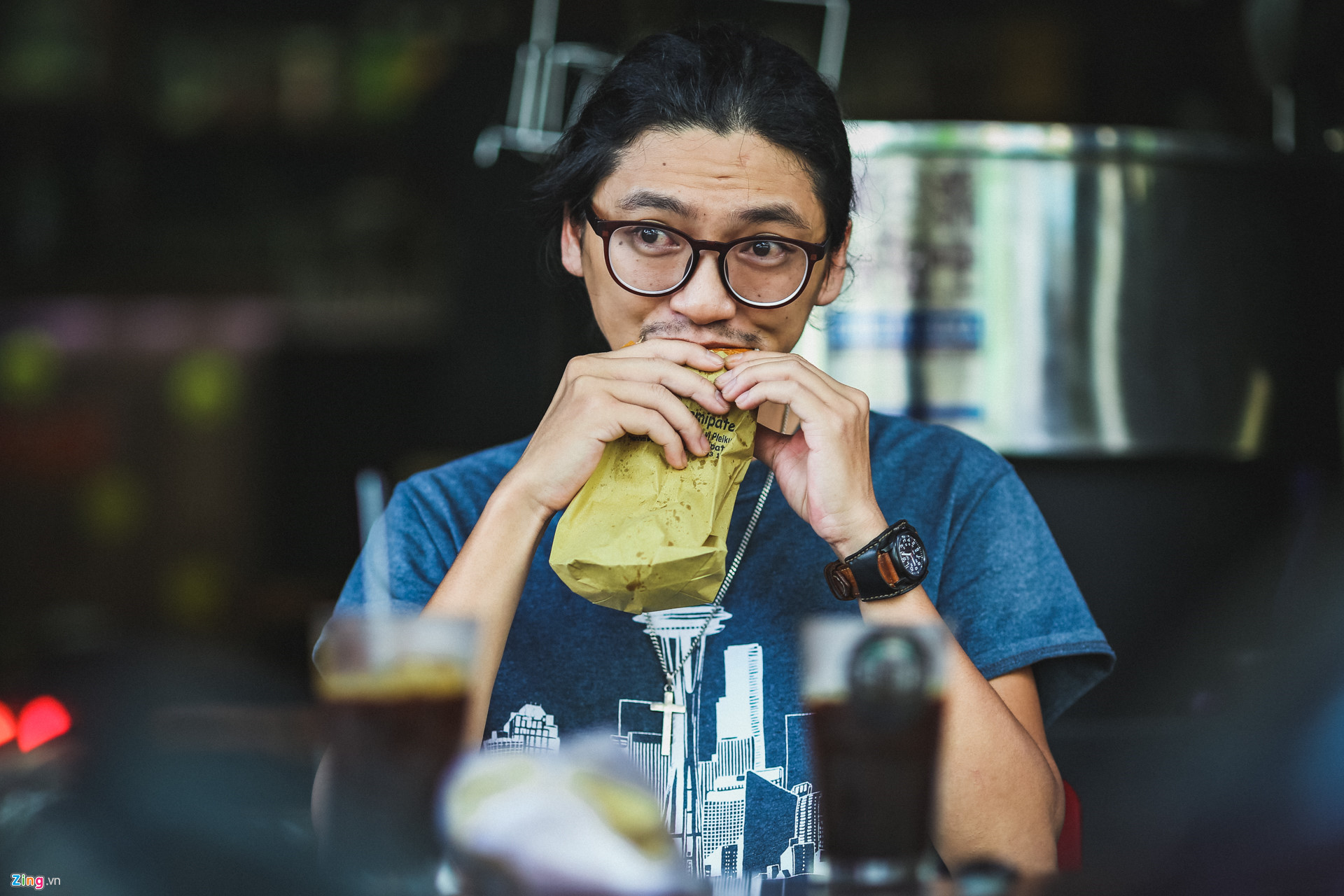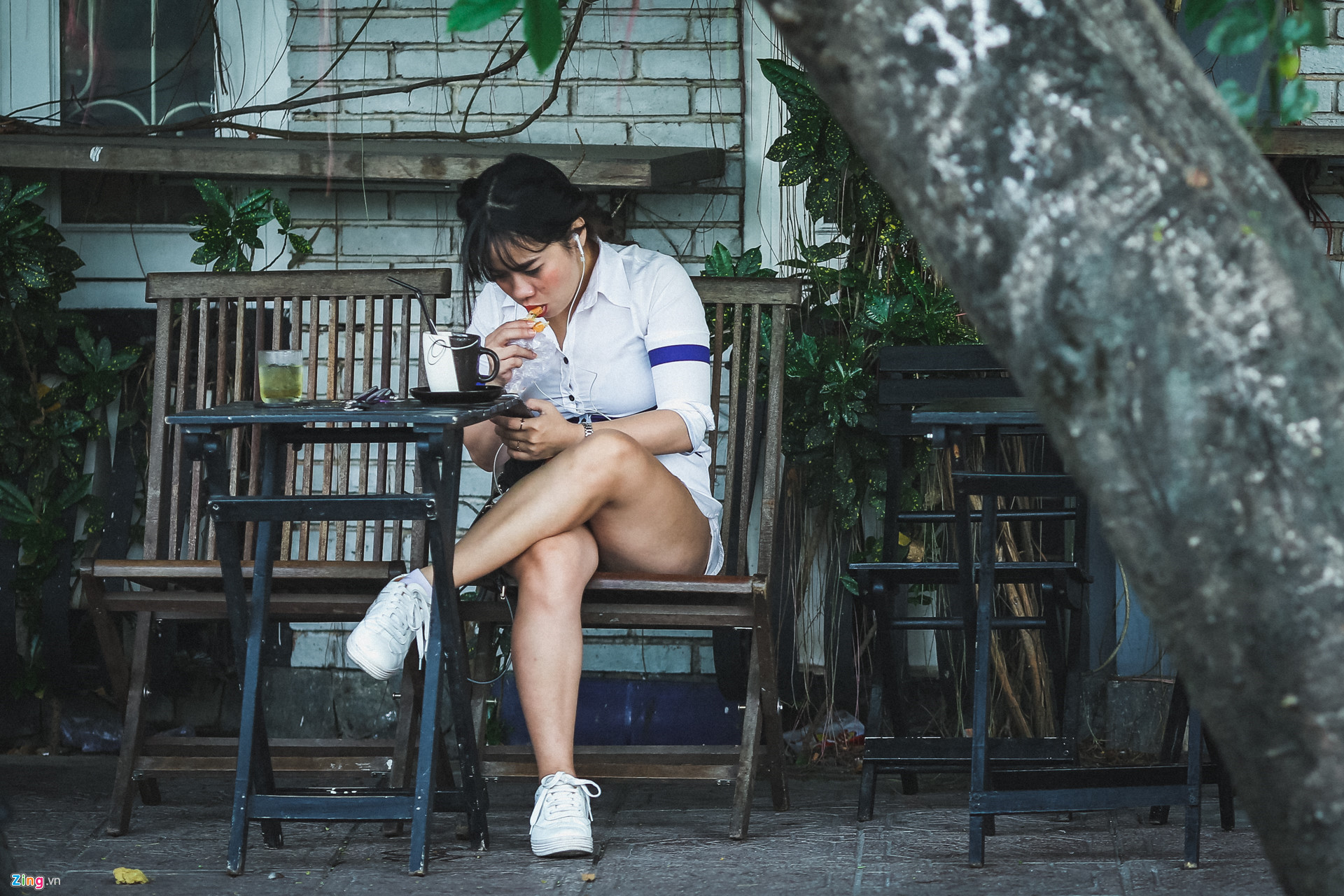 Not only that, Saigon bread has long been a popular gift for people to bring home. From young children to adults, everyone looks back to the city, carrying some loaves of bread solidly glazed with butter. At the West Bus Station, bakers have been doing this for over 20 years.
Every morning, the bakery owners will bring the cake to the center of the bus station so that the sellers get the bread and go all the way in the wharf, sold to the passengers brought back home. Buyers have three drives, there are also dozens of buyers with only 5,000 dong per drive, there are no gifts so many people love and so cheap.
Nguyen Ngoc Dung, owner of a bakery in the West Bus Station, said she has five friends selling biscuits here, selling 300-400 a day.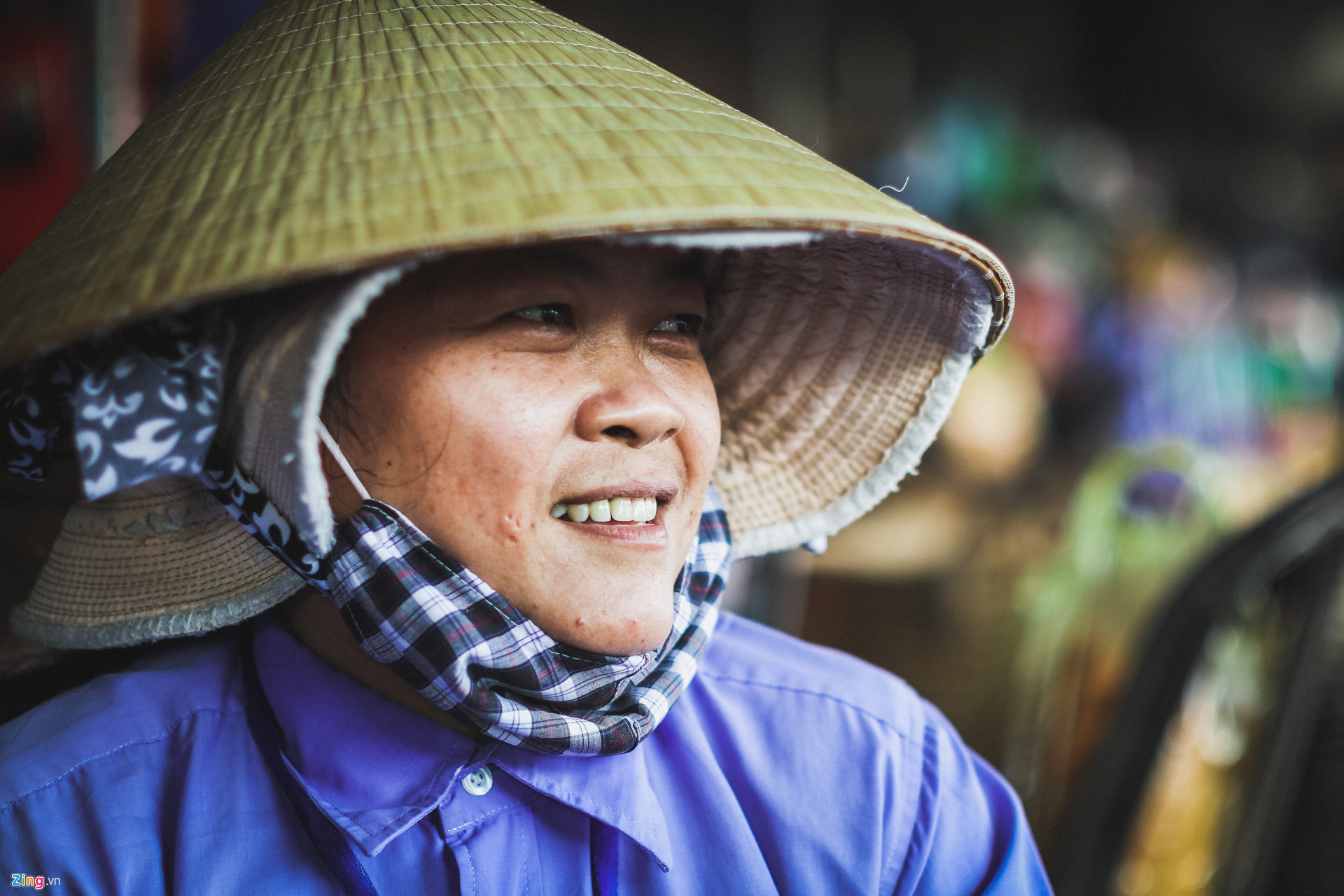 Ms. Le Tai, selling sandwiches at Western bus station for more than 20 years.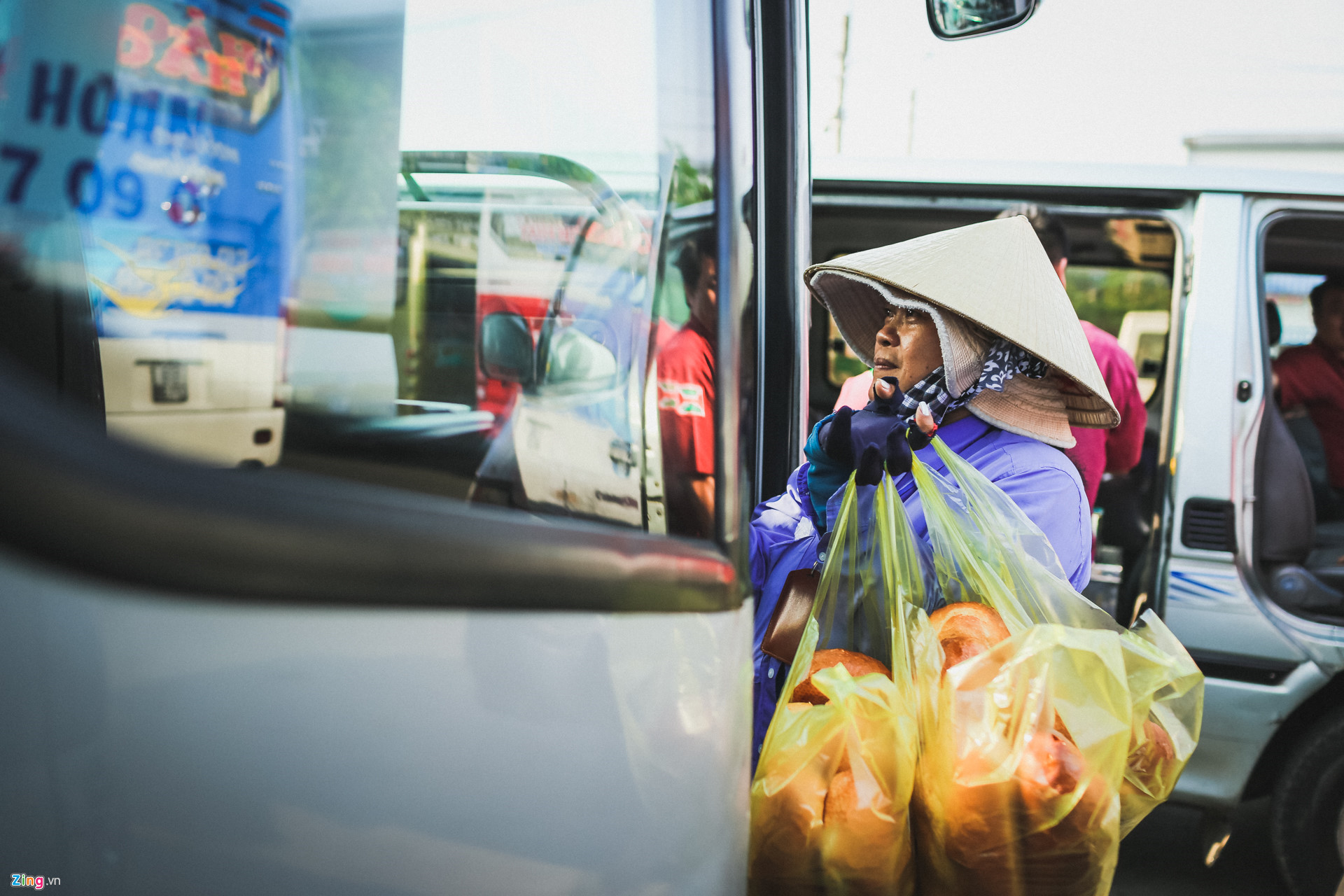 She took the bread from the bakery in the wharf and walked around the bus stop to get customers to buy. The price of bread is 5,000 VND.
Bread is also associated with many classes of Saigon, from the poor to the rich. There are also charity sandwiches for the poor. Workers, security guard, street vendor ... keep going, get yourself and your dear couple to lining the stomach, so through the meal. And even those who go to the car also choose the bread as the main dish, simply pull the car to the sidelines, call the seller to make a lot of meat, or picky than the bread shop to eat a piece of beefsteak eat together.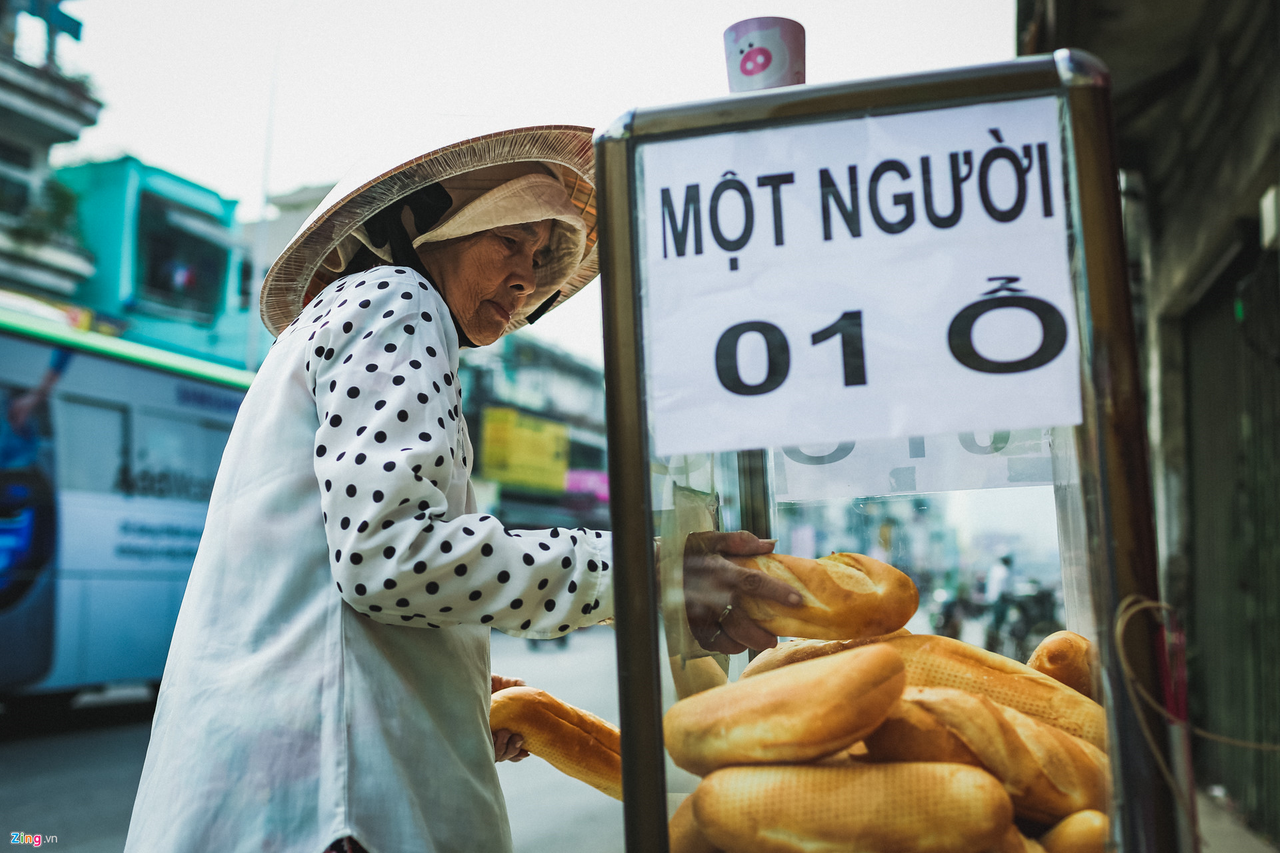 Phung Thi Trong (68 years old), selling pig skin, orange cake at Hang Xanh market. On the way to sell, she stopped by a charity sandwich on the Xerapedian Nghe Tinh street, taking two loaves of bread, one for her and one for her ill husband lying at home.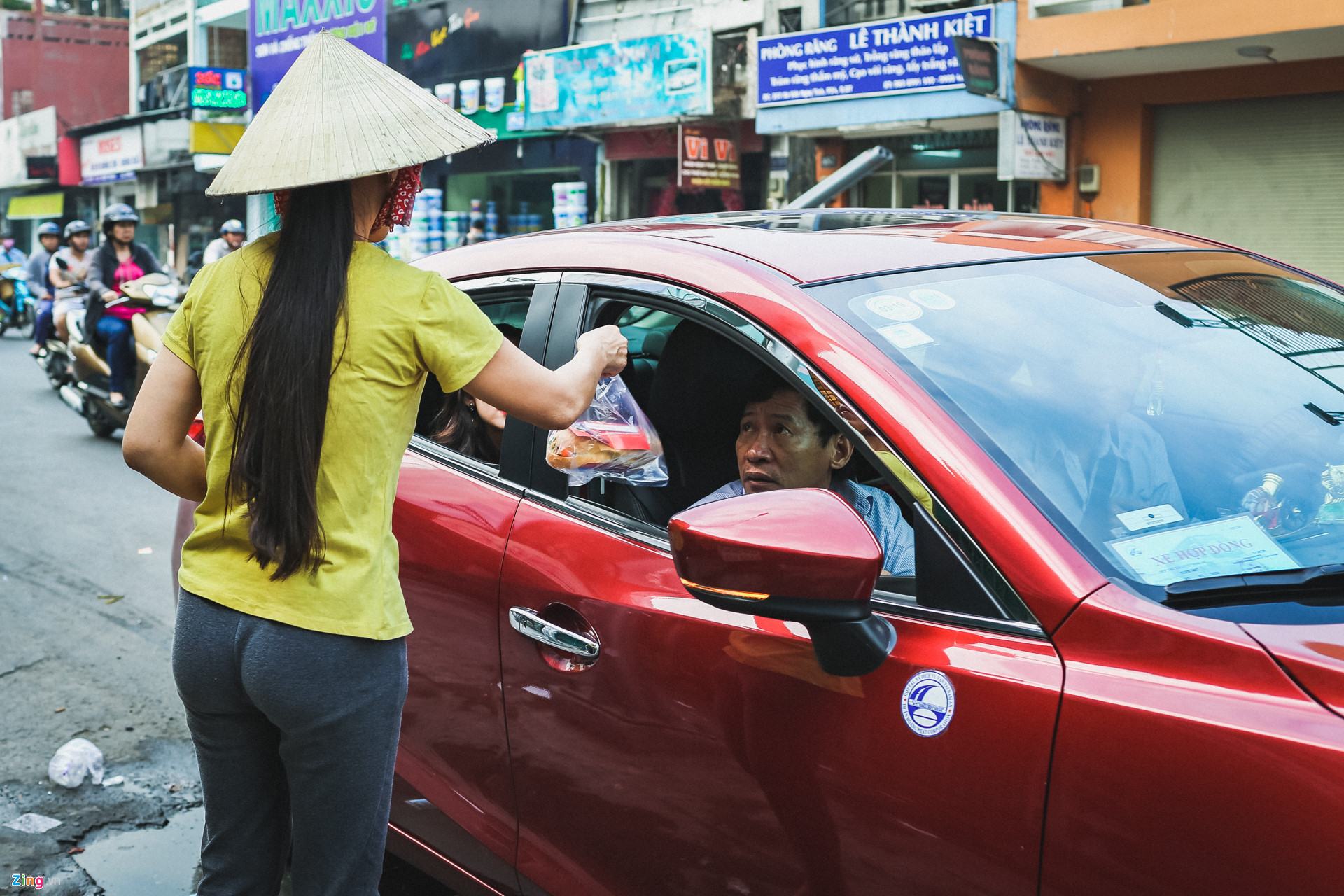 Cars on the road to buy bread.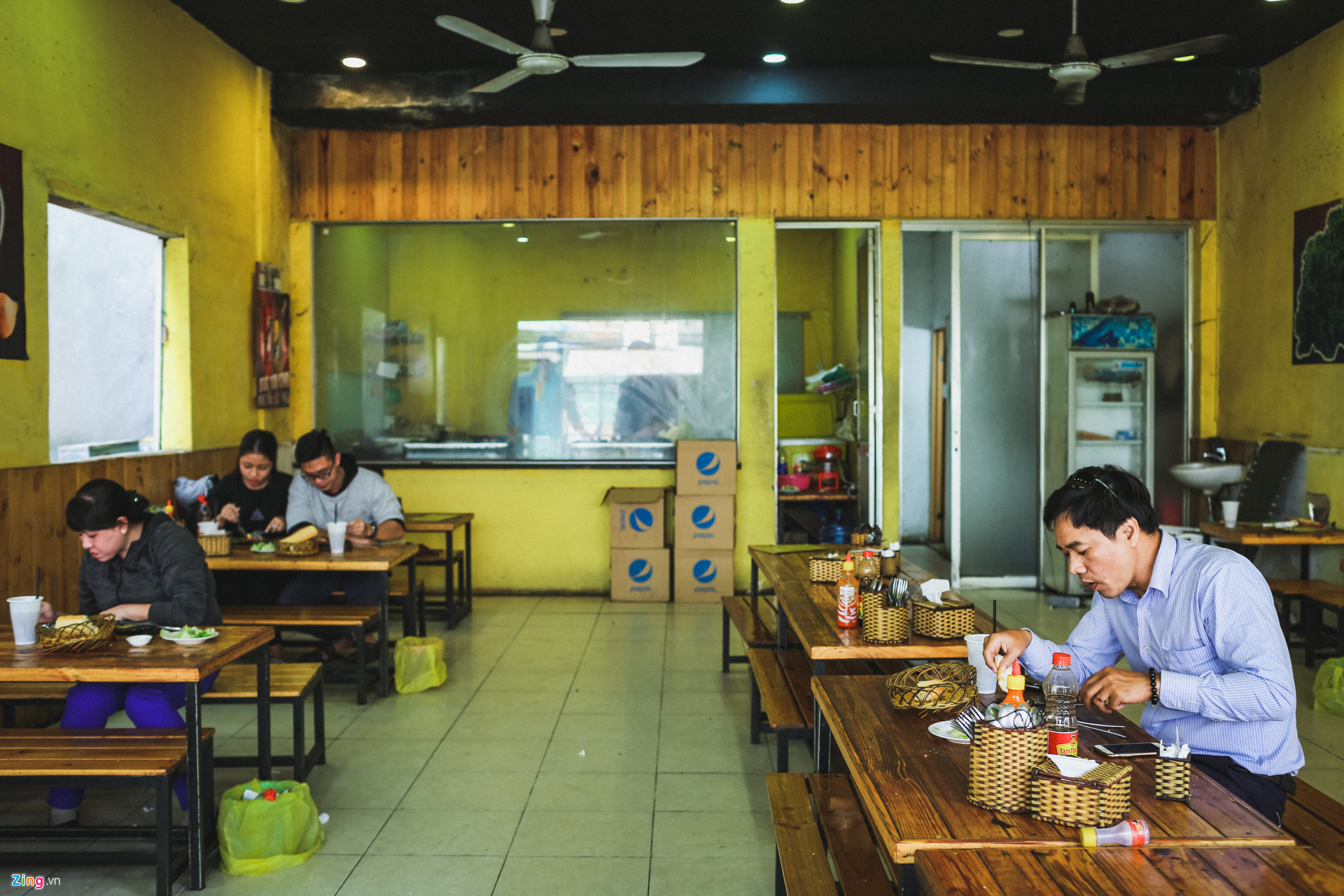 Bread is also the familiar lunch of the office workers.
From the market to the street, from the alleyway to the road, from the center to the suburbs ... where we can easily find bakeries with all kinds of people such as: meat, grilled pork, roasted pork, chicken, fish fillet, beef ... Or simply, you can buy a loaf of bread not come, dot with solid or fresh milk, soy sauce, or fish sauce, is also a meal.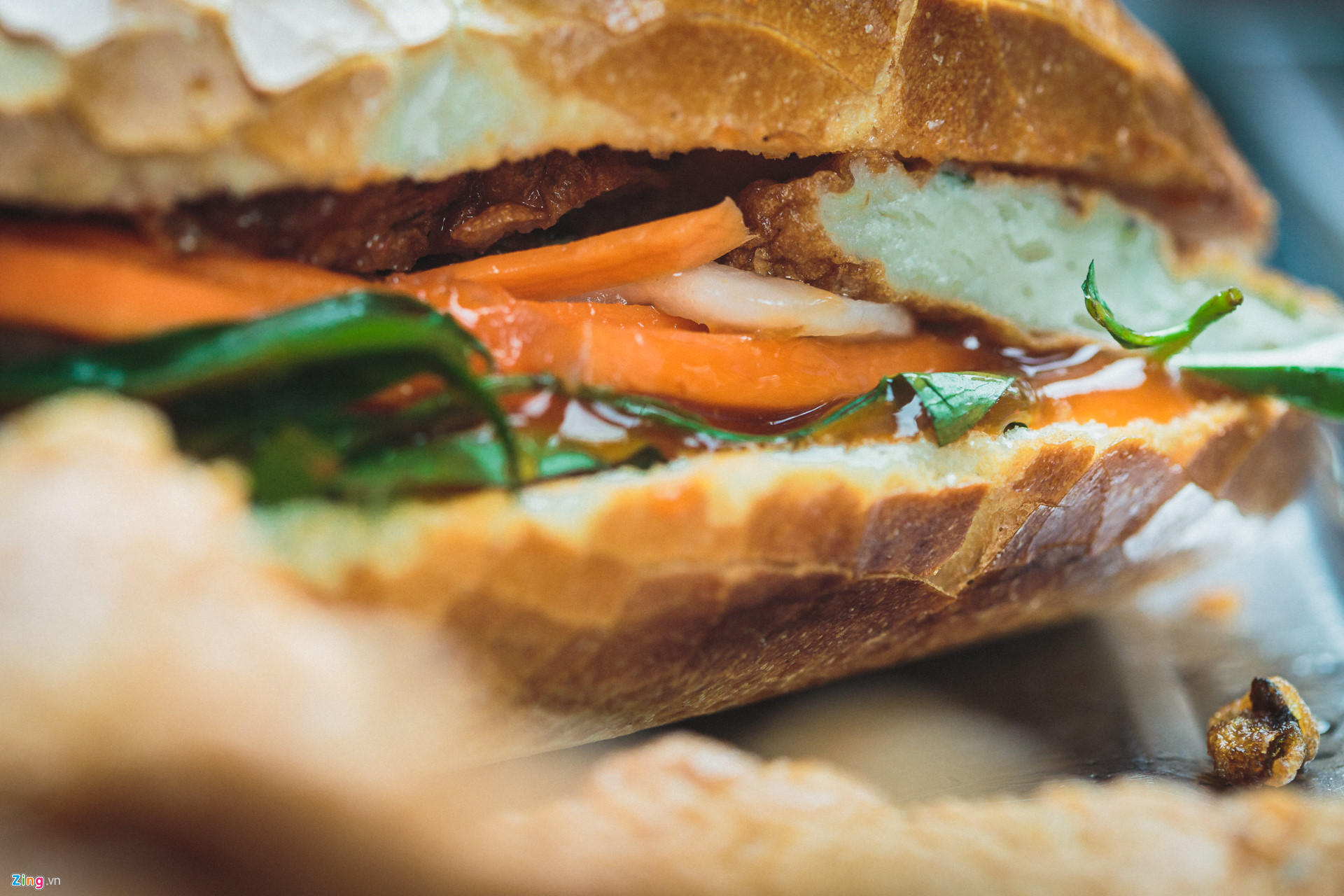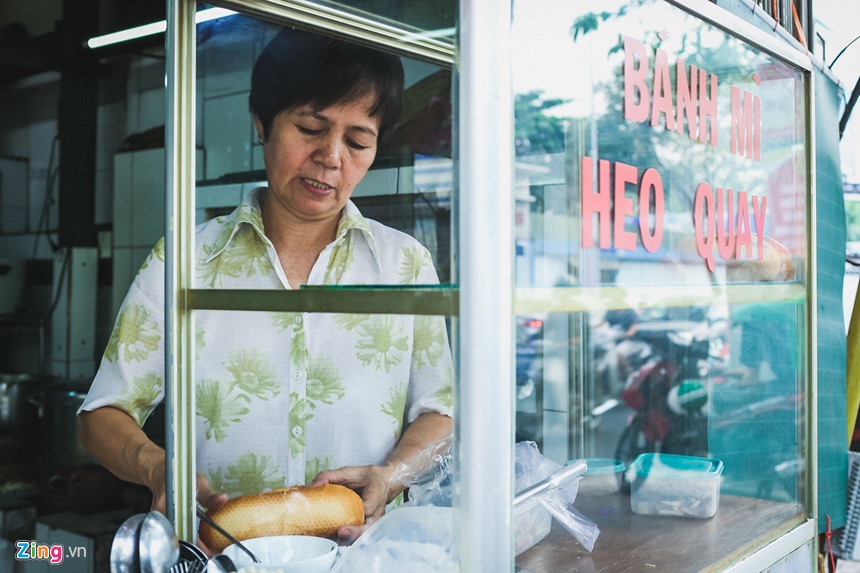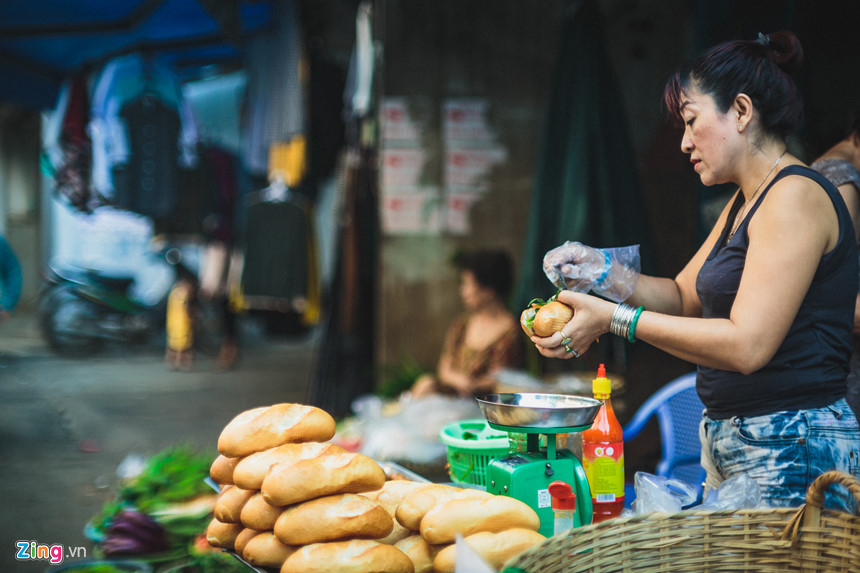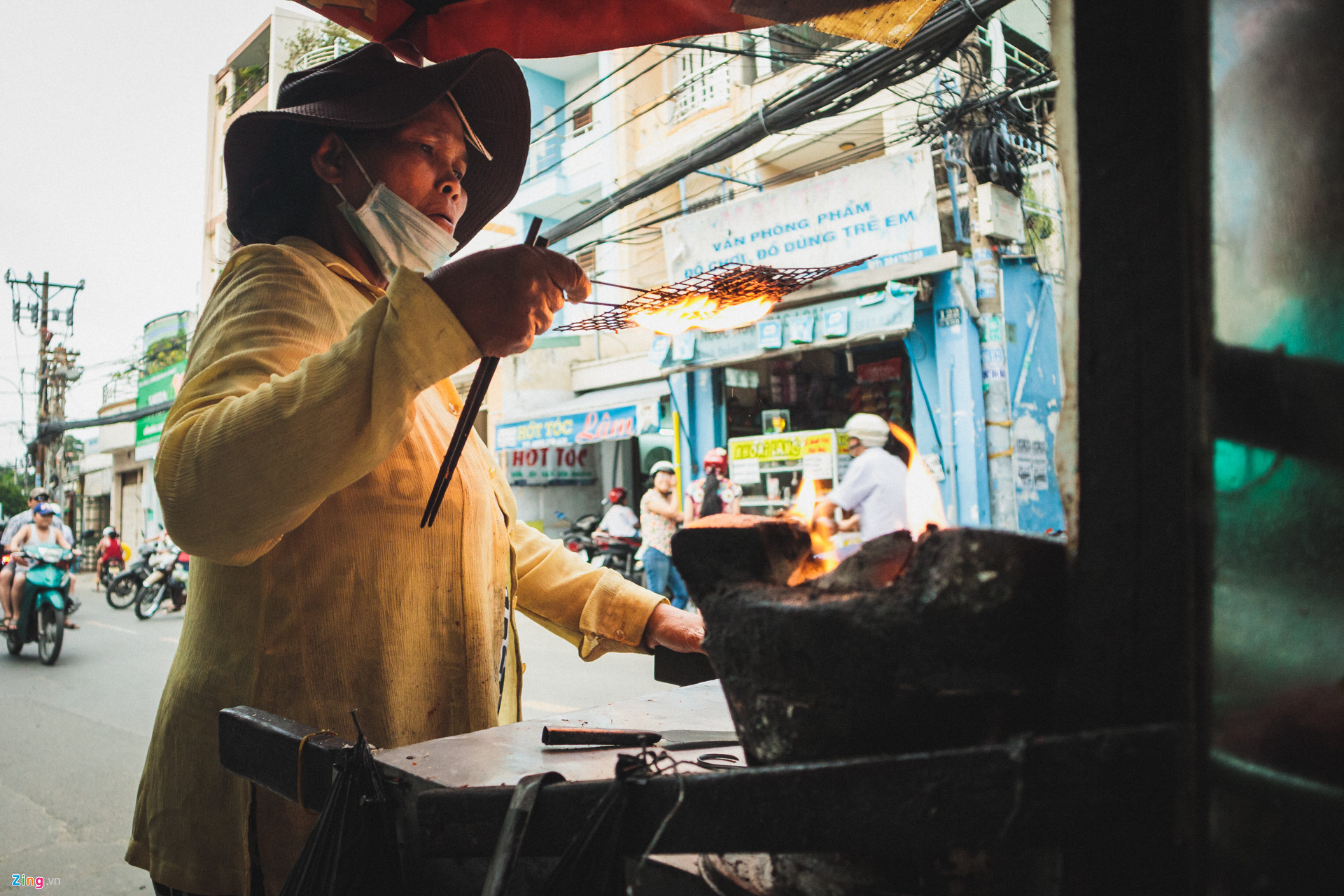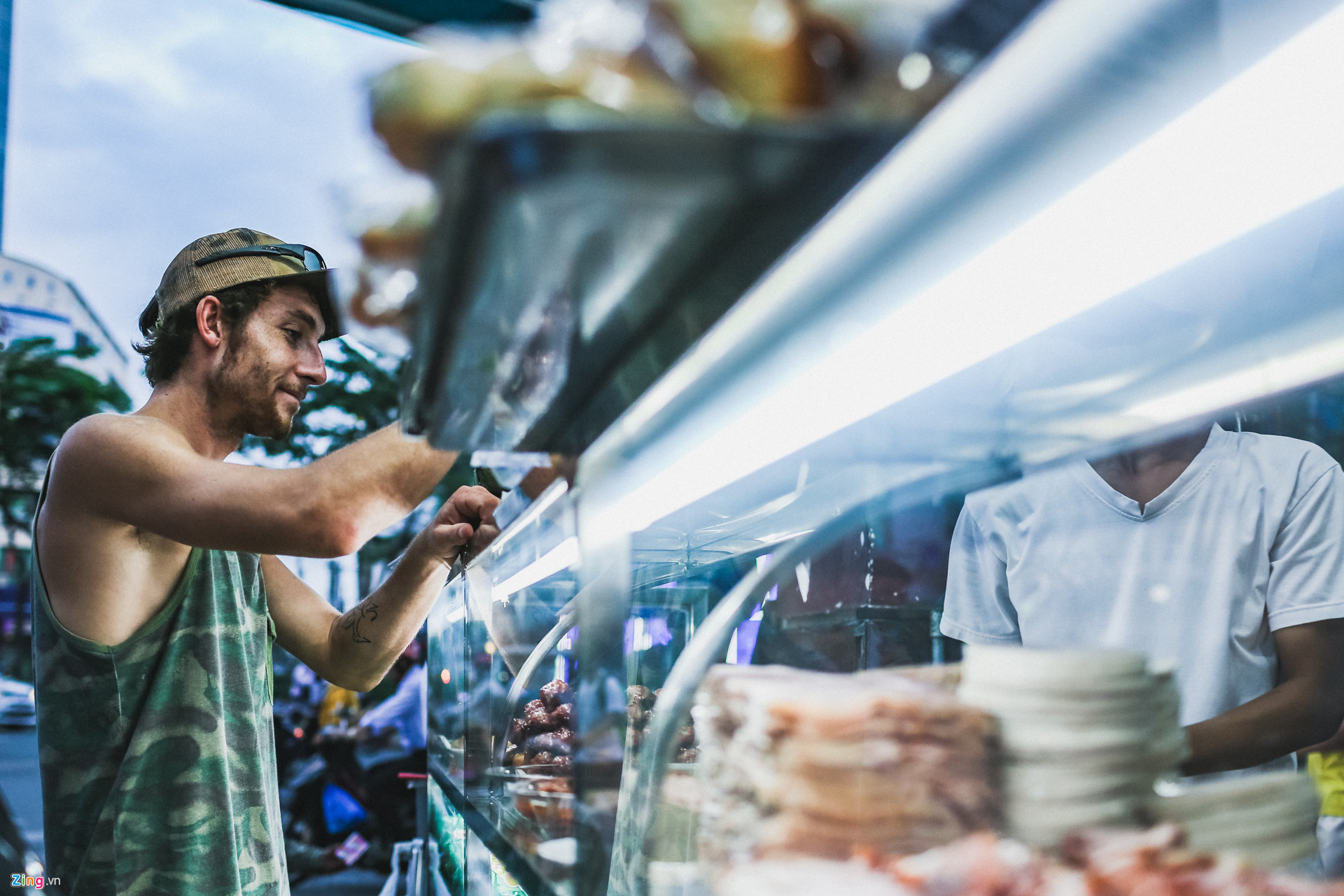 Phil Joseph from Canada buys Saigon bread.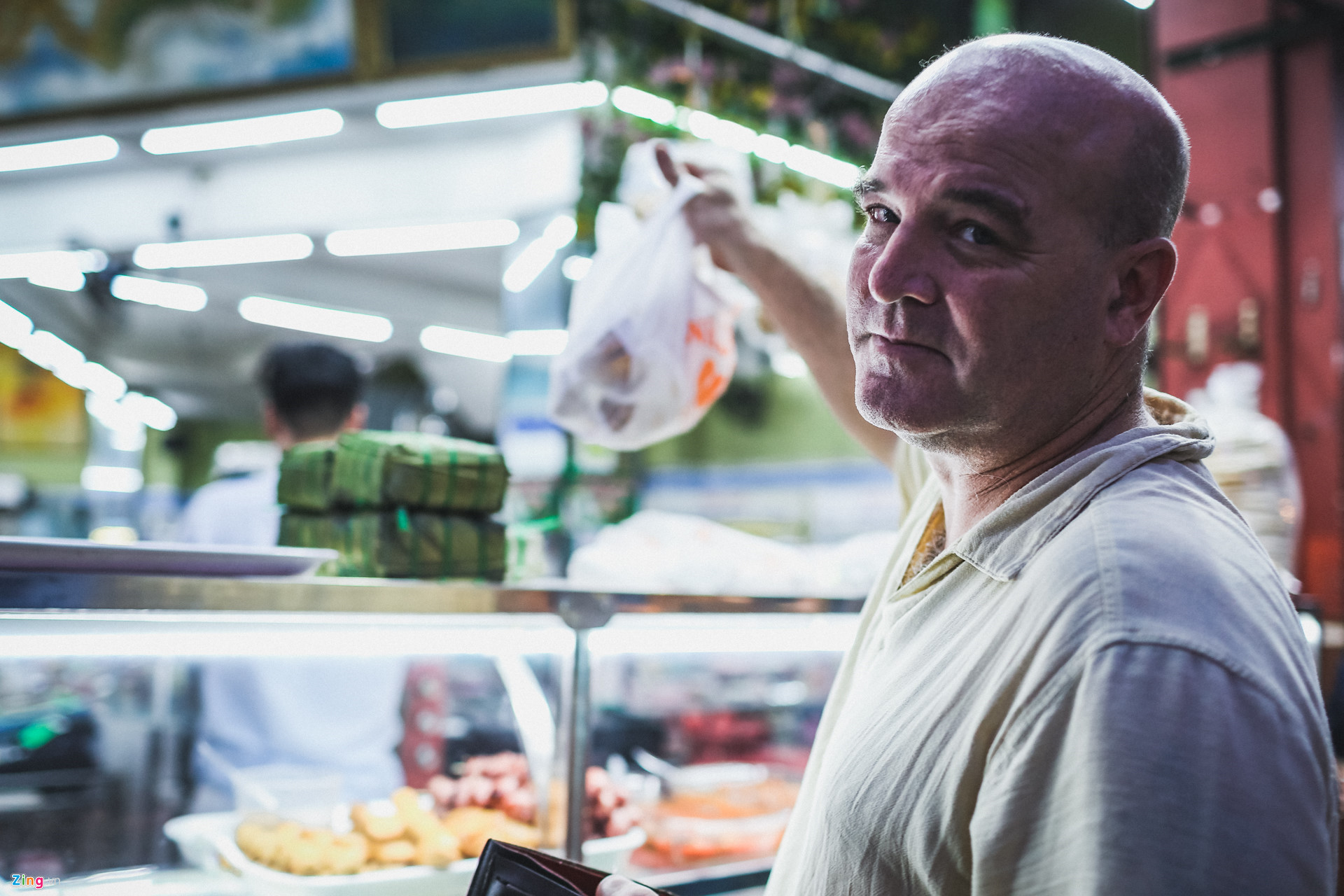 "I have been in Vietnam for over a month and have eaten bread in many places, like Hanoi, Danang," said Phil Joseph, a tourist who chooses to buy bread at a famous department store in District 1. "It looks like this dish is everywhere in your country. However, the more impressive for me is the Saigon bread, because not only the bread and good taste, but also specialties in the accompanying herbs such as onions, coriander, pickles ... They make Saigon bread is different, "said a Canadian visitor.
Christopher Lane, 45, a former photojournalist who worked for several newspapers in New Orleans, bought three loaves once.
"I have been addicted to this dish since I was in the United States and often bought bread in the Vietnamese community living in New Orleans, and when I traveled to Vietnam, I tried this dish and was not disappointed. What makes the Saigon bread so attractive is that it is very crunchy, and when I use it, I remember the best bread loaf in New Orleans. "