You can find the Zeroth Constitution here, inscribed into the blockchain. It is an attempt a voluntaryist, libertarian constitution, a pre-first draft, v0
As I said in the prelude explanation the bulk of the document is an "extensive definition of supporting terms". These terms form a network as one definition depends on another, with some "terminal" definitions as leaf nodes in the network.
Simple example
I decided to try and visualize this network for a few articles. The first I looked at was the first Article and sub-article, Article B, which has only one sub article.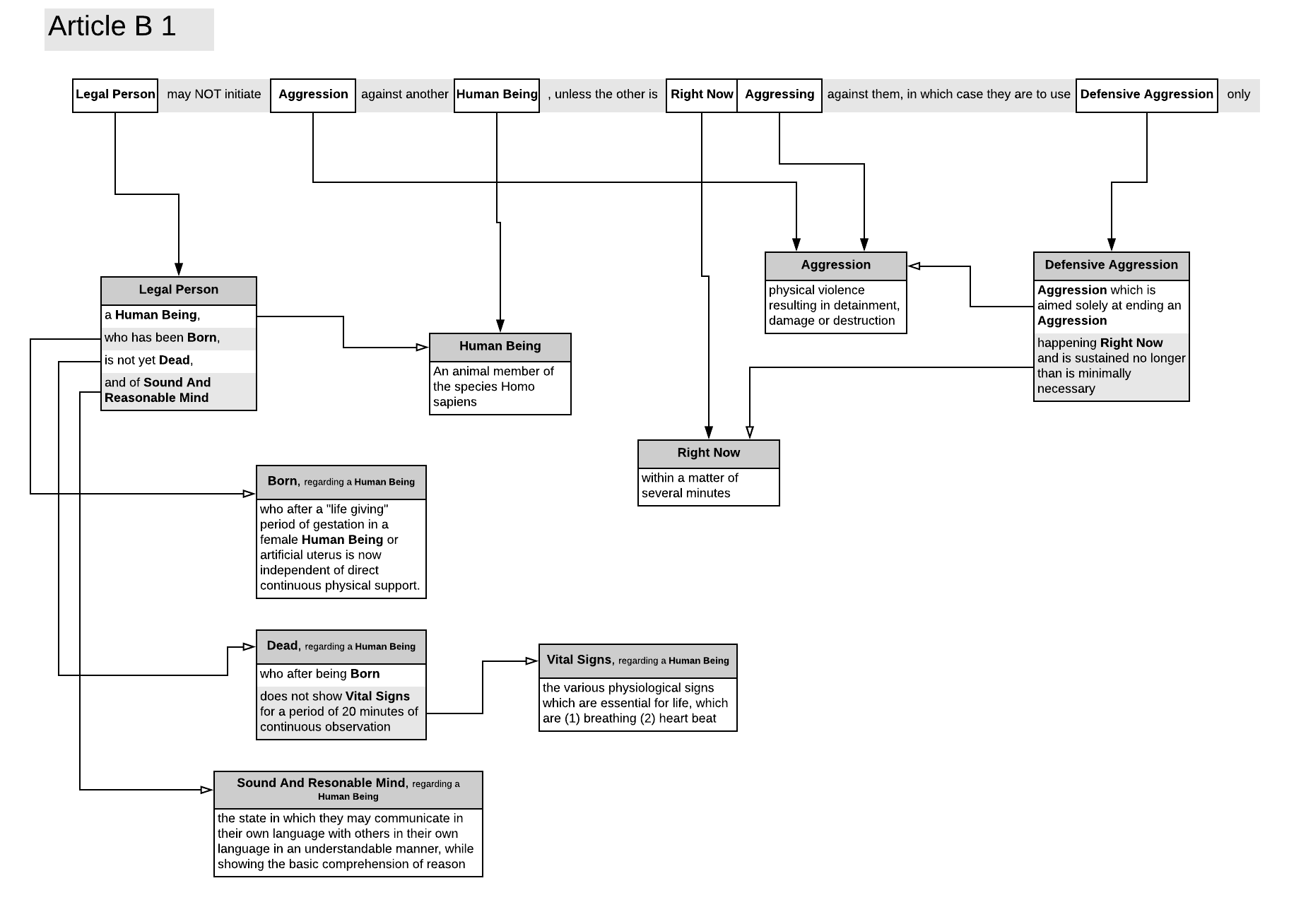 We can clearly see the relationships between definitions. In particular the definition of a "Legal Person" is broken up into three characteristics, one of which depends on yet another definition.
Another example is the relationship of the term "Right Now", which is used both in the Article declaration and the definition of "Defensive Aggression". It's now a little easier to see that the only exception in the NAP and how I formulate it.
Complex example
Many of the other sub articles get very complex, especially to do with membership and contracts because there are so many specifics. Here's a far more complicated example, Article C, in 3 sub articles.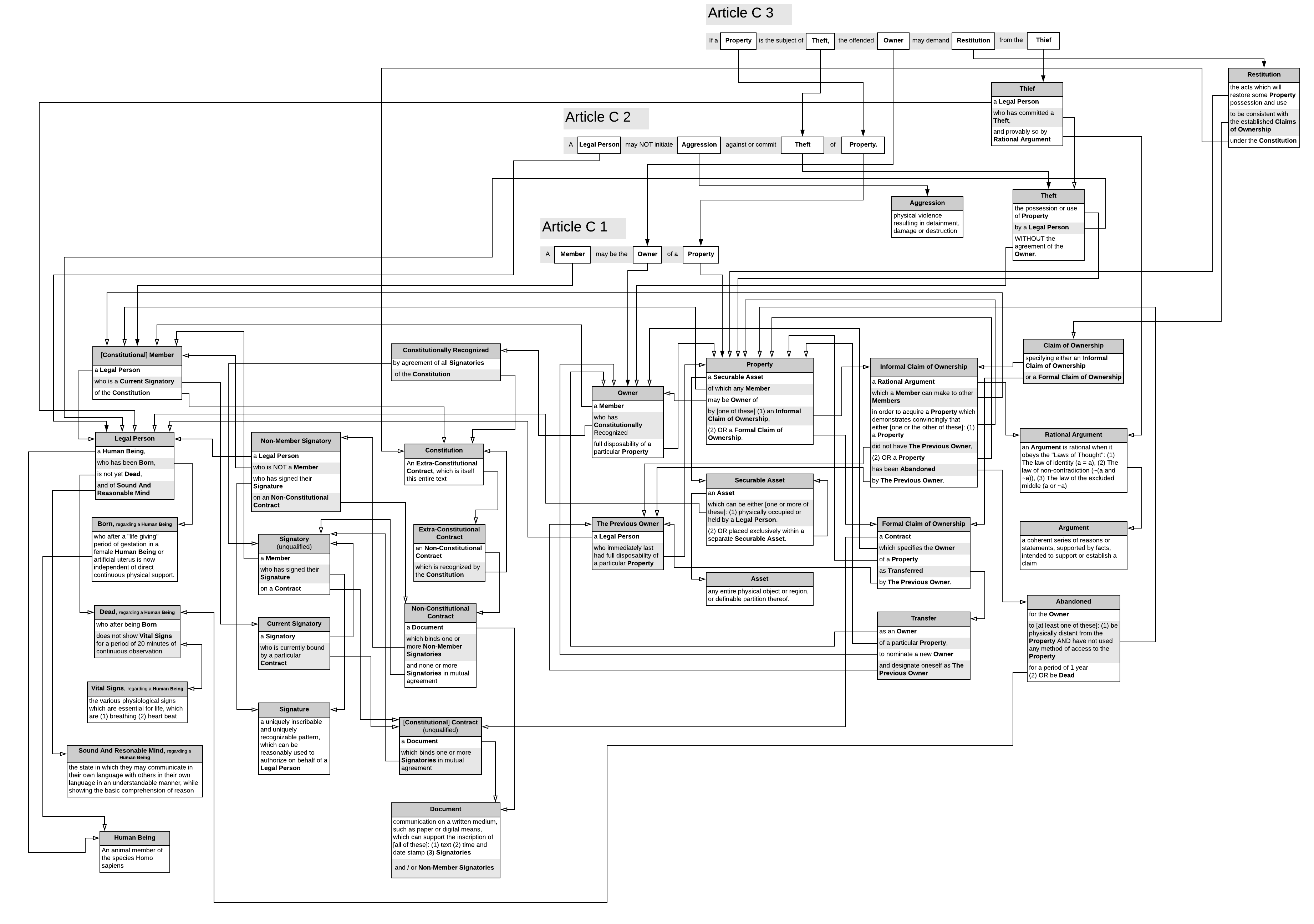 (To view this properly you're going to need to open it. Most browsers will allow you to right click and open image in a new tab or window.)
Wow, where to begin 😅This really shows the interconnectedness of the definitions, and how complicated that even a simple attempt at a constitution can go.
There are two main blocks in this, the Property block on the right, and the Contract and Membership block on the left. There are interconnections between these two but they are most highly connected within the blocks.
Property block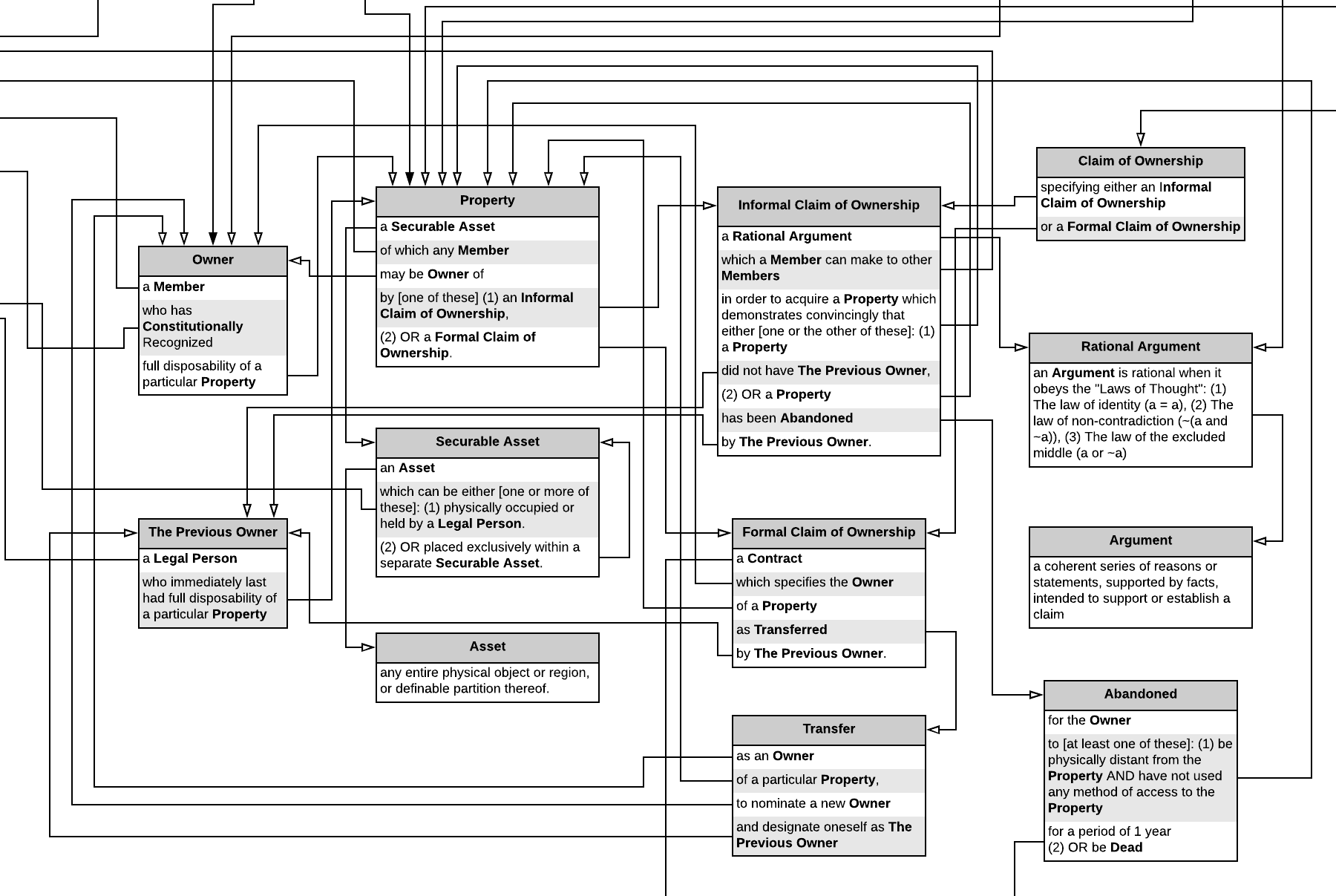 The most connected node here is of course the Property definition. It is very heavily used by other definitions, which isn't surprising as it is the main concern of the Article, the constitutional basis for property's existence and right of ownership. Note that this could be considered to constitute property rights, but also note that it is the constitution which bestows them, we do not claim they are in some way "natural".
All the standard ideas of property are expressed here. It can be owned, but only by Members, who (explained below) are those who have accepted the constitution. Property is only defined for people in the Zeroth society, or put another way, only those who have accepted the constitution can have it protect their property rights. Defined are what a property is, how it can be claimed to be owned and by whom.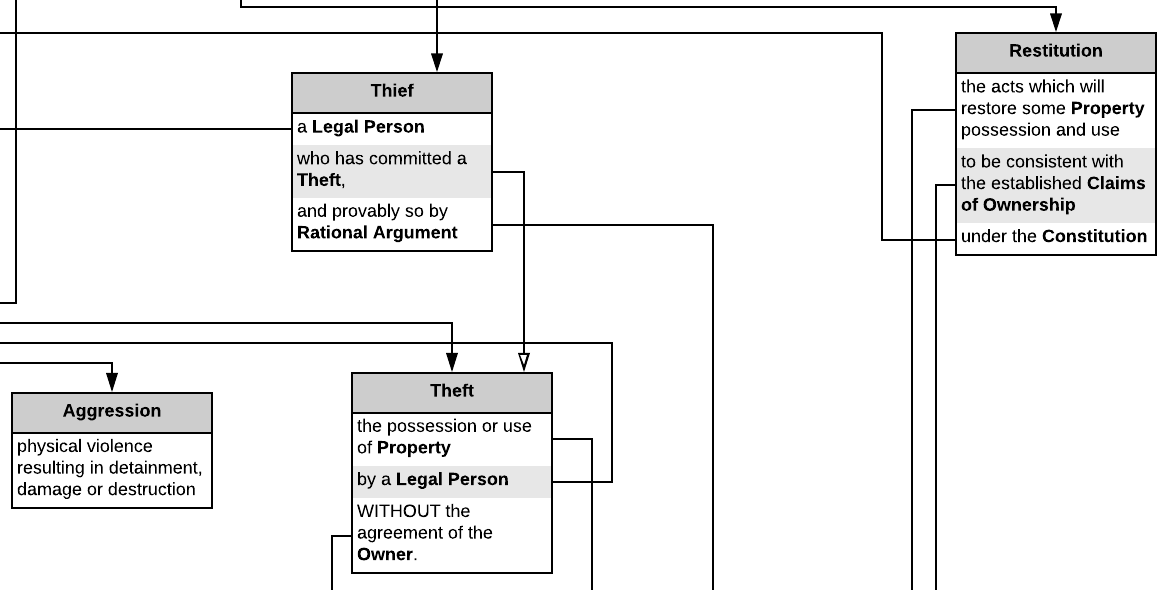 Also defined is Theft and making right of a theft, in other words, Restitution.
Formal claims of ownership are those in which the property was transferred by The Previous Owner. This is done by way of a Contract. Let's look at the definitions are contracts and membership.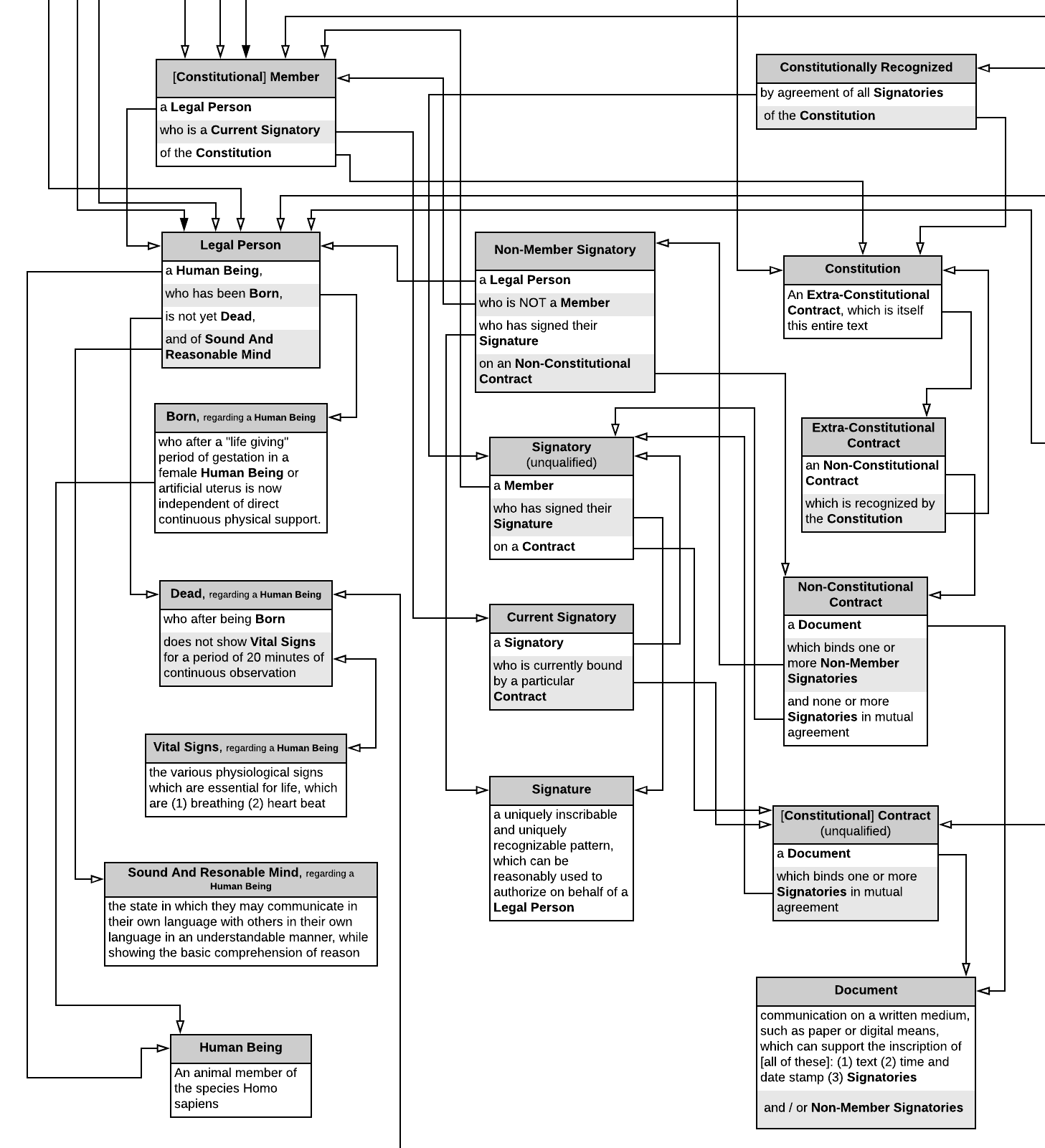 The Constitution itself is defined here as a contract which is "extra-constitutional". That, we can see, means that it is a contract which allows non members and members to be signatories on (by "allowed" we obviously mean that it is recognized by the constitution). That makes sense because signing the constitution is the means to agree to it, and before signing all people are of course not members yet.
Also only Legal Persons can sign contracts. That is a subset of Human Beings as we saw earlier, those mainly who are compos mentis.
Feedback
If you found this interesting people let me know what you think! 😋