VORTEX
Next-gen mainstream chat application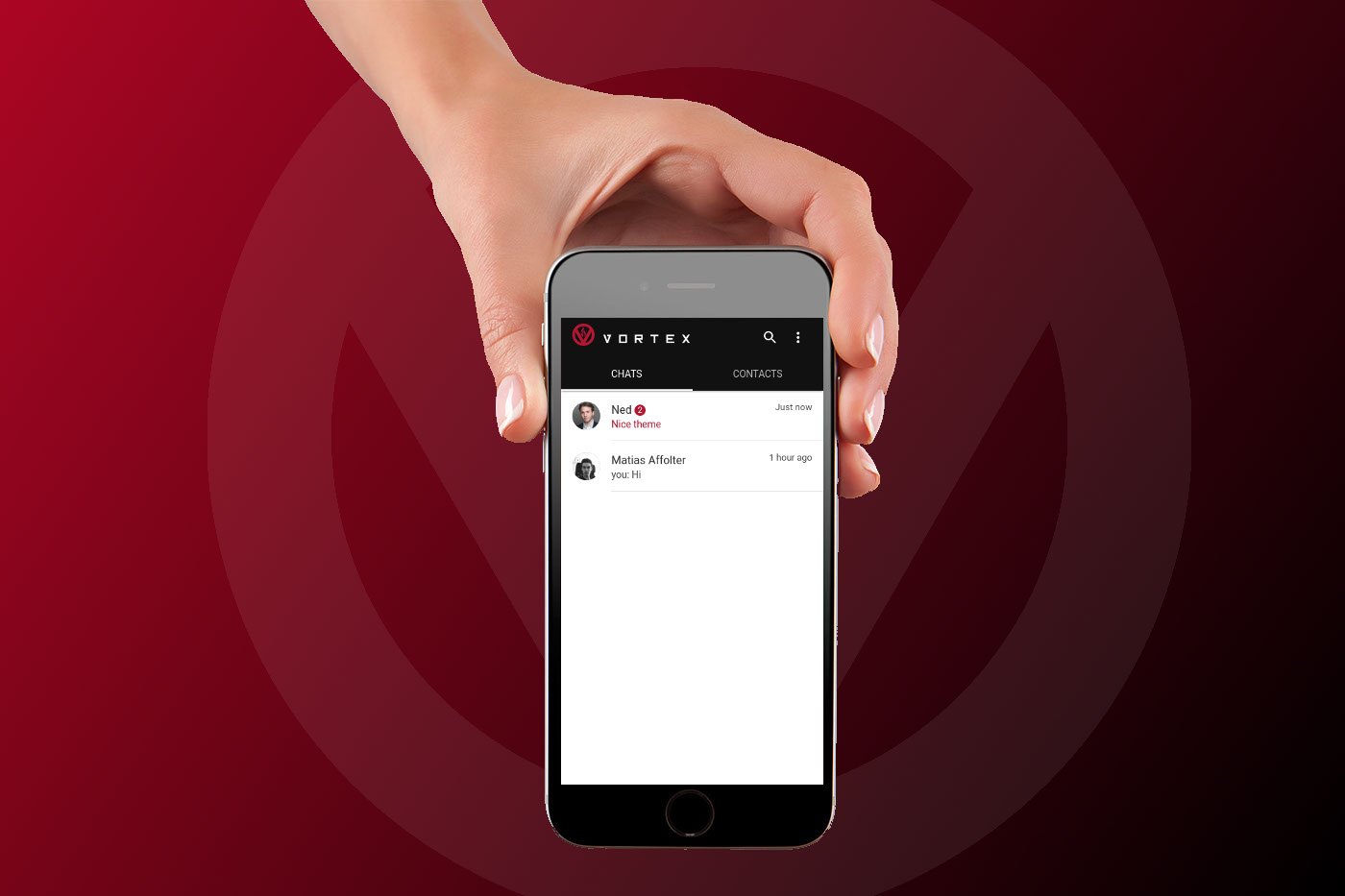 We're really excited to announce VORTEX, our new highly secure mobile chat application powered by the Steem blockchain and P2P systems that cover Whatsapp in terms of functionalities.
This application will be very soon available for the Web, Android, IOS, Windows, Mac, and Linux. There is no third-party between you and your contacts except the blockchain that acts as an incorruptible ledger to make sure that you are really speaking to your contact and not a hacker, all your messages and calls are entirely private and strongly encrypted.
How does it works?
Vortex uses the Steem blockchain to store and verify accounts while communications such as messages and calls are sent without third-party, it's a P2P chat application. In other terms, there is you, the blockchain and your contacts, no one else can access your communications, you have the full control.
Encryption algorithms and protocols are validated at a "MILITARY LEVEL" by internationals and EU standards. Hacks and leaks are the past, your communications are safe and private, even the state can't access your communications. Moreover, many systems such as an anti-fishing system have been placed to protect users from reducing the very high security.
Who can use it?
Vortex is technically and visually designed to be enjoyable by everyone, not only by nerds and hackers. Now, anyone can have a complete protection against spy, hackers an the state which can cause very costly leaks and problems that everyone wants to avoid.
In other terms, anyone who cares about security and privacy.
Development
Vortex is currently being developed, all the screenshots are part of the current state of the application, before the release, the source code will be triple checked and every feature will be tested in the deepest.
You'll need to wait some days before using this application, meanwhile, you can follow us to get development updates.
Partners
Partnership with many organisations including main Steem applications are currently being organised, you'll soon be able to seamlessly chat from one application to another.
If you own an application and want to make it compatible with Vortex or simply write an article or make a video about it, feel free to do so or contact us.
Main features
Free unlimited self-destructive messages ✓
Free unlimited private messages ✓
Free unlimited private calls ✓
Manageable contacts ✓
Local encryption ✓
Notifications ✓
Chat history ✓
Call history ✓
And much more...
Screenshots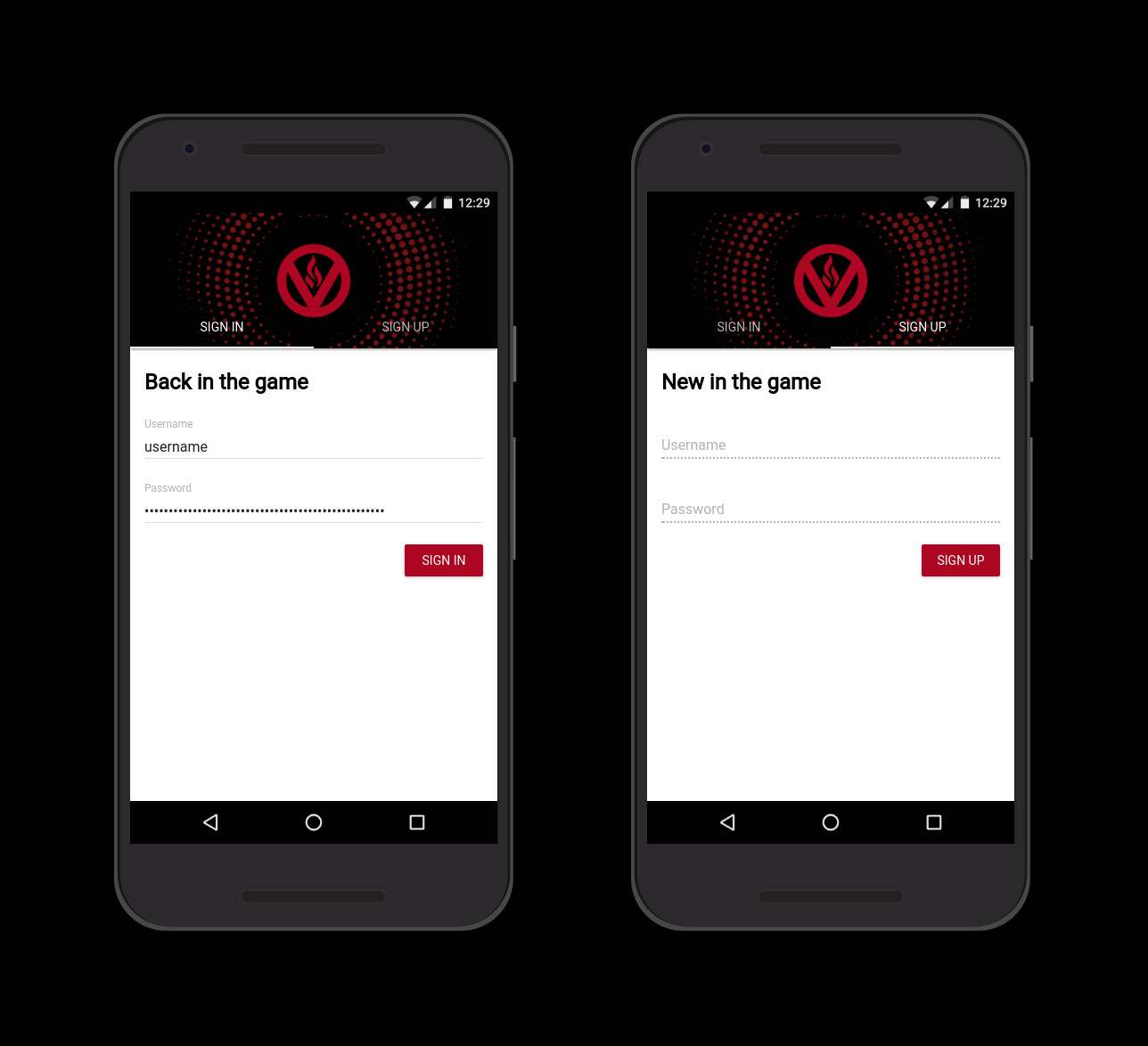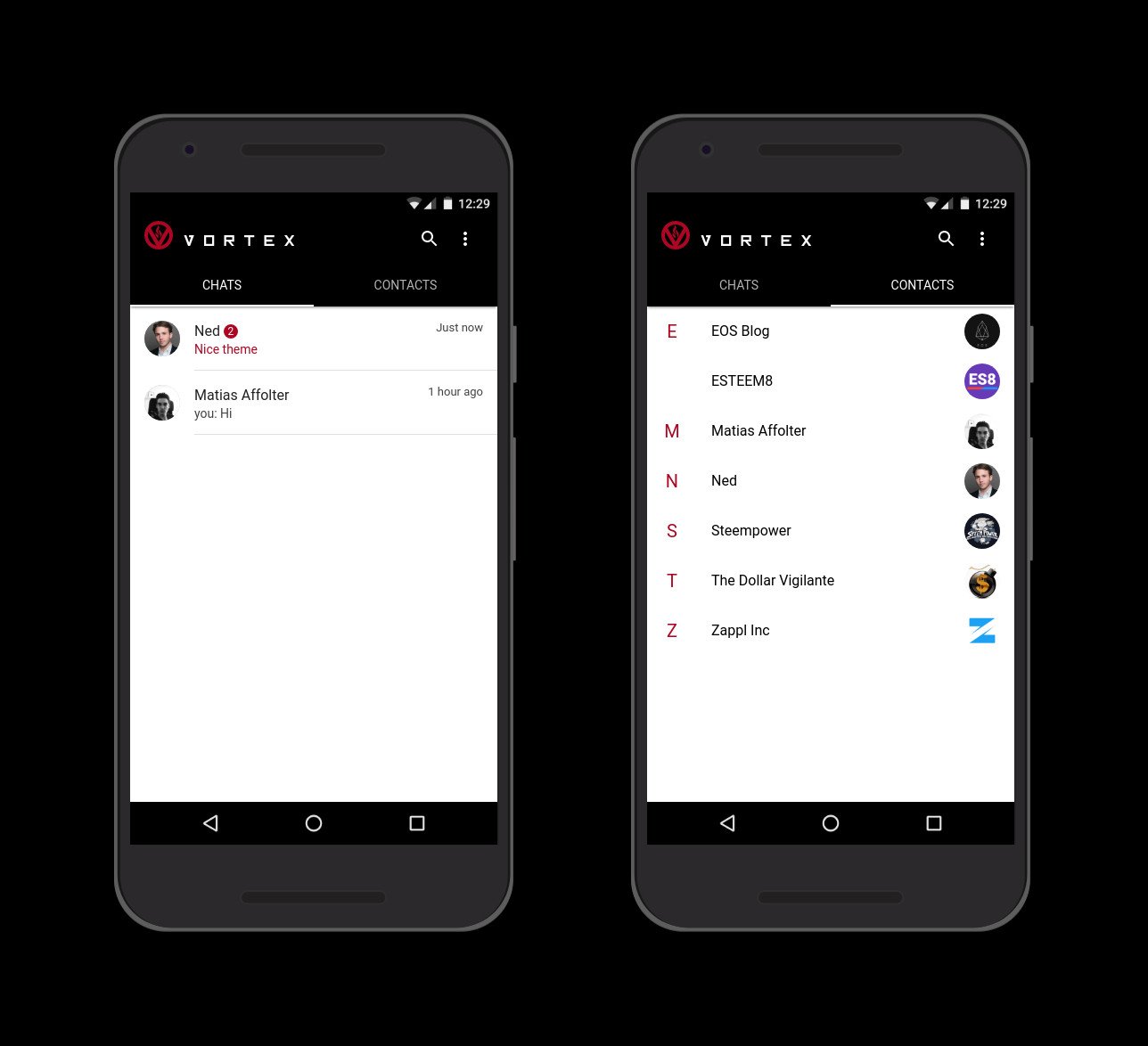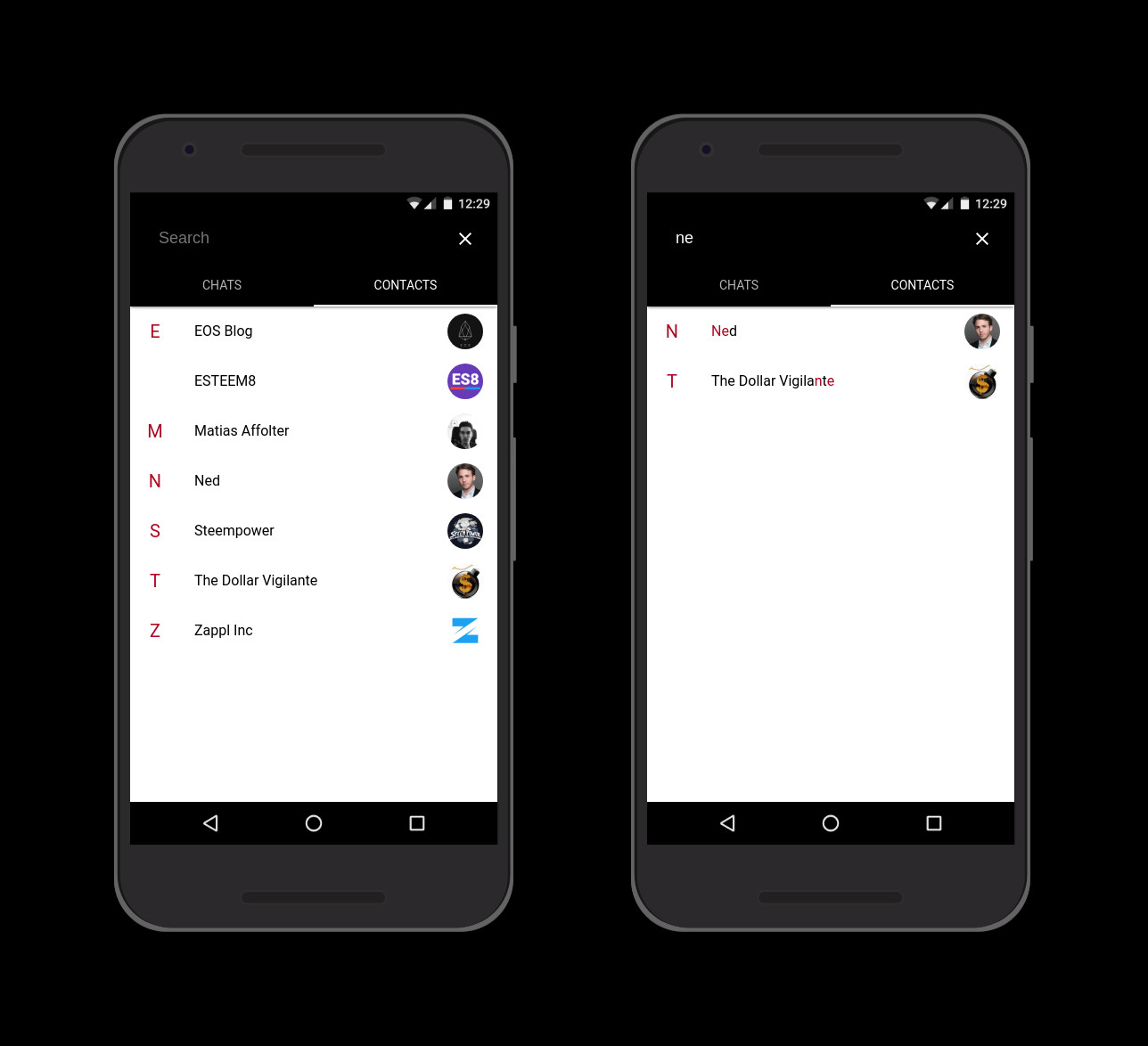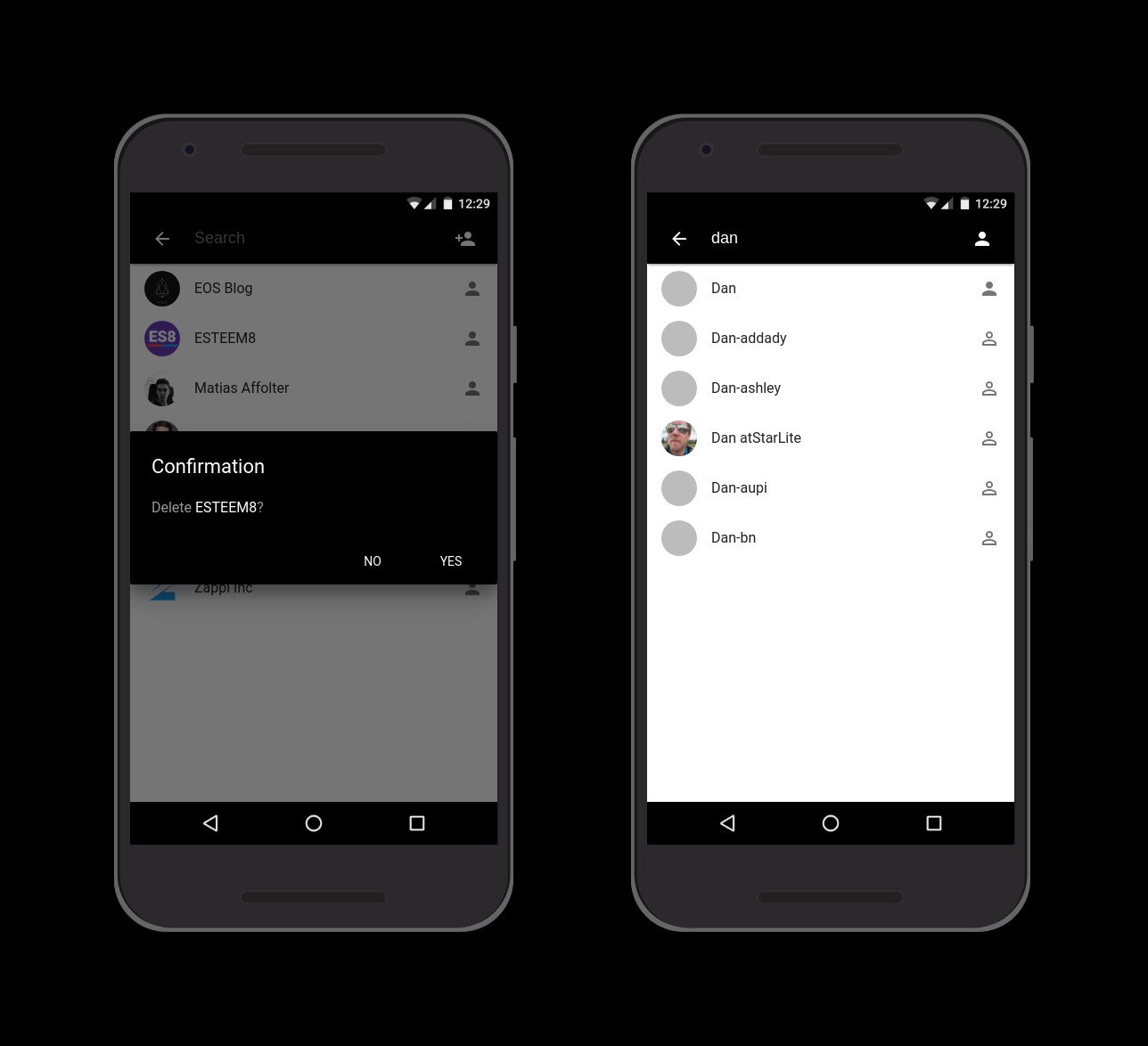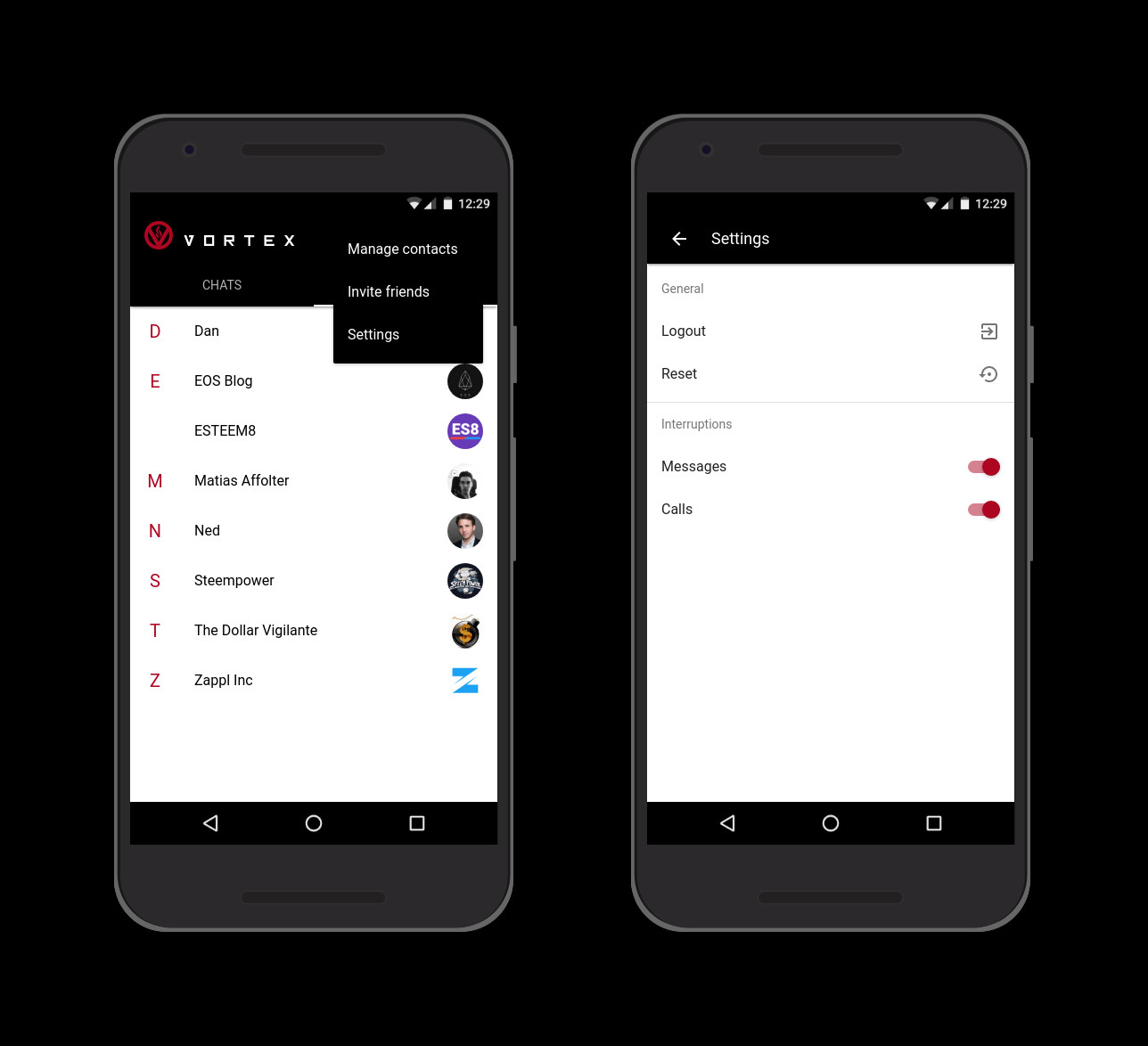 Feedback
Yes please!
---
Contact: Team @vortex.chat & @esteem8, CEO Matias Affolter