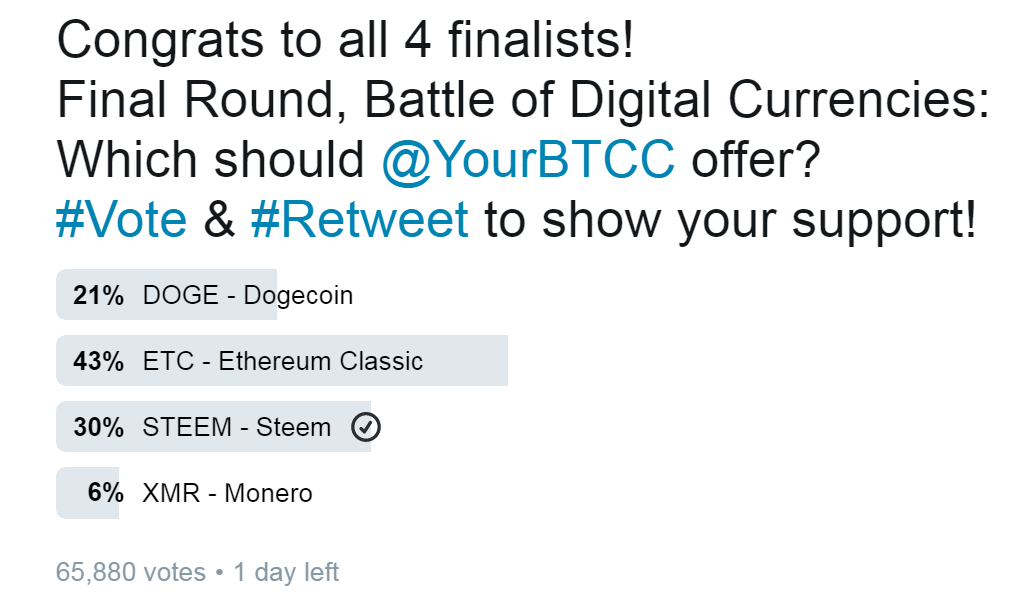 A few days ago, I advised that we not throw everything we have into the BTCC poll straight away. If we had all voted early, our opponents would have known exactly what it would take to defeat us, and they would have had the time to make it happen.
Now that we are on the last day of the poll, the time to pour our best efforts in is here. We have some catching up to do, but if we utilise the full power of this community right now, we can easily take the lead and leave no time for a response.
If you were waiting until the last day, or if for any other reason you have not voted for STEEM in the twitter poll, you can do so by clicking here.
RESTEEM to remind your followers. We can and should win this.