Today I am sad. I made a comment on a resteemed post by @transisto and I got downvoted by him.
Here is the link to my comment 👇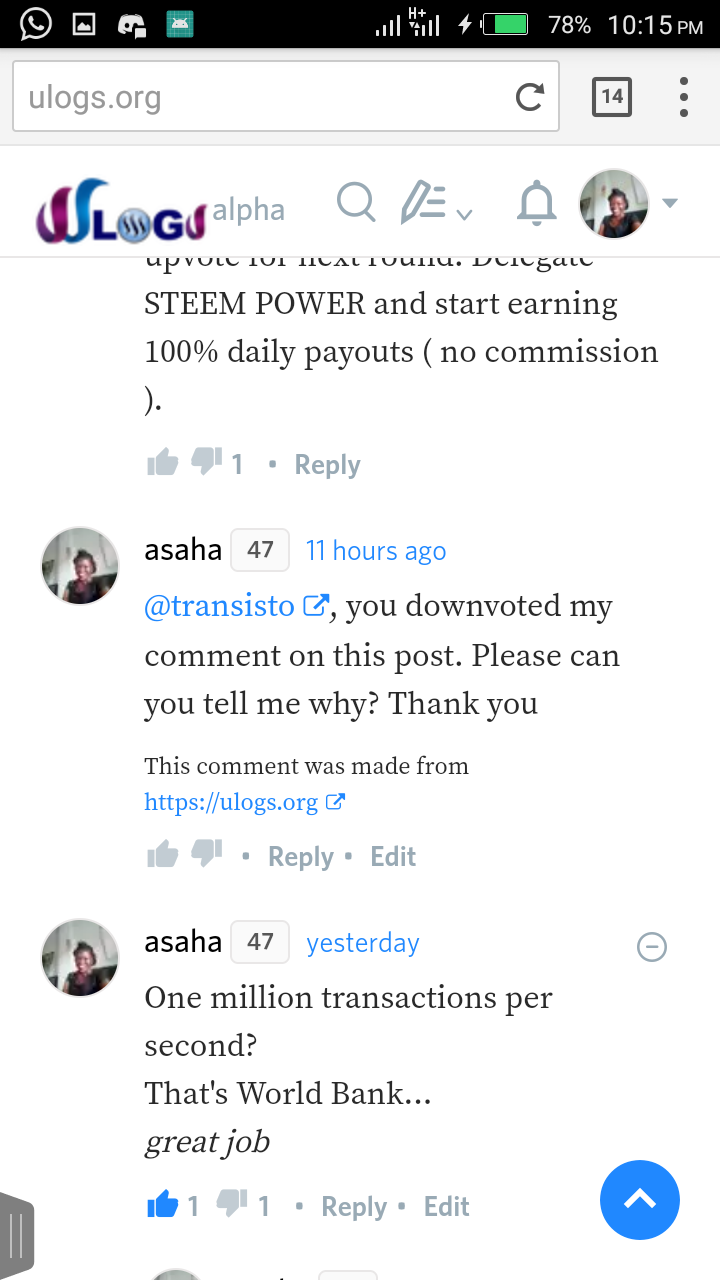 Was it that bad a comment? Is there anything wrong with it?
If people honestly don't care about public opinion on a particular subject, then they should include at the end of the post, that no one should comment on it.
If there's anything you don't like about my comment on your post, please kindly let me know in the reply and I'll either remove it or make an adjustment...and also apologize.
Today, because of that down vote, my wallet size has been greatly affected in the negative...
Am all so pained by this... that people who should or ought to help you grow are the ones hampering the growth. It's not fair. Unless you enjoy seeing others suffer, then you shouldn't be downvoting. I seriously don't know what to do now.
I wept after I saw the notifications and then people like @surfyogi, @dimimp, and @lordjames came to my mind. These guys will upvote you and encourage you to grow to be like them. At least, I may not be a direct beneficiary of, from any of them but I do read people's acknowledgement of their kind support to young steemians.