Hi steemians it's been a wonderful week and if you are reading this post I say to you.. CONGRATULATIONS you made it to the week end so HAPPY WEEKEND.
Now to the topic of the day, unemployment has been a world challenging problem both for developed countries, developing countries and under developed countries. Every one know that I do get crazy ideas and I think a lot and Evey one likes to blame some one for a problem most especially we Africans here in Nigeria so many will disagree with me on this one when I say the major cause of unemployment is Technology and not the Government. Well the Government should be first and then technnology second 😂.
But I got thinking about it unemployment increase so high even in the developed countries like USA and GERMANY with a high increase in their adoption of technology. We are in the new century some will like to call it the technological age and all is to make life easy and much more stress free. Believe me am a big fan of technology. I love to sit here and just push a button and some thing is been done for me the other side. It feels good but bring it to the industrial work were 50%-60% of employment comes from and you will see reasons with me. A work that will take up to 20 men to do in three days will take a machine to acomplish in three hours.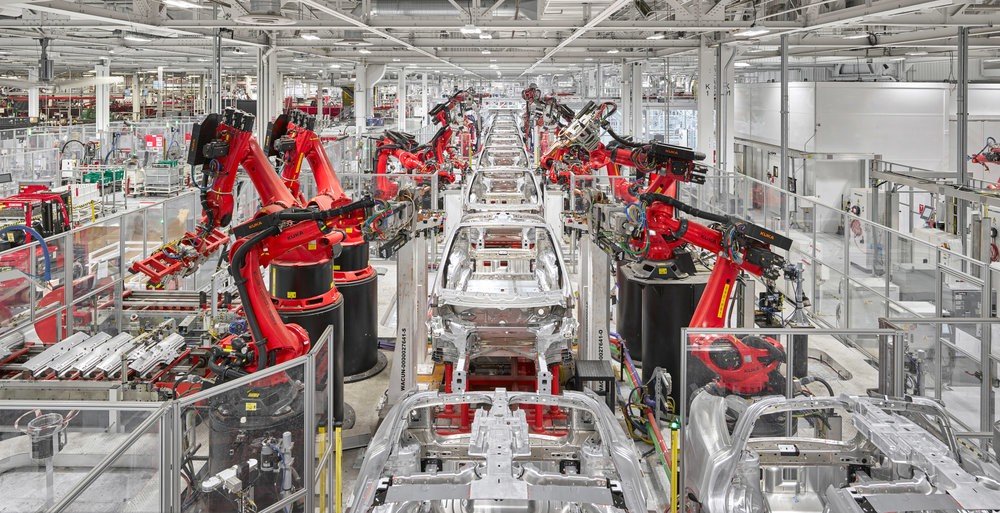 The picture above shows a car manufacturing company in Germany. To corple a car up I mean to fix a car up by adding all its part together take about four men two at but sides and it take up to 5-6 hours to get this work done for men with years of experience so they will be pretty fast but now take a look at the above picture displayed all you see are machines doing the corpleing of the car so the big question now is all those thousands of worker where are they and the answer to that is they are now unemployed because their service has been replaced by technology.
Another contemporary example of technological unemployment is in the USA. the displacement of retail cashiers with self service tills. The displacement of fuel pump attendant with self service fuel pump machines.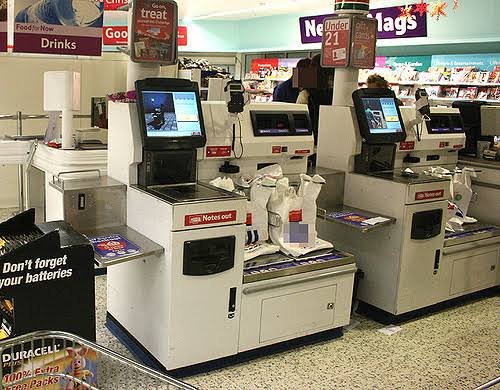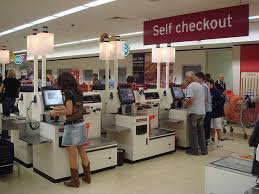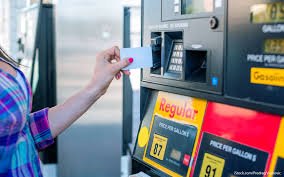 The truth be told Africans have a high number of unemployment and also technology is growing and reaching out to under developed countries so what will happen when all these technology gets to African countries where some one working as a cashier will be displaced with a self service tills, those working as fuel pump attendant are been displaced with self priming fuel pumps it's looking very bad already and will increase the level of unemployment.
So as we adopt technology into our morden world other job opportunities should be made available for the people.... THANKS FOR READING