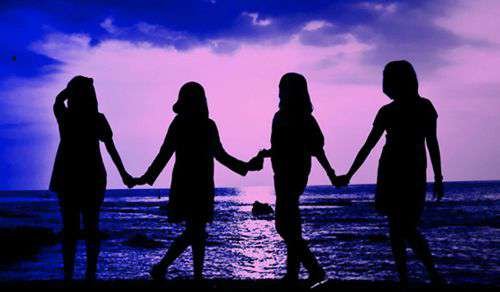 Image
Get in line with them, once you realize each ray of light move together with others as a beam. For it has been established that bad fellowship can ruin a good life. My granny once said, "if you wanna be a greater person in life, then move with people who set goals above their standards". You are a spotlight that shines on others but you're unaware of it. Some friends can keep your inner fire ablaze while others are capable of quenching it.
The value of friendship is undoubtedly beyond measure. A friend can be your means of getting to the apex of your dreams. But is it all friends that bring about this gateway? Certainly not. It is the fellowship I joined that introduced me to this platform. My fellowship is made of dudes who are hungry for success. Folks who will do anything genuine to make their way out of life. All I'm trying to say is that find friends who add value to your life and those who make every decision towards making life better and fun.
In 2015, I was enrolled into college. On my entry into the school, a couple of guys rushed in for my luggage. They were students of that institution. I wasn't looking for a friend as at that time but the welcoming gesture from these folks built some kinda bond between me and them. I got surprised by the time I realized how close we got. In my first year they made life really fun and interesting. And most importantly, they weren't the all-times-let's-go-have-fun type of guys. They were students with established businesses on campus. Some were photographers, popcorn sellers, musicians, bitcoin investors and so on. This inspired me and I ventured into business while I played with them. These friends made me understand the true meaning of the saying "make hay while sunshine". Time is not always favourable. You must think ahead of time. Through friendship I got a goal and mindset of getting to the top no matter what.
Thanks for passing by. Let's Get to Top together.
Post is available on whaleshares