There is a reason why women love hanging around some guys and that's because of their choice of words and the timing too. Timing is important. Like the saying goes, men fall for what they see while women fall for they hear.
HERE ARE 5 THINGS WOMEN LOVE HEARING.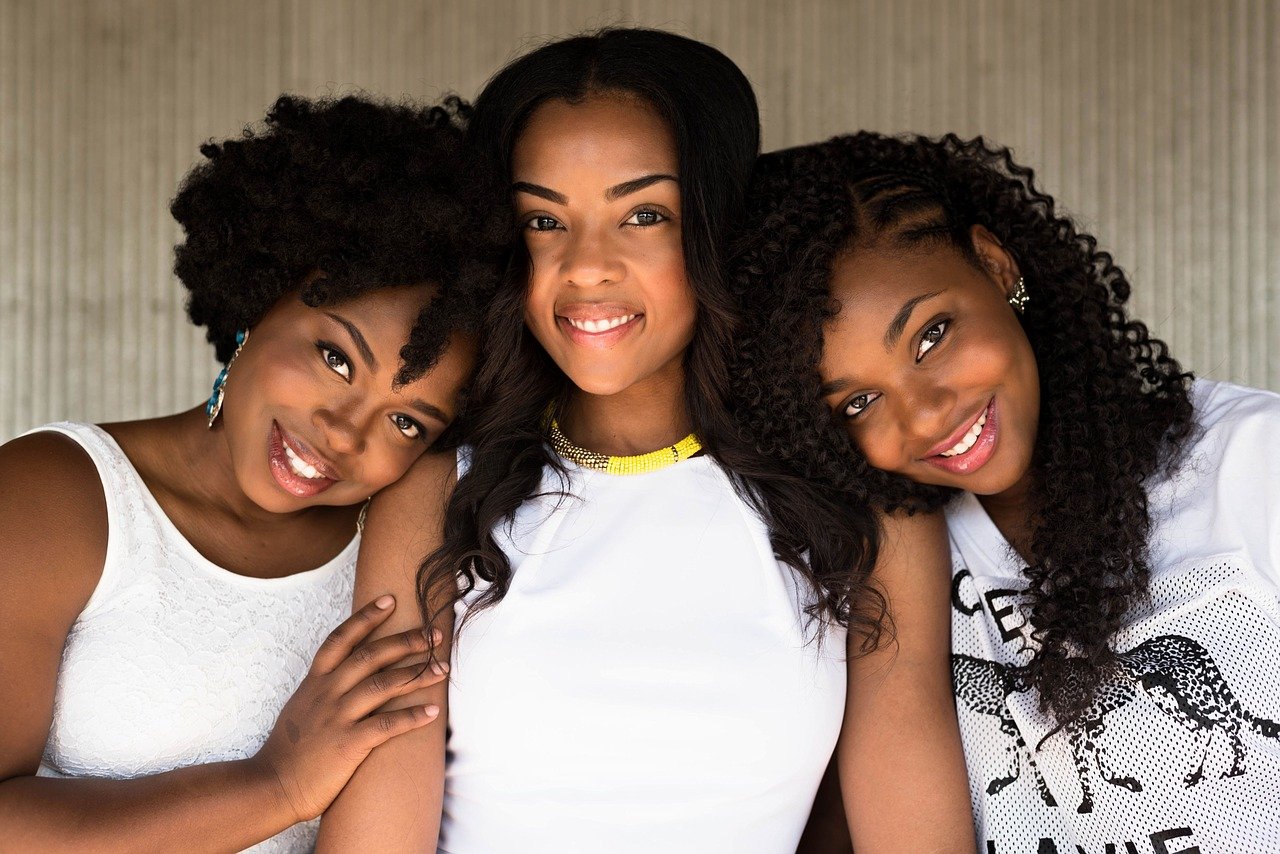 Source
1. YOU SMELL NICE.
What do you say to a lady during or after a hug? I don't know but try this. Next time you hug a lady inhale slowly & whisper into her ear (you smell lovely) or even immediately after a hug with "waow [name] you smell really nice. Be creative with the timing and it doesn't matter if she's wearing a perfume or not. Everyone has a natural scent and commenting on her natural scent shows you comfortable getting close to her body.
2. WORDS OF RESPECT.
They say the closer you get to someone, the more your value reduces. Women knows this and sometimes they worry if you still see them the way you saw them before you guys became friends. That is where specific words of respect comes in. I mean phrases like I respect you a lot for [Quality Here], Everyday i thank God i met you, I really value our friendship a lot, I appreciate you always being yourself around me, and so on. Just be creative and add some emotion to your voice.
3. PET NAMES.
Yes pet names! Those things still work not just for teen girls or ladies that are emotional. Inside every grown, strong, independent, stubborn lady too, there is always a little girl still wanting to be pampered. The problem is that most pet names out there are over used. Take your time to think of sweet lovely personalized pet names and watch her heart melt into your arms each time you use them.
4. COMMENT ON HER LOOKS.
Until you become a woman, you will never understand how much time and effort every lady you see out there put into their looks. Whether it's on her dressing, shoes, make-up, assessories etc, ladies love it when you give them a genuine compliment. It boost their confidence on their looks. To your advantage, it shows you noticed and appreciate the effort. Give compliments like a pro... eg. Waow, your hair, nails and handbag has the same colour, is that a coincidence??
5. I LOVE YOU.
There is simply no need to say much on this. If she is your girlfriend or spouse, don't forget to always say those words to her. There is no better assurance a lady needs like reminding her about how she makes you feel. Add some fun to it like... Just as your lips is about to meet hers, pull back a bit and say I LOVE YOU. Interrupt her sentence with I LOVE YOU and remind her where she stopped. You guys might be sitting together, then pull out your phone and text her I LOVE YOU. Put back your and smile as she recieves the text.
DO NOT OVER DO THESE THINGS PLEASE AND MIND YOUR TIMING.
THANKS FOR READING 💖