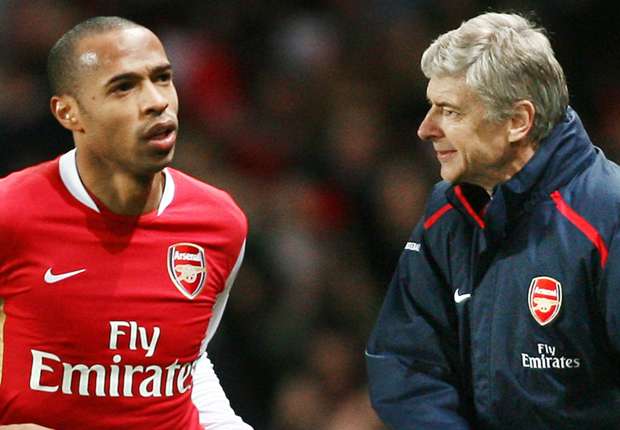 The former Gunners forward has been linked with replacing his ex-manager after it was announced he would leave the club at the end of the season
Thierry Henry has responded to suggestions that he could replace Arsenal Wenger as the manager of Arsenal next season.
The north London club have announced that the Frenchman, who has been in charge of first-team affairs at Arsenal since 1996, will leave at the end of the current campaign.
Former Gunners star Henry, who works as an assistant to Belgium boss Roberto Martinez, has been touted as a potential replacement for Wenger, but he refused to give a direct response to such rumours, having previously said he would find it difficult to turn down an approach.
"Look at me laughing. Listen, this is a funny one because I'm not going to go that way [talking about taking the Arsenal job] again," he told Sky Sports.
"I was trying to talk from the heart and I went a bit too far. There is one person you can ask that question to and that's [Arsenal chief executive] Ivan Gazidis, he's the one who can answer that question."