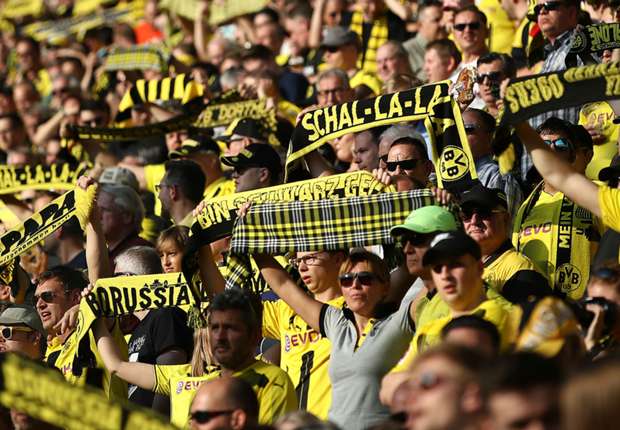 Incensed by a tame derby defeat at the hands of Schalke, the BVB support made their feelings known ahead of Saturday's must-win clash
Borussia Dortmund's players came in for harsh criticism from the club's fans as they near the end of an intensely disappointing 2017-18 season.
The Bundesliga side are a lowly third in the table, losing touch with champions Bayern and arch-rivals Schalke.
And a disastrous 2-0 derby defeat to Schalke last weekend further incensed supporters, who slammed BVB's line-up from the stands on Saturday.
A series of critical banners could be seen at Signal Iduna Park prior to the fixture against Bayer Leverkusen.