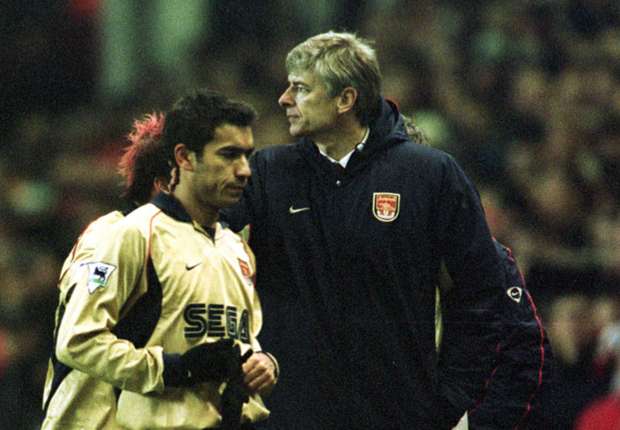 The Ex-Gunners defender has revealed he's using the methods he learned from his former manager at Feyenoord.
Feyenoord coach Giovanni van Bronckhorst has revealed Arsene Wenger's methods will live on in European football, after the Arsenal boss announced his departure at the end of the season.
The 68-year-old Frenchman will leave the Emirates Stadium after a 22-year spell in north London, where van Bronckhorst spent two years under his guidance after being signed from Rangers in 2001.
Van Bronckhorst won a Premier League title and an FA Cup before departing for Barcelona, setting a precedent for the likes of Thierry Henry and Cesc Fabregas to follow, but learned a lot from his two seasons with Wenger.
Speaking at a media conference on Friday, the former Holland international praised Wenger and stated he continues to use the experienced boss' techniques.
"I was impressed by his training methods. I use the same methods now at Feyenoord. So that says a lot about the impact Arsene had on me," he said.