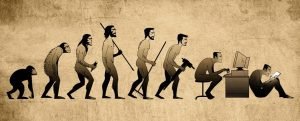 Source
So, yesterday I found out about the whale sponsored bounties hosted on steemit call contests. And I have been researching them all day. This is what minnows do.
My research yielded results, at the moment, I've narrowed it down to steemjet, wafrica and surpassinggoogle. Who am I kidding? I joined them all. So far, I've designed a logo for steemjet records design a logo contest, I'm currently writing a storyboard for a #ulog-vines video contest and I somewhat frequently post my blogs with #wafrica.
It was during my research into wafrica that I came across a blog post that won a Sunday curation award titled something like "Decentralizing the government" or something like that, I didn't stop to read it so I can't give any details. But that got me thinking. I asked myself, "How can this blockchain technology benefit Africa?".
To digress, I believe that the next technological revolution will come from cryptocurrency/blockchains, virtual and augmented reality, robotics/machine learning/ A.I
and quantum computing.
I am convinced that cryptocurrencies and blockchains will replace the global financial system as we know it today within the next 3-5yrs.
I wonder how Africa can position itself for this upcoming inevitable change.
The idea of decentralizing governments makes sense but I'm afraid the concept is way ahead of the times. I know we will eventually wake up in a world of decentralized governments one day.
But something like that sure would be nice because blockchains lends transparency to activities covered in opacity.
Here's a case study, Nigeria is one of the biggest oil producing countries in the world, the entire government runs on the sale of crude oil and NNPC is the government agency that oversees the sale of crude. Other than what I've mentioned above, not much else is known about the activities and transactions of the NNPC. Very few people know how much crude oil they sell, who they sell to and how much they generate in sales exactly, they don't issue quarterly statements, they don't even report all their earnings to their employer, the Federal Government. Everything is shrouded in secrecy.
Steemit is a lot more transparent than the entire Nigerian government. On that ground, the idea of blockchains taking over various aspects of government isn't a far fetched idea. When the time comes, I believe people will even choose it.
I'm not a prophet or anything like that but I predict that 5yrs from now(given that pace of technological advancement) the world we know today will be a completely different place, many of the jobs today will be extinct, everything we do will be different, our culture will be different, even uber won't need drivers. I advice that you begin now to position yourself for what is in the horizon