Waiānuenue
This year I was honored to paint three paintings of iconic Hilo landscapes for the remodeled Hilo Airport!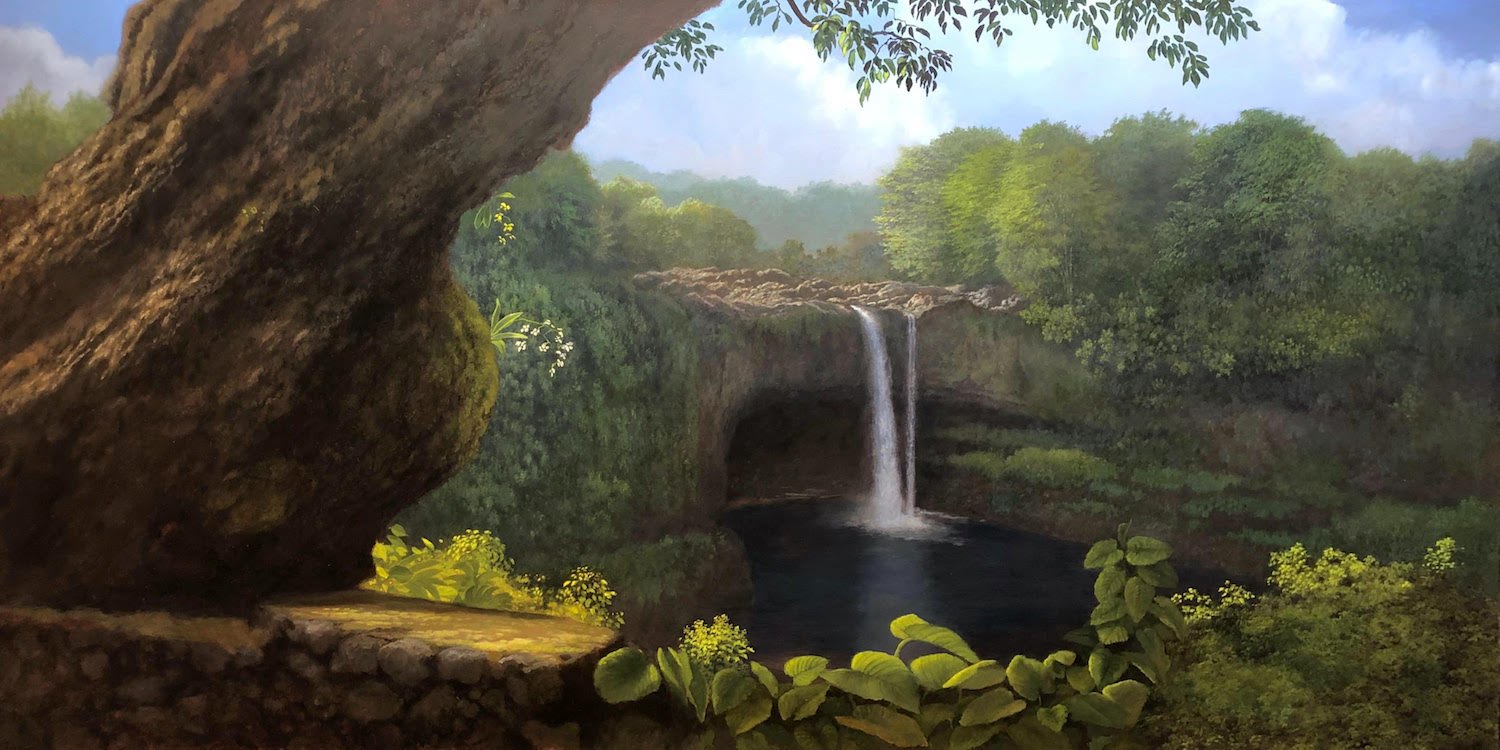 View Large Image Here
The first one I completed was a sweeping panorama of Rainbow Falls, otherwise known as Waiānuenue, which means rainbow water.
When I went to visit the falls, I loved that the overlook was handsomely framed by an enormous shade tree, giving the middle ground a sense of depth and steamy atmosphere from the misting falls. While the falls itself were slightly shadowed, the top ledge of the cascade was bathed in light. Sun dapples danced in discrete areas throughout the foreground foliage. I was smitten.
The other two paintings soon to be released are of Lili'uokalani Gardens and the Hilo Waterfront. I love Hilo for its sleepy preservation of the authentic Hawaii.
-CWC (@cwcost)
For more information about out Our Waiānuenue pre-publication sale available through October 7th, please call 1-800-810-2678!
Follow @cwcost for more!!