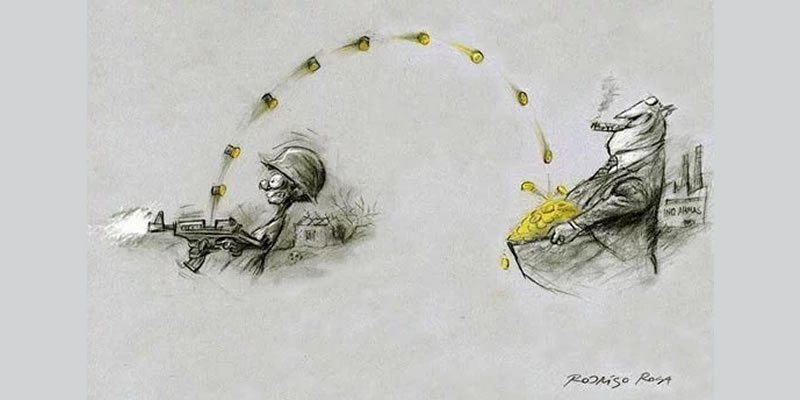 It's estimated that more than 70 million people were forcibly displaced by the end of last year, according to the United Nations High Commissioner for Refugees (UNHCR).
Compared to a decade ago, the number of people who have been forcibly displaced has seen more than a 60 percent increase. Roughly 40 million people have been displaced within their own home countries.
The government is the greatest perpetrator of violence and war and it is because of them that a tremendous amount of people suffer. Not only do they cause their own communities at home to crumble, under the weight of the cost of these conflicts in dollars and lives, but they destroy communities and innocent lives overseas as well.
Trillions of dollars being spent on war.
The people are forced to fund war activities that only work to deteriorate their liberty and fuel further chaos. They aren't
asked if they want to keep funding perpetual war and conflict,
they
are forced to
whether they like it or not.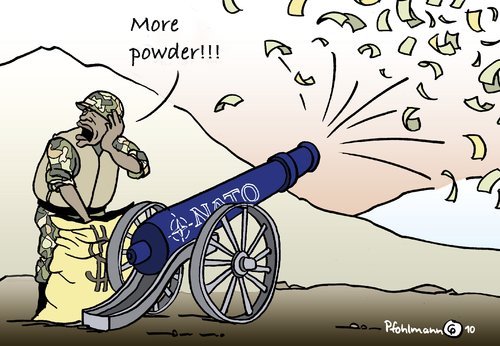 Millions of dollars has been spent every single day, for decades, on destroying and bombing various countries. Essentially, what they've been doing is funneling trillions of dollars toward creating problems and enriching military contractors. There doesn't seem to be much benefit to the people yet, not for those who are being forcibly displaced, and not for those who are losing their loved ones, or those who are seeing their standard of living drop significantly because of the actions of a few bureaucrats.
Nobody knows how to waste money quite like government through their empire-building endeavors.
Those who haven't yet experienced life
while living in a war zone
should be thankful and perhaps a little more considerate toward those individuals who are literally fighting for their lives, millions have been forced into a situation that they didn't want to be in. For the sake of liberty for every individual, the collective government violence should
be stopped
before it causes more harm than it already has, but I wouldn't hold my breath on expecting a foreign policy change anytime soon.
Pics:
pic1
pic2 Pfohlmann