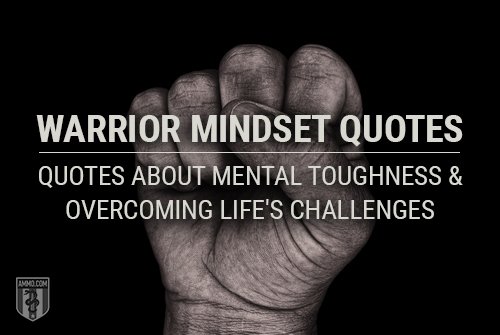 The warrior mindset allows you to take on the world's biggest empire and win. That's just what the Founding Fathers and others did. They eschewed a victim mentality, choosing to look inside for mental strength to persevere. The warrior mindset is not just for political struggle. It can be applied in everyday life.
Check out our favorite quotes on mental toughness and overcoming the odds, including this one by the entrepreneur, author and motivational speaker, Jim Rohn:
"Be grateful for adversity, for it forces the human spirit to grow - for surely, the human character is formed not in the absence of difficulty but in our response to difficulty."
You can read all of the quotes here at Ammo.com: https://ammo.com/articles/warrior-mindset-quotes
Let us know if we missed any of your favorite warrior mindset quotes in the comments!