It has become a common phenomenon in the city of Bamenda and in other cities of Cameroon to see household waste litter on the streets in large quantities. Domestic waste or household waste now constitutes domestic nuisance to inhabitants of Bamenda. The most common occurrence is overflow trash bin and roadside dump. This situation has been made worse the past one month in Bamenda where I stay. Every trash can has overflowed and most people now dump their waste on the ground. The waste outside the trash bin that is littered on the ground is now more than the waste inside the trash bin.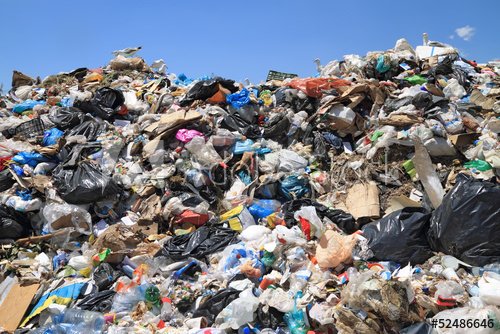 Trash bins have become much smaller for the ever growing population. As a result, the amount of waste produced per household per day is skyrocketing. According to the waste management company in Cameroon household waste production nationwide stands at 4,000 tonnes daily.
Some of the environmental consequences of this waste litter are very much visible while others are less visible. This unattended waste lying on the streets at times cause road blockage causing traffic. Also, household trash blocks drainage patterns, creating flooding issues around town.
The population of rats, flies, and other creatures that in turn spread disease is also experiencing a geometric growth rate. It's now normal to see rats running from one trash pile to another pile on the other side of the road.
The flies, on the other hand, are not left out. They do what they know how to do best. Open containers such as paper cups, cardboard food packets, plastic bottles and aluminum cans usually fill up with rainwater, providing breeding locations for mosquitoes. This tends to bring about an increase in the number of people infected with malaria.
The truth of it is that almost everybody understands that household waste litter posses great environmental problems but surprisingly everyone seems to be doing the wrong thing. Fortunately, we in Bamenda, in Cameroon and the world at large can all do something to help prevent and reduce litter if we join hands together and embrace behavioral change that will make our environment a better place of all.