Continued...
Effects of water scarcity: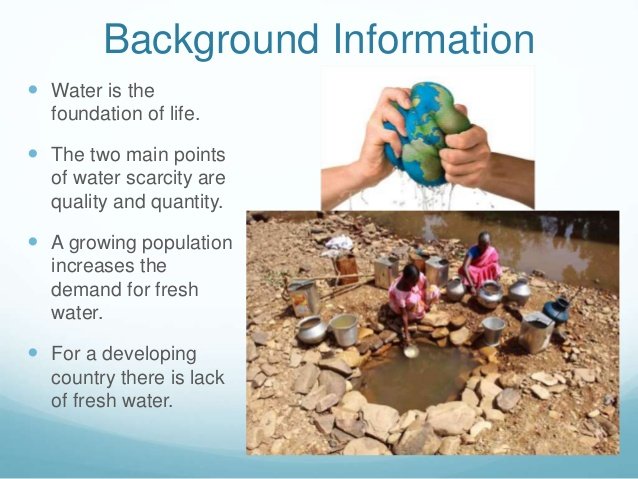 • Lack of Access to Drinking Water
• Hunger: If there is no water that can be used in order to help water the crops, then you are going to have people that are going hungry.
• Lack of Education:Mainly, because those children are either too sick to go or they are working to help get water to the home and the family.
• Diseases
• Sanitation Issues: Without access to clean water, there is no way to clean food, dishes, or people.
• Poverty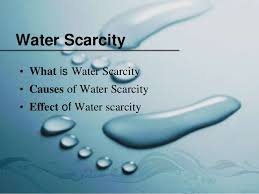 Solutions to water scarcity:
• Education: There are plenty of opportunities out there that people can use in order to learn more about the world around them.
• Recycle water.
• Minimize wasting of water.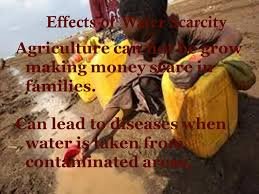 • Advance Technology Related to Water Conservation:Putting money and effort into conservation could be life saving.
• Improve sewage systems.
• Support Clean Water Initiatives: There are organizations located all over the world that are looking to bring clean water to areas that don't have it. Consider donating to these organizations.