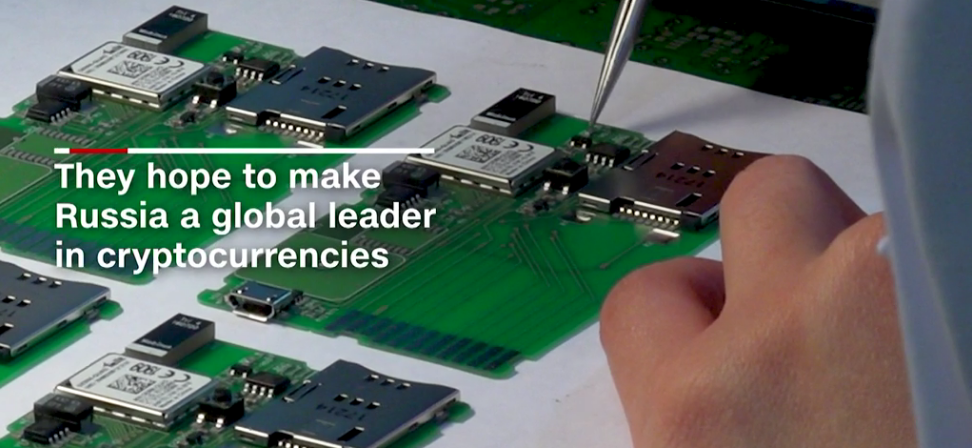 There are many reasons Russia is drawn to cryptocurrencies. Akimov said the idea of a financial system not dominated by the U.S. dollar is part of the appeal.
So far, experts say Russia only has about 3% of all bitcoin "nodes" -- or computers -- on the bitcoin network.
Marinichev is currently building what's called the Russian Mining Center, a project he hopes will put Russia on the cryptocurrency map.
So far, Marinichev and his partners have invested $10 million dollars into the project. They've also raised the equivalent of $43 million in an Initial Coin Offering -- the cryptocurrency equivalent of an IPO -- and plan to add around five times as many "mining computers" to their facility by the end of the year.
"First of all, it's business," Marinichev told CNN. "But this is a new milestone in the development of mankind."

There is more cohesive development around #Blockchain in other countries. The United States is one of the most hostile environment for incubating Blockchain products. Meanwhile, the other major countries like Russia and China are seriously looking into how they can supplement this new technology into creating positive value for their state.
The #WAVES platform is extremely undervalued as it is one of the forerunners within Russia and the Russians are waking up to Blockchain.