Joseph James DeAngelo, 72, was arrested without incident on a warrant from the Ventura County Sheriff's Department on Tuesday, said Scott Jones, the sheriff of Sacramento County. He was booked early Wednesday on two counts of murder, according to Sacramento County jail records.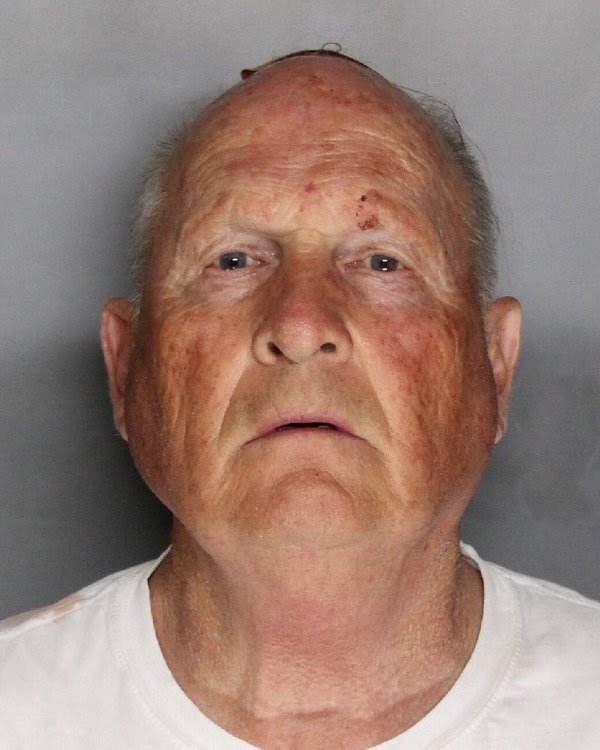 After nearly four decades, an arrest has been made in the case of the so-called Golden State Killer, a serial killer and rapist who terrorized communities in California in the 1970s and 1980s, the authorities confirmed on Wednesday.
The Golden State Killer, also known as the East Area Rapist and the Original Night Stalker, is thought to have killed at least 12 people, raped at least 45 people and burglarized more than 120 homes in multiple communities between 1976 and 1986. His victims included women home alone, women at home with their children, and husbands and wives from Sacramento to Orange County, the authorities said.
One victim, Jane Carson-Sandler, who was raped in 1976, said on Wednesday that she was overwhelmed with emotion.
Ms. Carson-Sandler, 72, said she had always believed that her rapist was alive and that he would be caught. The hatred and anger she felt eventually faded, but she continued to pray for two things each night: that he would be identified, and that she wouldn't dream about the rape.
"I just feel so blessed that God has finally answered all of our prayers, that this monster would eventually be put behind bars," she said.
Mr. DeAngelo, who has adult children, was twice employed as a police officer in California: In Exeter from 1973 to 1976, and in Auburn from 1976 to 1979, according to Mr. Jones.
In June 2016, the F.B.I. announced in a news conference that it would offer a $50,000 reward for information leading to the arrest and conviction of the "prolific serial rapist and murderer."
The F.B.I. said then that if the suspect were still alive, he would be 60 to 75 years old. Investigators described him as a white male, close to six feet tall, with blond or light brown hair and an athletic build. They said he might have an interest or training in military or law enforcement techniques and the use of firearms.