I think this is my first #wednesdaywalk which is the brainchild of @tatoodjay. It really is a fun tag to follow! I love seeing everyday life through other people's eyes. Thanks to everyone for sharing!
This first shot was taken from the open window of our car on the way to our walk. Stuck in traffic I happened to see this bright beautiful "graffiti":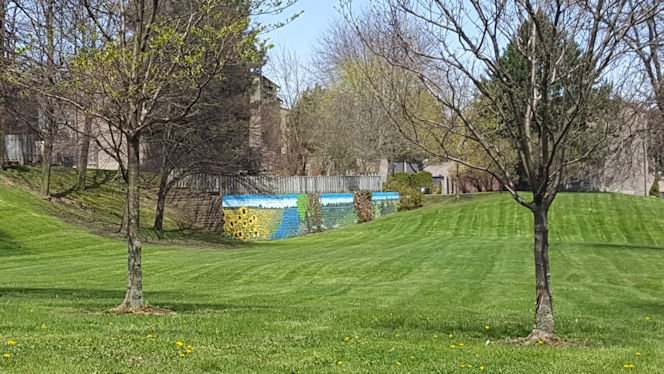 We were off to a good start! My Hubby swung into A&W, mumbling "Don't ask." as he exited the car. Does life get any better? LOL! (I know we shouldn't be eating greasy food but it was a special treat.)
Life's been a little stressful lately. My Hubby's been off work for about a month due to health/stress issues. Today he had to return his Heart monitor to the other end of the city so we decided to make a day of it by going to Springbank Park. We raised our kids in the west end so it was like going home and Springbank Park is THE park in the city.
After our impromptu picnic My Hubby grabbed my hand and took me for a lovely walk along the river. The amount of wildlife that hangs out along the river has greatly increased since they blocked off a good chunk of the trails to vehicles.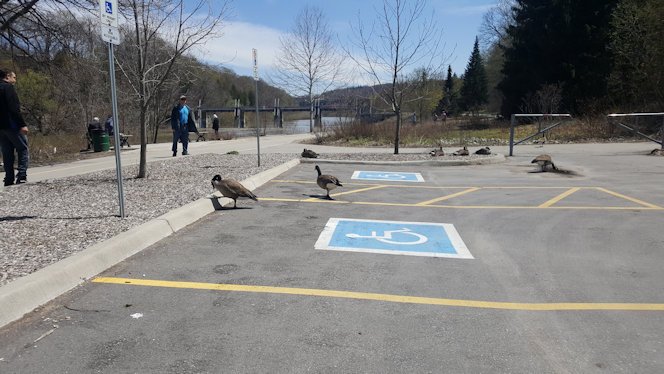 While scoping out the damn (you can see it in the background of the above photo) a Canada goose and one lone gosling made their way down the Portage trail to the water.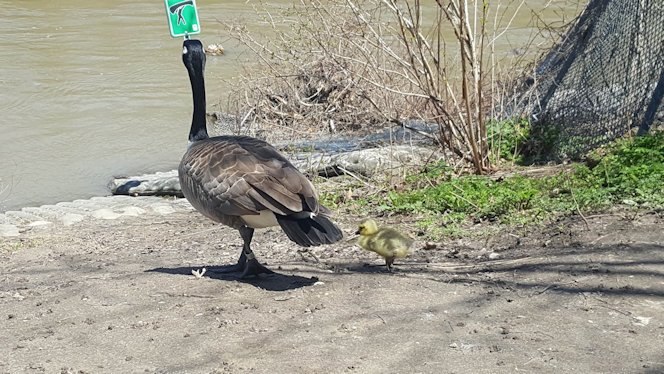 We sat on a bench, watching the small family float away, talking about happy memories with our kids and grandkids in this park. It was an awesome day! Thanks Hubby!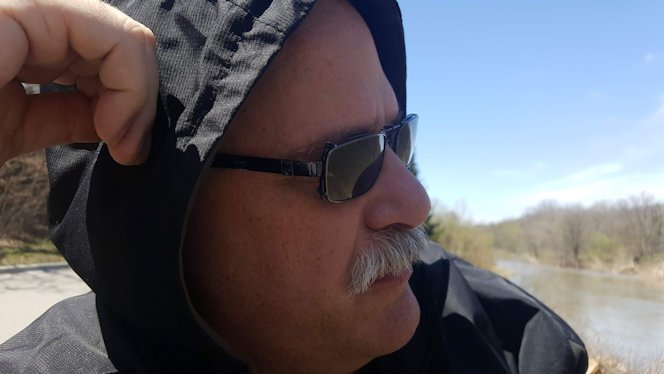 I hope you enjoyed our walk! Have a great day!