Hello dear Steemians and photography enthusiast,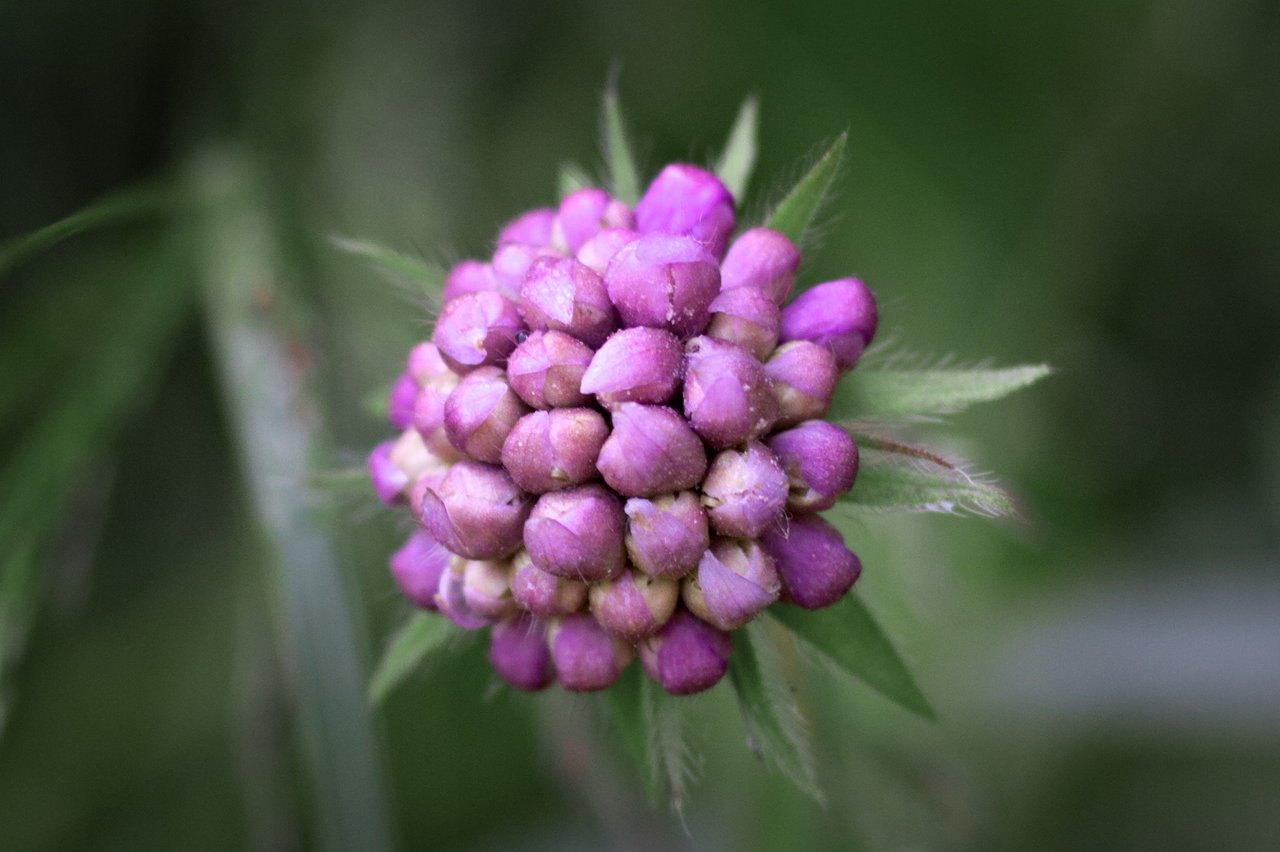 One of the beautiful flowers that I came across.
Today I want to share with you my wednesday walk that I did in the bouldering area of Targassonne in the french pyrenees. On this day I had a bad start into the day. I didn't sleep very well and my motivation level was really low after getting out of bed. So I decided to grab my camera and get out a bit into nature before having brakfeast. There was a nearby sector called Themís which I wanted to check out anyway. From our parking I crossed the road and headed into the sector. After walking between some trees for a short while, I came to a strip of field in between the trees and the boulders.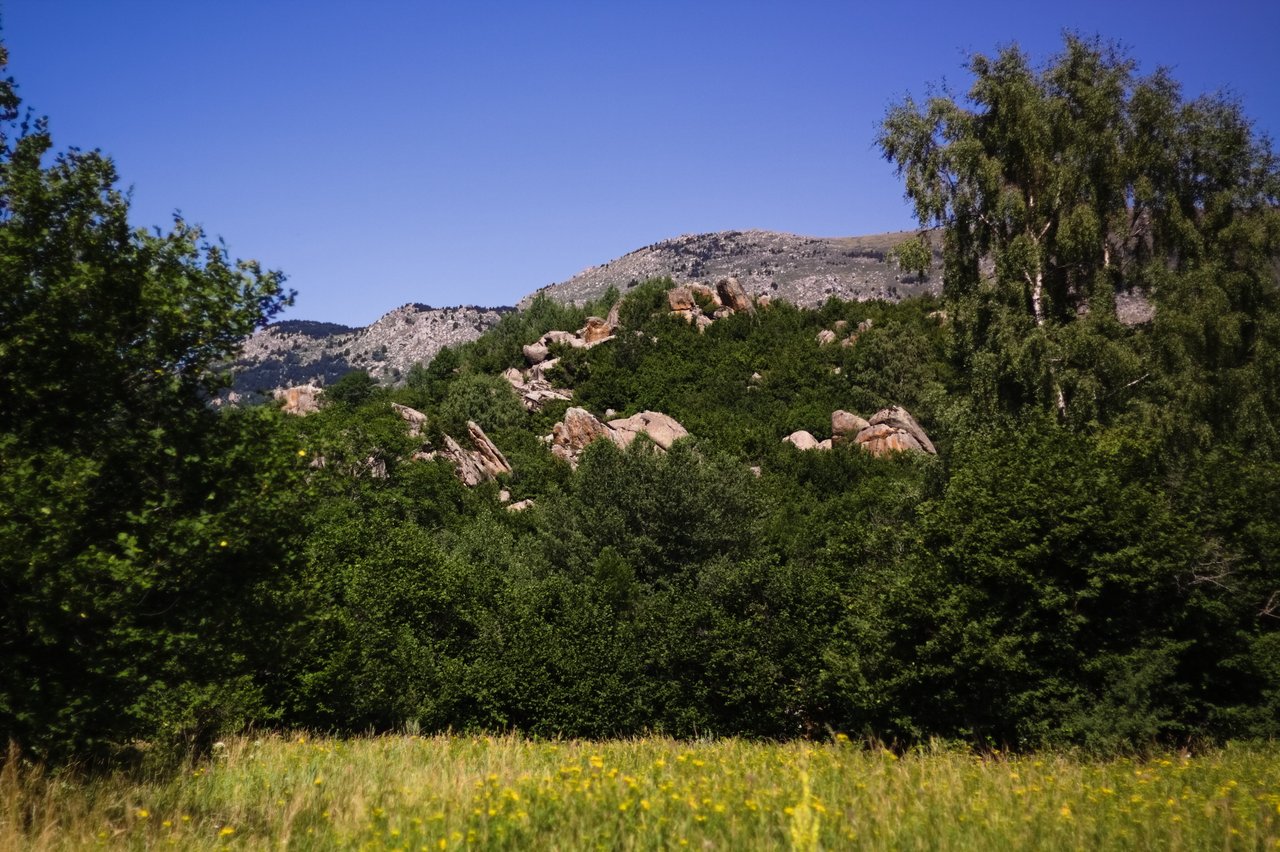 The field was located on a slight slope and full of different flowers.
I walked through the knee high grass on a small path heading down the mellow slope. I found a cool looking flower. At the top the stem split into several smaller stems with small white blossoms at the tip. Some red bugs were hiding in pairs underneath the blossoms.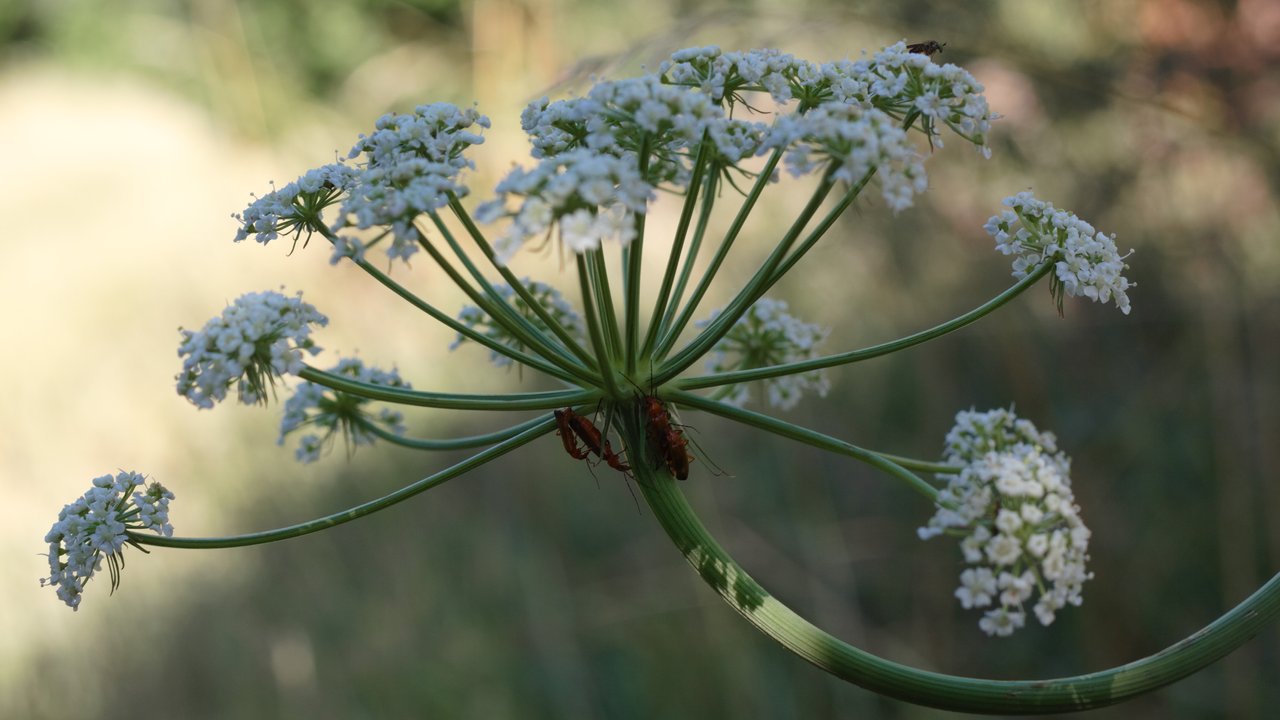 A little shelter for the bugs.
I also found a little hairy butterfly hiding in the grass.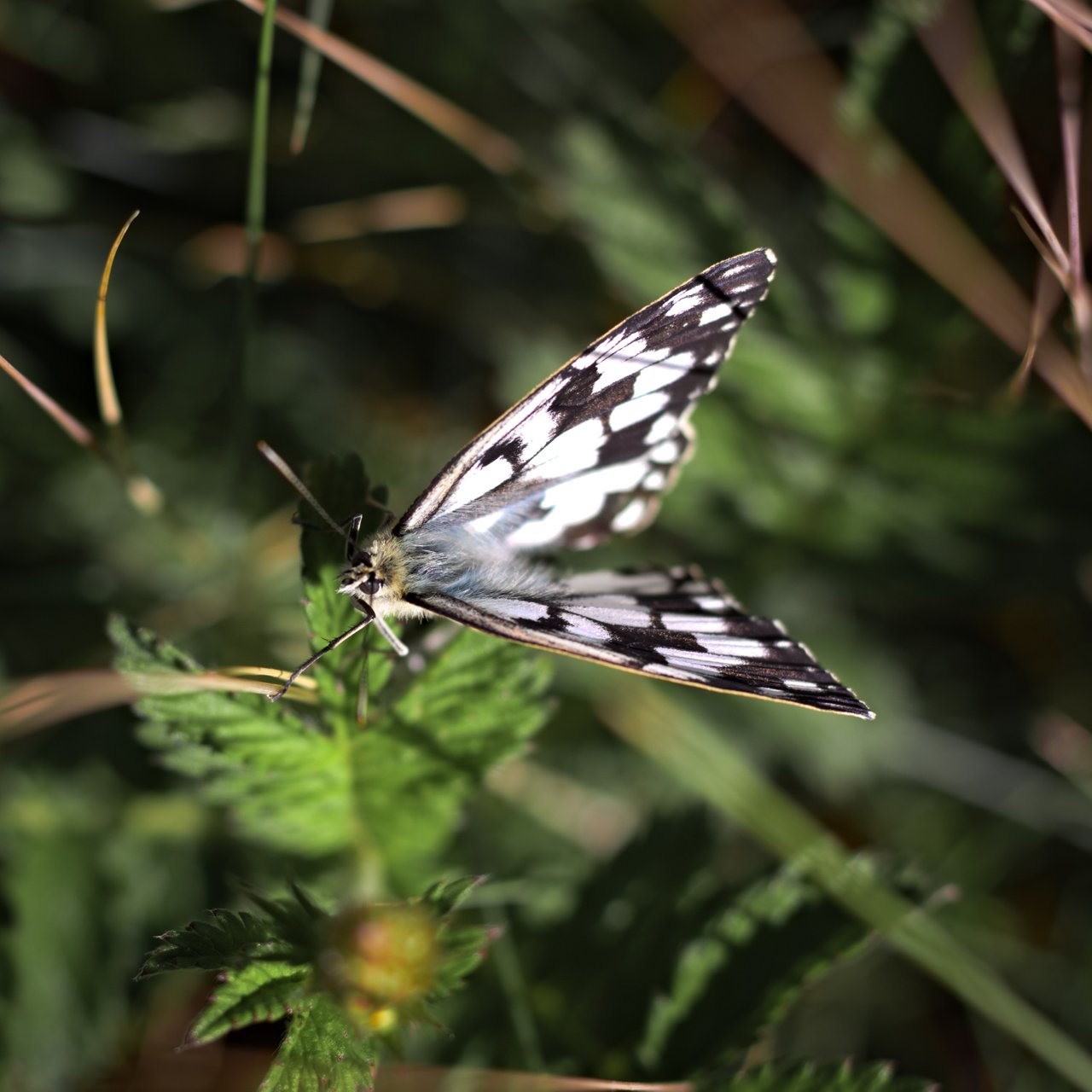 This little fellow looked directly into the camera when I took the shot.
My mood got a lot better and I decided to follow the path all the way down into the forest again. On my way I took some more photos. Here is one which nicely shows how some of the field was already quite dry because of the steady sun shining down in the middle of the summer.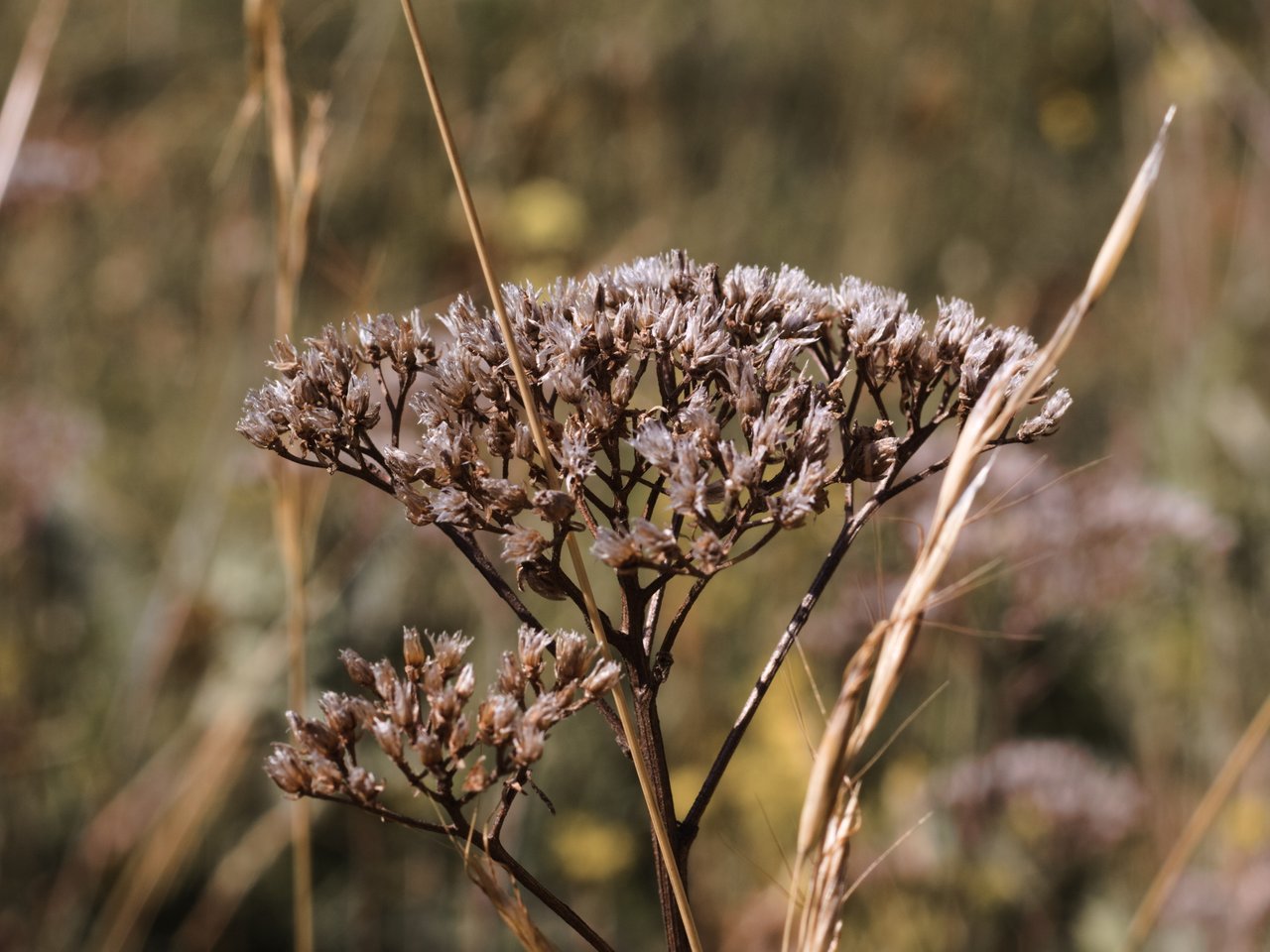 Faint blossoms on a beige background...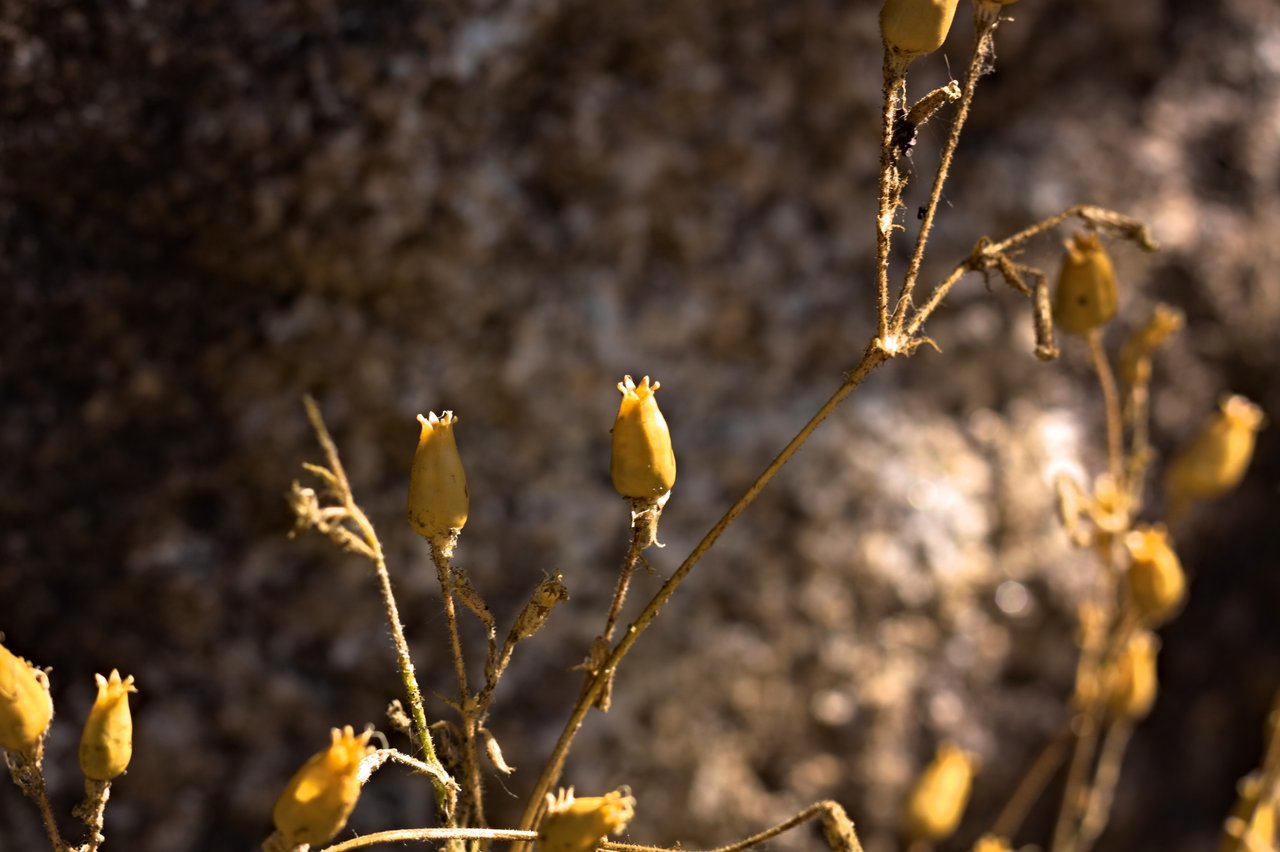 ... and some orange seeds (or fruits?) infront of a boulder.
This stood in contrast to the pictures I took after entering the little forest again. The ground was still moist from the night so some of the grass had still some droplets on it and the plants were bristling with green and blossoms.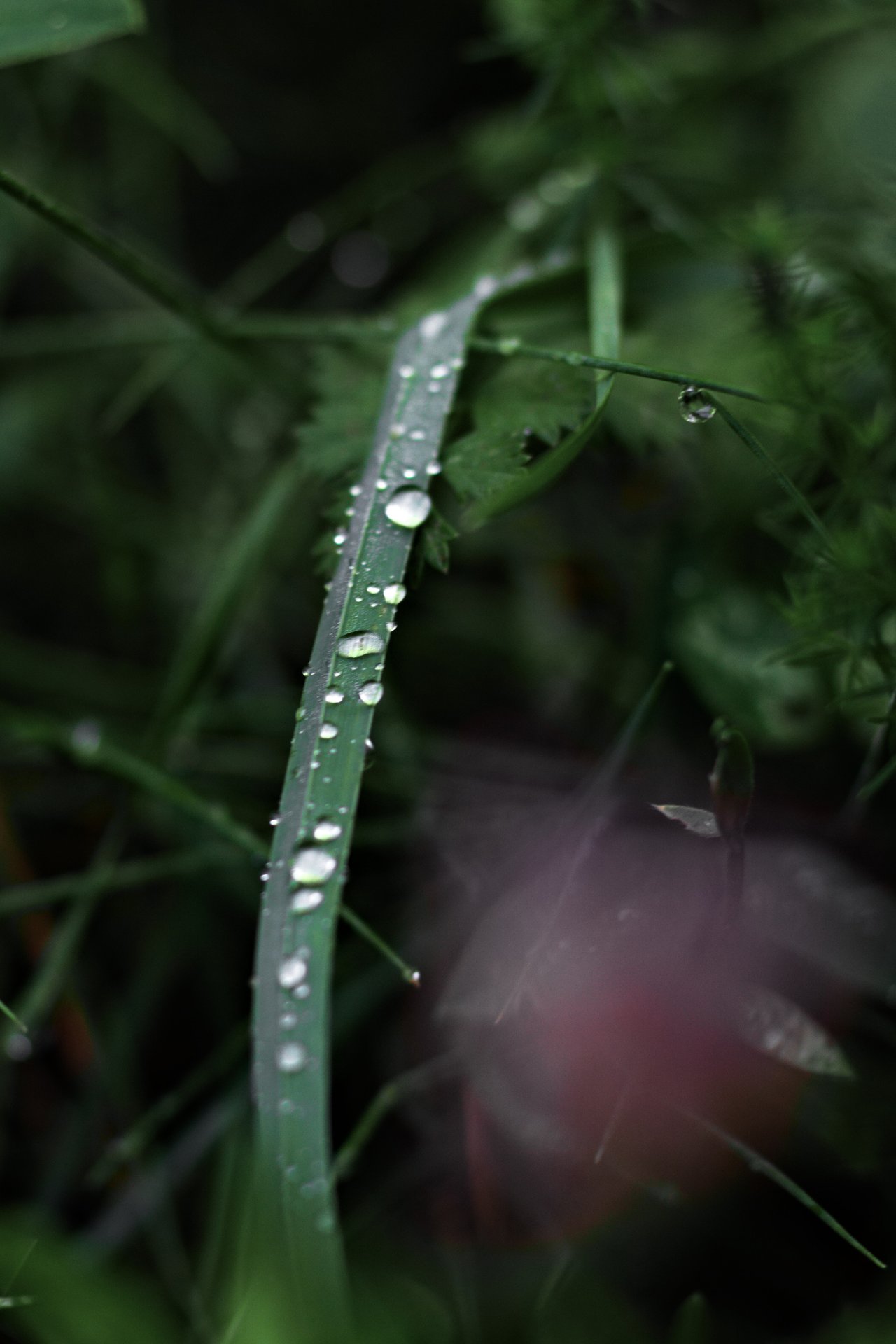 The grass was still sprinkled with morning dew.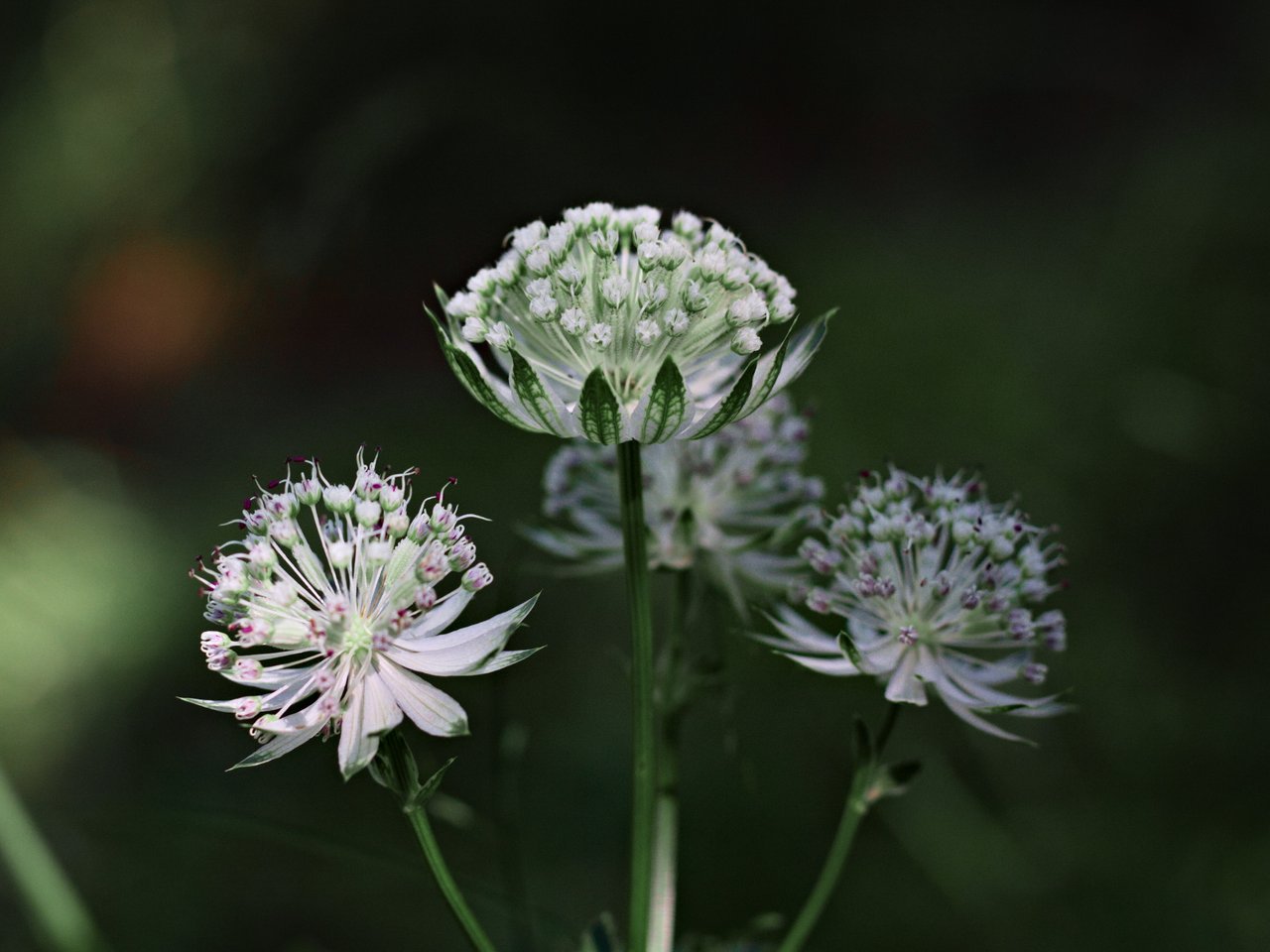 And another flower exhibiting the beauty of nature.
After a while, I decided to go back to the van and have some breakfast. My cranky mood was mostly gone and I wanted to discuss todays plans with my girlfriend.
Hope you enjoyed my entry for the wednesday walk,
if you did please let me know in the comments :)
Have a good week and see you next wednesday!
Constantin
---
Equipment used: | Canon EOS 50D | Canon EF 50mm f/1.8 STM |