If you ever come to Malaysia, Cameron Highlands is a place you must visit.
The are 3 tea plantations in Cameron Highland, today I am bringing you for a walk at the Sungai Palas BOH Tea Plantation and it's Tea Centre, 5,000 feet above sea level.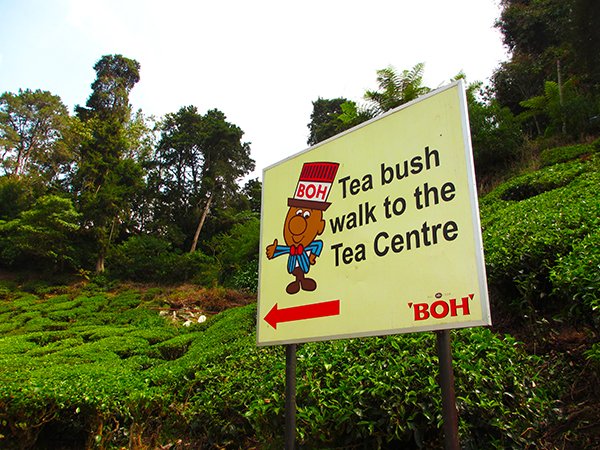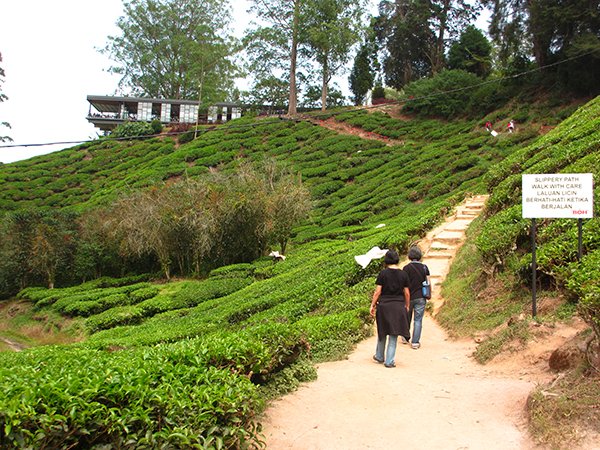 After we park our car at the open space car park, we can walk through the tea plantation up to the tea shop at the hilltop. It's a steep and not a proper walkway track and might be slippery after the rain but it feels very original, making the walk experience inside the tea plantation surreal.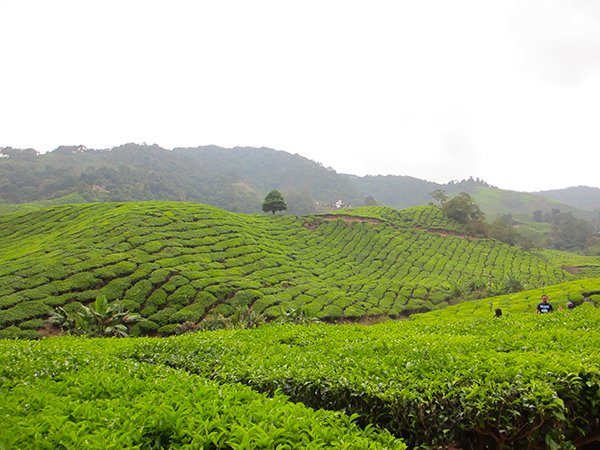 Such a great landscape and stunning view to get some selfie and wefie!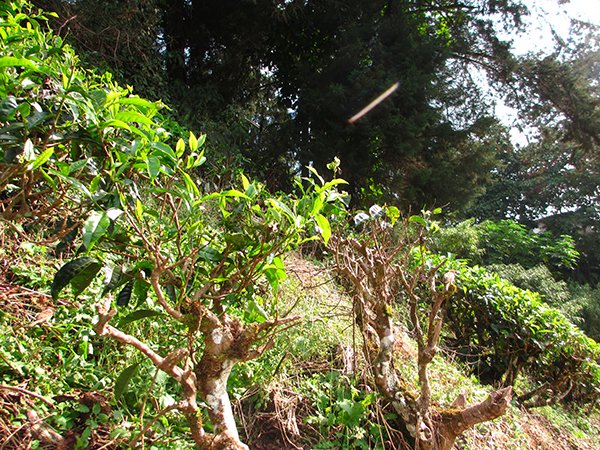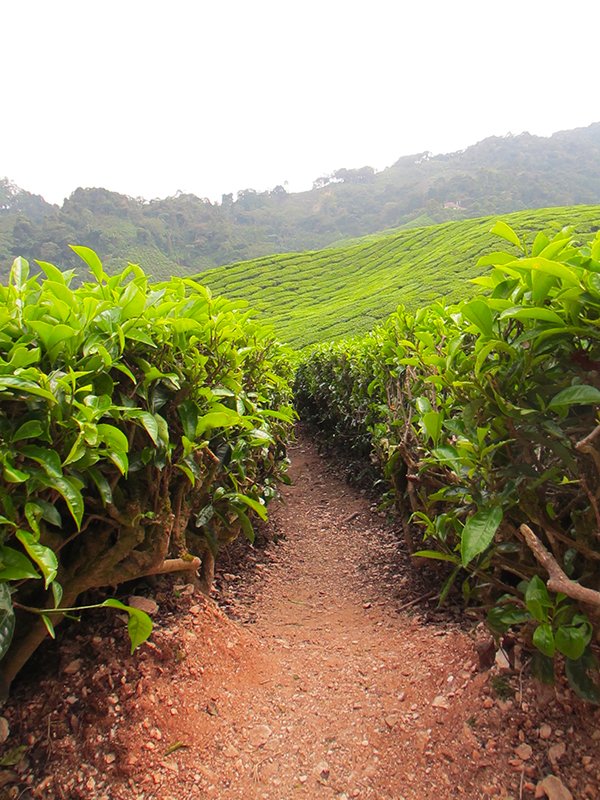 With the peacefulness and cold fresh air, the smell of the red earth and fresh greens, we slowly walk up. Taking our time, walking through the lanes, taking photos, touching the tea leaves... It's very refreshing!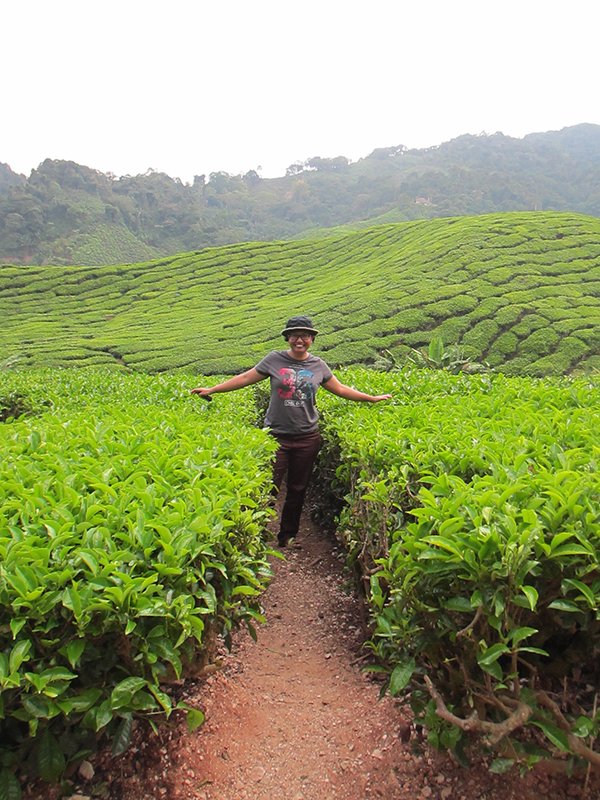 Some one is having fun taking photos.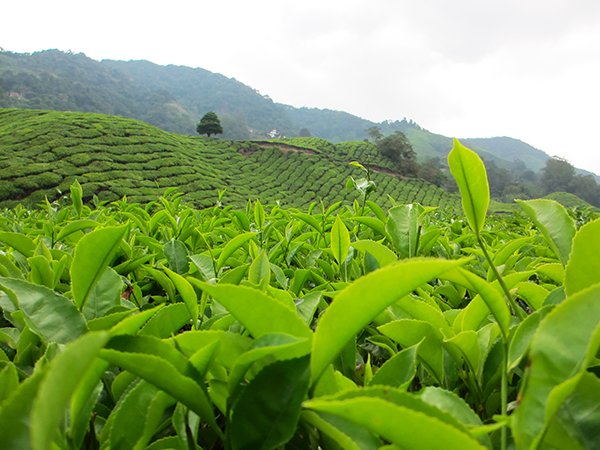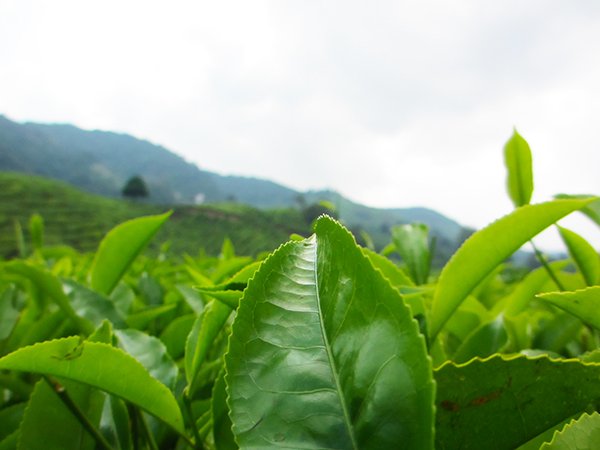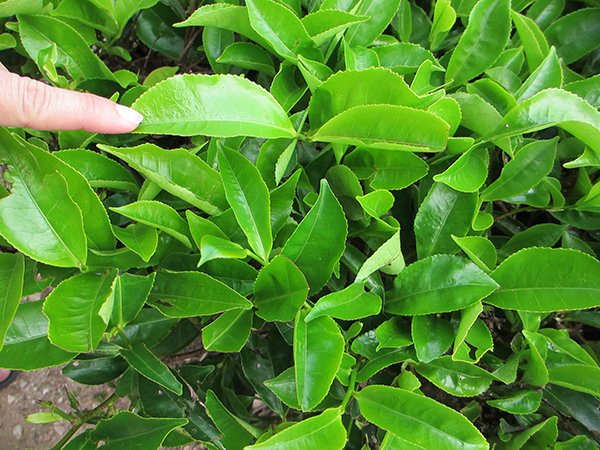 I have no idea whether this leave is ready to harvest or they are just still too young. I didn't pick it because it's not that I can use the leaves so it's no point of spoiling the plants.

Up on the hill!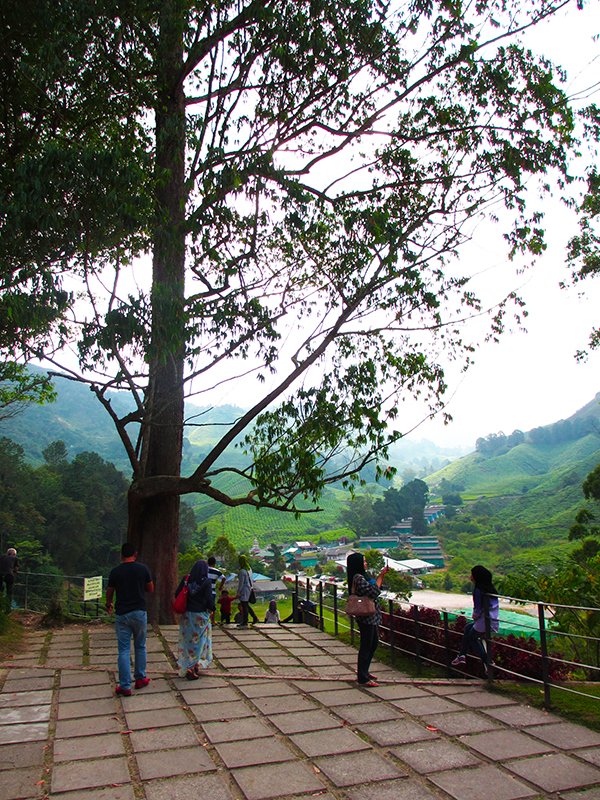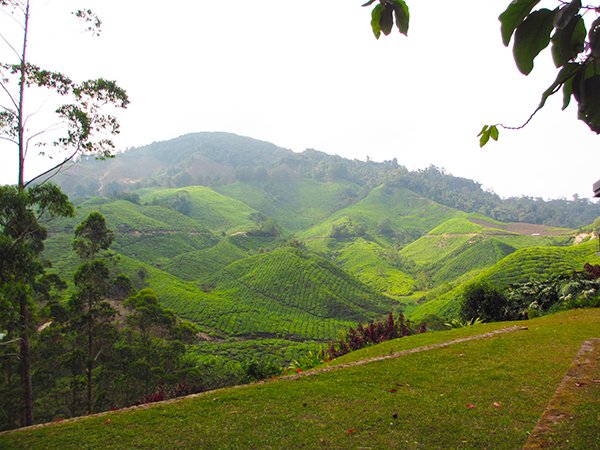 Enjoying the view of the partial tea plantations because I think they have over 8000 acres planted with tea by now, covering all the hills as far as you can see. Such a magnificent and breathtaking view.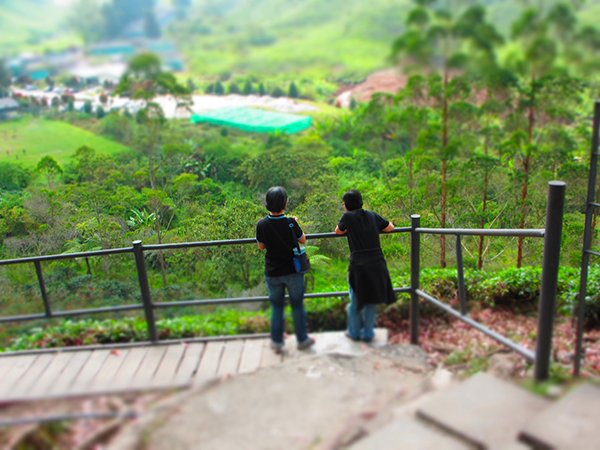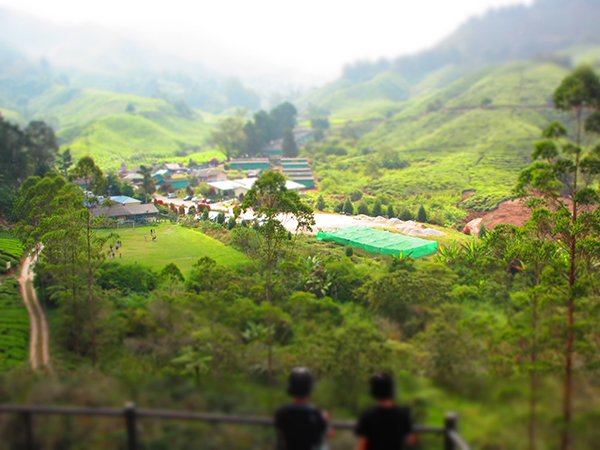 The effect was by using the Canon IXUS 230 HS camera, it has a miniature features inside, I think... It made a very good focusing and blurry effects to the shot.

Some of the old manufacturing antiques displayed in the Tea Centre.
Apart from being the Tea Garden, there is also Tea Centre where you can have some refreshment and relax after the walk. They have Tea Gallery with an exhibition hall which provides some tea education as well as a souvenir shop.
This is an old rolling table for tea manufacture.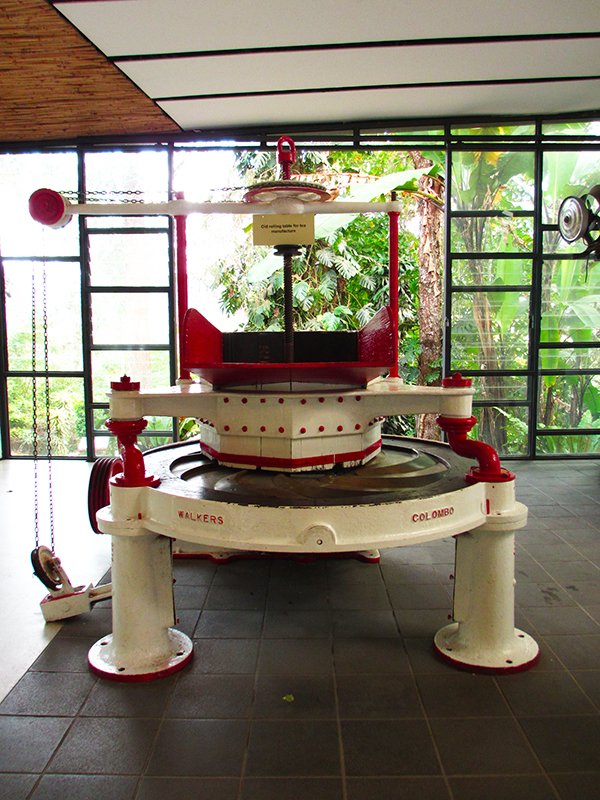 This is an old scale to weight the tea leaves.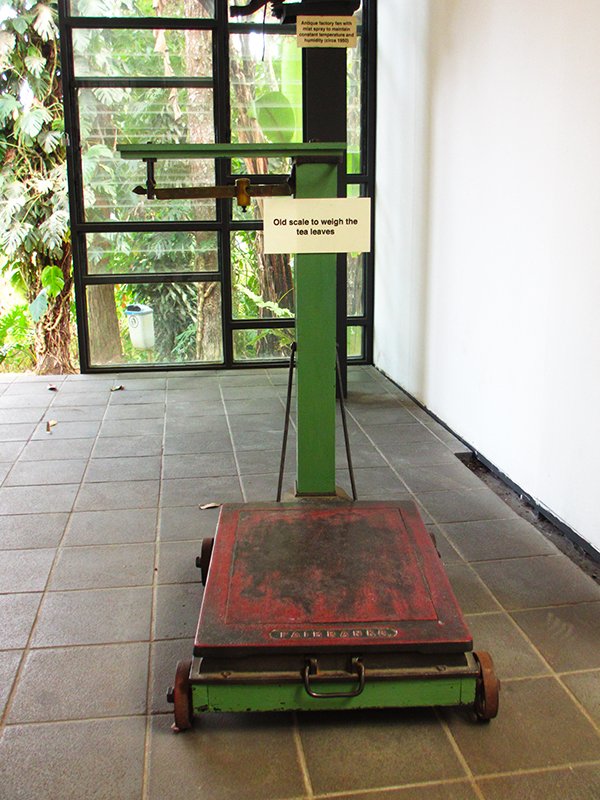 This is tea harvesting shears and machine.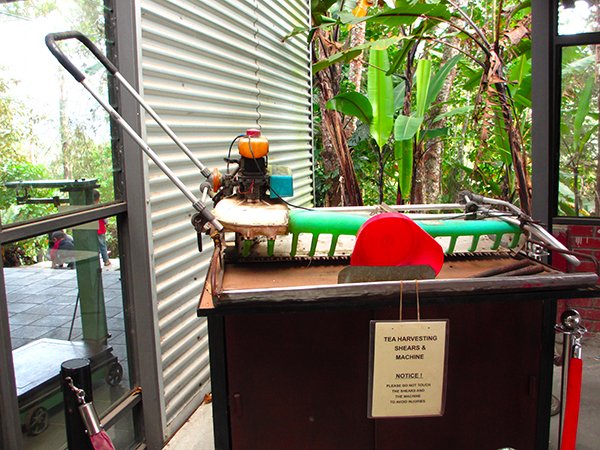 This is the metal furnace doors similar to the factory.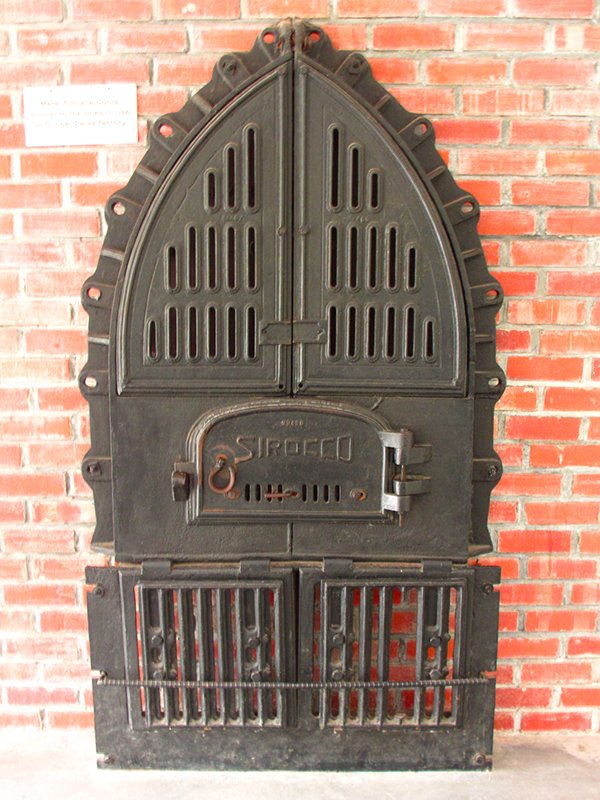 This is a gunny sacks used to transport tea leaves.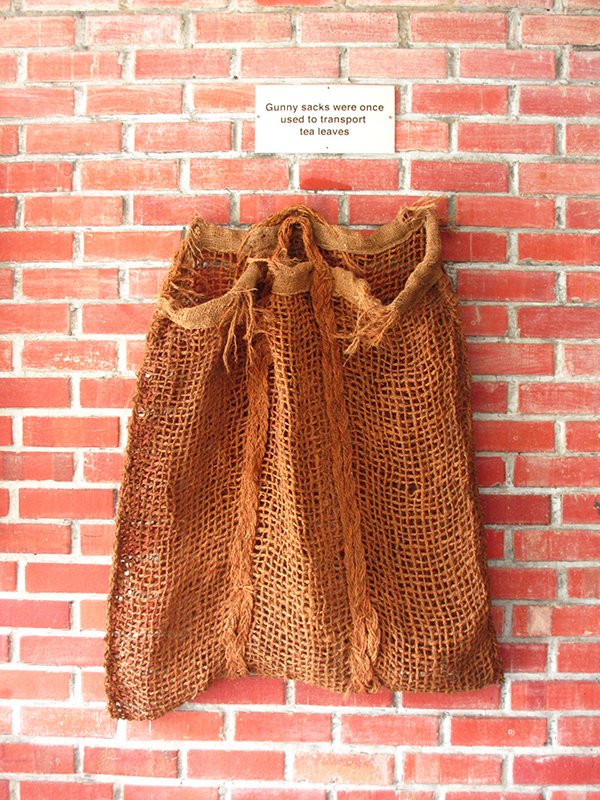 I have fun and also amazed by looking at all these historical machines used in the old days, where everything was handled with pure manpower.

A side note beside all the touring and walking.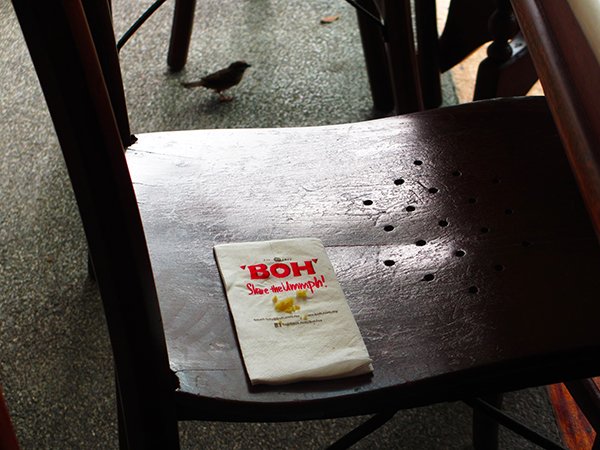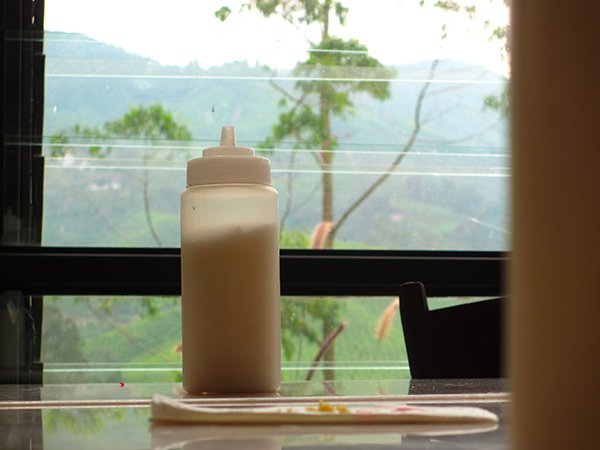 While taking a break inside the tea shop, we are accompanied by birdies that can freely fly in and out from the centre. We were trying to lure one of them with some bread, but it didn't seem to work at all! Hahaha... We have fun though!
This is my first time using @travelfeed platform to make a post. I hope you enjoy all the photos, will see you in my next post.

Location
Sungei Palas Tea Centre
Jalan Gunung Brinchang, 39100 Brinchang, Cameron Highlands, Pahang, Malaysia.
Phone: +605-496 2096
Opening Hour: Tuesday – Sunday: 9.00 – 16.30,
Monday: Closed (except for school and public holidays).
!steemitworldmap 4.517070 lat 101.413415 long BOH Tea Centre d3scr

All photos were taken with my Canon IXUS 230 HS camera.

Thank you for stopping by, this is a place where I can share the things I enjoy in life, art, gardening, nature, foods. This is why my divider above are filled with all the different kind of icons that I love doing. I hope you enjoy my post so far, leave me a comment if you like.
谢谢您的到访,这里是个我可以分享关于我所喜爱的生活,包括艺术,园艺,大自然,食物等等的地方。 这就是为什么我上面的页脚全都是我喜欢做的不同类型的图标。 我希望您喜欢我的帖子,如果您喜欢,不妨留下您的评语。
Proud Member of:

Proud curator and editor of #cn-malaysia