Ever walk through a tunnel with walls of books! Here's one!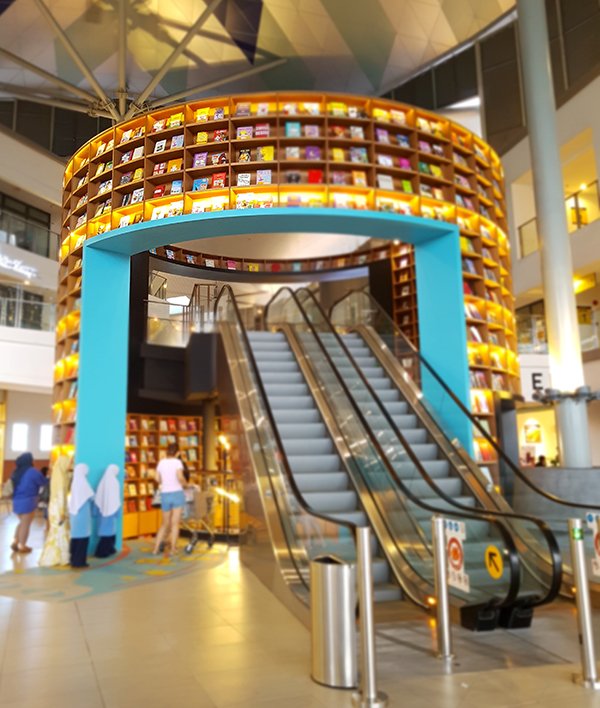 BookXcess Bookstore, Sunsuria Forum @ 7th Avenue, Setia Alam, Malaysia.
We were very excited that this bookstore finally opens! We are always around this outdoor mall to do grocery shopping during its renovations, we were puzzled at the beginning what it's going to be with such high bookshelves, is it for decorations or something? After a few months, an announcement poster was put out saying BookXcess Bookstore is going to open here.
We always thought it's just going to be a normal bookstore's with a very high bookshelf, who would have thought the bookstore would have such unique architecture and went 'Underground" to built a tunnel up!

Let me take you for a walk around this place!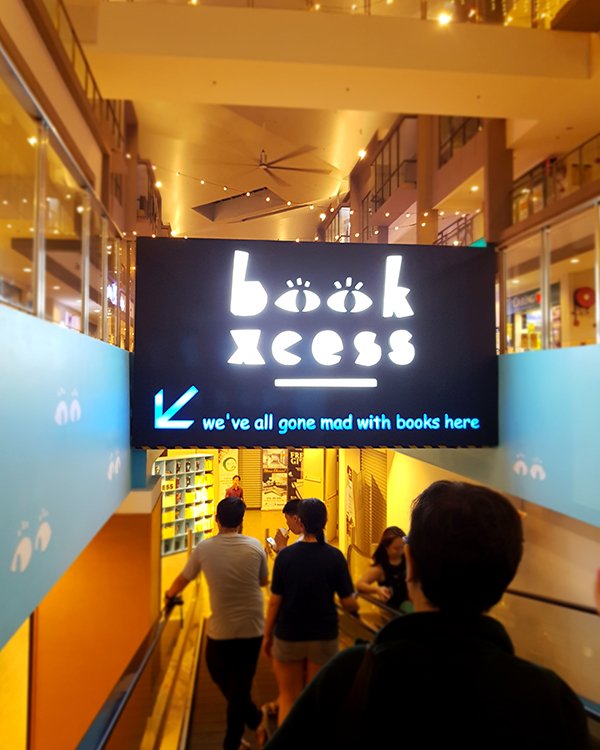 We shall start from the lower ground basement. I love how they play around their words everywhere in the store.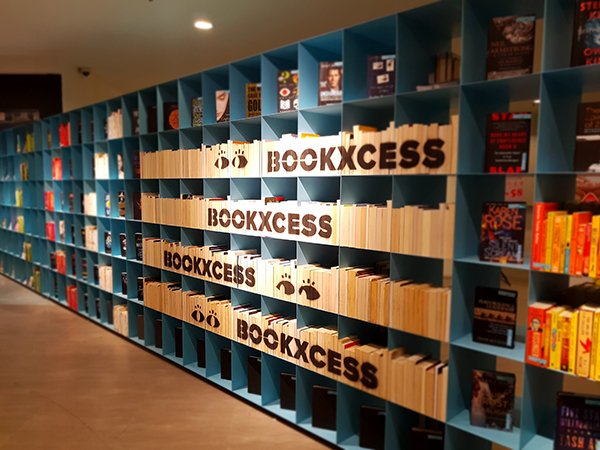 This display already caught my attentions and gets me all excited!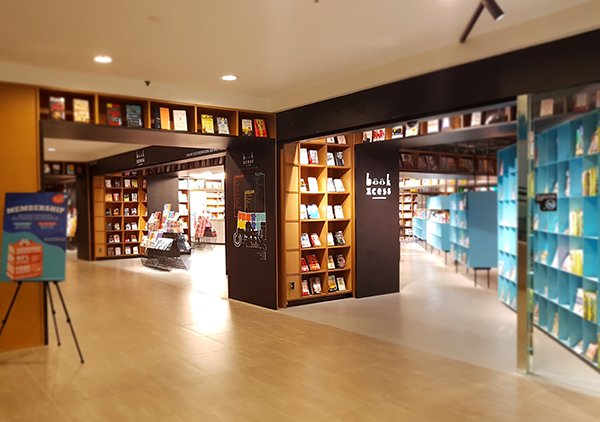 Here's the entrance.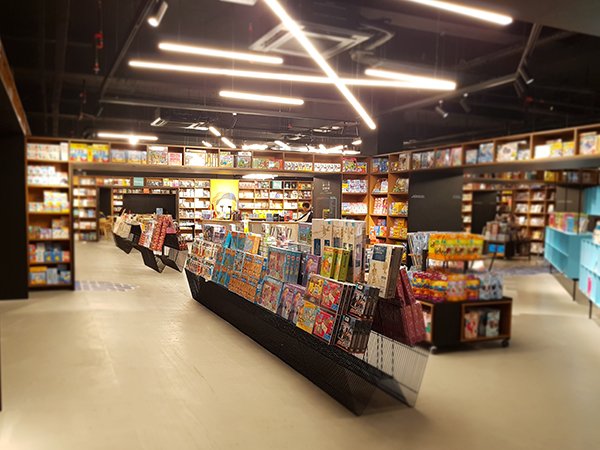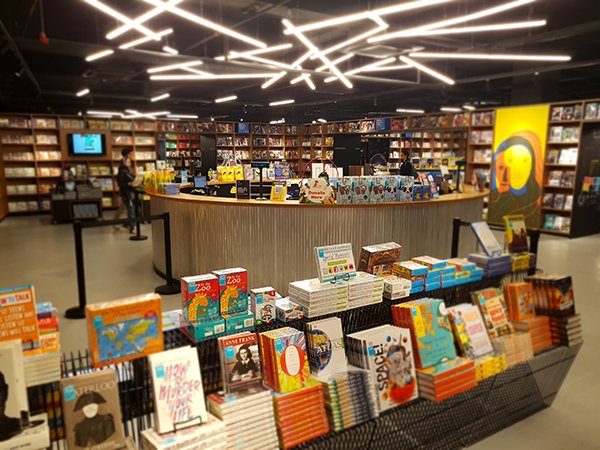 This place is huge! I don't even know where I should start looking. Though they do have a very good direction signage everywhere on the black colour walls.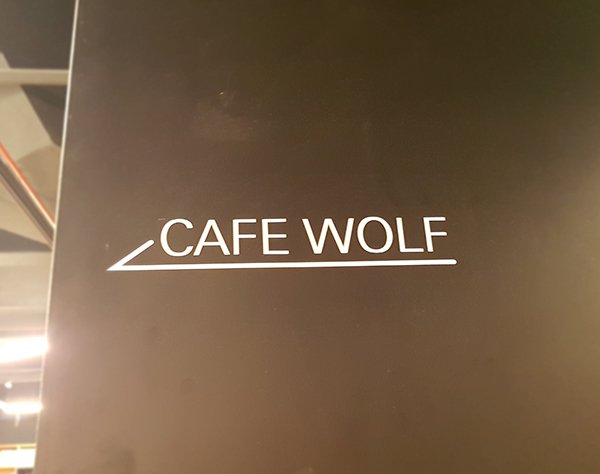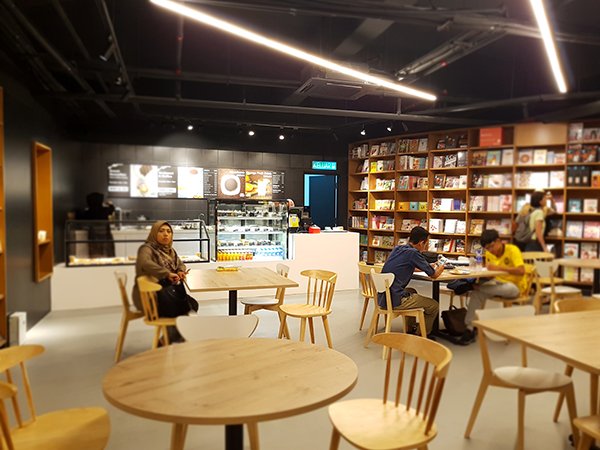 They a have an in-house cafe called "Cafe Wolf". Why is it called Wolf? Well, a little bit history about this bookstore then.
BookXcess has been famous for organising large scale of book fair every year, and it's called "Big Bad Wolf" with the cheapest price I have ever seen. And Wolf has become their signature ever since. In recent years they have gone beyond the norm, by organising fair for 2 weeks, 24 hours non-stop. I have been to the book fair a few times, 3 am at night till 6-7 am finishing with breakfast, how awesome is that!
Okay, enough of the history, let's get back to this walk again,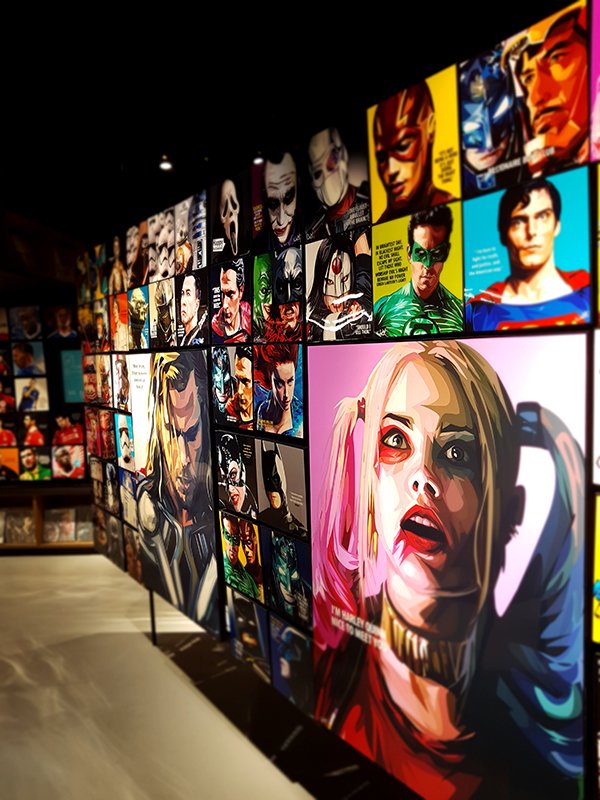 They also sell amazing art posters, in all sizes.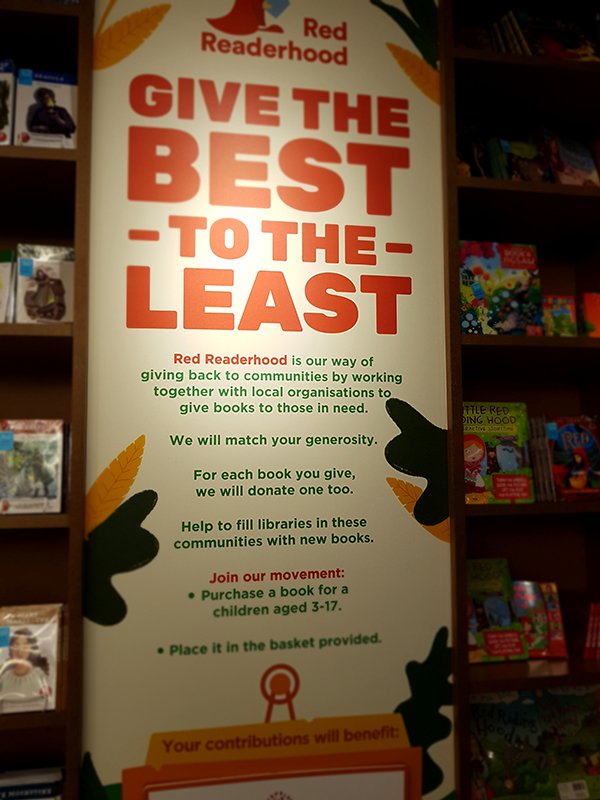 And do community services, by letting the customer donate books to the local libraries.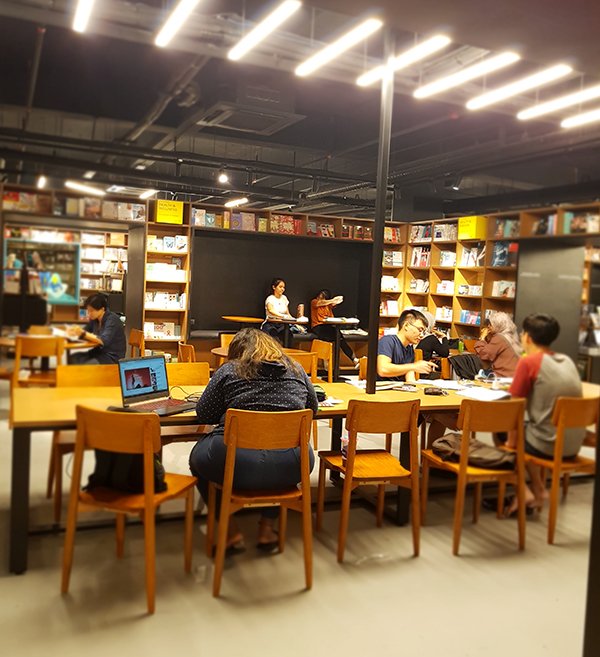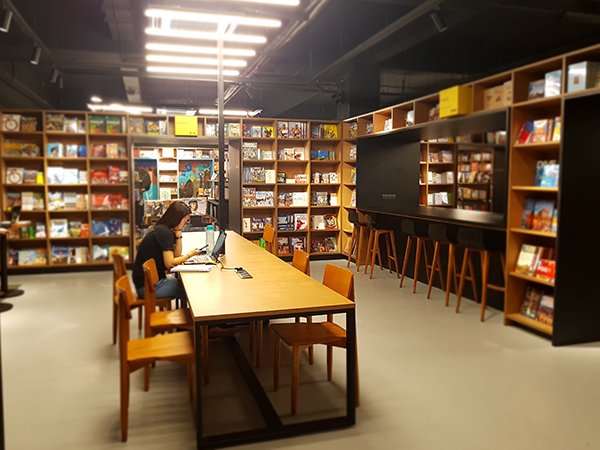 Spacious reading room for customers, students, family with kids to have a relaxing and quiet place to read books. I might consider coming here to work since the place is quiet, they serve coffee and they have free wi-fi!
I'm not sure if you realised, the lights at the ceiling look like tons of Jedi Lightsabers hanging everywhere!! Haha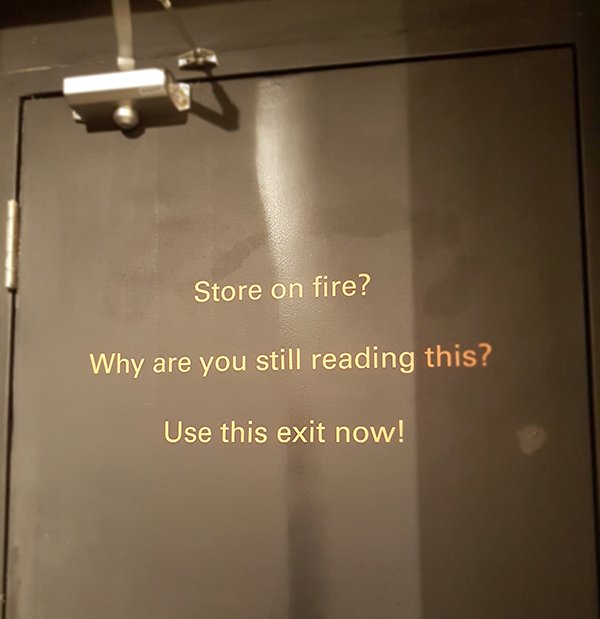 The Wolfs sure have some sense of humour I tell you!

Here' comes the tunnel you have been waiting for!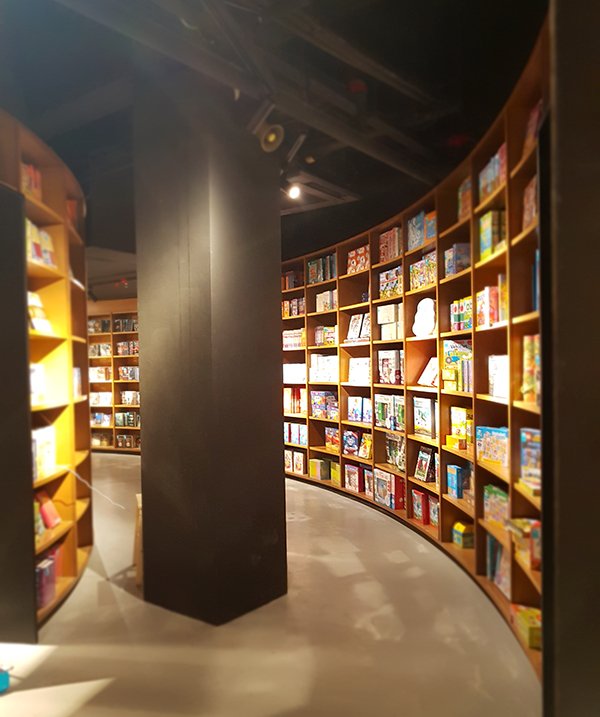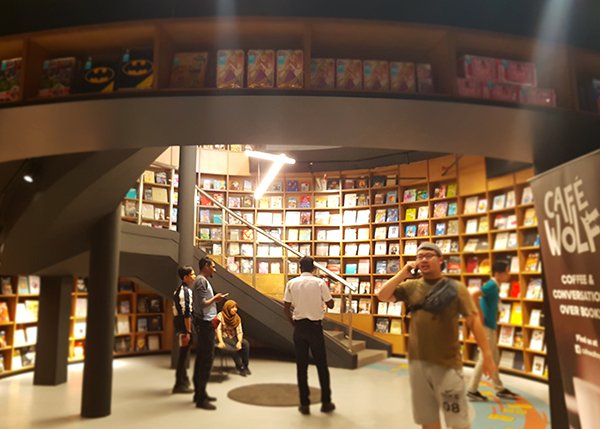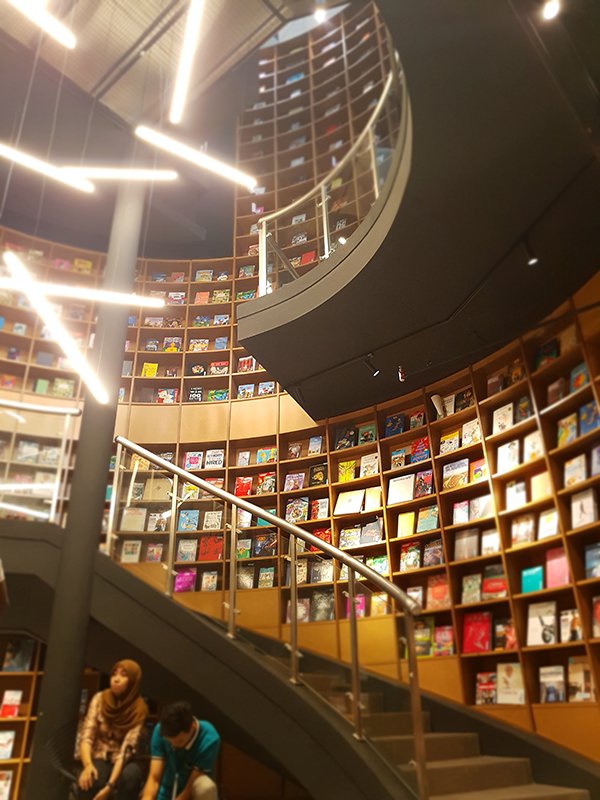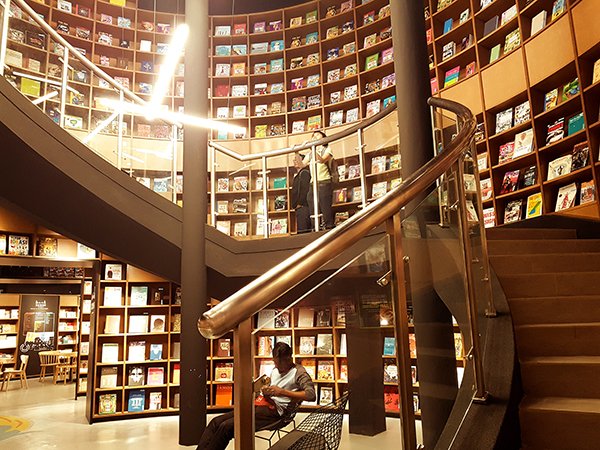 Look at the circular staircase! I love the view of it.
Even more of those Jedi Lightsabers hanging around!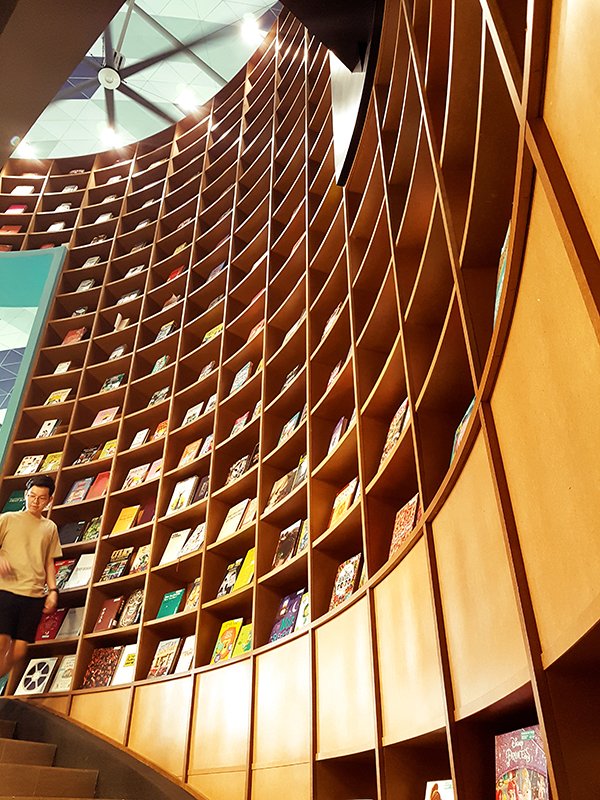 Look how high this shelves are! I don't think those books are for grabs though.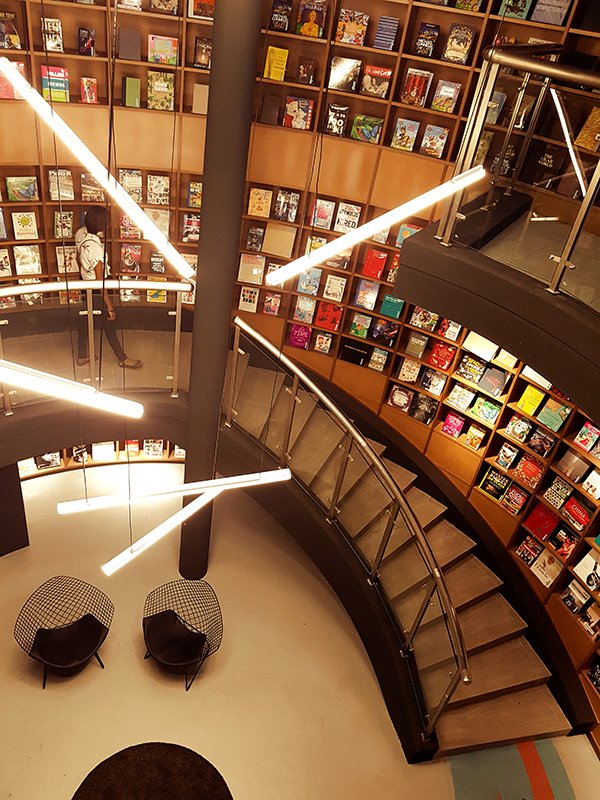 The view looking down from the ground floor. Let's look up again from the outside in the next photo.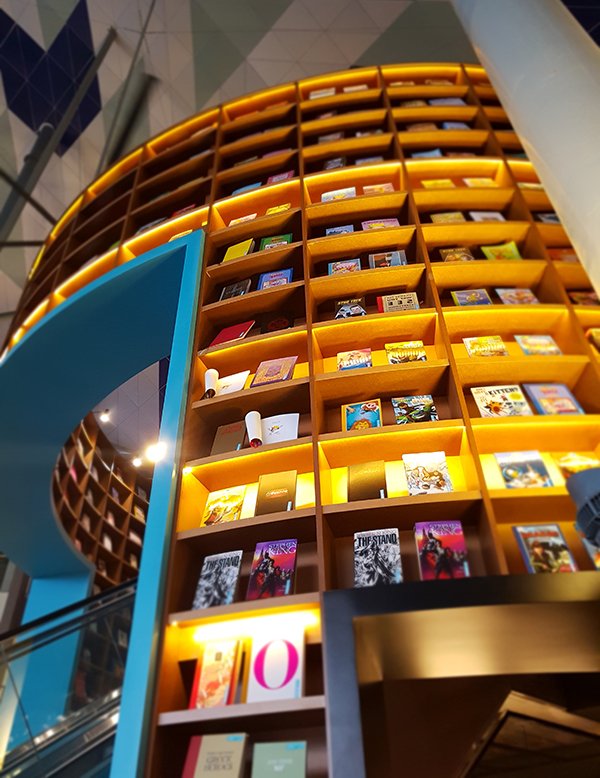 The last view of the day, from the back of this bookstore! This one looks like a spaceship!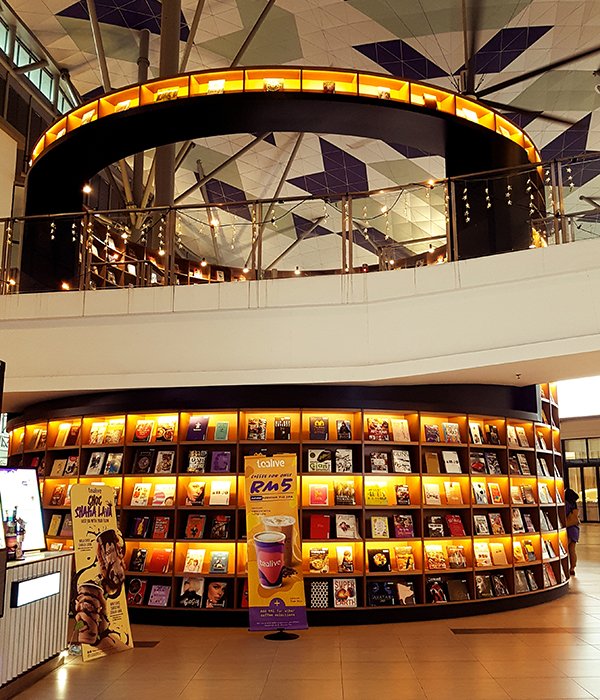 I haven't really had a proper walk in this bookstore yet, as normally I will take hours and hours to finish one shop. Next time I will bring my laptop and write my post here.
Thanks for joining me on this walk, see you in my next post!

All photos were taken with my Samsung Galaxy S& Edge phone camera.
!steemitworldmap 3.105674 lat 101.468867 long BookXcess d3scr

Thank you for stopping by, this is a place where I can share the things I enjoy in life, art, gardening, nature, foods. This is why my divider above are filled with all the different kind of icons that I love doing. I hope you enjoy my post so far, leave me a comment if you like.
谢谢您的到访,这里是个我可以分享关于我所喜爱的生活,包括艺术,园艺,大自然,食物等等的地方。 这就是为什么我上面的页脚全都是我喜欢做的不同类型的图标。 我希望您喜欢我的帖子,如果您喜欢,不妨留下您的评语。
Proud Member of: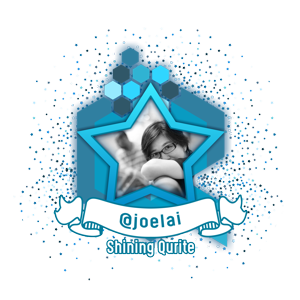 Proud curator and editor of #cn-malaysia