I would really like to thanks dear @tattoodjay and @elizacheng contest by Wednesday Walk and Make me Smile Challenge. Then i would like to take this opportunity because i see a lot of things in my short walk everyday but today i am sharing pretty nature with livelihood process street sellers of my area of the cloudy day.
I went to buy some medicine of my father -in-law because he is ill. Then i watched the sky was cloudy and nature looked more beautiful. After that i decided to go outdoors. That time i had enjoyed along atmosphere of my area. Every people was busy for their own work. I am also so. But i notice some people can not maintain rules of Corona virus (COVID-19) especially the unconscious rickshaw drivers and street sellers. I believe everything is good like before and have a enjoyable Wednesday walk for everyone.
Some street sellers were sitting to cover their products for rain. Their livelihood is very hard in every situation but they are struggle for their life everyday.
Finally rain is coming and i am happy to touch the raindrops. Rain wet lots of flower leaves and these looked more pretty in my eyes.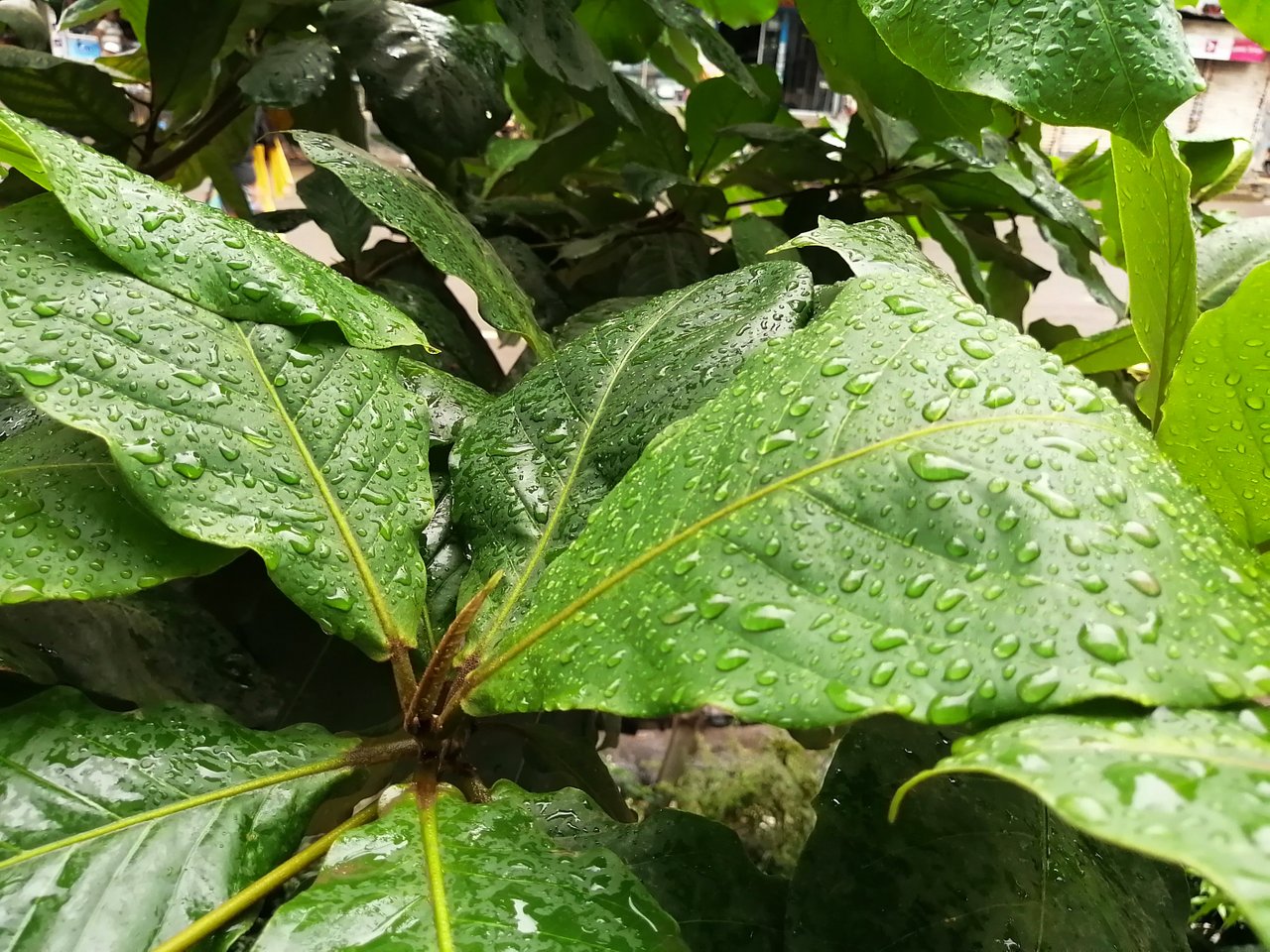 Especially i thanks respectable @tattoodjay, @c0ff33a, @ace108 and @adalger, lovely @dswigle and @melinda010100 for their nice contest and support to encourage me. And all other friends too.
Thanks for receiving the time to check out my post and your valuable time. Please upvote, comment, resteem and follow me if you like to view more content like this.
@kamrunnahar