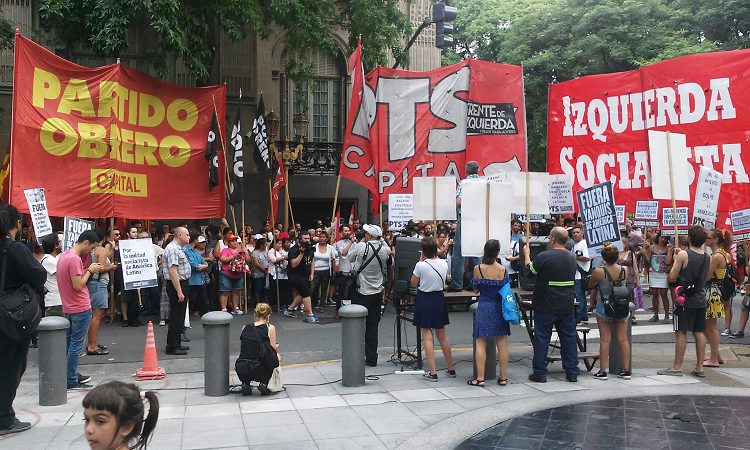 Another Day In The Big City
I was out walking yesterday afternoon and came across this demonstration by a group of Leftist political parties, against US intervention in Venezuela. Yellow on red is Workers' Party, next to that the big one that says PTS is the Socialist Worker's Party, the furled one you can barely see is FIT, Frente de la Izquierda y de los Trabajadores, and the last one is the Socialist Left. The sign in the foreground, with white letters on black says "Yankees get out of Latin America". Fairly standard stuff for Argentina, but there is zero hostility toward individual Americans such as myself, only toward the US government and corporations.
It's worth noting that the largest of these parties, the FIT, reliably pulls 4% of the popular vote, occasionally rising to 6-8% in special circumstances, but always single digits. The others are fringe groups, and never get even 1% of the popular vote. In other words they are, in coldly practical terms, politically irrelevant.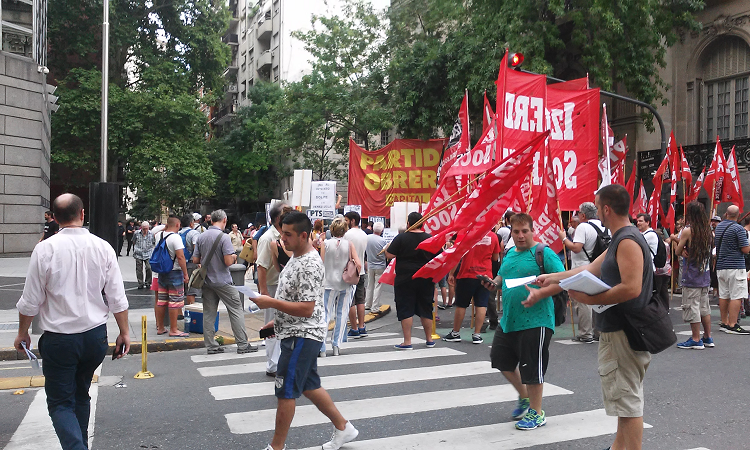 Same Demo from a different angle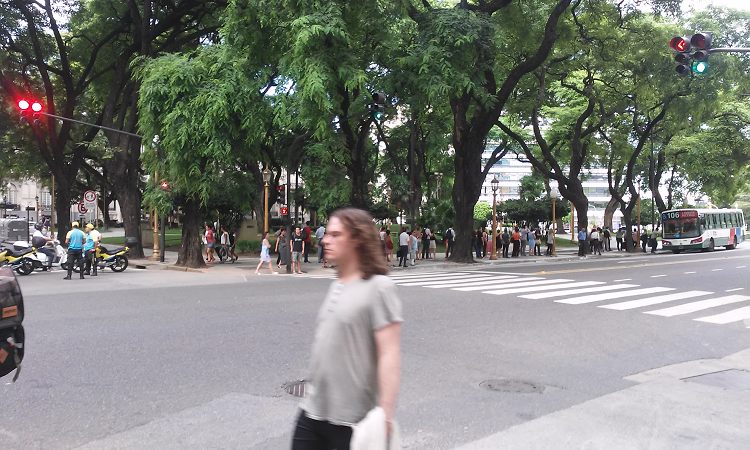 End of the block, with two bored moto cops blocking the way to prevent angry motorists from running over the demonstrators, and a block-long line of people in front of the park, all waiting for the bus to take them home. Sorry about that guy in the foreground. It was afternoon rush hour, and both vehicular & pedestrian traffic were heavy. Best I could do.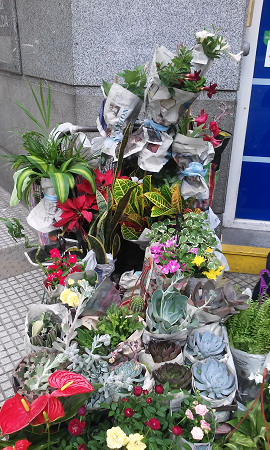 Behind me as I took the previous photo was an indigenous lady, wearily squatting on the corner with her barrow of flowers, hoping for a few sales and being ignored by the passersby. She asked not to be photographed, so she's out of the frame to the right.