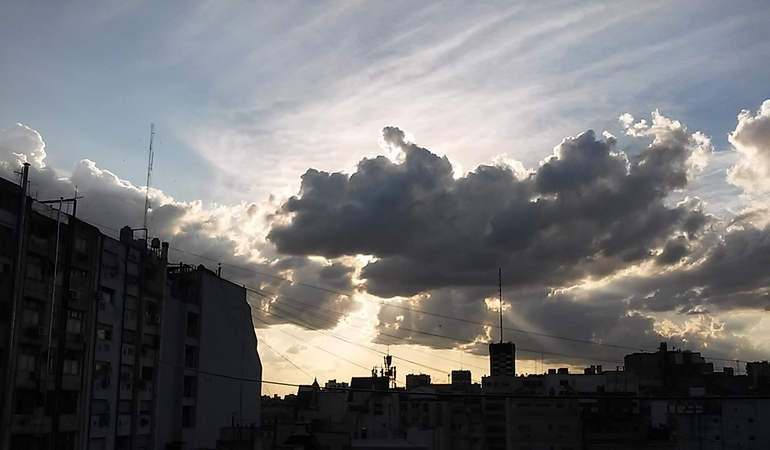 Buenos Aires From Above
This city at street level can be oppressive. Especially here in the downtown area, it's like living in a series of concrete canyons; one sees only a narrow strip of sky, hemmed in by towering buildings that shut out the sky. But up on the roof it's a different world.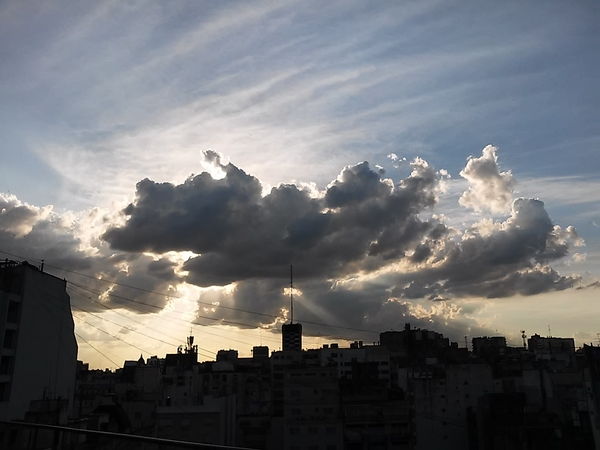 You can see things that are completely hidden from street level view.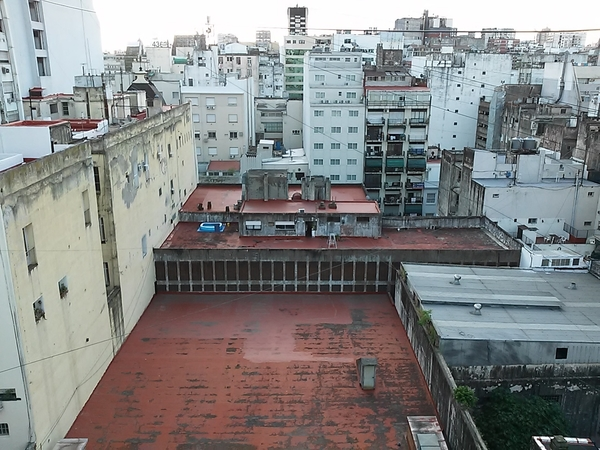 Almost every building has a little apartment up on the top level, usually set back from the edge so it's completely invisible from below.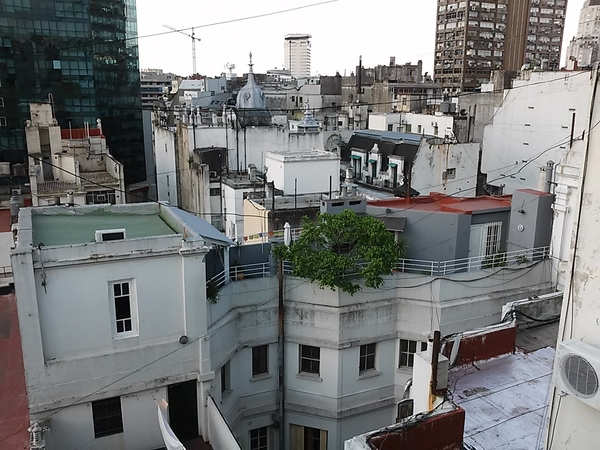 The pic below shows an extreme example, with three separate levels of little dwellings up on the top, each set back from the one below.
And above it all towers this obscene glass monstrosity...