Walk Wednesday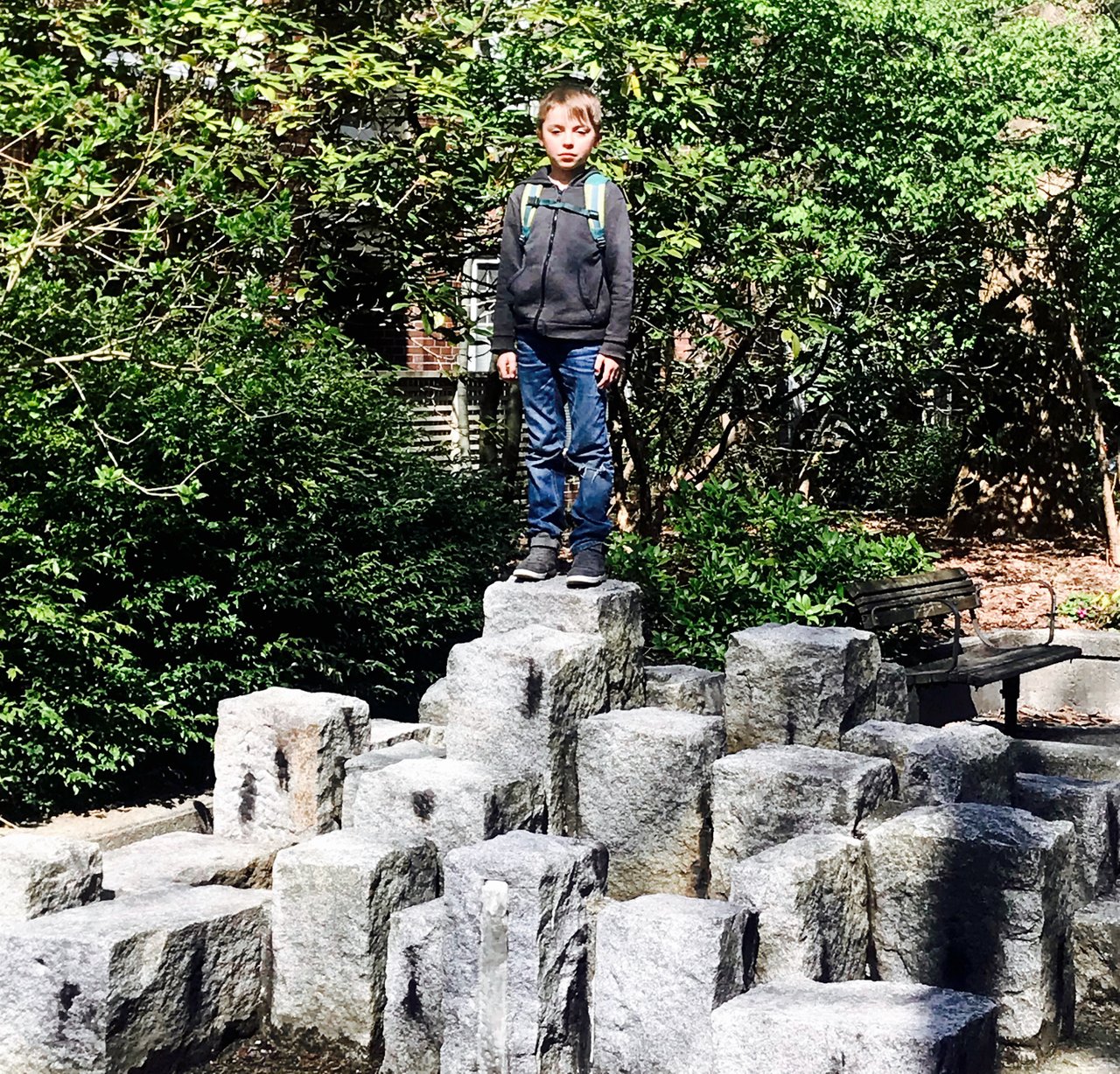 Hi, steemians! I am Worldschoolerboy and this is my first steemitpost. My mom is friends with @tattoodjay and we thought his wednesdaywalk was a good place to start. Here I am pretending to be a statue standing on a fountain. Hours of fun.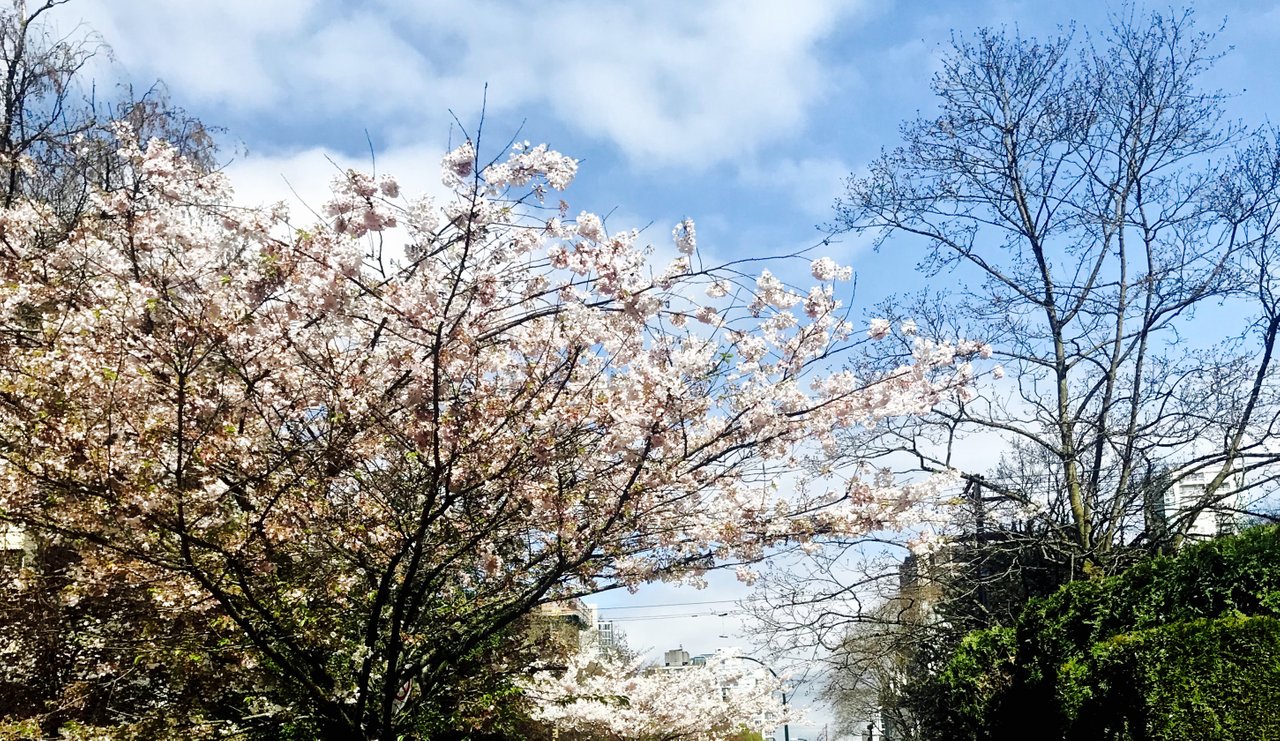 This a cherry blossom tree. It was making pink snow and it smelled good. The sidewalk and the road was covered in petals. It is a special time of year.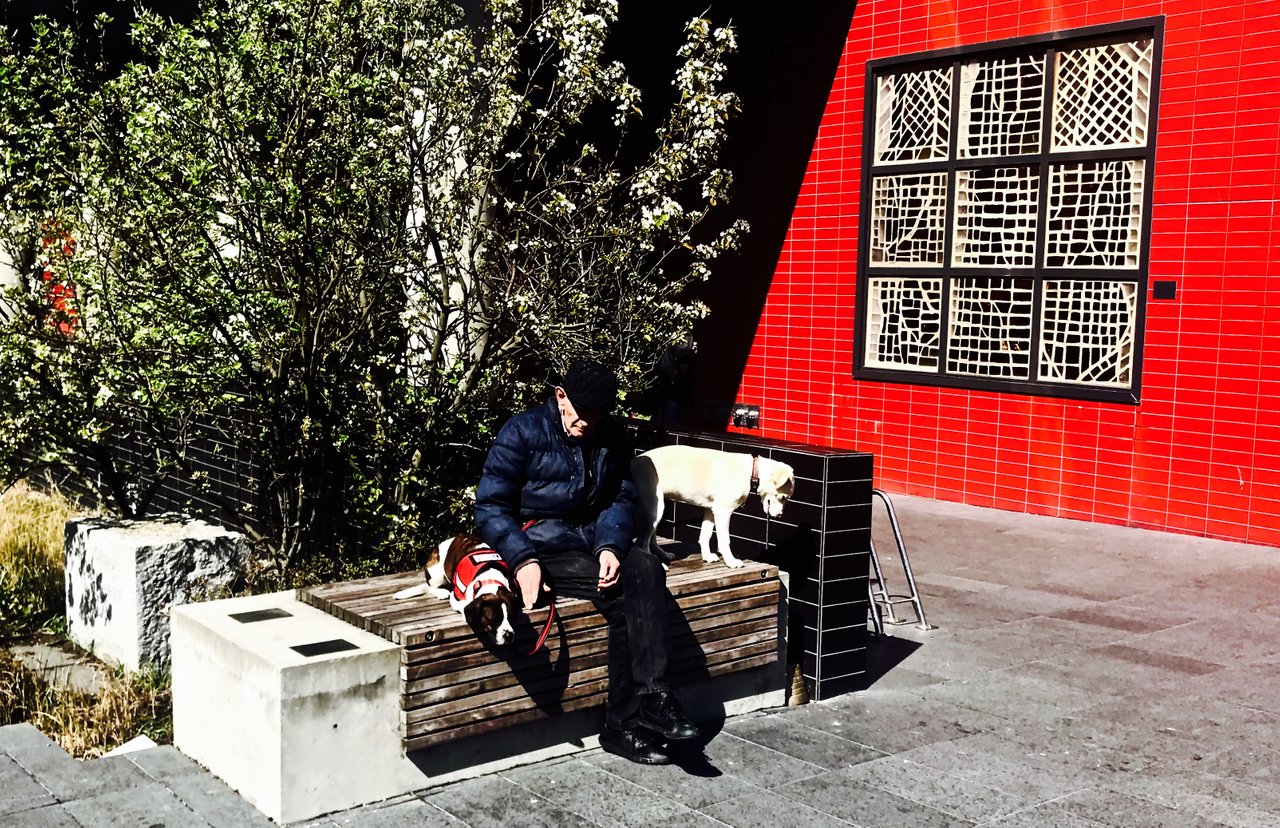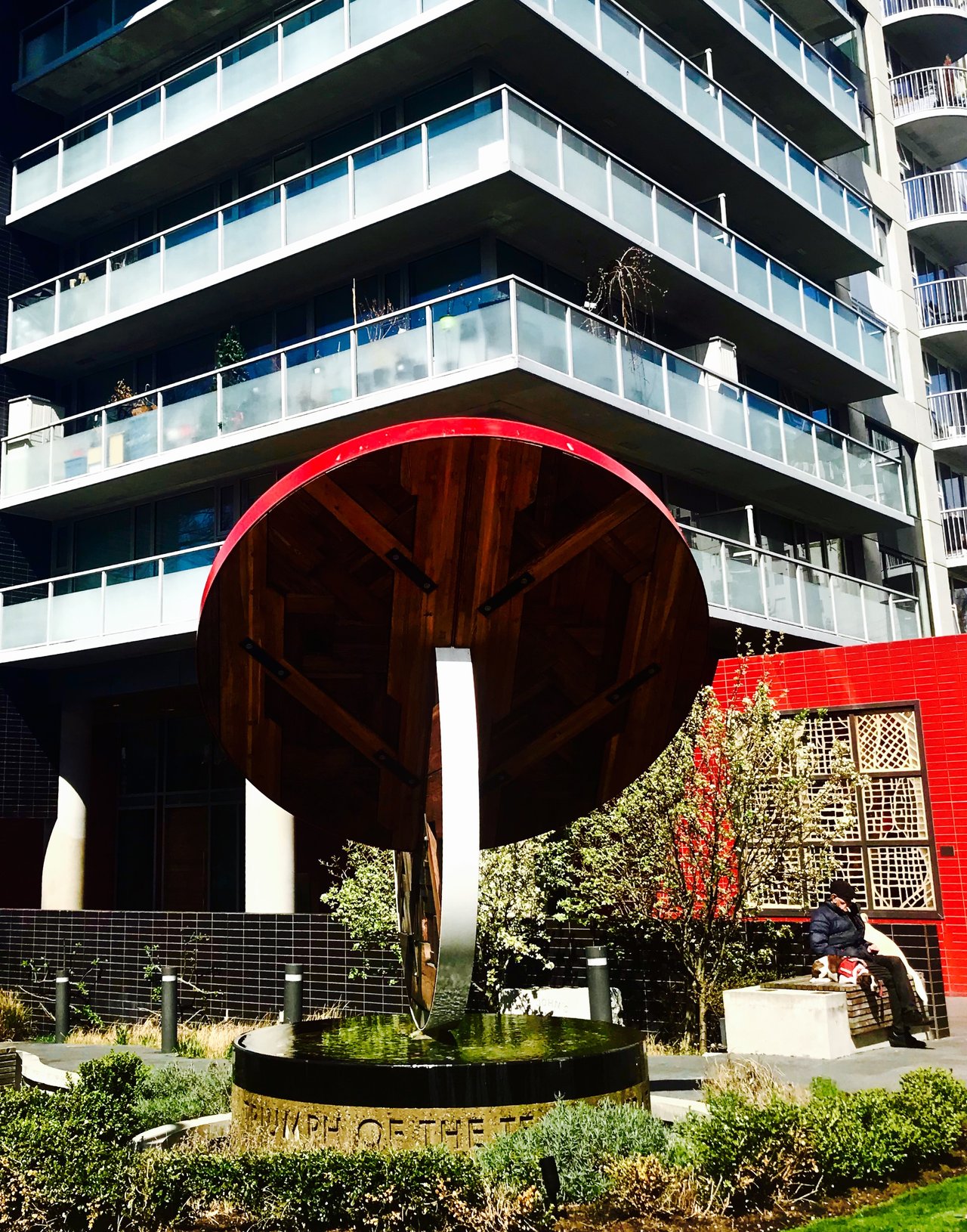 There are a lot of dogs in my neighbourhood. These two were getting some sun and rest with their owner. I think stern words may have been spoken. I hope they can work it out.
This is a place in Vancouver where there used to be a church. They took down the church but left the stained-glass window. Then they built high-rise apartments. There are a lot of tall buildings in Vancouver. Most are condos.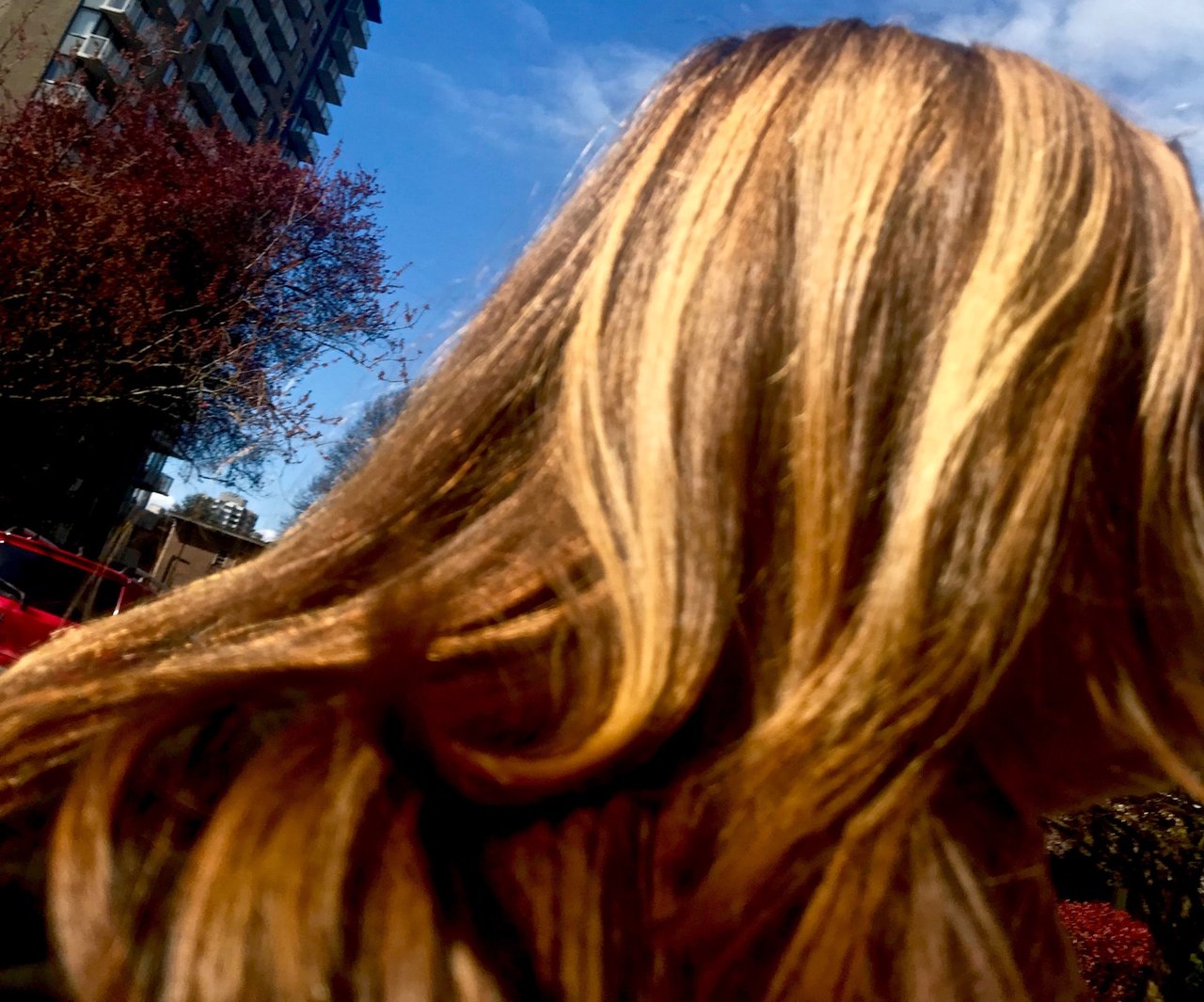 No, this is not a picture of Cousin It but my mom from behind. She didn't know I took the picture until she saw it on the roll. We took our walk together.

...
All pictures were taken and edited by me and my mom.