The cultivation of cannabis has grown rapidly in Thailand. For this purpose, the country's largest lot of 12,000 cannabis sprouts was planted in the medical greenhouse of Maejo University in Chiang Mai. Maejo University is considered the first industrial medical cannabis production facility in the ASEAN region.
They were planted with the goal of producing one million bottles of five milliliters of cannabis oil for patients in need by next February (2010).
A special planting ceremony took place yesterday (21 September) on the 907 Rai large organic farm in Maejo University of Chiang Mai.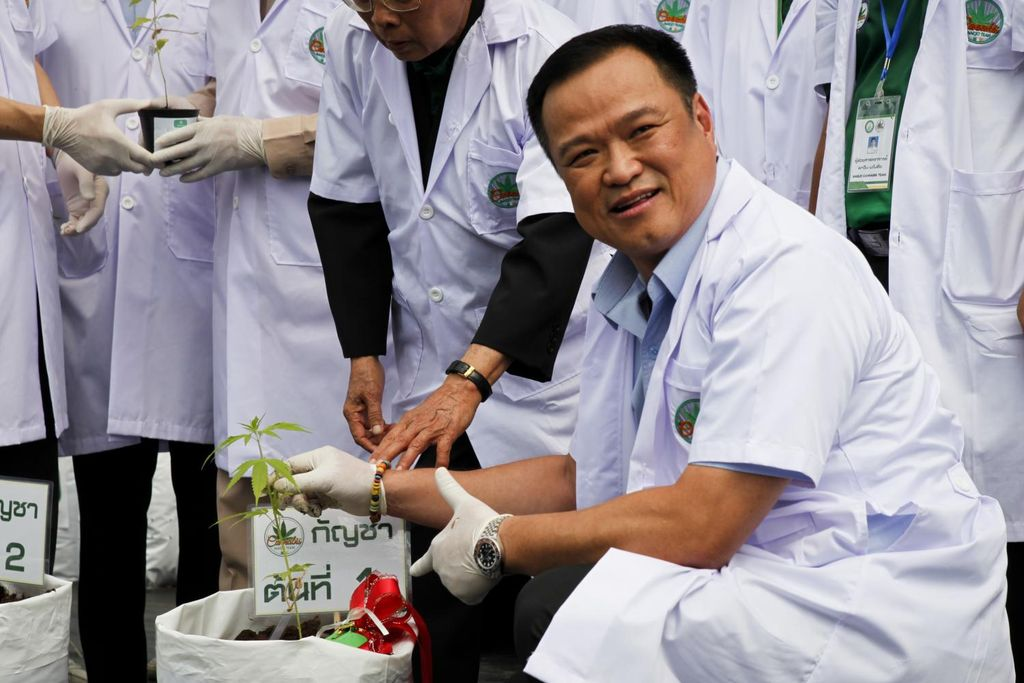 High-ranking officials from the Ministry of Health, the university's executive team, the provincial governor and local administrative organizations attended the event.
Deputy Prime Minister and Minister of Health Anutin Charnvirakul planted the first shoot in the 3,040-square-meter greenhouse, where the harvest is grown using purely organic methods.
The facility is kept under high security as cannabis is still technically considered a narcotic.
However, a recent law revision now allows cannabis to be grown and prescribed for medical use. The cultivation of plants can only be carried out legally by state recognized bodies.
"These are historic first steps in helping people grow six cannabis trees in their homes. The university will be a center where ordinary people can learn how to grow and grow good quality cannabis. Cannabis is not a topic of politics. Cannabis is a product that can benefit people's health. In the near future, families can plant it in the backyard like any other herb, "said Health Minister Anutin.
Maejo University, the Department of Medical Service and the Government Pharmaceutical Organization (GPO) signed a Memorandum of Understanding on the development of cannabis plantations, including the development of local medical strains, in June 2019, for which the Department donated 12,000 seeds ,
In the meantime, the university's drug agency issued a plantation license for cannabis cultivation in its greenhouse in September.
From these seeds, 2.4 tonnes of dried cannabis flowers are to be obtained by February next year.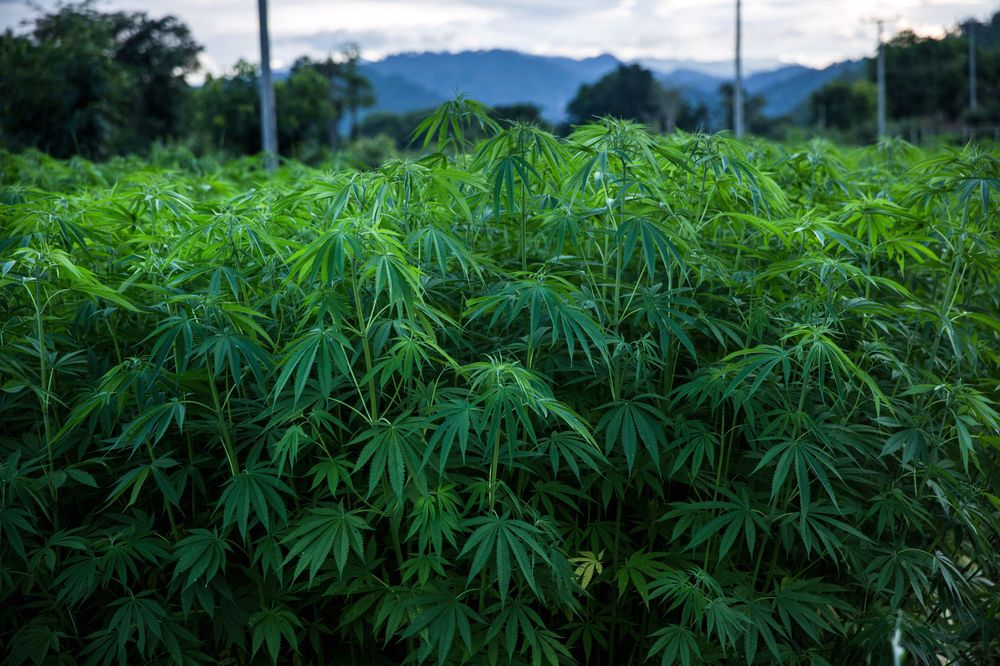 The medicinal grade crop will later be forwarded to the GPO cannabis oil production unit, where it will be pressed to five thousand liters.
This will be provided to physicians to prescribe to patients who have qualified for treatment.
Arnat Tancho, director of the Maejo Natural Farming Research and Development Center, who is also the manager of the cannabis project, said the facility has the ability to produce a medicinal grade crop, as the area has previously only been used for organic farming , So far no fertilizers containing heavy metals or other toxic elements have been used in the area under cultivation, he added.
He added that the plantation also uses smart technology to control temperature, moisture content and light for best results.
He also said that the university developed a local strain from the north for medical purposes and called it "Issara 01", which means "independence" to inspire researchers to develop more indigenous cannabis strains and not depend on foreign varieties, added the university.
In addition, the Maejo University also wants to develop its own variety "Maejo 01", which will soon be launched on the market.
The university has developed a roadmap for its plan to develop six other local cannabis strains for prescription drugs, each with a different CBD / THC ratio for different treatment purposes.
The current Issara 01 crop will have the same ratio of CBD and THC that is currently needed most for medical treatment.
"If the plantation license is approved, we plan to expand cannabis cultivation to outdoor areas, which is likely to be appropriate for the local varieties found in many parts of the country," Arnat said.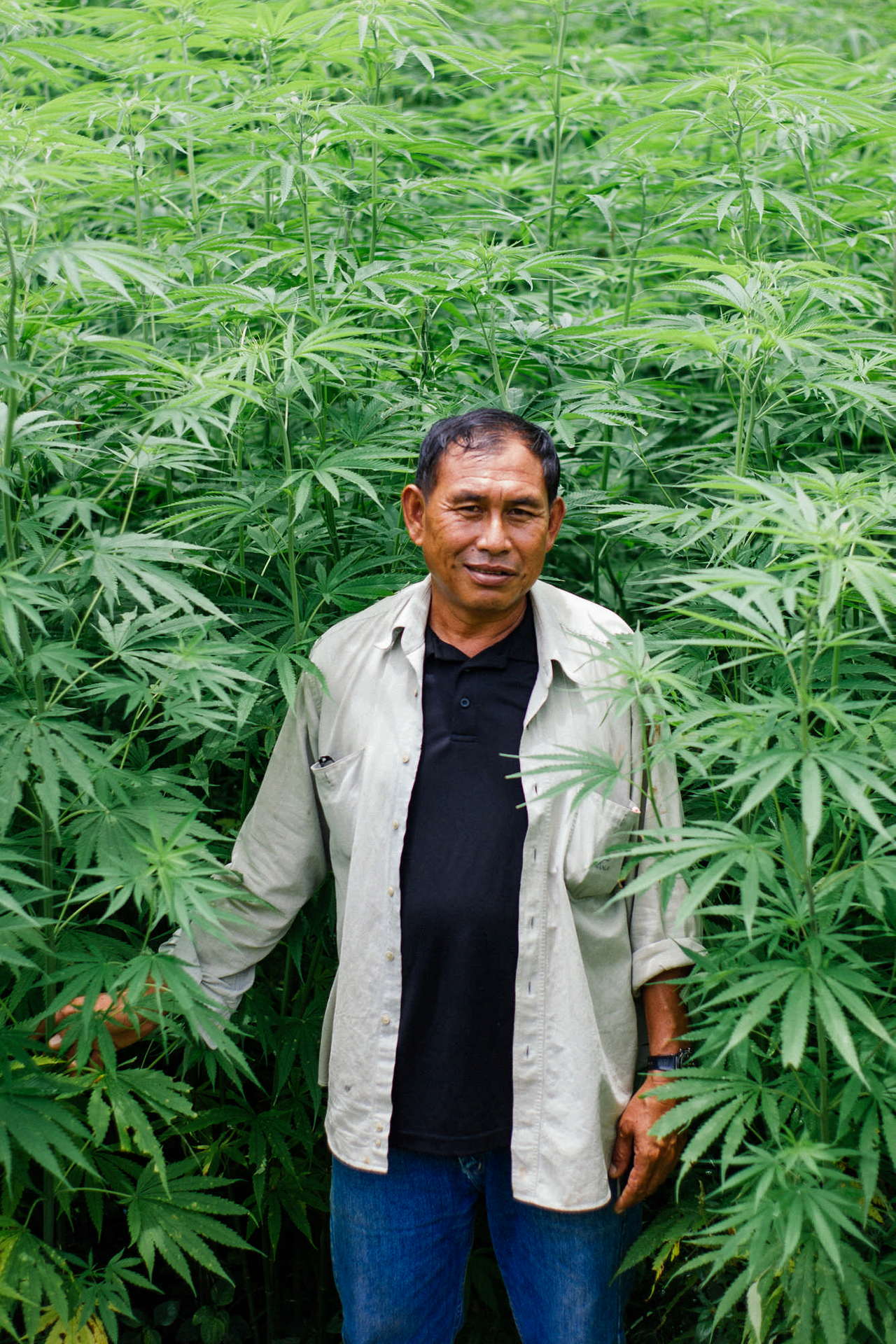 "We will also continue our research and development to find the perfect strains for specific medical treatments," he added.
The Thai Food and Drug Administration's decision to allow cannabis oil for prescription was received by doctors with cautious optimism.
However, the first phase of GPO cannabis oil production in June - July resulted in a harvest with a higher THC content than CBD, which has a higher potential for side effects in patients with diabetes t brings.
Regarding these cases, Mr. Anutin said that more clinical trials on the various strains and conditions are underway, but the drug is currently safe to prescribe.
The head of the medical service, Somsak Akasin, said first results of the medical use of cannabis in Thailand, which began a month ago on August 20, show that cancer patients have a better quality of life than the effects of their chemo taking by taking cannabis oil mitigated.
Half of the children with epilepsy who took the drug responded well to treatment, he added.
Sources: hanfjournal, chiangmaycitylife, bangkokpost, thailandtip