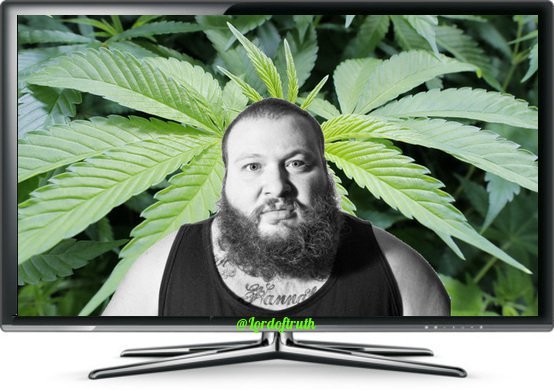 He cites as major influences fellow American rappers Kool G Rap, Nas, Cam'ron, Mobb Deep, UGK and the Wu-Tang Clan. Other artists include Michael Jackson, Carlos Santana, Queen as well as Albanian wedding singers. He is Mr. Bronson, who frequently raps about food in his songs, and reportedly arrested for smoking #Weed on stage.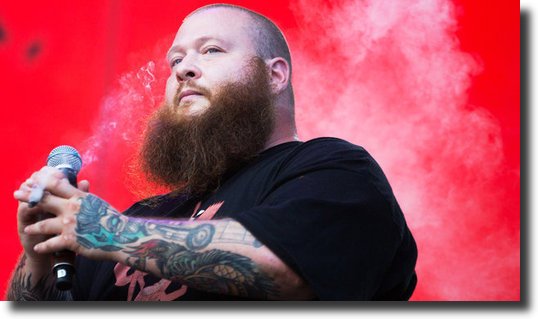 Mr. Bronson (Born December 2, 1983)
---
---
His name is Ariyan Arslani better known by the stage name Action Bronson. He was born in Flushing, Queens, New York, to an Albanian Muslim father and an American Jewish mother. He growing up he had been raised in his father's Muslim tradition. He attended Bayside High School (Queens), in Bayside, Queens and graduated in 2002.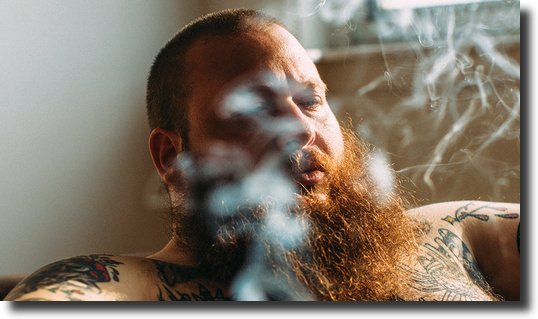 Before embarking on a career as a rapper, which was originally just a hobby, Bronson was a Gourmet Chef in New York City. He wrote his own online cooking show "Action in the Kitchen". After breaking his leg, he concentrated solely on his music career.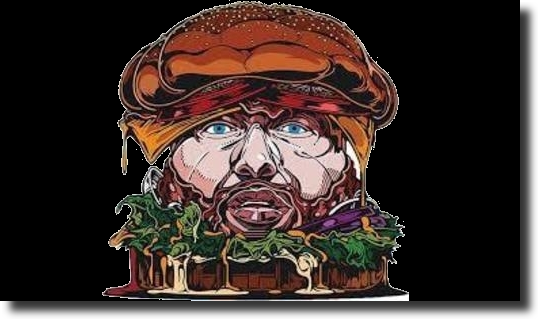 The American rapper, writer, chef, and talk show host signed to Warner Bros. Records, but was later moved to Atlantic Records' imprint, Vice Records. He starred in two television shows which aired on the Viceland channel: the food travel show Fuck, That's Delicious, and a nightly food talk show, The Untitled Action Bronson Show. He also starred in the Comedy Documentary series "Action Bronson & Friends Watch Ancient Aliens".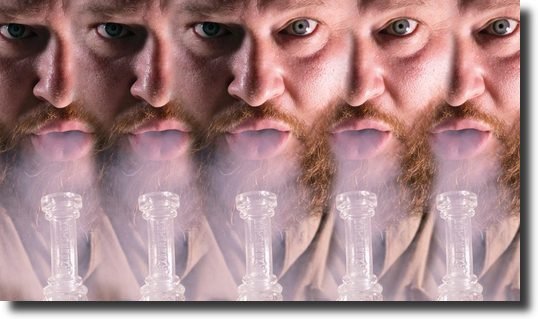 Action Bronson & Friends Watch Ancient Aliens
---
---
"Action Bronson and Friends Watch Ancient Aliens" is a comedy-documentary series hosted by Mr. Bronson. It was produced by Viceland and aired in 2016. On June 4, 2019, the series was revived and renewed for the second season which was aired on August 5, 2019 ! It is pretty funny show, they depict the Ancient Aliens Show From A Baked Person's Perspective in an entertaining way.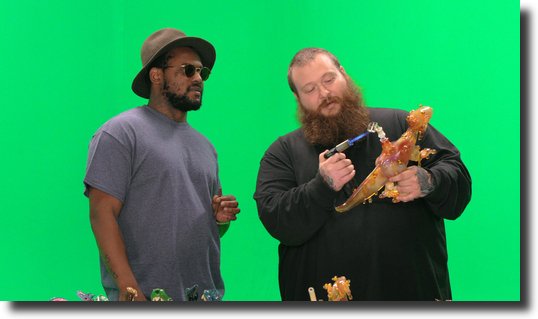 S1.E1 / Dinosaurs / The stoners theorize that dinosaurs were selectively killed off by Ancient Aliens!
The rapper Blends two things, the hit History series Ancient Aliens and Smoking Weed. The show focuses on rapper action sitting on a couch, smoking #Marijuana with his friends, and watching the TV show Ancient Aliens. Bronson is most often accompanied by music producers The Alchemist & Knxwledge, his cousin Big Body Bes, and various guest stars, including musicians, actors, and other associates of his.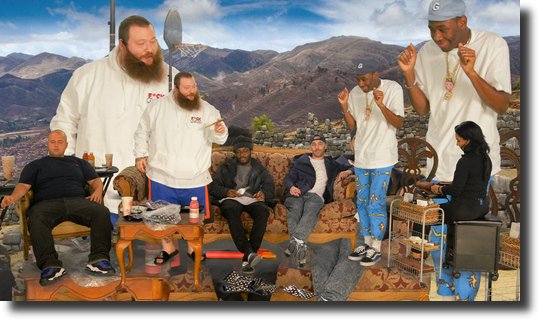 S1.E3 / Unexplained StructuresJuly / The stoners consider historic ruins and structures around the world that humans possibly could not have made !
According to producers Jordan Kinley & Hannah Gregg, the show was conceived as a way to address disgruntled viewers of H2, the network that formerly aired Ancient Aliens before being replaced by Viceland on cable carriers in the United States.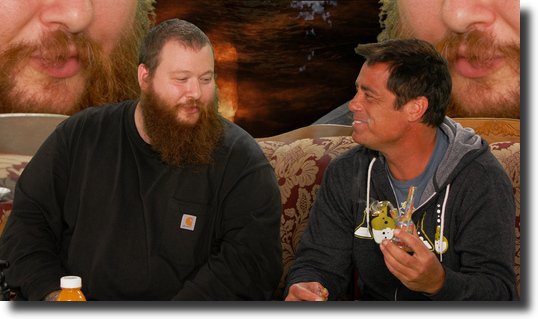 S1.E7 / Mysterious Places / They learn that Aliens may have known about the locations of some of the world's most mysterious phenomena !
The show is notable for its use of greenscreen. The participants watch Ancient Aliens on a monitor while the show is greenscreened behind them. Objects float around in the background while the guests smoke in the foreground. The original Ancient Aliens show supports the ancient astronauts theory popularized by author Erich von Däniken.
Action Bronson / Ancient Aliens / Season 2 Trailer
Check the above season 2 Trailer and do not forget the second season was aired on August 5, 2019. So if you like to enjoy #THCreativity by Mr. Bronson visit

Action Bronson and Friends Watch Ancient Aliens !

The Pharaoh's Curse / August 5, 2019
The Replicants / August 6, 2019
The Sentinels / August 7, 2019
Alien Architects / August 8, 2019


References & Photos / Wikipedia / Action Bronson Watch Ancient Aliens / Vice / Heavy /