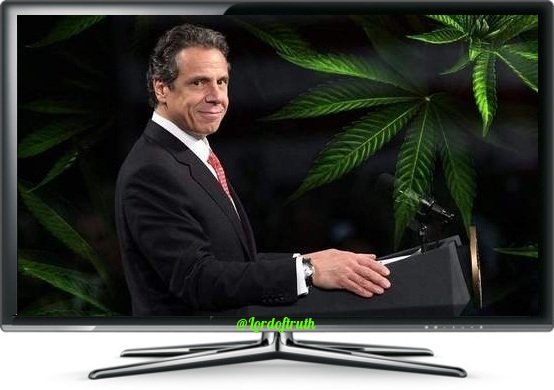 Mr. Cuomo, the politician, author, and lawyer who was elected to the same position his late father, Mario Cuomo, when he was asked if he had ever smoked #Weed, he said he smoked #Pot when he was younger, and he added:
In no way do I suggest that any young people should do any experimentation whatsoever.
The 56th Governor of New York since 2011, the member of the Democratic Party Andrew Mark Cuomo (Born December 6, 1957), Changed His Position on #Marijuana. He Signed on July 2019 legislation (S.6579A/A.8420) further decriminalizing marijuana use in New York State. He said:
Communities of color have been disproportionately impacted by laws governing marijuana for far too long, and today we are ending this injustice once and for all.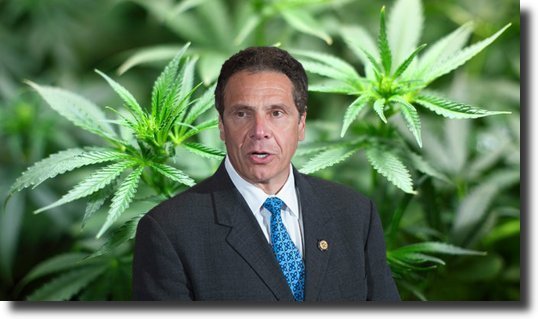 Mr. Cuomo / Between 2002 & 2019
---
On August 2002; He admited to marijuana use. Mr. Cuomo said:
I tried marijuana in my youth.
On October 2010; He came out against medical marijuana, a week before his election as governor. Mr. Cuomo said:
The dangers of medical marijuana outweigh the benefits.
On July 2011; He told reporters he's studying the issue of medical marijuana. Mr. Cuomo said:
We're talking to both sides of the issue, if you will, and we're reviewing it, but we don't have a final position.
On April 2012; He understood the benefits, but he thinks the risks outweigh the benefits at this point.

On June 2012; He came with Proposal For Reducing The Penalty for public possession of less than 25 grams of marijuana.

On April 2013; He still Opposed to medical marijuana.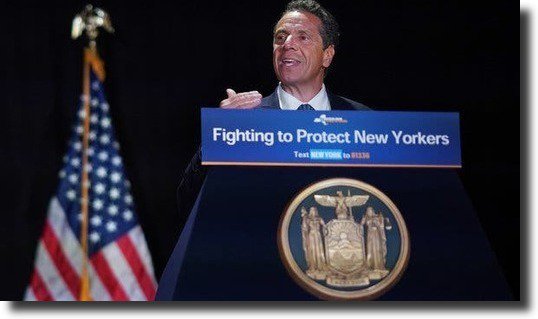 On January 2014; He Reversed his medical marijuana position, and launched a program that would make medical marijuana available on a very limited basis at up to 20 hospitals.

On June 2014; Lawmakers approve a bill creating a broader medical-marijuana program in New York, on Cuomo's insistence.

On February 2017; He called marijuana a "Gateway Drug". Mr. Cuomo said:
I am unconvinced on recreational marijuana, if you choose to use marijuana recreationally, you know the law.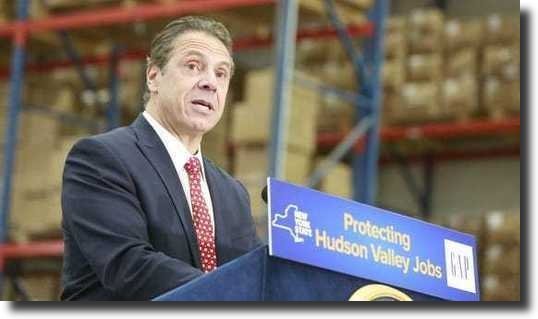 On January 2018; He launched a study of whether it's plausible to legalize marijuana for Recreational Use in New York.

On May 14, 2018; Mr. Cuomo said the marijuana study will be completed within days and the resolution (NY Democratic Party backs legal marijuana) came on May 23, the same day when he was nominated by party delegates for a third term.

On July 13, 2018; The report of Department of Health concluding the benefits outweigh the potential negative impacts of legalizing marijuana for recreational use, was delivered to Mr. Cuomo.

On August 2, 2018; He created a workgroup tasked with crafting legislation to #Legalize and regulated recreational marijuana in New York.

On December 17, 2018; He offered his most-forceful support for marijuana to date. He said:
Let's legalize the adult use of recreational marijuana once and for all.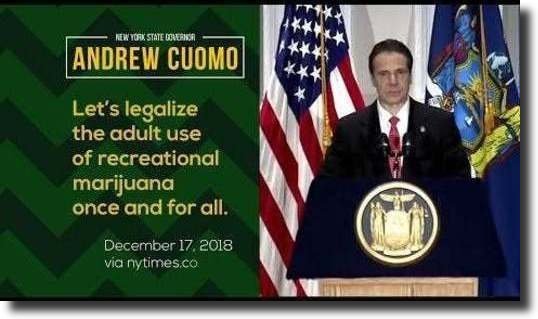 On June, 2019; Mr. Cuomo admitted he doesn't believe there is enough support to pass the measure in the state Senate this year, but advocates aren't giving up hope.