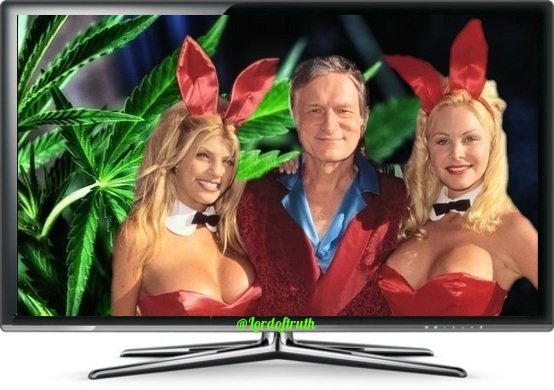 Mr. Hefner was an early financial contributor to the National Organization for the Reform of Marijuana Laws. He was one of the original #Cannabis and civil rights activists in 1971, when he helped provide the initial funding of NORML. The famous bon vivant donated $5,000 to NORML when the organization was first getting off the ground.

As a #Marijuana user himself, he had a Personal Interest in legalizing #Weed, founder and legal counsel Keith Stroup said. Decades later, he continues to support decriminalization. Mr. Hefner said in 2010:
I don't think there's any question that marijuana should be legalized because to not legalize it, we're paying the same price we paid for prohibition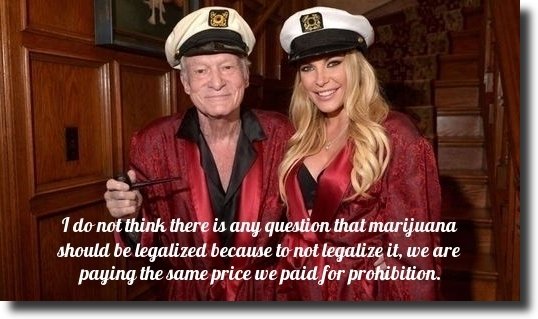 So Who Was Mr. Hefner ?
---
He is Hugh Marston Hefner (April 9, 1926 – September 27, 2017), the political activist in the Democratic Party, the founder and the creative director of Playboy magazine, who promoted a bon vivant lifestyle in his magazine and in the TV shows that he hosted Playboy's Penthouse (1959–1960).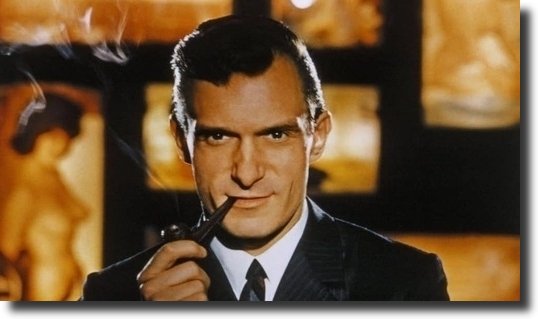 He was an advocate of "Freedom of Expression", for the causes of first amendment rights, animal rescue, and the restoration of the Hollywood Sign. The legendary media mogul and founder of Playboy extended the Playboy Brand into a world network of Playboy Clubs. He resided in luxury mansions where Playboy "Playmates" shared his wild partying life, fueling keen media interest.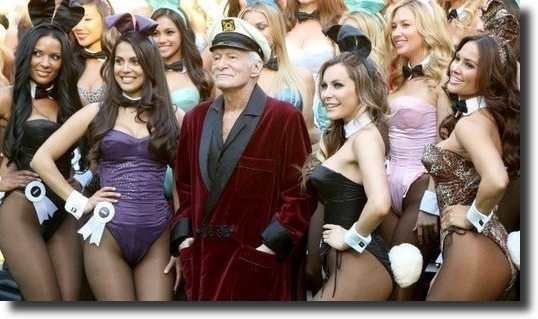 Mr. Hefner / The Pioneer
---
While he was well known for inventing the archetype of modern man and as a figure in the sexual revolution, few know that he also was an Activist For Cannabis ! He was public on his own Cannabis Usage. He announced it to the world in 1980 in Patrick Anderson's book High in America. Hefner said:
Smoking helped put me in touch with the realm of the senses.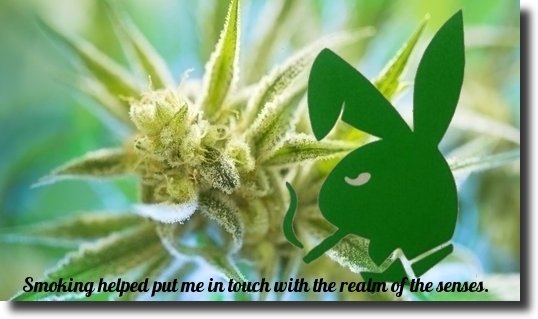 The Controversial Figure in American Culture, helped to define an Iconic Playboy Brand and believed in the rights to sexual freedom, civil rights, privacy and the right to express yourself. It was his habit to Smoke Weed before getting intimate with his girlfriends. He said:
I had a personal interest in the issue, I understood that it should be legal.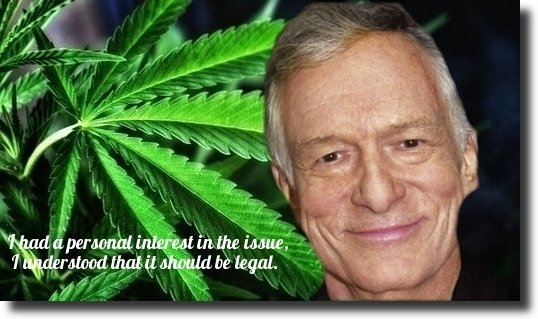 Hugh Hefner will be remembered by all of us in some capacity, but the Marijuana Community can thank him by lighting one up and thanking him for helping to fund NORML. He left an ineradicable impression on the cannabis world long before legalization was even a twinkle in a legislator's eye.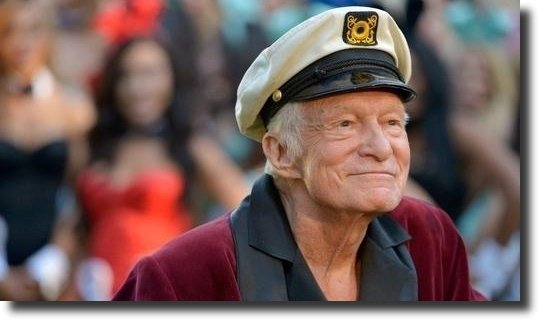 In Fact, were it not for Hugh Hefner, might never have come to exist at all. His influence, and one little grant of $5,000 to a then-unknown organization fighting an unthinkable fight, ultimately shaped the country and the history of cannabis leading up to today.
The Pioneer In The Fight For Legalization

References & Photos / Wikipedia / Norml / Foxnews / Thefreshtoast /