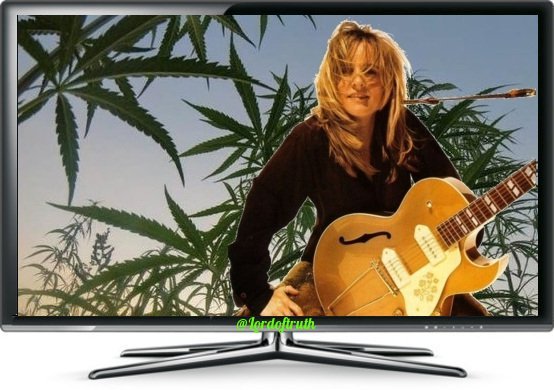 Mrs. Etheridge Released A Statement in 2014 making a plea to New York Gov. Andrew Cuomo to #Legalize cannabis and To stand with patients across New York and pass the Compassionate Care Act without further delay !
A Breast Cancer Survivor herself, she had the opportunity to use medical #Marijuana to soothe the side effects of her treatment. She tried to help others attain the same rights. She even had a booth set up at an Albany Concert to help supporters sign petitions relevant to the cause. In an opinion piece for CNN in August 2013, said about the #Herb:
I have been a medicinal marijuana smoker for nine years now. I find relief from the gastrointestinal effects of the chemo even now. I find it helps with regulating my sleep. I also enjoy it before I watch "Game of Thrones."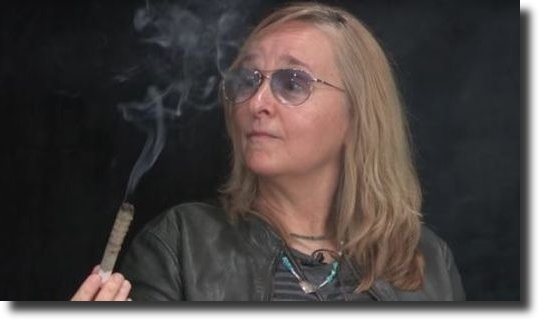 So, Who Is Mrs. Etheridge She ?
---
She is the Grammy-winning singer Melissa Lou Etheridge (Born May 29, 1961), the American singer-songwriter, guitarist, and #Cannabis Activist.
Her self-titled debut album Melissa Etheridge was released in 1988 and became an underground success, and peaked at No. 22 on the Billboard 200, and its lead single, "Bring Me Some Water", garnered Mrs. Etheridge, her first Grammy Award nomination for Best Rock Vocal Performance, Female. In 1993, she won her first Grammy award for her single "Ain't It Heavy" from her third album, Never Enough.
The singer is speaking out in support of Medicinal Cannabis. She is a fierce proponent of marijuana and is very open with her kids about using it. She said:
They completely understand cannabis is medicine.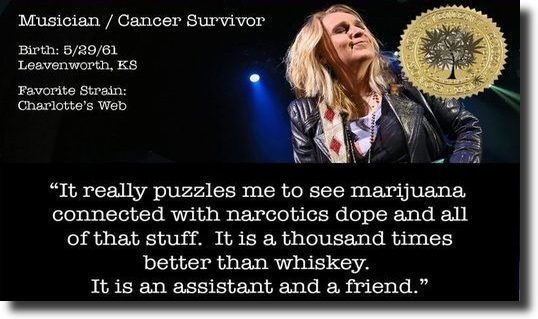 Mrs. Etheridge Between Two Strains / Show
---
The singer, songwriter, guitarist, and marijuana-activist, Melissa Etheridge sitting Between Two Strains promoting the positivity of her new venture into the Cannabis Industry, but with way more weed smoking and marijuana culture.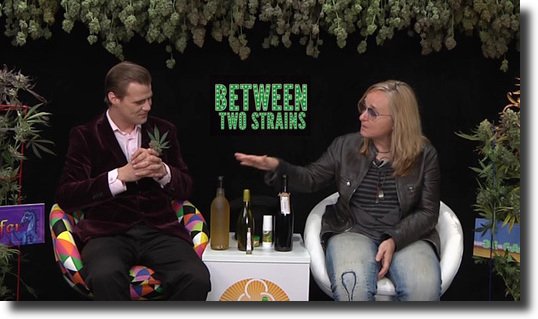 Host, Nikita Lion, joined her to hear how Breast Cancer led her to seek marijuana as a medical alternative to prescription pills. She shared her Cannabis Tincture Wine on the #Show. Yes, wine with weed in it!

Melissa Lou Etheridge & Pot
---
People use marijuana for different reasons, The Rock Star needed it to get her through tough times. She used it every day as it gave her an appetite, so she was able to eat and keep her strength up. It also helped her with the depression, and it eased the gastrointestinal pain.
She believe it is time to shine a light on the old "Reefer Madness" fears, and the legalization of pot is making sense, as it will create a real business form and take the lawlessness out of its sale and distribution. She said:
Let's legitimize cannabis sales so that our youth are as protected from illegal pot. Legitimize the growers so that pot can have regulations and I know I am supporting American businesses and not outlaws when I purchase it.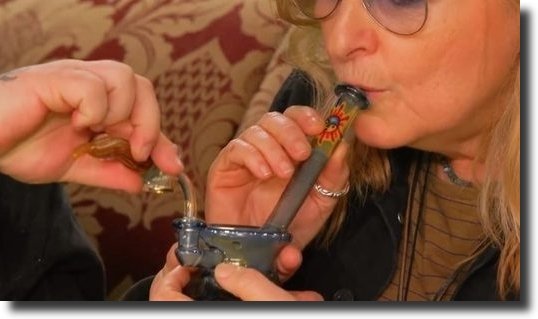 Etheridge Farms Marijuana Products
---
The rock star who has beaten cancer and really believes that cannabis can be the cure for anxiety, pain relief, sleeping and a number of different other ailments, launched Etheridge Farms Marijuana Products. She strongly believes her products can help. She said:
I want it to be more than just a name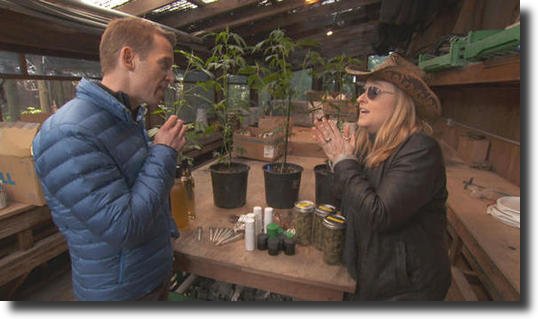 She spoke on January 5, 2018. with CNBC about her active involvement in the legalization, commercialization, cultivation and benefits of medical and Recreational Marijuana in California and other states.