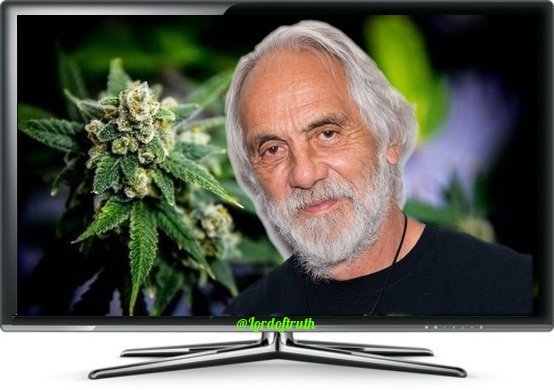 He dropped out of Crescent Heights High School when he was 16 and went on the road, he played guitar to make money, he bought a $500 house and raised his family on $50 a week, as his father had been wounded in World War II. He said:
When I was 17, a jazz musician gave me a Lenny Bruce record and a joint at the same time, and it changed my life.
He said he always knew he'd live to see the Day #Marijuana Legalization Would Be Sweeping America. He knew when he pioneered #Stoner comedy 50 years ago, a time when taunting the establishment with constant reminders that he didn't just play hippie potheads in the movies Could Have Landed Him In Prison.
He knew in 2003 when he was imprisoned for nine months for conspiring to distribute handcrafted artisanal bongs the government declared Drug Paraphernalia. He is The High Priest of Stoner Comedy !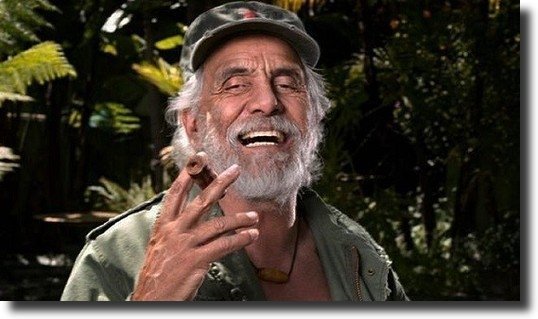 The High Priest of Stoner Comedy
---
He is the #Cannabis rights activist Thomas Bing Kin Chong (Born May 24, 1938), but now looks 50. Is It the Cannabis? One thing hasn't changed for The High Priest of Stoner Comedy since the halcyon days of Cheech & Chong, he still smokes a lot of #Weed.
The comedian Canadian-American actor, writer, director, musician, the well known for his marijuana-themed Cheech & Chong comedy albums, was born at the University of Alberta Hospital in Edmonton, Alberta. His mother was Lorna Jean, a waitress of Scotch-Irish ancestry and his father was Stanley Chong, a Chinese truck driver who immigrated to Canada from China in the 1920s.
The High Priest of Stoner Comedy, who created the classic comedy routine, Let's Make A Dope Deal, is making as much money from the booming marijuana business as he was from all of his Cheech & Chong movies, tours and comedy recordings of the 1970s and '80s.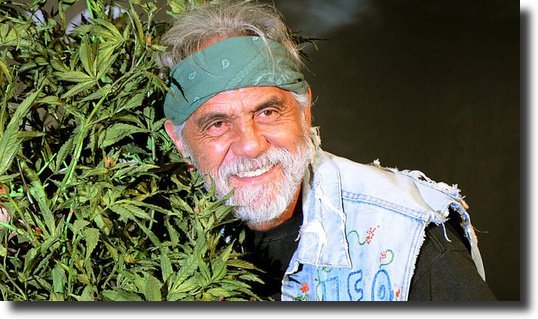 Nice Dreams & Operation Pipe Dreams
---
Chong was the the owner of a business called Nice Dreams, which produced and sold bongs under the name Chong Glass, that was operated by Chong's son, Paris. He was the first of the Operation Pipe Dreams (A larger anti-bong police effort) defendants to plead guilty, and also the first to receive jail time.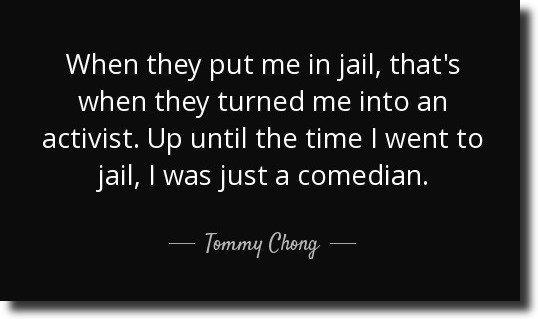 He has launched an appeal, but he remained behind bars and served a nine-month stint in a federal prison. After pleading guilty to a drug charge in 2003, when federal prosecutors linked him to a #Bong company, Nice Dreams, he was forced to quit the weed, during jail time.
He developed prostate cancer while in prison due to "The combination of the stress of going to jail and not having weed." He had surgery to correct that, but his wife encouraged him to start smoking weed every day. He said:
My wife would tell, me, 'Go get stoned,' because I would be uncomfortable and pissed off and I started smoking up quite a bit. I had to cut back on a few things, like sex, but, other than that, I'm good.
When the DEA Is Onto You / Comedy Central Stand-Up
The Godfather of Ganja
---
The High Priest of Stoner Comedy may have served time for bongs / Nice Dreams, but the Legitimate Cannabis Industry opened the doors to make his dream true.
Now, he has his own brand of marijuana, called Chong's Choice, and it comes in edibles, oils and marijuana cigarettes. He is known as The Godfather of Ganja. He has a signature strain, Chong Star, grown and sold exclusively by Marisol Therapeutics in Pueblo. His face and name are even on The Chong Roller, a joint roller made by Futurola out of Amsterdam.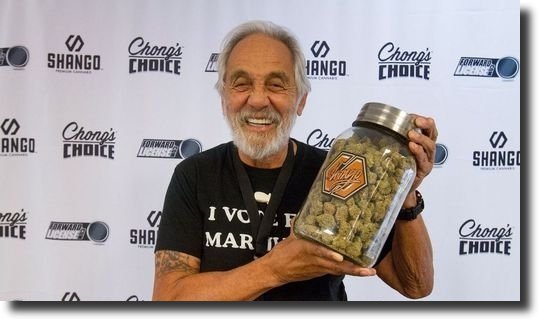 References & Photos / Wikipedia / Pot.tv / Desertsun / Summitdaily /