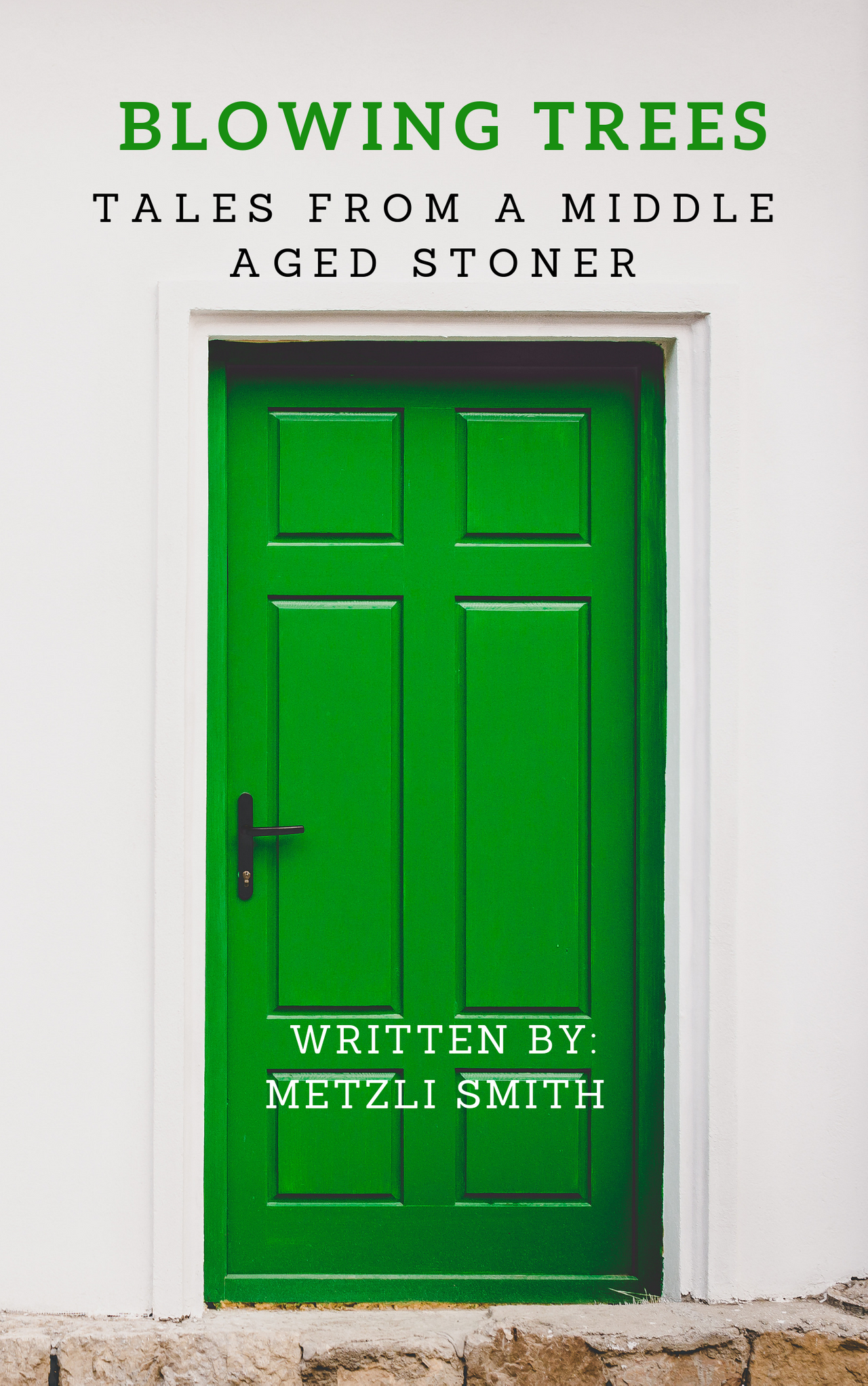 This is the Art Cover for my upcoming self-published novel.
I am so excited to publish it, but so nervous at the same time.
I am thinking of changing the title to something that includes the word "cannabis" or "marijuana" just to make it easier to be found. Still, I haven't quite figured out the marketing, so...
I have been wanting to "make money being me" for a really long time, but have had a very difficult time letting myself be me without judging myself.
I am a mom. A present one too. And I get high.
And mom's aren't supposed to smoke weed or LIKE smoking weed.
Society can make jokes about mom's who drink "me time" (wine) and everybody laughs, they even joke about it on the Disney Channel. Try posting on facebook that you rolled a joint and smoked it after your long day - not acceptable, not ok. Society would rather have you taking pills.
In this Novel I get to play with a character who let herself be judged and who feels a little sketchy about her use, but at the same time, she lets herself use freely anyway and enjoys it.
This is not a character who smoked once or twice or even a full season, this is the story of a lifelong smoker who is still more than just a stoner.
Being a cannabis user does not mean you have to dedicate yourself to the cannabis culture or be a cannabis advocate. Being a cannabis user means you use cannabis.
I am tagging the ccc community today in hopes that they like my novel cover