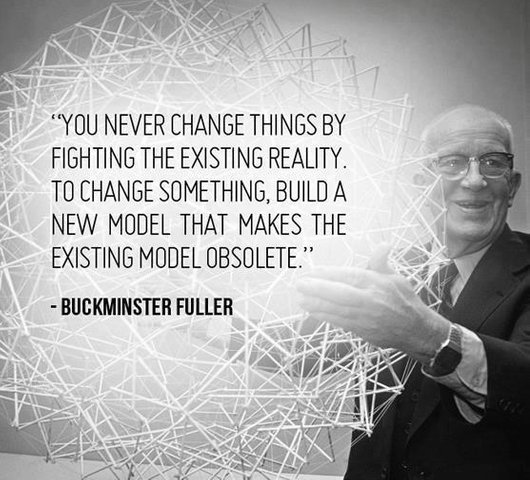 SCOT TRIBES
The SCOT tribes are an amazing development for steem in my opinion. Let me tell you why.

Maybe the upcoming fork will help with the broken distribution and lack of personal engagement, maybe it won't. Maybe that's what it's intended to do, maybe it's not. I'm skeptical. You could say I'm always skeptical. Maybe I'm a skeptic 🤨 My dad taught me to question everything, especially authority.
One thing I know for sure is that the tribes have done more to promote real human engagement and the equitable distribution of steem than I could have ever imagined.
I'm only speaking from my own experience as a member of the steem community.
I joined steem in July 2017 and in my opinion I tried very hard to produce good content and find community. I won the very first #dailydose contest hosted by @inthenow and won one of the first #beersaturday contest hosted by @detlev. I was here for the beginning of the #informationwar and was a strong supporter of the content creators under that tag.
After 10 months of community building and content creation I had acquired around 100 steem organically. At one point my account was worth $900 (we all longing remember those days).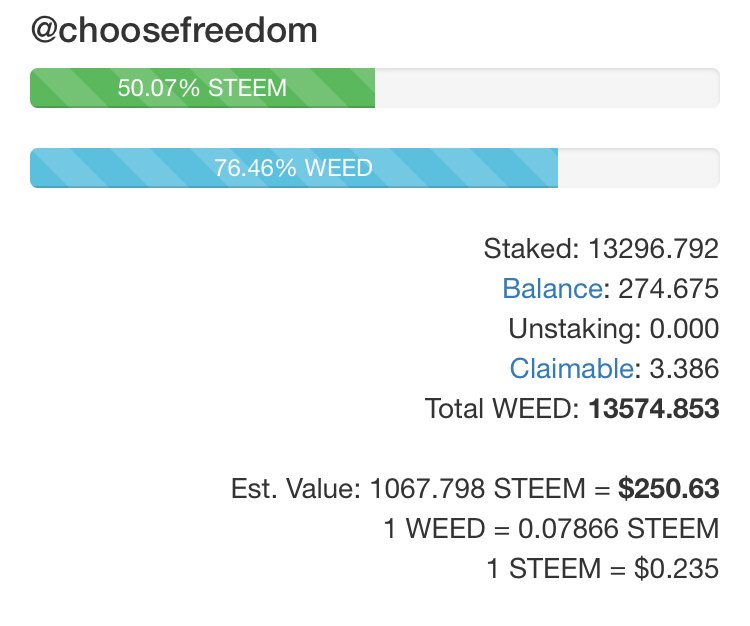 After just three months as a member of the #weedcash tribe I have 1067 steem worth of WEED. Granted that's only $250 but looking at ATH's that's over $9000!
My posts can now get over a hundred votes each and often many sincere comments. I feel like I'm making real friends. It inspires me to produce the best content I can and interact regularly with others. The communities created by the tribe model have flourished and I look forward to becoming an active member of many more tribes in the future.
In writing this I looked back over my content from 2 years ago. I wanted to see if my posts were as thoughtfully created as I remembered. I can say that I could have done more writing in my posts, not that they were devoid of writing. I was new to social media, having never joined Facebook or Twitter, and sharing my life and opinions online, with complete strangers, was intimidating. I've always been a very private, some would claim antisocial, person.
Looking back through my blog, I can say I feel good about all of the content I created and all of the creators that I supported and resteemed. There was even one of yours @jonyoudyer. The one where you burned your Santa Rita OG. It was quite a walk down memory lane and it reminded me of many people that I have lost touch with. I want to reconnect with the people and communities from back then. I've been spending most of my time on the weedcash network since my return to steem after 10 months away.
If you're interested in why I left you can check this post, it was my last: https://steemit.com/introduceyourself/@choosefreedom/arrested-cannabis-prohibition-has-got-to-end
I was flagged for tag abuse. Maybe that's why I feel the way I do about tags and flags 🤔
When I returned to steemit after 10 months it was only to try to promote my new endeavor, a YouTube channel chronicling my life as an expat in Mexico. Despite my 1250 "followers" I received almost no votes or comments on most of my content. It was discouraging. There was so much more real engagement back before I left. I see how it's hard for new users to feel welcome and appreciated.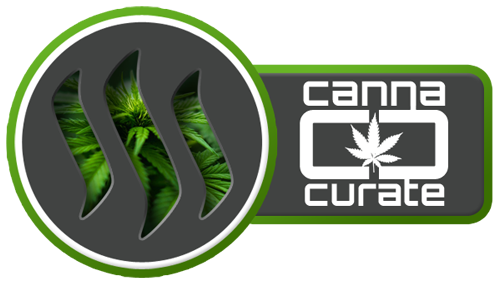 While trying to reconnect with some of my friends from before I left I found @canna-curate and through @futuremind's post there I found out about smoke.io. I was intrigued and signed up. I received an overwhelming amount of support on my introductory post and felt a real community.
Then came #weedcash and I (along with many others) started sharing cannabis content on the steem blockchain. I've met so many wonderful Steemians through the growing cannabis community and I find myself hoping to be able to buy more steempower so I can support and join some of their other projects and tribes.
I have a new found hope for the steem blockchain and it's bright future as a global tokenized ecosystem. Thank you to all of the dedicated people who continue to move this blockchain towards its fullest potential.
If you're still reading, thank you. This was only supposed to be a short post about how much steem I had been able to earn in a short time thanks to the SCOT tribes concept. #growyourown #knowyourfarmer ✌️ 💚 & #FTP