Temple Flo is about to hit the streets, a very limited exclusive, One-Time-Only release. ETA 01 March 2020.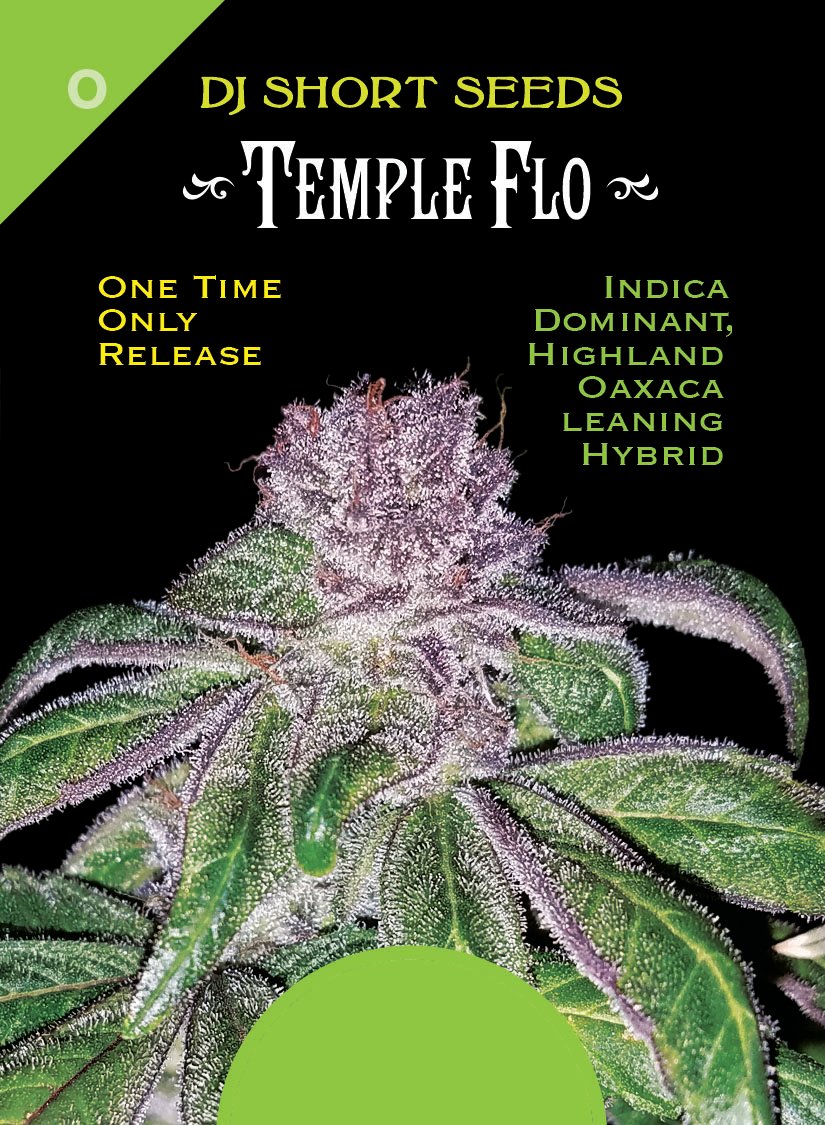 Parents: One male and one female each from the 'TF/TF' line of 1995. A True Forward Filial Cross of the 'TF/TF' line
Temple Flo is a very Highland-Oaxaca leaning hybrid in both growth structure and overall finished effect.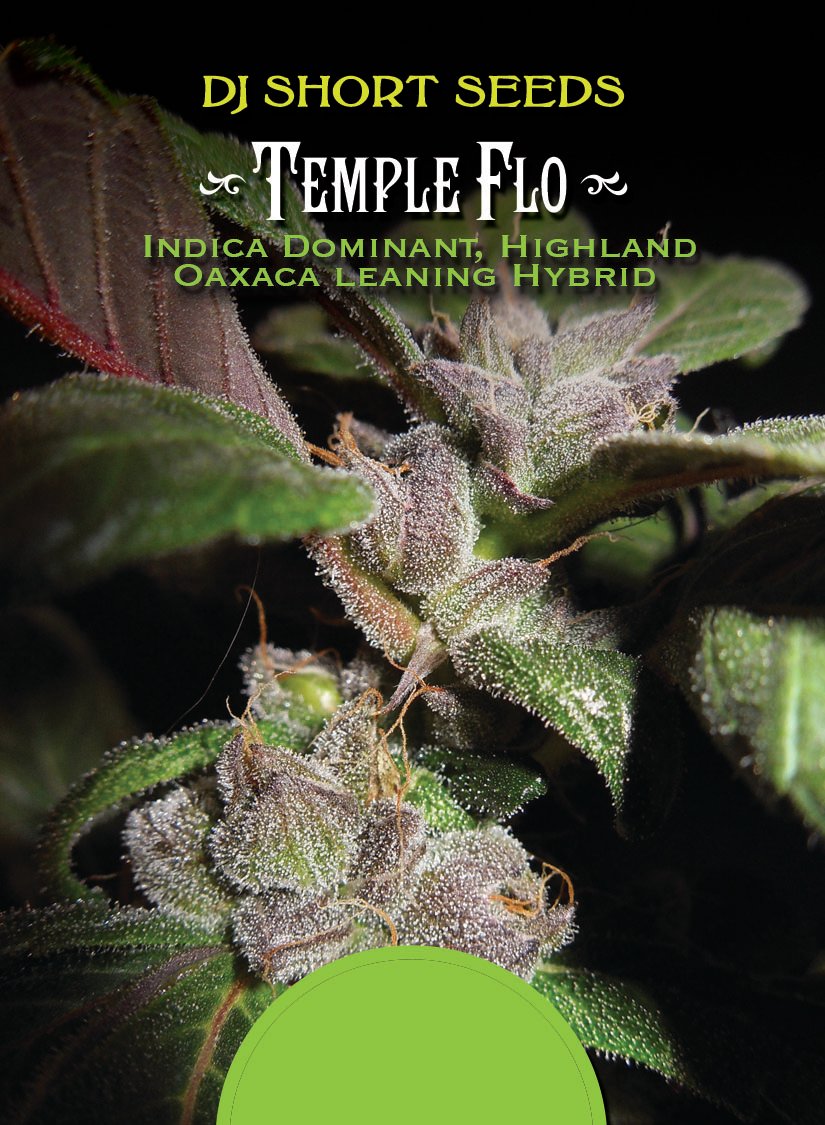 She is one of the main building blocks of the Flo line. A taller, more solid branching structure supports heavy nugs of green/purple goodness. The 'Christmas tree-like' structure produces tight clusters of small-calyx buds with a subtle to strong aroma of earthen-floral, temple-ball hashish flavor. The effect is more heady, focused motivational, and not so much body, yet relaxing, with a long lasting (2 to 3 hours) high. An excellent selection to cross in a more heady effect to another more-body variety. Plus, the opportunity to find some true homozygous recessives in this lot is more highly probable.
Key words: Highland-Oaxaca leaning hybrid, Earthen-Floral, Heady, Motivational, Focused, Temple-Ball, Homozygous Recessives.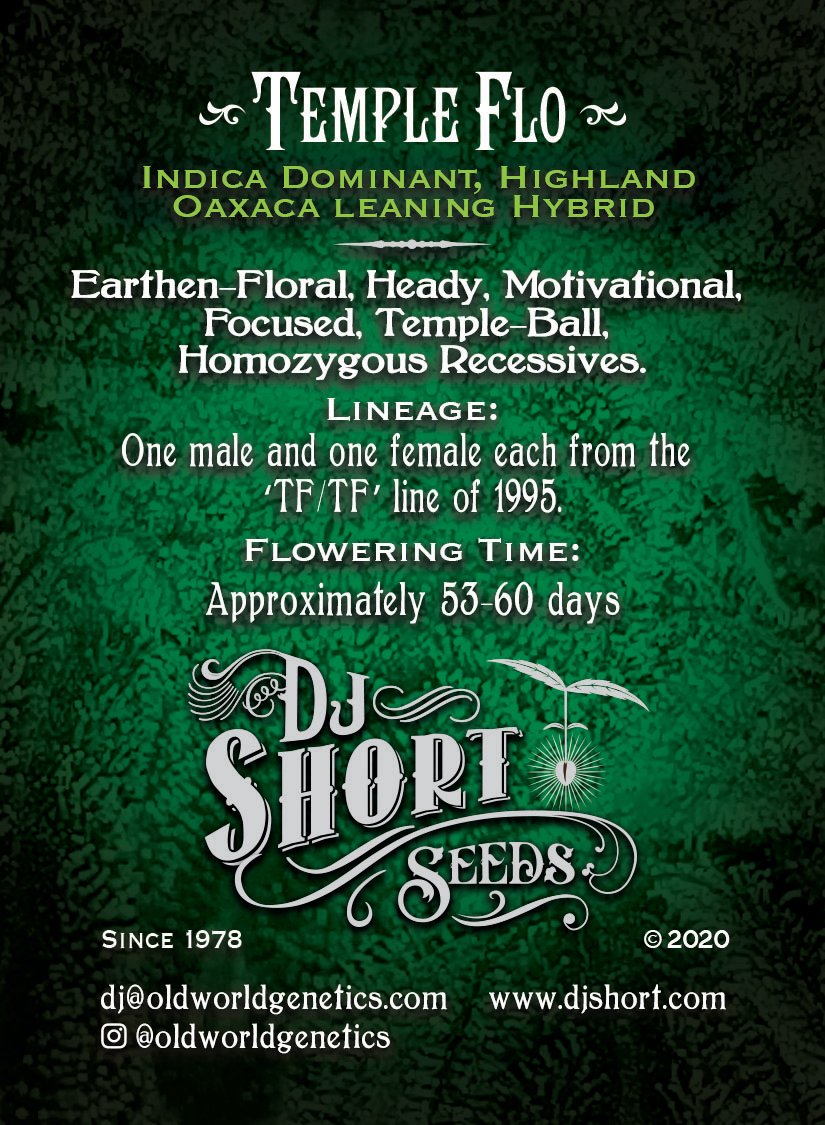 Thank you and Enjoy!