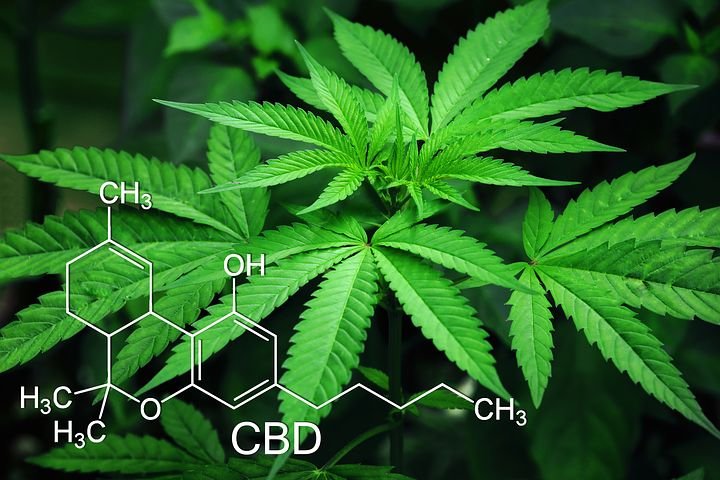 Source: pixabay
See Anvisa's proposal for regulation of cannabis for medicinal use in Brazil.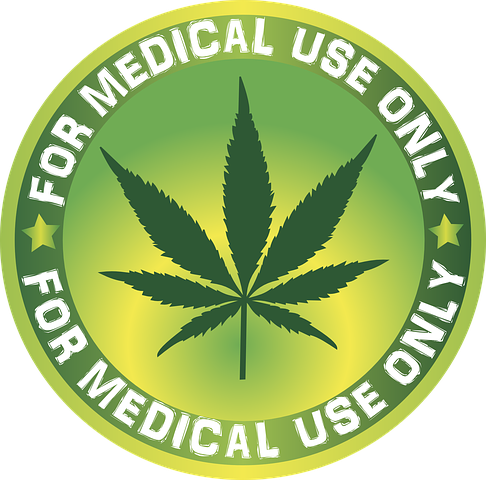 Source: pixabay
How does it work today in Brazil?
The production or commercialization of the marijuana plant (cannabis spp.) In Brazil is prohibited. Anvisa only authorizes the importation of plants in cases of research or for the pharmaceutical industry.
Is there a production of cannabis-based medicine and its derivatives in Brazil?
There is only one marijuana-based drug that is authorized in the country. Called Mevatyl - and approved in 28 other countries under the name Sativex - it is indicated for people who suffer from spasticity because of multiple sclerosis. The package costs, on average, R $ 2,500.
Is there a home production of cannabis remedies in Brazil?
Today, the legislation prohibits this practice, but patients, associations and some companies in the sector have obtained authorization to plant and produce marijuana and its derivatives in court.
What does Anvisa propose?
The holding of two public consultations to discuss safety and control requirements to allow the cultivation of marijuana for medical and scientific purposes and to evaluate the current requirements for regularization of cannabis spp products. in Brazil.
Is there a legal provision?
The possibility of authorizing cultivation for drug purposes is provided for in the Drugs Law 11,343 of 2006 and in Decree 5,912 / 2006. Brazil is also a signatory to an agreement at the UN in 1961 that already provided for the possibility of planting the plant for medicinal purposes.
Can anyone plant marijuana?
No. The cultivation can only be done by companies or legal entities authorized by Anvisa.
Can cannabis extract patients and associations involved produce?
No. No natural person can produce marijuana even if for medical or research purposes. The associations that want to produce will have to become legal entities and go through the accreditation process at Anvisa.
Does Anvisa's authorization allow licensed companies to produce marijuana for recreational use?
No. Anvisa's proposal is to release production only for medical or scientific purposes.
Besides Anvisa, will the Federal Police be required to release marijuana production?
The company will not have to go to the Federal Police or any security agency to request a special authorization for the production of the cannabis spp. However, Anvisa has informed that it will forward to PF, during the licensing process, an opinion request regarding the security plan of the installation, such as its location. The owners and technical directors of the company will have to file a statement of good criminal record.
Where can marijuana be planted?
Anvisa proposes that production be restricted to closed and controlled environments. It can not be produced in open environments such as farms and greenhouses. The place can not be identified by the placement of signs and signs.
The building will have to have double door system, with automatic closing by interlocking. Walls, vents, doors, ducts and onlays built with durable material. The windows should be sealed with double glazing. It is necessary to maintain the security system 24 hours a day / 7 days a week throughout the production, including all entry points of the perimeter and windows, ducts and openings. The whole environment can only be accessed by biometrics.
In case of violation of the building where the planting will take place, what will the company have to do?
The companies have up to five consecutive days to inform Anvisa of the incident and to report immediately to the police authorities.
Can the plant be sold in natura?
Yes. The plant can be commercialized in natura since it is for research institutions, manufacturers of pharmaceutical inputs and manufacturers of medicines.
Can an ordinary person buy the plant?
No. Individuals and associations that today produce derivatives by judicial authorization will not be able to purchase the plant. In addition, there can be no distributors of marijuana for the pharmaceutical industry. The sale will have to be direct between producer and the authorized sector. Handling pharmacies are also prohibited from receiving the plant and its derivatives.
Who can produce drugs?
Only companies registered with Anvisa for these purposes or that obtain special authorization. Today, ten national and international companies of the sector have already shown interest.
Will you be able to make any kind of medicine?
No. Medicinal products based on cannabis spp., Their derivatives and synthetic analogues whose therapeutic indication is restricted to patients with severe debilitating diseases and / or life threatening and without existing therapeutic alternative in medicine, will be authorized.
Will marijuana cigarettes be available for medical purposes?
No. Only medicinal products in capsule, tablet, powder, liquid, solution or suspension
Will there be control over the sale of cannabis-based drugs?
Yes. The remedies will have controls like the present ones, which may be just the presentation of revenue to purchase, to the more restrictive sales that need registration and retention of revenue.
When taking the drug, will the patient have the same symptoms as those who smoke marijuana?
No. By-products withdrawn from cannabis for the production of medicinal products do not have psychotropic principles.
For which treatments can marijuana drugs be used?
The best known in the world is for epilepsy. For 40 years now there has been production of medicines and the use of the plant for this purpose in other countries of the world like Israel. Current medications also work in the treatment of autism, chronic pain, Parkinson's disease and some cancers.
The decision of Tuesday, 11, allows the production of marijuana in the country automatically?
No. After the public consultation, Anvisa technicians will evaluate the suggestions and decide whether or not to accept the contributions on the text and bring the debate back to the meeting of directors, to then vote the new rules on the sector.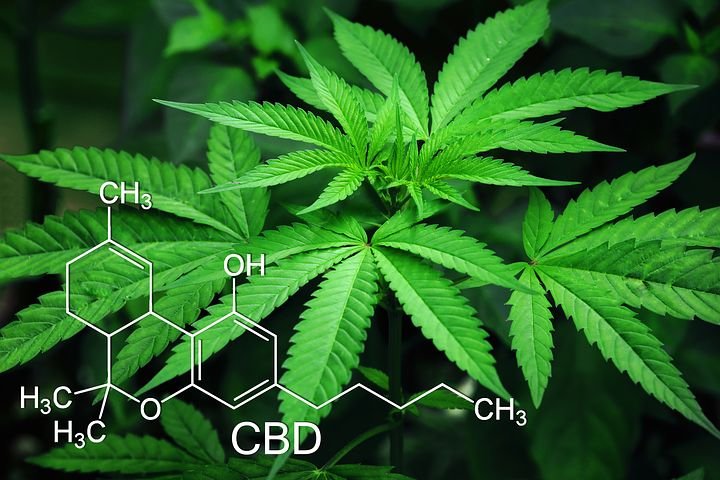 Source: pixabay
Veja a proposta da Anvisa para regulamentação da cannabis para uso medicinal no Brasil.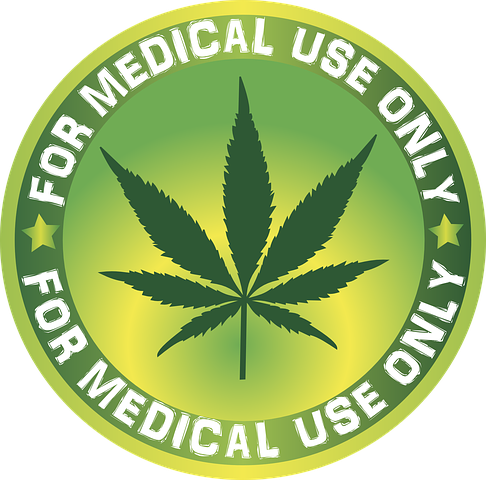 Source: pixabay
Como funciona hoje no Brasil?
É proibida a produção ou comercialização da planta de maconha (cannabis spp.) no País. A Anvisa só autoriza a importação da plantas em casos de pesquisas ou para indústria farmacêutica.
Existe produção de remédio à base de cannabis spp e de seus derivados no Brasil?
Há apenas um remédio à base de maconha que tem a produção autorizada no País. Chamado de Mevatyl - e aprovado em outras 28 nações com o nome de Sativex -, o medicamento é indicado para quem sofre de espasticidade por causa da esclerose múltipla. A embalagem custa, em média, R$ 2,5 mil.
Existe produção caseira de remédios à base de cannabis no Brasil?
Hoje, a legislação proíbe essa prática, mas pacientes, associações e alguns empresas do setor conseguiram autorização de plantio e produção da maconha e de seus derivados na Justiça.
O que a Anvisa propõe?
A realização de duas consultas públicas para discutir os requisitos de segurança e controle para permitir o cultivo da maconha para fins medicinais e científicos e para avaliar os requisitos atuais para regularização dos produtos à base de cannabis spp. no Brasil.
Existe previsão legal?
A possibilidade de autorizar o cultivo para fins de medicamento está prevista na Lei de Drogas nº 11.343 de 2006 e no decreto 5.912/2006. O Brasil também é signatário de um acordo na ONU de 1961 que já previa a possibilidade da implantação da produção da planta para fins medicinais.
Qualquer pessoa vai poder plantar maconha?
Não. O cultivo só pode ser feito por empresas ou pessoas jurídicas autorizadas pela Anvisa.
Pacientes e associações ligadas à produção do extrato de cannabis poderão produzir?
Não. Nenhuma pessoa física poderá produzir maconha mesmo que para fins medicinais ou pesquisa. As associações que quiserem produzir terão que se transformar em pessoas jurídicas e passar por todo o processo de credenciamento na Anvisa.
A autorização da Anvisa permite as empresas licenciadas a produção de maconha para uso recreativo?
Não. A proposta da Anvisa é liberar a produção apenas para fins medicinais ou científicos.
Além da Anvisa, será necessária a autorização da Polícia Federal para liberar a produção da maconha?
A empresa não terá que ir à Polícia Federal ou qualquer órgão de segurança para pedir uma autorização especial para a produção da planta da cannabis spp. Contudo, a Anvisa informou que vai encaminhar à PF, durante o processo de licenciamento, um pedido de parecer quanto ao plano de segurança da instalação, como sua localização. Os proprietários e os diretores técnicos da empresa terão que apresentar declaração de bons antecedentes criminais.
Onde poderá ser plantada a maconha?
A Anvisa propõe que a produção fique restrita a ambientes fechados e controlados. Não poderá ser produzida em ambientes abertos como fazendas e estufas. O local não pode ser identificado com a colocação de placas e letreiros.
O prédio terá que ter sistema de dupla porta, com fechamento automático por intertravamento. As paredes, aberturas, portas, dutos e repasses construídos com material resistente. As janelas devem ser lacradas com vidros duplos de segurança. É necessário a manutenção do sistema de segurança 24 horas por dia / 7 dias na semana em toda produção, incluindo todos os pontos de entrada do perímetro e janelas, dutos e aberturas. Todo o ambiente só poderá ser acessado por biometria.
Em caso de violação do prédio onde ocorrerá o plantio, o que a empresa terá que fazer?
As empresas têm até cinco dias corridos para informar a Anvisa sobre o incidente e comunicar imediatamente às autoridades policiais.
A planta poderá ser vendida in natura?
Sim. A planta poderá ser comercializada in natura desde que para instituições de pesquisa, fabricantes de insumos farmacêuticos e fabricantes de medicamentos.
Pessoa comum poderá comprar a planta?
Não. Pessoas físicas e associações que hoje produzem derivados por autorização judicial não poderão comprar a planta. Além disso, não poderá haver distribuidoras de maconha para a indústria farmacêutica. A venda terá que ser direta entre produtor e o setor autorizado. As farmácias de manipulação também estão proibidas de receber a planta e seus derivados.
Quem pode produzir medicamentos?
Somente empresas registradas na Anvisa para esses fins ou que conseguirem autorização especial. Hoje, dez empresas nacionais e internacionais do setor já mostraram interesse.
Vai poder fazer qualquer tipo de medicamento?
Não. Serão autorizados medicamentos à base de cannabis spp., seus derivados e análogos sintéticos cuja indicação terapêutica seja restrita a pacientes com doenças debilitantes graves e/ou que ameacem a vida e sem alternativa terapêutica existente na medicina.
Vai poder existir cigarro de maconha para fins medicinais?
Não. Será autorizada apenas aos medicamentos nas formas farmacêuticas de cápsula, comprimido, pó, líquido, solução ou suspensão e cuja via de administração seja oral.
Haverá controle da venda de medicamentos à base de cannabis?
Sim. Os remédios terão controles como os atuais podendo ser apenas a apresentação de receita para compra até as vendas mais restritivas que necessitam de cadastro e retenção de receita.
Ao tomar o remédio, o paciente terá os mesmo sintomas de quem fuma maconha?
Não. Os subprodutos retirados da cannabis para a produção dos medicamentos não possuem princípios psicotrópicos.
Para quais tratamentos poderão ser utilizados medicamentos à base de maconha?
O mais conhecido no mundo é para epilepsia. Há 40 anos já há produção de medicamentos e o uso da planta para este fim em outros países do mundo como Israel. Os atuais medicamentos também atuam no tratamento do autismo, dor crônica, doença de Parkinson e alguns tipos de câncer.
A decisão desta terça-feira, 11, permite a produção de maconha no País automaticamente?
Não. Após a consulta pública, os técnicos da Anvisa vão avaliar as sugestões e decidir se vai acolher ou não as contribuições sobre o texto e levar novamente o debate à reunião de diretores, para votar então as novas regras sobre o setor.
Source: http://atarde.uol.com.br/brasil/noticias/2066478-veja-a-proposta-da-anvisa-para-regulamentacao-da-cannabis-para-uso-medicinal

This post was written in, English and Portuguese, please consider using Google Translate or other online translator to help you if you spoke other language.
VOTA AQUI @steemitportugal WITNESS


---
ptgram power: | faça parte | grupos | projetos | membros | | ptg shares | trilha premium | fórum externo | fórum na blockchain | siga: | @brazine | @brazilians | @camoes | @coiotes | @dailycharity | @imagemvirtual | @msp-brasil | @ptgram-power |

---

Gif by @aleister
Know my curation trail project
link-
If you would like to delegate to GRAFFITY HUNTER project by @pataty69 you can do that by clicking on the following links:
10SP-25SP-50SP-100SP-250SP-500SP-1000SP-
Be sure to leave at least 50SP undelegated on your account.