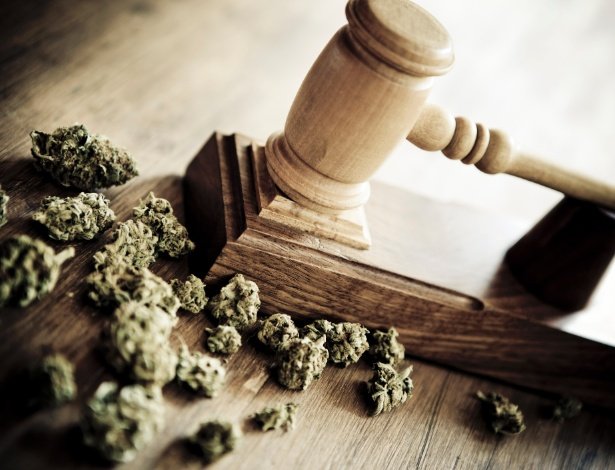 Source: uol
Judicial victories and national remedy research increase hope for patients
The first marijuana-based drug approved in Brazil is expected to reach pharmacies in June. Anvisa (National Agency of Sanitary Surveillance) approved last week the registration of Mevatyl, used for symptoms of multiple sclerosis. In its composition there are tetrahydrocannabinol (THC) and cannabidiol (CBD) - substances that have already been on the ban list of the agency. The release of the drug comes in the wake of court rulings that allow at least three families to plant marijuana without the risk of being arrested for it. These advances in the use of medical marijuana may precede the development of a national remedy, an objective of Fiocruz's Fio-Cannabis project.
Source:https://www.uol/noticias/especiais/maconha-medicinal.htm#imagem-1
Maconha medicinal no Brasil? Vitórias judiciais e pesquisa de remédio nacional aumentam esperança de pacientes ANDRÉ CARVALHO DO UOL, EM SÃO PAULO.
O primeiro remédio à base de maconha aprovado no Brasil deve chegar às farmácias a partir de junho. A Anvisa (Agência Nacional de Vigilância Sanitária) aprovou na última semana o registro do Mevatyl, usado para sintomas da esclerose múltipla. Na sua composição há o tetrahidrocanabinol (THC) e o canabidiol (CBD) --substâncias que já estiveram na lista de proibição da agência. A liberação do medicamento vem na esteira de decisões judiciais que permitem a pelo menos três famílias plantar maconha sem risco de serem presas por isso. Esses avanços no uso da maconha medicinal podem preceder o desenvolvimento de um remédio nacional, objetivo do projeto Fio-Cannabis, da Fiocruz.

This post was written in, English and Portuguese, please consider using Google Translate or other online translator to help you if you spoke other language.
VOTA AQUI @steemitportugal WITNESS


---
ptgram power: | faça parte | grupos | projetos | membros | | ptg shares | trilha premium | fórum externo | fórum na blockchain | siga: | @brazine | @brazilians | @camoes | @coiotes | @dailycharity | @imagemvirtual | @msp-brasil | @ptgram-power |

---

Gif by @aleister
Know my curation trail project
link-
If you would like to delegate to GRAFFITY HUNTER project by @pataty69 you can do that by clicking on the following links:
10SP-25SP-50SP-100SP-250SP-500SP-1000SP-
Be sure to leave at least 50SP undelegated on your account.