Apparently not.
According to the Denver Post a woman was cited by police for using a 7-Eleven's microwave to heat a urine sample.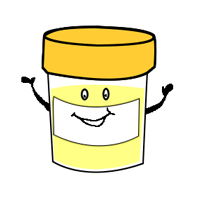 The sample was not smiling after it exploded. src
Not sure what she consumed, but the sample allegedly exploded.
Police say she was bringing the sample to be test by a would be employer.
There is no word on whether or not she got the job.
I am guessing that is a no.