The time has come to submit your entries below for the #welcometosteemit competition!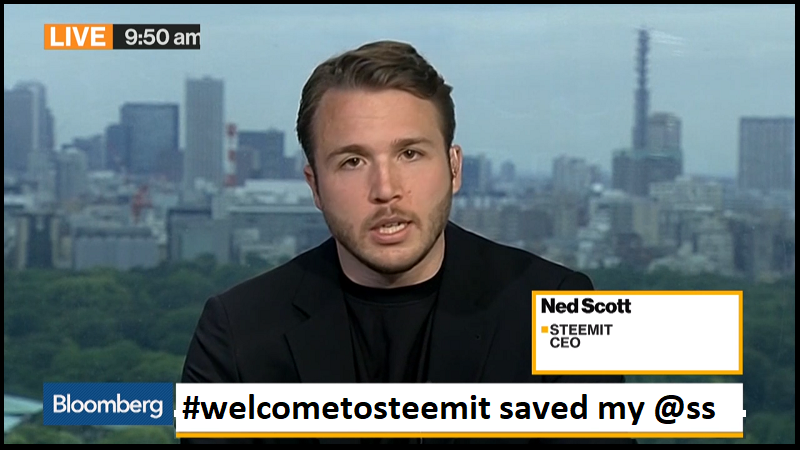 ---
Hello everyone
The initial post remit was to 'create a uplifting Post, worthy of hitting Trending that would best suit a new visitor to steemit.com'
I'd really like to see at least one (but the more the merrier) positive and killer article regarding steem/steemit hit trending. An article, that if I was a new visitor to the site which would make me think, 'hey this place looks pretty sweet!', 'perhaps I should register and get involved', 'this place could change the world!'.
A huge thank you to the resteemers of this post for spreading the word: @alfiandaud, @alyana, @ankarlie, @bec-on-the-block, @beeyou, @callahan, @davemccoy, @denmarkguy, @enjar, @fiesoerensen, @filnette, @gillianpearce, @glenalbrethsen, @helenoftroy, @holbein81, @jasonbu, @jillann08,, @josephlacsamana, @jusipassetti, @karencarrens, @katrina-ariel, @kid4life, @legendchew, @maverickinvictus, @mediahousent, @meno, @mountainjewel, @mrday, @newbiegames, @palikari123, @paulag, @phoenixwren, @revisesociology, @rubencress, @simba001, @simplymike, @sistem, @steem77, @steemdump, @surfermarly, @taministy, @therneau, @ugetfunded, @v4vapid, @wolfhart, @xposed, @yestermorrow, @zuckerzombie
And I really hope that some of you guys have either produced a post, or are around to help me review the entries!
---
I have no idea how this is going to pan out, but I hope that people are ready and waiting to submit their Post (now!), and put a link to it in the comments.
Using the tags #steemit and in particular, #welcometosteemit will hopefully help the reviewers get around the entries easier.
I think that commenting here (where there is a 5 SBD bounty to be shared) under the comment of the submitted post saying 'this one is awesome', or 'my favourite', and maybe a small up-vote of acknowledgement will help us decide which one/s to push.
For the best chance to hit 'Trending', which I again conceed is pretty unlikely, the votes need to be focused. Hopefully, a fairly unnanimous decision can be made in the first 30/60 minutes, so the chosen posts can be pushed into 'Hot', and perhaps gain some more attention and organic votes from there.
@yabapmatt, the owner of @postpromoter has offered to 'help promote' a post 'if it is good'. Thanks Matt - hopefully we have something to his liking as that will obviously really help.
I will give votes to all the decent entries, and a 100% vote to the best one or two. So that means the other $300 odd needs to come from you guys - no pressure :)
The 1000 delegated SP and 20 SBD prizes will come later tonight / tomorrow.
---
I really hope that some of these posts do well, even if they don't reach the top of the pile.
I've added the #comedyopenmic tag following a discussion with @dj123, if your post is humorous (not essential, don't worry!) then it might be an idea to change a tag. Cheers @dj123!
Thank you in advance for taking part in this experiment. I have spoken with an entrant who stated that writing a post for this competition helped them find their 'passion again for Steem' - Super glad to hear this, and I hope this feeling is one shared by many today.
Submit your posts and/or put your reading glasses on now!
(We've already had some entries, check #welcometosteemit for details, go!)
Cheers
Asher @abh12345

If you feel that the Curation Leagues are a worthwhile addition to the Steem Blockchain, please consider a vote for our witness - @steemcommunity - https://steemit.com/~witnesses
Find out more about our project here