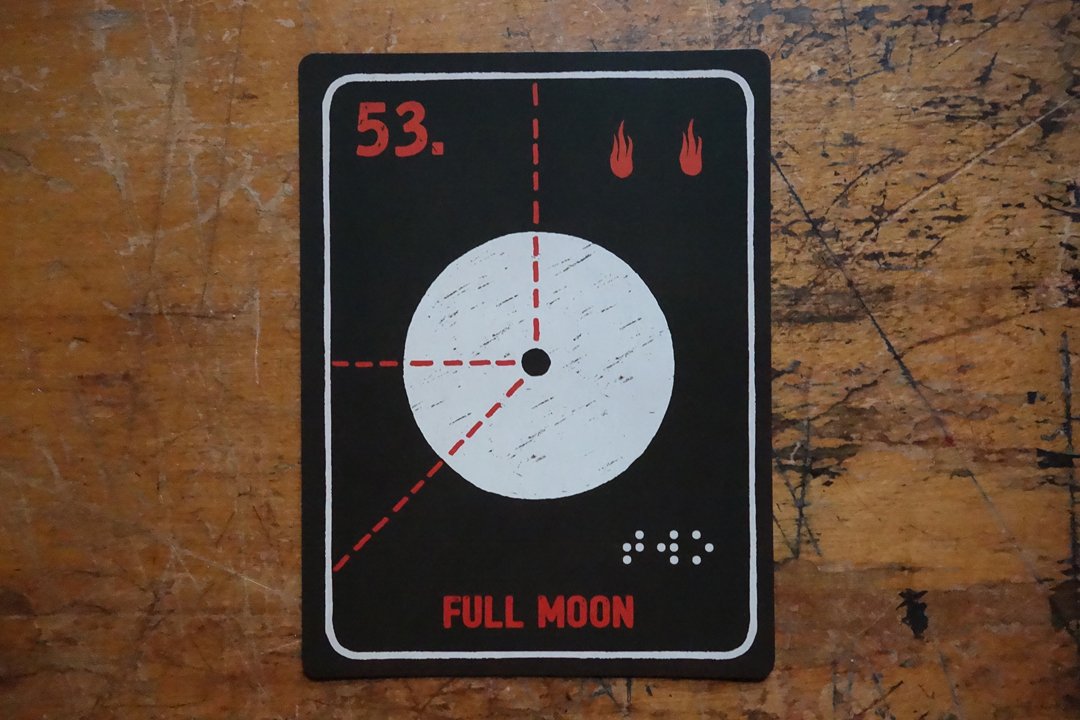 The Full Moon signifies completion and a time we can manifest our desires. It is also tied closely to our emotions which can work for or against us. I often like to make people think about the source of our emotions. Are our emotions, whether joy or outrage, expressions of our true selves or are they there because of manipulative triggers that we choose not to acknowledge as existing?
The Full Moon card has the symbolism of the Sun embedded into it, which begs the question, How often do we allow our own inner power source to be diverted and how can we change the unpleasant and unwanted outcomes that result? In a word, transformation. The energy of the moon can amplify feelings associated with our existing paradigms. A mind that is not bound to politicized narratives, guilt-tripping pressure or shaming can use the transformative power of the Full Moon to see and feel beyond the matrix of illusion created before us. Once we take charge of our inner strengths and guard our power source from usurpers and forces that would sooner use it for their own nefarious reasons, we no longer contribute to the power differential that controls us.
This is a good time to connect to yourself, that is, to disconnect from influences, social media, and emotional triggers that inform us how we should feel and think—how we should BE. The clarity that the Full Moon can provide is a good time to better understand our emotions and how we apply them. Are we the batteries in the Betsy Wetsy doll or are we Transformer who kicks Betsey Wetsy's ass?