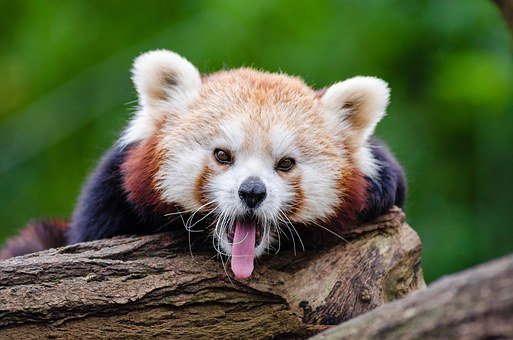 This is my entry to @freewritehouse's and @zeldacroft's WeWrite challenge https://steempeak.com/wewrite/@freewritehouse/we-write-13-the-host
The fabulous prompt section was written by @ntowl.
Please come write with us! The luckiest two writers win 5sbi each!
Really great stuff happens here!!!
This Week's Prompt
The Host
by @ntowl
The silver orb gleamed in the light. Resting on a long metal tube extending from a circular base, nothing had ever terrified Jonathan more. He glanced at the clock. Three minutes left. He rolled his chair closer to the desk, grasped the tube in his right hand, and pulled the orb closer. A wave of heat flashed through him and he dabbed his forehead with a towel in his left hand. The roaring in his ears grew louder as he double checked the status on the monitors. A quick high-pitched but not unpleasant beep, beep, beep broke through the noise in his head.
"Two minutes to go Jonny. Ads are rolling now, I'll start your introduction when they end. You'll go live immediately after, just like we rehearsed yesterday," Steven's calm voice came through the headphones Jonathan wore.
He nodded, eyes wide.
"Jonny? You there bud?"
"Yes."
"We must have an audio issue. I can barely hear you. Damn! I knew we should have run a few more tests. Ok, give me a sec-"
"It's ok," Jonathan said louder, and swallowing hard. "I-I just lost my voice there a bit." He dabbed his face and released his death grip on the microphone. It's shiny surface reflected a distorted version of himself stretched around the sphere, broken in spots by the mesh that let his voice travel through.
"Yeah, that's better. Look, I know it's your first live show and your nerves are probably on edge."
You have no idea, Jonathan thought as his heartbeat began pounding in his ears.
"Everyone's nervous their first time. But you're here for a reason, remember that," Steven paused, "Time check, thirty seconds. Take a couple of deep breaths, shake out the nervousness and be ready to go at the end of your intro. We've already got ten calls on hold for you. They warned me you'd be popular! No catching up on my reading during your show. Time check, fifteen seconds. You got this bud, right?"
"Yes. Yes I do," he said sitting up taller in his chair, dabbing his forehead again. "No problem at all..."
"Awesome! Remember I'm here for you behind the scenes, keep an eye on the system chat in the bottom left corner of the screen. Time check, intro rolling..."
The bumper music played in his ear and a man with an unbelievably deep voice told the audience how lucky they were to be listening to the internet radio station KFLY and their newest host. The introduction ended and Jonathan miraculously became Jonny.
"Hey everyone. This is Jonny James on KFLY radio and I'm so glad you could join us for the premier of Everything and Anything. I'd like to jump right in and take some calls rather than bore you with the overly pedantic babbling I tend to do. Sooooo, Caller one. Tell us your name, where you're from, and whatever it is you want to share tonight."
---
My Continuation
The Ghost
By @owasco
Jonathan Jonny James hadn't always gone by that name, and this wasn't his first live show either. Years earlier he'd done a slew of them, and made a ton of money too. But it all fell apart because of Janice.
As the time for the first caller on his brand new show Jonny James Everything and Anything neared, the specter of Janice caused a full on panic attack. The time Janice ran his poodle Dizzy over with her car. The time Janice lit the shed in his yard afire. The time Janice appeared at his ICU bedside claiming to be his wife, while he lay motionless and unable to scream that she was not. But far worse than any of these was the time Janice called his old radio show and was Caller Number One.
It had been many years since the day the cops dragged a snarling Janice away from his hospital bedside. "Never forget that first call Frankie, because it won't be my last" she hissed. It was many months before Frankie felt safe again. As soon as he was well, he changed his name, had some cosmetic work done, packed up his house, and moved to a remote area of Utah. But Janice's last words haunted him for years after. Jonny could only find respite from her piercing voice in the seat of a powerful and very loud lawn mower.
That's the story of how rich and famous Frankie Frum of Flower Power Hour became Jonathan Jonny James, minimum wage employee of Landscapers Inc.
Jonny nee Frankie would get to talking to the homeowners about medicinal plants in their yards. He treated Evelyn's headaches with the feverfew growing among bricks in her garden. He cured Alice of arthritis with pokeweed berries. Gladys could not thank him enough for his mugwort smudge sticks - she could both breathe freely and sleep soundly again. Frankie eventually found himself writing a weekly column for the local paper, then leading foraging walks in the local parks, and finally getting himself a great gig writing articles about the healing powers of plants. Money started flowing in again. His notoriety grew again. Janice's last words to him, "never forget that first call Frankie....", faded to quiet background noise.
Until he found himself back on the air. Jonny delivered his opening like the pro he was, but held his breath as he waited for that first caller.
"Hi! I love your work!"
It wasn't Janice! Relief! Jonny's answer flowed confidently and the first call went brilliantly. But before the second caller had a chance to speak, JonnyFrank experienced another panic attack, this time worse than the last.
"Oh my gosh oh my gosh I can't believe I got through!"
Not Janice. Jonny's fright level went up yet another notch at the end of that call.
Caller number three hesitated to speak. Certain that this caller would have Janice's shrill and nasal voice, Jonny Frank nearly passed out from fright.
Not Janice.
Caller number four...

The image is by janeb13 on pixabay, https://pixabay.com/es/photos/panda-rojo-bostezos-curioso-1194506/
Thank you so much for reading my story!
---

---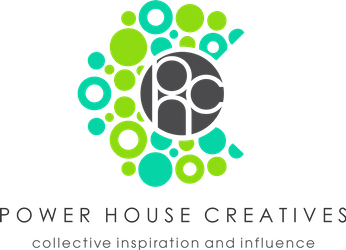 ---