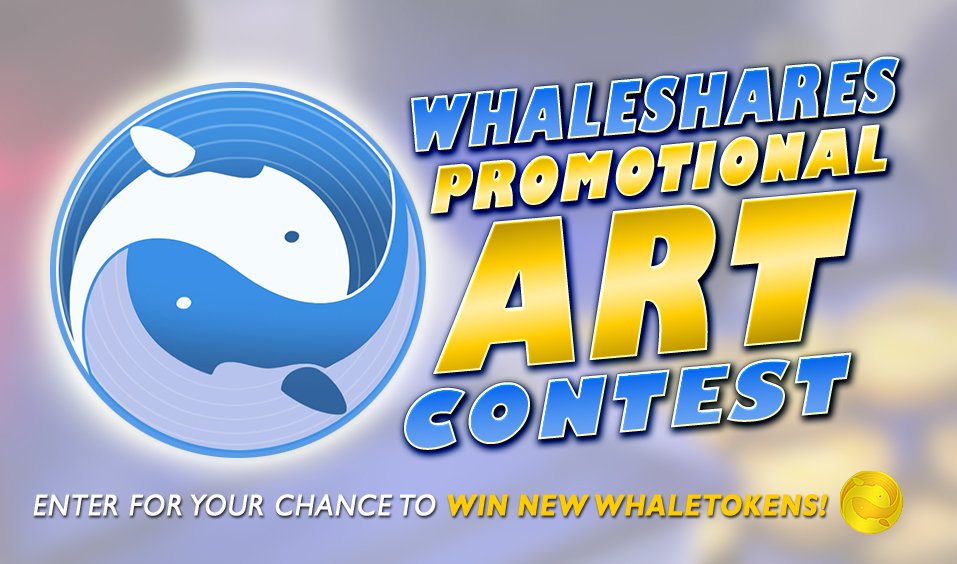 The new Whaleshares platform is almost here and we are excited to get the community up and running fast. Our team is putting together some really creative marketing efforts, but we also want to give everyone a chance to be a part of the process. One of the ways you can get involved is to help with our outreach and promotional campaigns.
To kick things off, we are looking for some high-quality promotional art created by the community that can be incorporated into our outreach strategy.
⭐ New WhaleTokens
This Whaleshares Promotional Art Contest will bring us right up to the pre-launch event next week and give you an opportunity to win a generous stash of new WhaleTokens created for the Whaleshares platform. These WhaleTokens can be used to earn rewards on your Whaleshares posts starting August 15, 2018.
What are WhaleTokens? These are User Issued Assets (UIA) that anyone can create on the Bitshares DEX and are used to reward content, community contests and initiatives on the Whaleshares platform. They are called "Whale" tokens because as you grow your WHALESTAKE over time and become a whale, you can leverage the value of your token to help others in the community.


---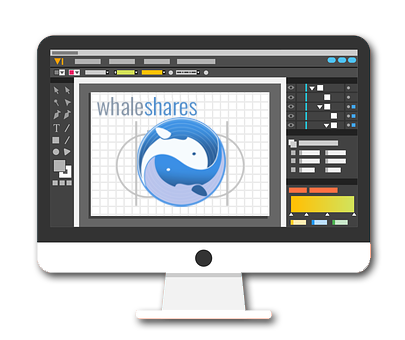 🎨 On to the contest...
We want you to go all out and get super creative with this initiative. We are looking for high-quality, clean and professional looking promotional art. We are interested in designs that help relay the message of "sharing" and "rewarding" others for their content and involvement within the various communities on the Whaleshares platform.
💡 If you use any stock photos or clip art, make sure it is "free to use" with creative commons releases. Sites like https://www.pexels.com and https://pixabay.com/en/ offer 100% FREE images for personal and commercial use that do not require attribution.


---
📜 Please follow the Guidelines...
1) Create some High-Quality Promotional Art for Whaleshares
Bigger is Better, make them at least 500 x 500 pixels (or larger) (square or rectangle) in size
Your Art MUST include the Whaleshares Logo an Text (provided below) somewhere in the image
Your ART should relay the message of "sharing", "rewarding", and "earning".
DO NOT change the color of the logo or logo text.
If you want to include a web address, please use Whaleshares.io
2) ReSteem This Post
Afterall, this is a community-building challenge.
3) Create a post with your entries (up to 3 per person)
4) Reply with your entry below.
Put the link to your post.
Put your Art images directly IN THE REPLY
You MUST put your Bitshares account name IN THE REPLY


---
🏅 Challenge Rewards
Winners will be chosen by the Whaleshares Marketing and Launch Teams in one week when this post ends and announced on Pre-Launch Day (August 15th). You will need a Bitshares account to receive any rewards.
Winners will be given a mix of NEW WhaleTokens that includes:
PIXEL, KRAZYKOIN, bHive, POWERPICS, and DBREAD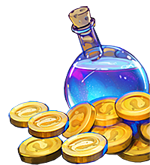 as well as 'classic BEYONDBIT' that can still be used on Steemit.
1st Place: 100 of EACH
2nd Place: 75 of EACH
3rd Place: 50 of EACH
4th Place: 25 of EACH
5th Place: 10 of EACH
Please Note: This contest is more specific than our other "Fan Art" challenges. Entries must meet a level of professionalism to be considered. All places may not be filled if there are not enough qualified entries.


---
Whaleshares Logo (PNG)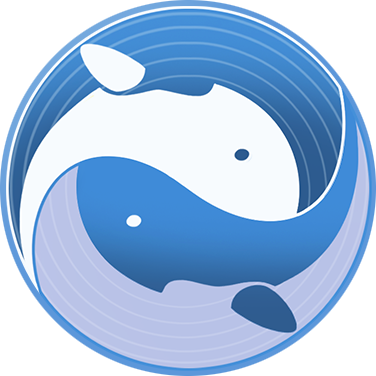 Whaleshares Text (PNG)

---
Thank you for your Support...
Good Luck!
---

Join us in the Official Whaleshares Discord
Official Announcements, Community Discussions, Contests and Live Events.
https://discord.gg/3pqBXKY